If you are a lover of Costco, you could easily spend half a Saturday there, unaware of the hours that have passed. The subreddit r/Costco page is a wealth of information for fans of the big box retailer. They posed a question, and it's one for the record books: "What was your favorite Costco purchase of all time?" adding, "Rule: You must limit your answer to only ONE item." For anyone who has ever stepped foot in Costco and walked out with a cart-full, you can imagine how tough this would be to nail down. But the answers may have you spending even more time there the next time you run low on these items.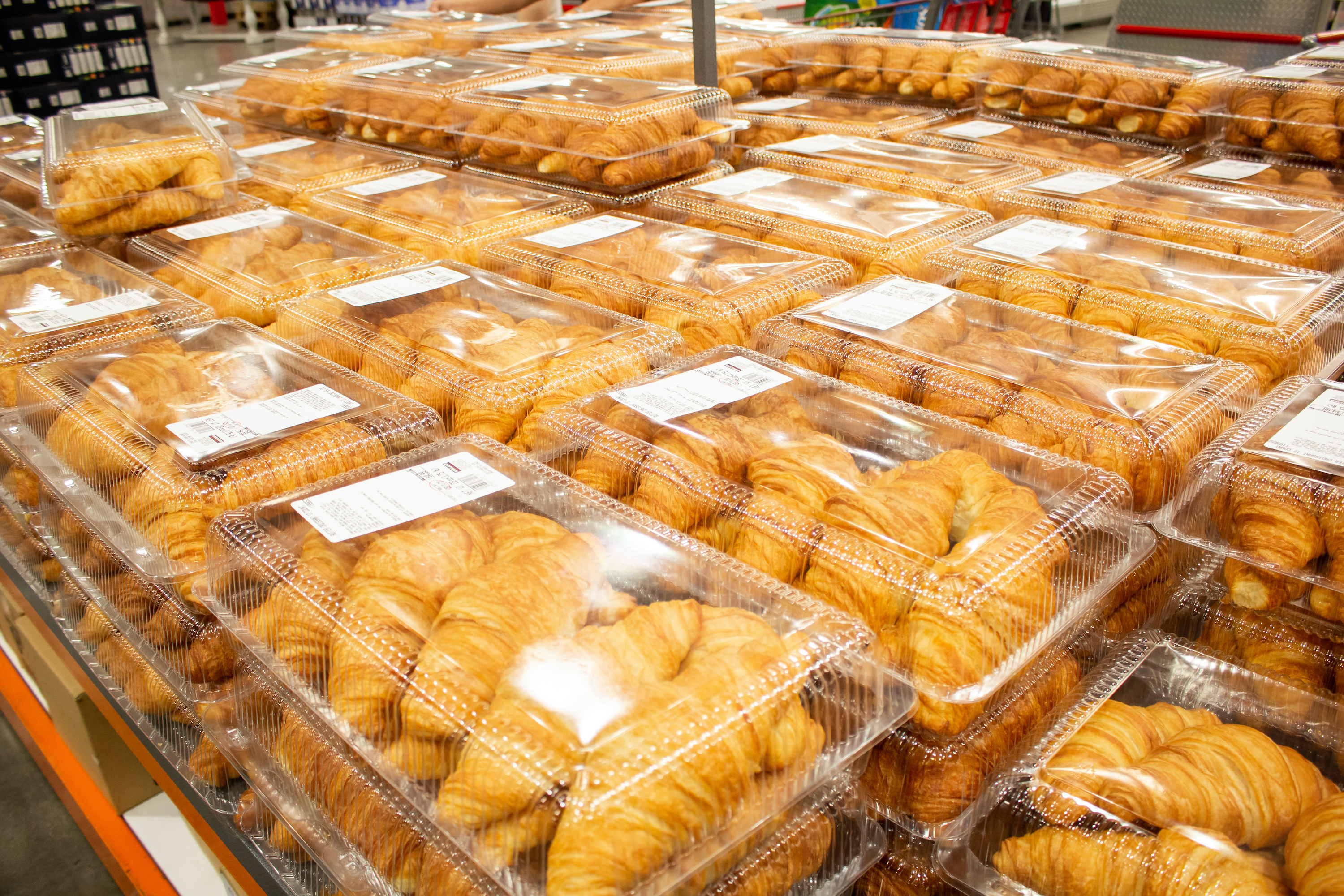 Food items
Redditor u/rubbersoul2022 answered his own question, adding, "Mine were brats on sale for $0.99 per package. These were the same brats that they used to sell for $1.50, like the hot dog at the food court. I think that they were regularly priced for $7.99 or $8.99 at the time, but they were on sale for some reason at $0.99 per package," they said. That's an entire summer solved right there.
Another, a self-described "simple man," said his favorite purchase over the years has been chocolate-covered salted caramels. "They were like $8.99 and delicious," he said. "I got our accountant hooked on them, who in turn, took them to corporate. I got calls from other departments asking where I got them. Used to go over and buy like 10 at a time."
Nostalgia for the win
One Redditor had a sweet and fond memory shared with his family a long time ago at Costco. "Nintendo 64 Ocarina of Time video game bundle in 1998," they wrote. "Seeing a pallet of N64 consoles in the electronics section, my brother and I jokingly put one in our shopping cart. Expecting a quick rebuke from our Mom, she simply said, 'okay.'" That sounds like the perfect way to move to the top of your kid's list.
Outdoor items
Outdoor items are always a good deal at Costco, and these are no exception. One Redditor responded: "The gazebo I have in my backyard. The Yardistry 12×14′ gazebo kit is worth every penny. We've made so many family memories under it."
Another added that a baby blue spruce made its way into his heart because of his wife. "It was damaged. Last one. No discounts," they said. "My wife loves gardening and asked me to come to take a look. I said it was damaged. Looked like an ugly duckling while in line and on the cart. She said it would grow out of it. We bought it. Beautiful tree at over 30 feet, maybe more now, I would say."
It doesn't take much to make people happy, and Costco is a perfect place to find a good deal, buy in bulk, and make fun memories with family. Here's hoping your next trip to Costco is as successful as the ones above.
Editors' Recommendations