A full wardrobe of freshly cleaned clothes is a delight. A bed neatly made with crisp, just-washed sheets is divine. Is there anything quite like clean laundry? You probably purchase your go-to laundry detergent from the store every so often, but have you ever wondered about homemade laundry detergent? There's a lot of talk out there about the health and savings benefits of making a DIY laundry detergent concoction, but is it really safe? We dive into what you need to consider before making your own laundry soap.
Does homemade laundry detergent really work?
This is the first question people usually ask about homemade detergent, and it's certainly a good one: Does it really get fabrics as clean as store-bought detergents do? The answer is yes, but with a few caveats since homemade detergents require specific conditions to do their best.
The issue with hard water and DIY laundry soap
Hard water has high amounts of natural minerals in it, and those minerals can hinder the removal of dirt and stains on your laundry. While store-bought detergents have added chemicals to prevent those minerals from interfering with the cleaning process of the soap, homemade detergent doesn't; this means your clothes won't be as clean when washed in hard water and they may feel stiff or have a filmy residue.
The issue with using cold water with homemade laundry detergent
The ingredients used to make homemade laundry detergent don't perform as well in cold water since they won't dissolve completely. With most homemade laundry detergents, using warm or hot water is recommended.
The challenge of rinsing away DIY detergent
While store-bought detergents contain chemical ingredients to assist with rapid and effective rinsing, homemade detergents are free of these chemicals. It's always good to use fewer chemicals on your clothes, but that means an extra rinse cycle is likely in order if you're using homemade detergent.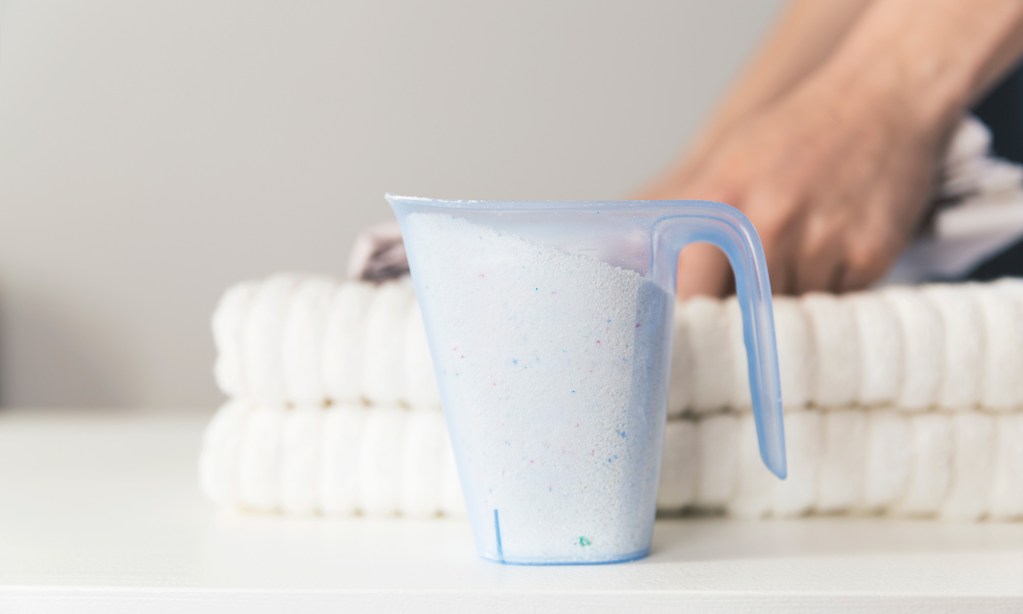 Pros and cons of homemade laundry detergent
It's good to weigh out the benefits and disadvantages of homemade laundry detergent to be sure it fits into your lifestyle, your health goals, and your laundry routine.
Pro: Reduces toxic chemicals on your clothes
Our society has become more aware of harmful and toxic chemicals, particularly in our cleaning products, and many companies are making changes to provide more natural cleaning options to consumers. But making your own laundry detergent means you'll know exactly what ingredients are used and you can protect your family from unnecessary exposure to toxins.
Pro: Saves you money
Store-bought laundry detergent, particularly the natural brands you buy if you're trying to avoid chemicals, aren't cheap. Making your own laundry detergent allows you to do a load of laundry at a fraction of the cost of store-bought detergents.
Con: Not as convenient as store-bought laundry detergent
One downfall of homemade laundry detergents is that it requires a bit more work from you. Not only do you have to acquire the ingredients and make the detergent itself, but you also have to be sure your washing conditions are premium and your laundry is rinsed thoroughly. It's definitely more work than simply throwing a detergent pod into the washing machine, that's for sure.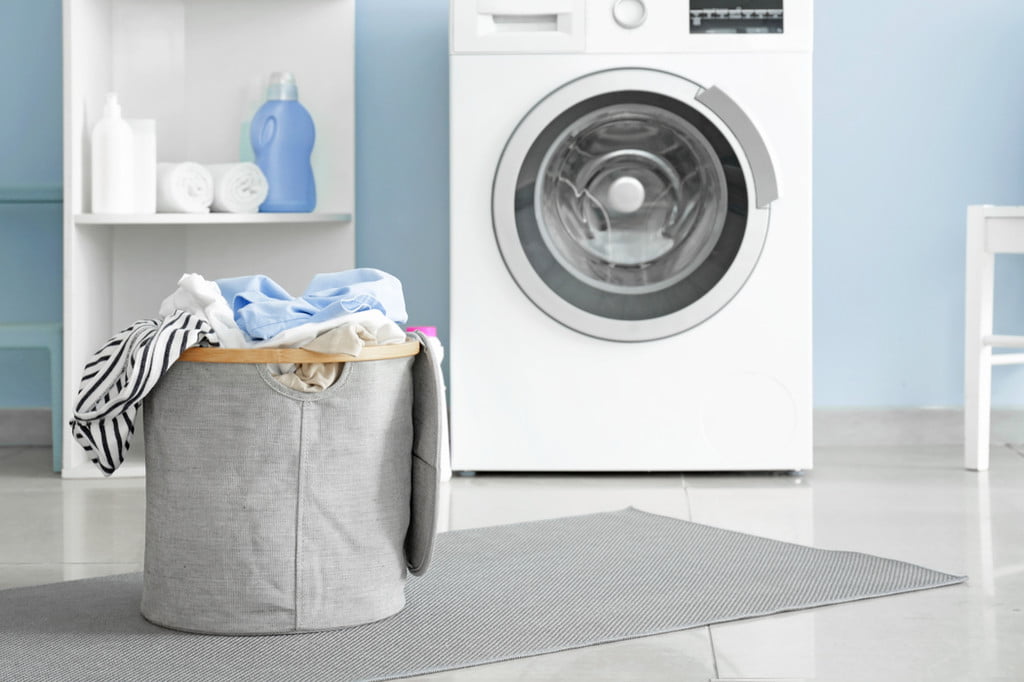 What household items can you use to make laundry detergent?
Washing soda helps soften your water so that mineral deposits are kept from sticking to fabrics. This enables dirt and stains to be lifted away from the material.
Baking soda enhances the effectiveness of the soap in the wash cycle by keeping pH levels balanced. It also keeps deposits from minerals and soap from sticking to the fabrics in the rinse cycle.
Borax helps whiten laundry and makes soaps and other ingredients more effective.
Soap or detergent is what actually gets the filth out of your clothing. Natural bar soaps are made with oils that help lift dirt and grime from fabrics so they can be rinsed away. Detergents differ from bar soaps simply because they are made with synthetic materials. While detergents leave less of a residue on clothing, they also contain chemicals that can be physically and environmentally harmful.
Vinegar is a natural fabric softener, whitener, brightener, and odor remover. It's great to use with homemade laundry detergent, but be sure not to mix them. Add your vinegar toward the end, during the rinsing cycle after the wash cycle is complete.
What is the best homemade laundry detergent?
What you'll need
1 cup of washing soda
1 cup Borax
1 bar of soap (you can use your favorite brand)
Water
Pot
Grater
Whisk
Spoon
5-gallon bucket
Instructions
Be sure your bucket is marked at the 5-gallon mark.
Grate the bar of soap and add it to the pot.
Add 4 cups of water to the pot and cook the mixture over medium heat.
Once the soap has melted in the pot, pour the contents into the bucket.
Add both the washing soda and Borax to the bucket and stir with the spoon until the powders dissolve.
Add water to the bucket until the mixture reaches the 5-gallon mark.
Stir up the mixture again, cover it, and let it cool completely.
Once cooled, whisk the mixture to combine any clumps and transfer to smaller containers if desired.
Be sure to shake the mixture before using it in the washing machine.
Store-bought detergents, while convenient, can be expensive, and some even contain toxins you may be trying to avoid. Whether you're looking to save money or eliminate unnecessary chemicals in your laundry, making a homemade laundry detergent is a great option for you. While it may be a challenge to make initially, you'll know exactly what ingredients are used in every load, and you can save a bundle in the process. Just be sure that your home and your water supply have the right washing conditions for homemade detergent.
Editors' Recommendations