They're no longer just products in your kitchen pantry! Vinegar and baking soda have become staples in the green-cleaning movement and for good reason. From brilliant cleaning hacks for deodorizing your home to deep cleaning your bathroom, these simple products have so many practical cleaning uses. Plus, since they're toxin-free and all-natural ingredients, they give you some peace of mind when you're cleaning your home.
Did you know, though, that vinegar and baking soda can also be staples in your laundry room? Both products act as boosters to your laundry detergent and work to get both your clothes and your machine sparkling clean. Here's how to use baking soda and vinegar in laundry routines for game-changing results.
Benefits of using vinegar in laundry
One big advantage to adding vinegar to your laundry is that it helps clean your washing machine. It's mildly acidic, so if you have hard water or a lot of residue buildup from laundry detergent, it can break up those particles and get your washing machine squeaky clean. One common problem with washing machines is that they eventually start to stink over the years. Vinegar is a natural deodorizer, so it can neutralize those foul washing machine odors.
Does vinegar help smelly laundry?
Not only does vinegar get those bad odors out of the washing machine, but it also deodorizes those gross smells that linger in your laundry. It's perfect for combating smelly work clothes, activewear, and those grimy socks.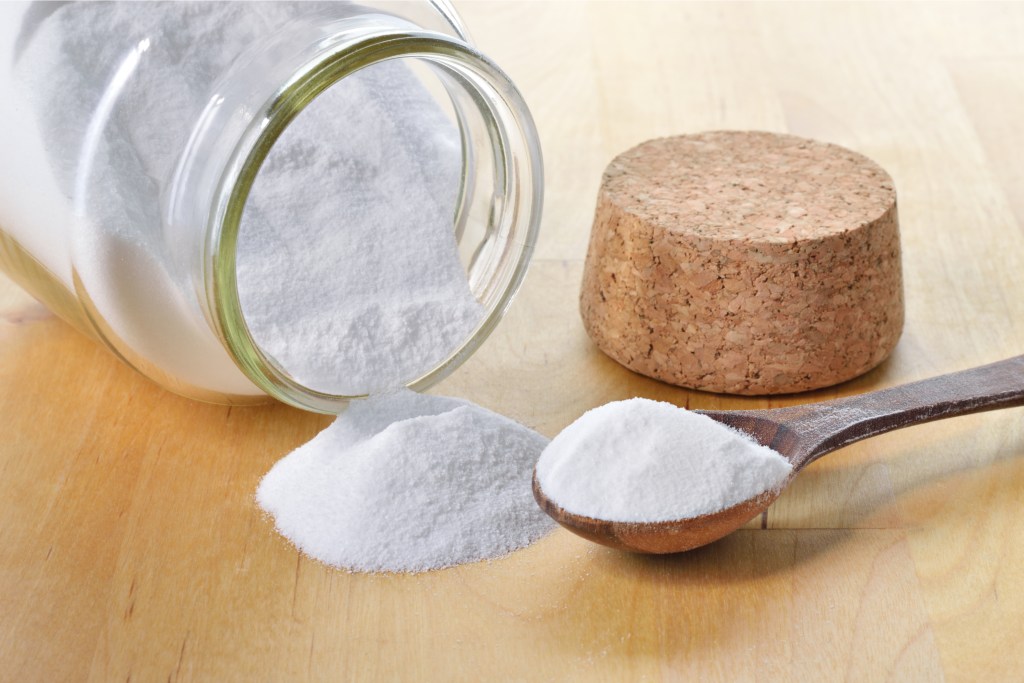 Should I add baking soda to laundry?
Baking soda has some similar benefits as vinegar, since it deodorizes and uses its abrasive powers to work off detergent residue and hard-water mineral deposits in your machine. In addition to these benefits, baking soda also makes your white clothes whiter and brightens colored fabrics. It even acts as a natural fabric softener since it helps keep mineral deposits and detergent particles away from clothes during the rinse cycle. These would ordinarily cause fabrics to feel stiff.
Can baking soda ruin clothes?
Due to the high pH in baking soda, it can make certain dyes fade, particularly with natural fibers like wool, cashmere, and silk. For these fabrics, vinegar is a better option for a natural detergent booster.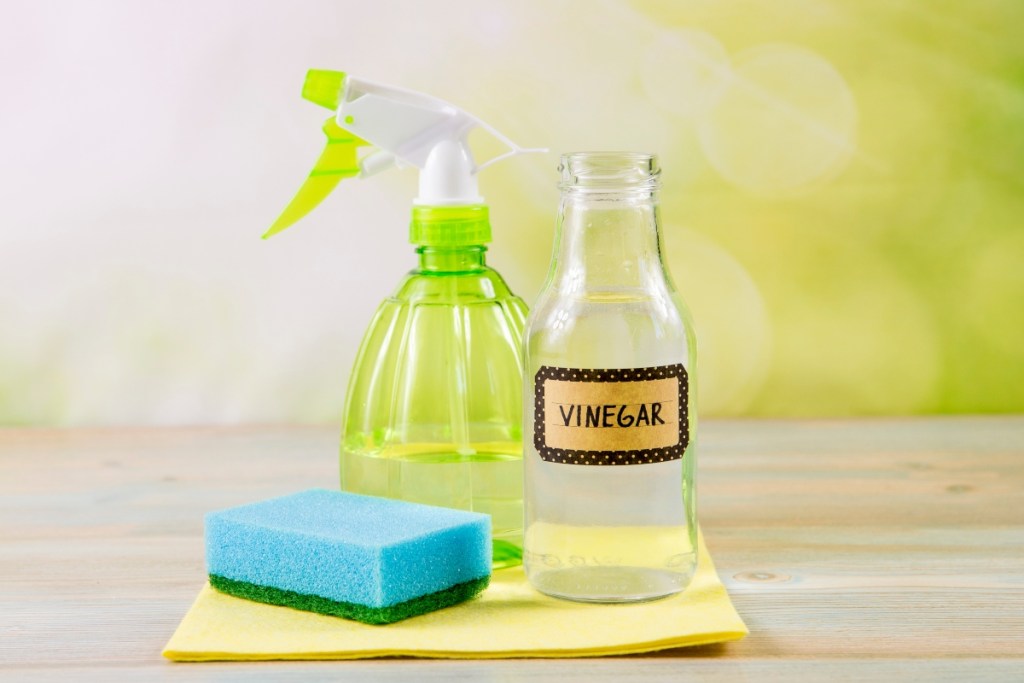 Can you use vinegar and baking soda together?
You may be tempted to combine these powerful natural ingredients to get double the deodorizing and cleaning benefits for your laundry. However, since vinegar has a low pH and baking soda has a high pH, combining the two at the same time will cause them to cancel out each other's effects. Instead of being left with no benefits, choose one ingredient per load, or use them at different times during the washing cycle.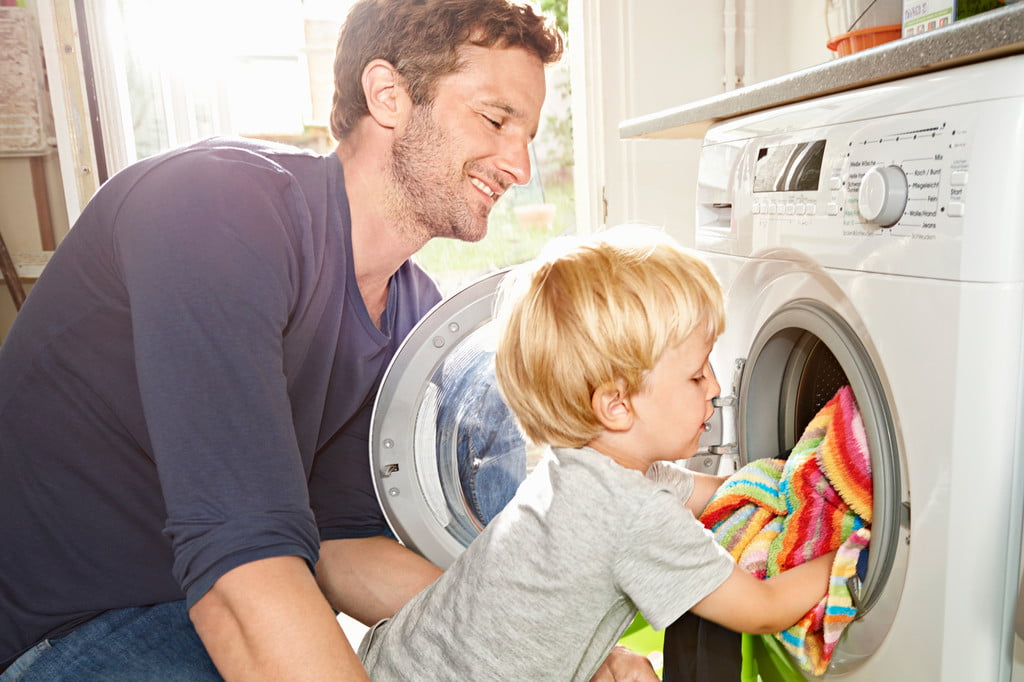 How do I use vinegar in my washing machine?
So, how do you use vinegar in your laundry routine? It's simple, really. Load your washing machine with clothing and laundry detergent like you normally would. Then, add one cup of vinegar to the compartment for fabric softener and run the machine as normal.
How to use baking soda in laundry
Another simple laundry cleaning method, use baking soda in your routine by filling the drum partly with water and adding one cup of baking soda to the water. Add laundry detergent and clothing, and run the machine as normal.
Can I use baking soda in a front-loading washing machine?
If your washing machine is a front loader, you can simply add a cup of dry baking soda to the inside of the drum. Then, load in your clothing, add store-bought or homemade laundry detergent to the dispenser, and start the machine. Baking soda should not be added to the automatic dispenser.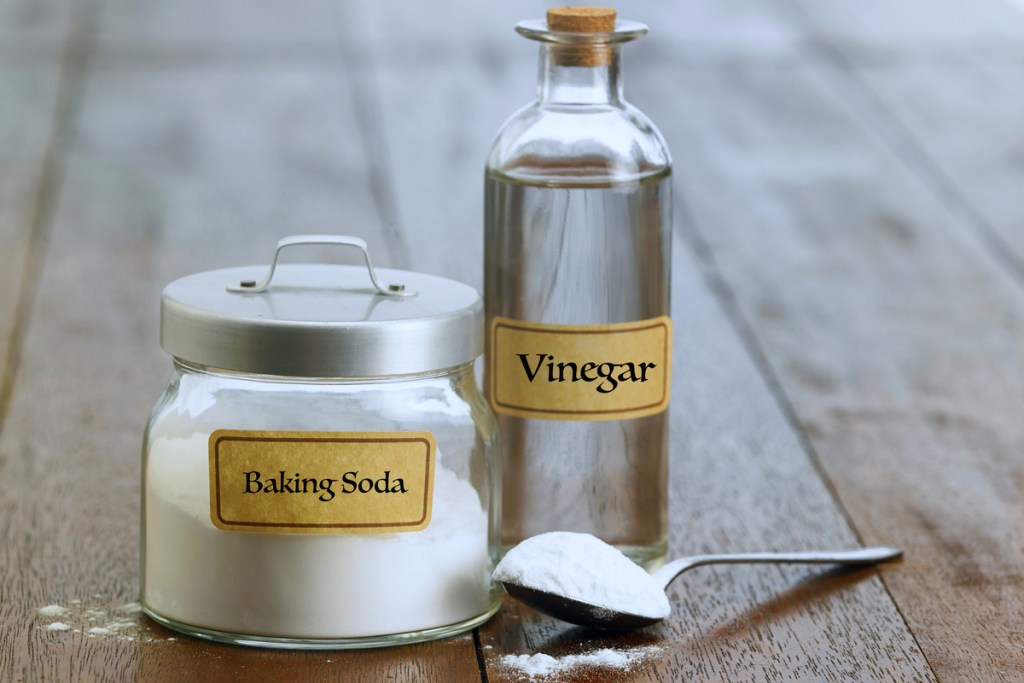 How to clean your washing machine with baking soda and vinegar
Turn on the hottest possible water your washing machine allows.
Add one cup of baking soda to the washing machine drum.
Add one cup of vinegar to the fabric softener compartment.
Run the machine's washing cycle.
You can also scrub the inside of your machine with baking soda and a wet cloth or sponge to make the drum shine. Follow up with vinegar to wash away any remaining particles.
Cautions for using vinegar in laundry routines
It's important to not get overzealous when using vinegar in your laundry routine. There are specific situations where it is not recommended to use vinegar due to potential negative effects, and being mindful of these situations, you can make informed decisions about when it is appropriate to use vinegar in your laundry routine.
Don't use vinegar with chlorine bleach
Never use vinegar when you're also using chlorine bleach or any products containing it. This combination results in a dangerous chemical reaction that produces hazardous fumes. Those fumes can be extremely harmful and even fatal. It's crucial to keep vinegar and chlorine bleach far apart to ensure your safety.
Use vinegar with caution when washing elastic fabrics
Stretchy fabrics t- especially those in workout gear -t shouldn't be exposed to vinegar too often. Although this powerful cleaning agent is effective at removing odors caused by product buildup, its acidity can gradually break down elastic fibers over time. This could result in loss of elasticity and could shorten the life span of clothing that relies on stretch for fit and comfort.
Don't use vinegar too frequently in laundry
Using vinegar as a regular part of your laundry routine is not advised due to its acidic nature. The acid can eventually cause damage to your washing machine's seals and hoses, possibly leading to leaks and costly repairs. Front-loading washers, with their rubber gaskets around the door, are especially susceptible to this damage.
You don't need extra chemicals to give your laundry a boost or to get your washing machine looking and smelling great. Both baking soda and vinegar are great natural products that enhance your laundry detergent's performance to get your clothing brighter, fresher, and cleaner.
Editors' Recommendations