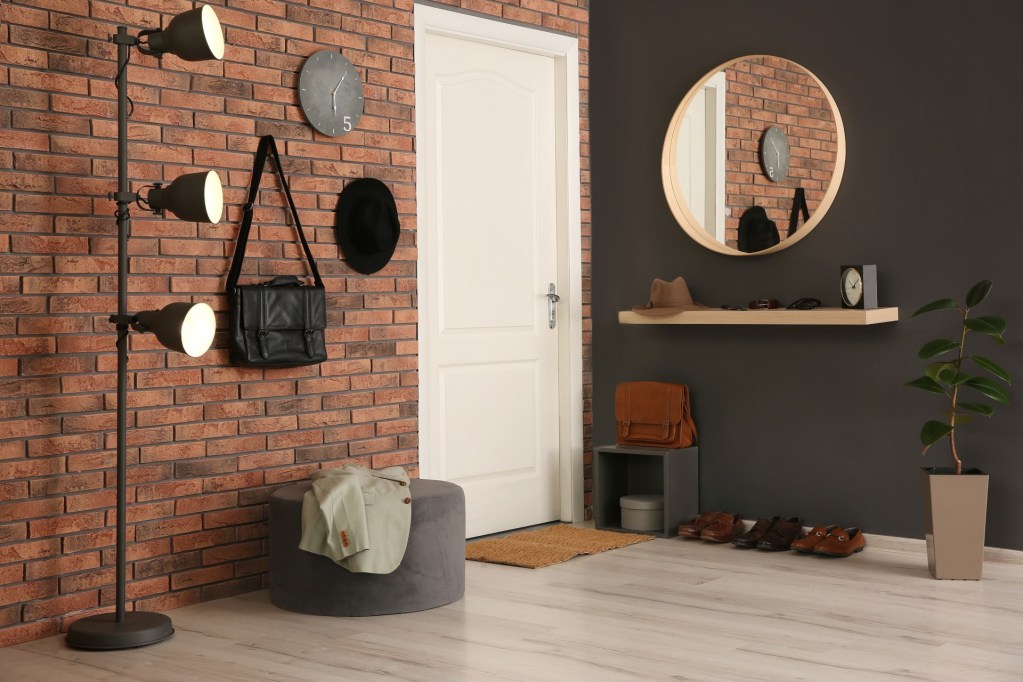 No matter if they are big or small, entryways are one of the most important spaces in a home. They are the first and last places you and your guests walk through, so outfitting them with functional pieces that add to their aesthetic is essential. A mirror serves two main purposes—a place to get a final look at yourself before stepping out and opening up the area without taking up valuable floor space.
One of the main things to consider when shopping for an entryway mirror is what you need in the space. If your foyer is dim, find a larger option so it reflects the most light possible. If you need a place to hang keys or a purse, an entryway mirror with hooks will work best. Maybe you need a place to put down mail or want to display small accent items? Look for one with a storage shelf included. And, of course, any entryway mirror is a chance to add a feature that elevates the space and showcases your personal design taste.
That's a lot of factors to consider for one design element. Don't worry – we've got you covered with our favorite entryway mirrors for every design style.
Spacious entryway
If you have a more spacious entryway, the Maxwell Entryway Mirror from Pottery Barn, with its half-moon design, will give your space a statement piece. It features a dark relic black finish and a shelf with hooks underneath.
Modern design
If you like simple, clean lines, the Jacobsen Accent Mirror from AllModern has a rectangular shape encased in black iron that would work well in a modern aesthetic. It also has a convenient shelf and hooks for storage.
Narrow walkways
Have narrow wall space? West Elm's Oval Wall Mirror will give your entryway an interesting design detail. It also has a folding shelf that you can use to hold keys, wallets, or small decorative items such as plants.
Rustic farmhouse
The Stingley Rustic Farmhouse Accent Mirror takes a nod from the past with its mix of metal and wood, but its unique hexagon shape gives it a modern flair. You can use the shelf to house decorative items such as candles and photographs, or it works perfectly for a place to leave small essentials.
Classic arch
The Annabelle Entry Mirror from Ballard Designs offers a classic, arched silhouette. Crafted out of hardwood, it has a shelf for mail and hooks to hang a dog leash, scarves, and totes.
Whether your entryway is large or small, you need extra storage or just a place to check your outfit before you walk out the door, we know these entryway mirrors are the perfect fit for your space.
Editors' Recommendations