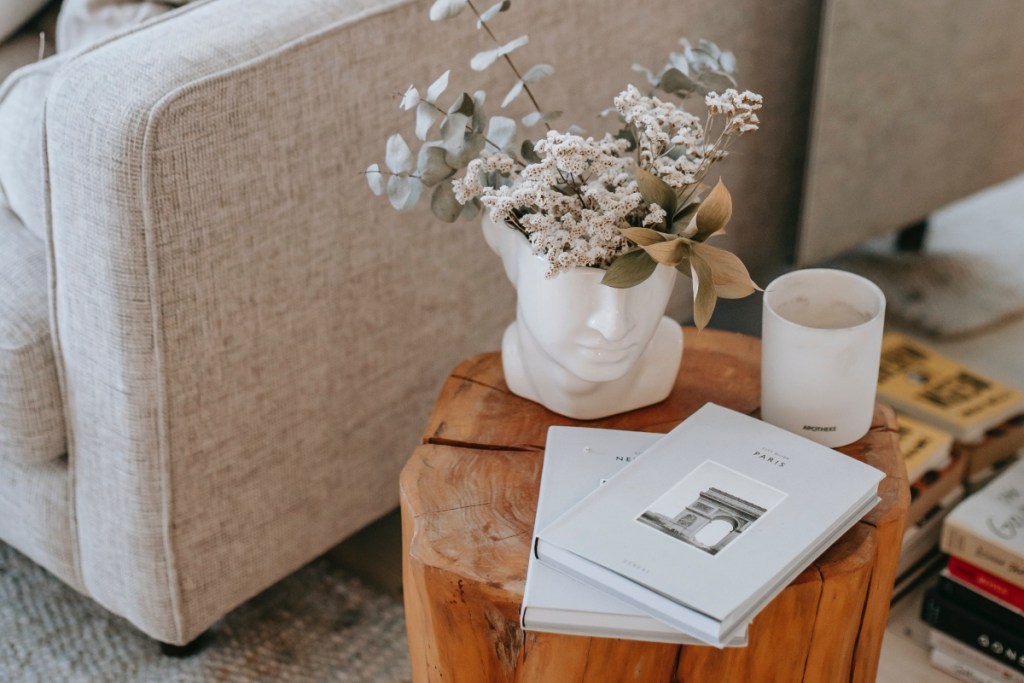 Decorating a beach home so it doesn't look over-themed and kitschy can be challenging. While it's easy to gravitate toward the oversized conch shells and the nautical life buoy decor, doing so can make your home look "theme" and lack sophistication. However, it's fairly simple to create a chic look without making a beach home look like a tacky seaside tourist trap. After all, we've all been to one of those pirate-themed fish restaurants with the netting on the ceiling. The last thing you want is for your home to look like it's gone overboard!
So today, we're giving you some ideas on how to find a balance between your nautical sea decor and a sophisticated and modern look.
Less is more
The main issue many homeowners face when styling a beach home is adding too much to the coastal design. From shells to furniture, it's easy to get carried away and add an excessive amount of decor. However, too many decor items quickly make the design feel overwhelming, cluttered, and super cliché.
Instead of overcrowding your space with all things nautical, cut back on some of the beach home decor you have and opt for simplicity whenever possible. A simpler color palette, minimal decorations, and a focus on statement pieces over dozens of small items will better suit the space. For example, instead of showcasing all of your shells, corals, and starfish on top of your side table, place one larger statement coral piece in the center for a fun addition without overdoing it.
Focus on texture
Using texture to your advantage in any design is essential. When it comes to a stunning beach home, you might benefit from leaning into certain textures over others. For example, wood, twine, wicker, and tasseled items can benefit the space and give it a more coastal look. Opt for light-toned woods, driftwood pieces, wicker baskets, twine-wrapped furniture, and anything with a simple tassel.
You should avoid dark and heavy woods or materials with moody colors, as beach homes tend to appear more light and airy. Additionally, avoid using textures like wool, brick, or leather, which can make the space feel heavy and dark. When using these textures, try to layer them throughout the design and avoid using the same material too much, which could lead to the design feeling flat. A good balance could look like a driftwood entry table with a simple bamboo rug paired with a sleek glass coffee table and simple linen couches.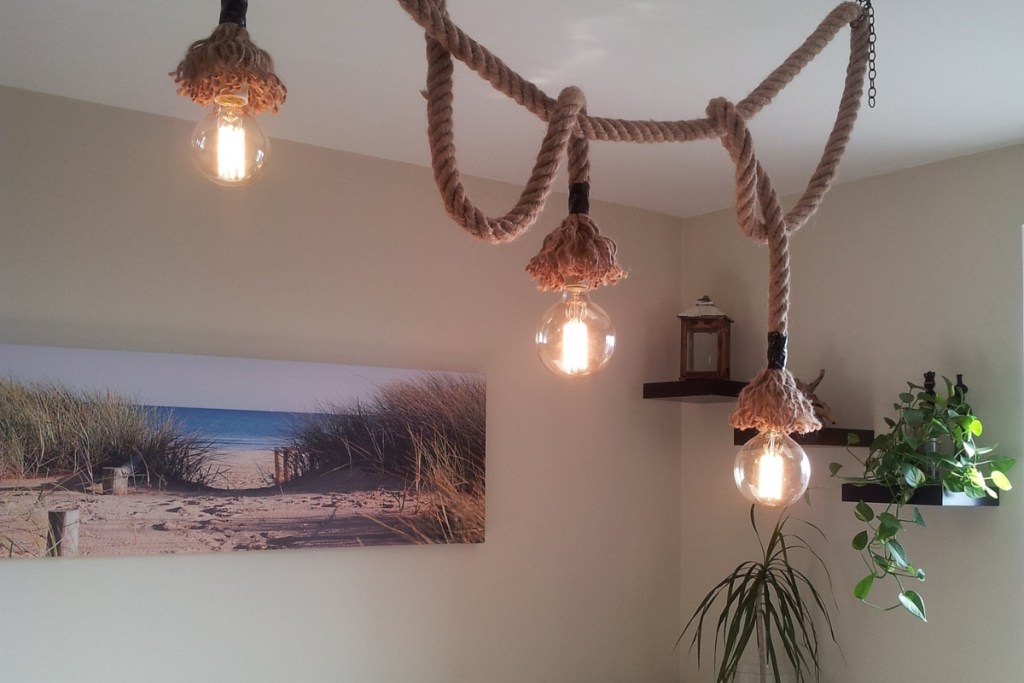 Avoid tacky motifs
Adding tacky motifs to your coastal decor is a surefire ticket to making your home feel like a tourist trap. It's so easy to get caught up in cliché beach decor like surfboards, picture frames made of shells, or other nautical and sea decor that you might find at a touristy beach shop. However, these items can make your space feel tacky and salesy. The last thing you want in a cozy beach home is the feeling that everything around you is cheap or looks like it walked off a movie set.
Avoiding fish netting, anchors, sailor stripes, boats, and fish imagery will help prevent a beach home from looking childish or "theme." Instead, opt for sophisticated versions of these aesthetics like twine-wrapped furniture, framed photographs or paintings of the beach, shiplap, and subtle hints of the more cliché items.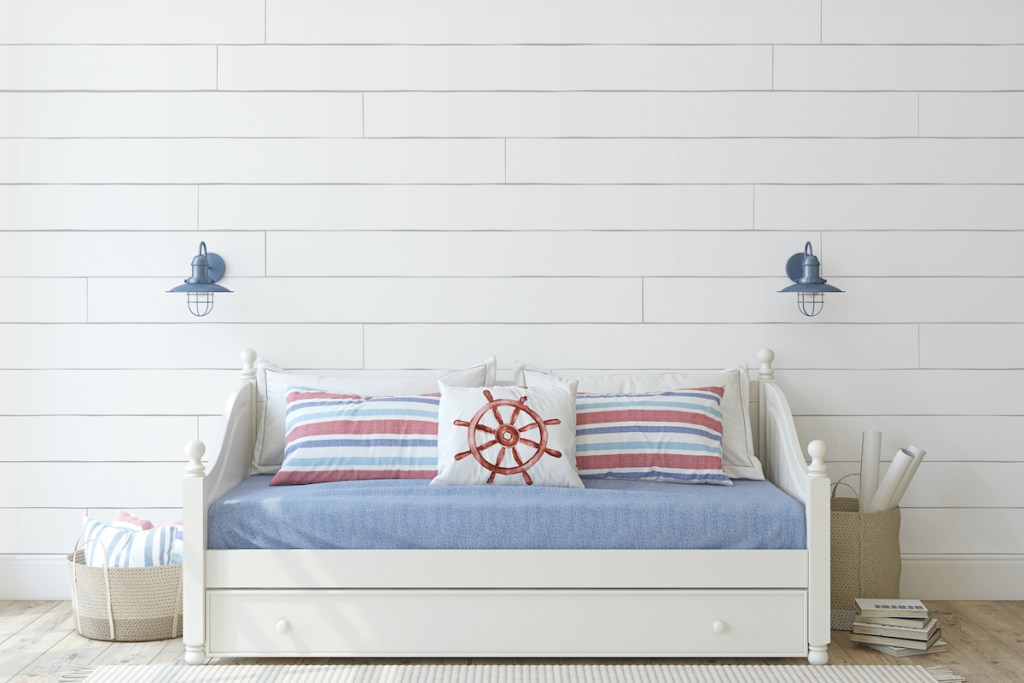 Add subtle nods to the theme
Now, you don't have to cut out all beach and nautical-related items. Some pieces can give a subtle nod to the design without being over-themed or kitschy.
Small details like shells in a potted plant, crushed white shells in place of gravel outside, native coastal plants, abstract art of shells or the ocean, and one or two quirky seaside pieces that don't draw too much attention can add a subtle nautical touch without going overboard. For example, a coral sculpture on the side table or a nautical doorstop is a unique and minute way to add a hint of the beach theme without the design clashing or being too bold.
Keep the color palette simple
Sometimes beach homes lean into the rich navy and white sailor stripes, eventually making the entire home look over-themed. While this is certainly a fun addition to a child's bedroom, it may not work well for the entire house. A more sophisticated approach to coastal design would be to lean into softer, more muted colors.
Light colors like pale blue, cream, washed-out tones, whites, and even pastel colors can create a stunning beach aesthetic without being too overpowering. Of course, you don't have to stick with blue, white, or cream either! Today, many beach properties are experimenting with a 50s palette revival of pastel pinks, greens, blues, and yellows.
Over-theming a beach home is far too easy. While we sometimes get carried away, following the advice above can ensure your space feels like a welcoming environment, not a salesy beachfront shop. While using a few unique nautical or themed pieces is OK, you don't want the design to go overboard!
Editors' Recommendations