By now, we've all grown well acquainted with grandmillenial decor. However, a new design trend is debuting in 2023, and it's here to add a fresh take on a classic aesthetic. We spoke to the experts to get the scoop on what coastal grandchild decor is all about. Here's what you need to know.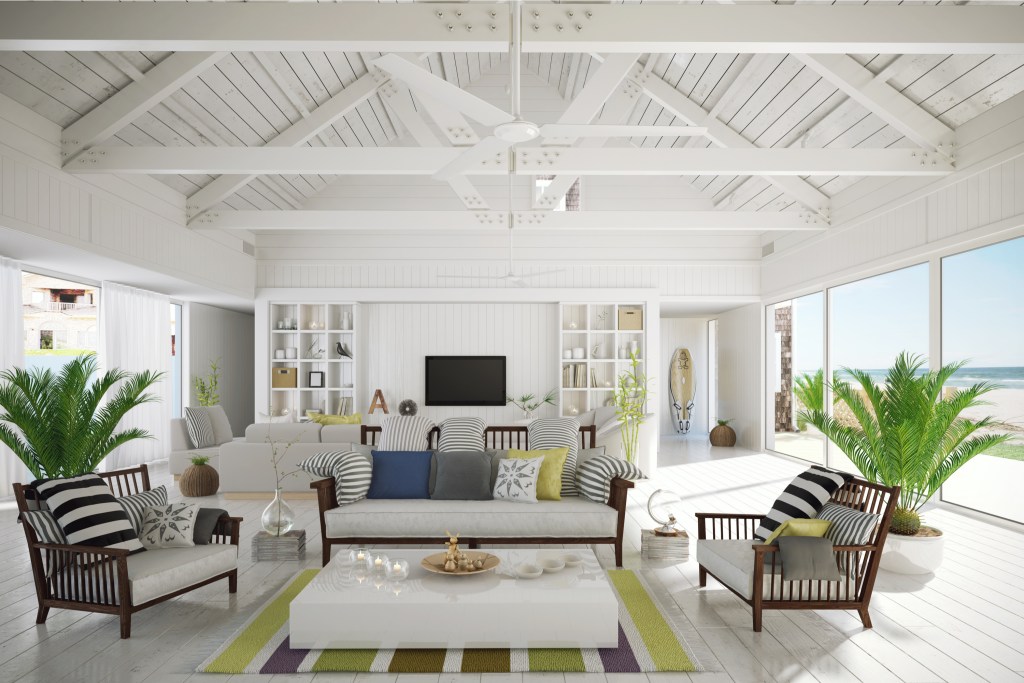 What is coastal grandchild decor?
As designers begin to look forward to the trends we can expect in 2023 home decor, nothing is quite as intriguing as coastal grandchild design.
Karen Wolf, owner of Karen B. Wolf Interiors, describes the coastal grandchild trend as "a fresh take which is young and modern with a nod to nostalgia. Casual and well-loved family heirlooms have a place but paired with today's materials, colors and patterns." Coastal grandchild decor explores aesthetics often seen in the beachfront properties of our grandparents, but with a modern twist.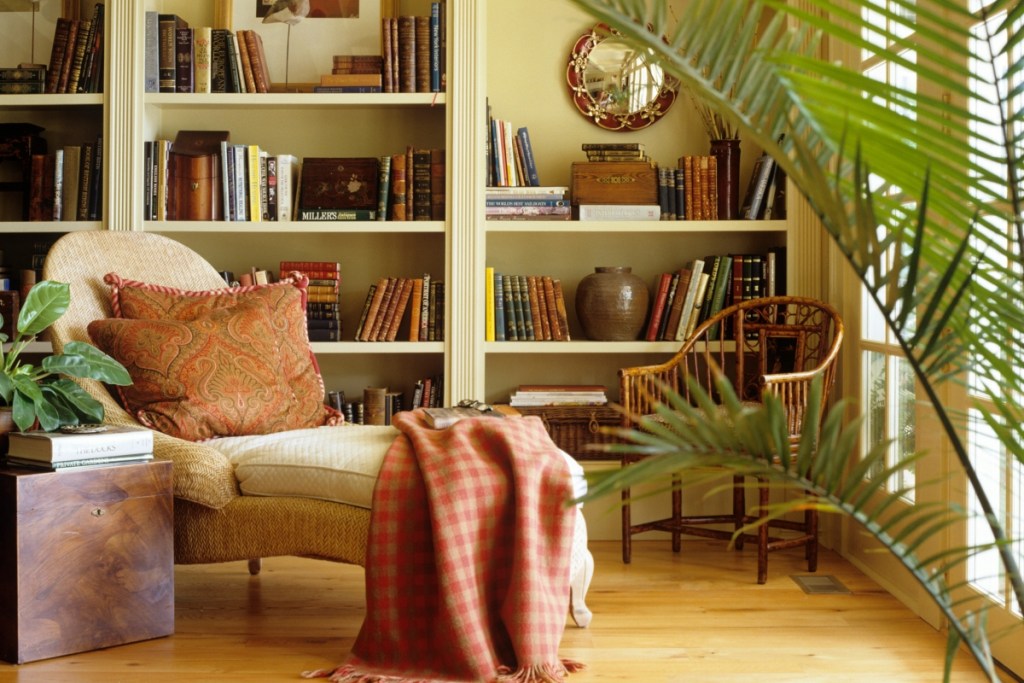 Tips to style the coastal grandchild aesthetic
If the coastal grandchild trend interests you, here are some of the key elements you can use to style this aesthetic in your home.
Use the right colors
Wolf says. "The best way for people to work this trend into their homes is by reinvented library florals, the new sage and terracotta palette, organic modern materials, and performance fabrics." Focus on adding rustic tones like terracotta or burnt orange into your design for that vintage coastal edge. Then, pair it with modern hues like sage green or trendy cream tones that make for a perfect neutral backdrop.
Dip into the vintage vibes
Coastal grandchild decor is made up of two halves: coastal aesthetics and vintage decor. Attempt to invite all the vintage vibes into your space by using fine China cabinets, opting for a home library, and using antique decor items, such as aged frames, metals with a delicate patina, and traditional furniture pieces.
Don't shy away from traditional coastal decor
When using this design in your home, it's okay to lean into the coastal quality of this aesthetic. Be sure not to go overboard. Doing so may make your design look kitschy. Instead, opt for a more subtle approach like driftwood tabletops or subtle sea themes in a more modern wallpaper or accent rug. Also, focus on blending modern hues into the design. Or, opt for mismatching metals to create an authentic and lived-in feel.
Reflect your personality
Anna Baraness and Kristin Tarsi, co-founders and partners of Studio AK, told us that we can expect home design to shift toward a more casual, homey aesthetic "as a younger generation of clients prefer casual over formal, with interiors that feel layered and reflect their personality and interests." Seeing handmade pieces, vintage or thrifted decor items, and quirky accents paired with sleek and modern aesthetics is definitely something to expect in the coming year.
As home design shifts, trends like coastal grandchild are springing up, allowing homeowners to experiment with a medley of home decor styles to find their perfect match. Try a coastal grandchild aesthetic for a cozy vacation home vibe that feels both authentic and nostalgic.
Editors' Recommendations