Fall is just about synonymous with comfy sweaters, hot cider, and beautiful scenery. It's also the time to start hunkering down for the cold months ahead. Winterizing your home is a big project, so it's understandable that the mere thought of it is exhausting. While it may be a pain, preparing your home for winter is incredibly beneficial to both your wallet and your peace of mind. With these three weekend DIY projects, you can prepare for winter quickly and fairly painlessly.
What are the benefits of fall DIY projects?
When winterizing your house, find motivation by reminding yourself of all the benefits this labor will bring about. Keep these goals in mind as you work, and you'll be less likely to cut corners or throw in the towel.
Stay cozy in cold winter months
Drafty windows and ice-covered cars are enough to give you a chill just thinking about them. Winterproofing your home will help ease some of that cold-weather discomfort and keep you nice and toasty in the snowy season.
Save time when the weather warms back up
Cold weather and snow can be quite destructive to your home, but reinforcing it ahead of the winter months can prevent some of that damage and save you the headache of large-scale repairs in the spring. When the days start getting longer and the sun starts shining a little brighter, enjoy your time outside in the fresh air, not inside working on repairs.
Save money in the long run
Winter is not only cold and uncomfortable, it can also be destructive to your home and property. Winter weather, especially snow, can increase the wear and tear on your vehicle, cause flooding or mold in poorly insulated areas, and potentially damage your roof. Your energy bill is not the only cost you'll see from winter, so prepare your property for the coming cold and save yourself from expensive repairs later on.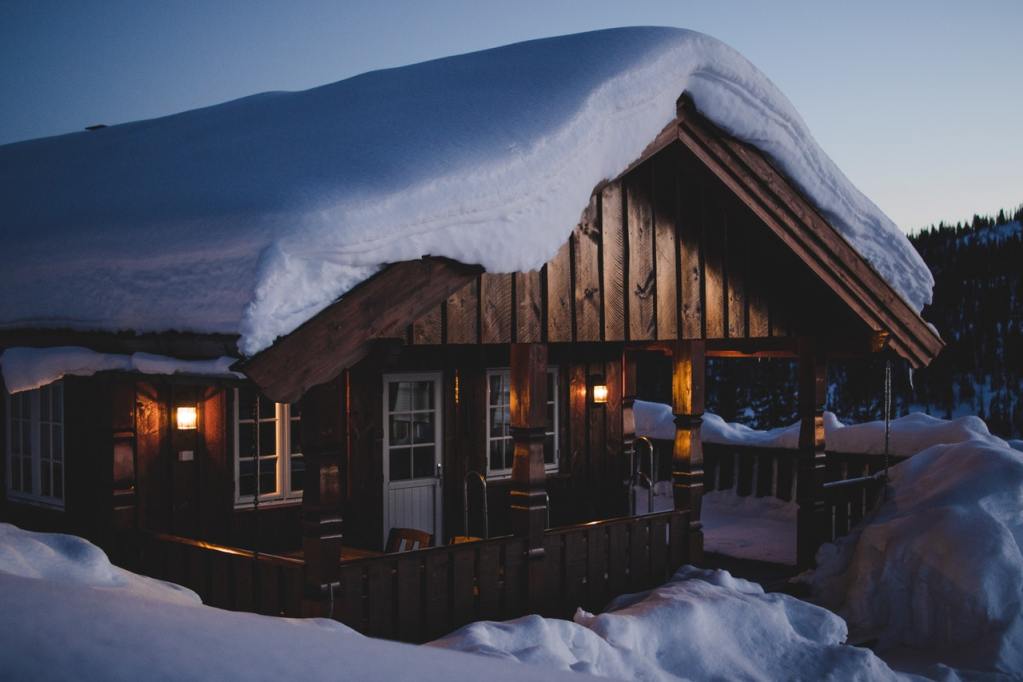 Quick, DIY weekend projects to do in the fall
Inspect and treat drafty windows and attics
If your windows and attic aren't properly insulated, you'll find those cold winter months both chilly and costly. Your home's heating system will struggle to keep your house warm if it's not well-insulated, leading to a drafty home and high heating bills. During the fall, poke around the attic to be sure it's up for the challenge of keeping the cold air out and the warm air in during the winter. On a windy day, check for drafts and install insulation in areas of the attic that feel especially chilly. Similarly, feel for drafts by your windows as well. If you find any weak points, caulk the gaps in your window panes or use a heat-shrink wrap to cover and insulate your windows.
Declutter your garage
The garage is rarely used only for cars. Likely, it also doubles as storage for lawn tools, outside toys, or a small workshop for DIY projects. With snow and ice on the way, make sure there's also a little extra space for your vehicles. Keeping your car in the garage throughout the winter saves you tons of time since you won't need to clear off snow and ice after every storm. It also extends the life of your car by keeping it safe from the elements, preventing necessary mechanisms from freezing over. Before the cold weather makes the garage too uncomfortable to work in, start reorganizing the space to ensure you have room to park your car all throughout the winter.
Hire a professional for small roof repairs
A damaged or hazardous roof is any homeowner's nightmare. Replacing your roof is certainly a big project, and it can cost a small fortune. Keeping up with small roof repairs like minor leaks and damaged shingles can greatly extend the life of your roof. Doing those repairs before winter hits is even more beneficial. The excess moisture and weight of that heavy snow will make those small damages quite major by the time spring arrives.
When winter is right around the corner, there's a lot to prepare for. There are fun things like planning ski trips, decorating for the holidays, and gathering around a warm fireplace, but winter preparation also includes the not-so-fun tasks of home improvement. While reinforcing your home for winter isn't the most glamorous activity, it's certainly a necessary one. With these quick fall DIY projects, you can save some time and money by preventing costly repairs in the future and keeping you cozy in the present.
Editors' Recommendations