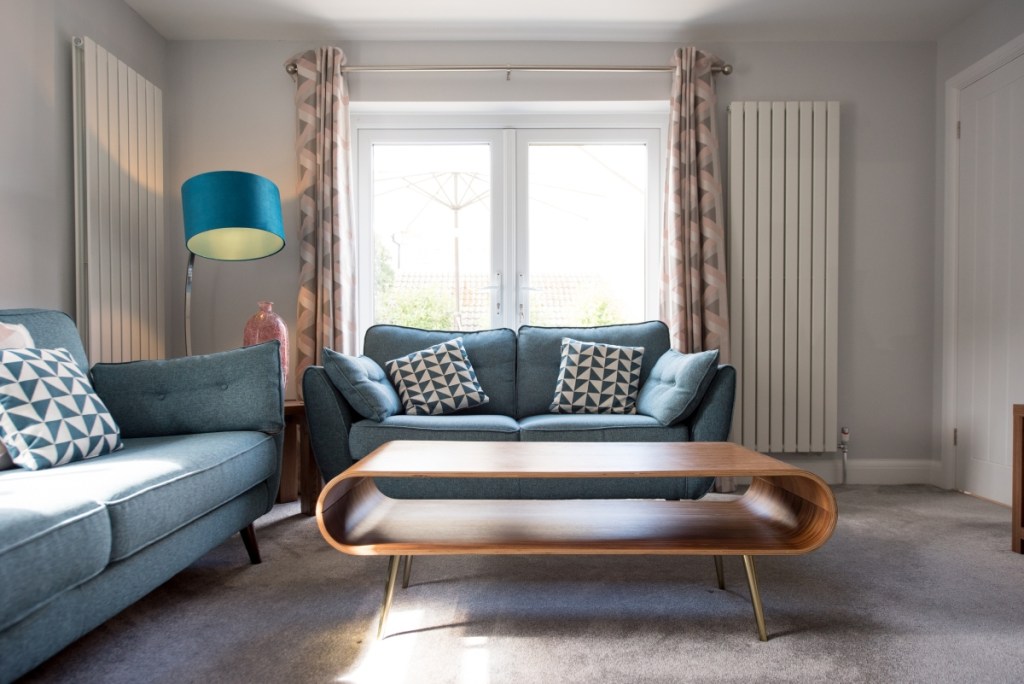 Home decor plays a huge role in keeping your house looking fresh and organized, but what if you're decorating on a budget?
Costs for home decor can get pretty pricey depending on what you're looking for. Whether we want more wall art, throw pillows, a new throw rug, or to switch up the furniture, the price tag is often a big factor in what we decide to purchase. Lots of contemplation goes on in the home section of any local department store, to say the least.
To help ease any financial stress, we asked expert Gabija Antanaitytė, an interior designer at Planner 5D, for her best advice for decorating on a budget. Here are her top six suggestions for inexpensive ways to upgrade your home decor.
Use what you have
We understand the desire to revamp your home design. Maybe you're sick of the color scheme or tired of certain patterns. However, before changing absolutely everything and buying brand-new pieces, it's worth taking a good look at what you have.
"Sometimes when we are living in the same place, we don't recognize the nice furniture we have," Antanaitytė says. "It ends up covered with dust or everyday items."
Tidy up and organize your furniture, dust everything off, and get a better look at the home decor you're working with. Can it be moved or repurposed, perhaps? This should be the first step in budgeting for your new home decor. Getting creative about it could definitely save you money from the get-go.
"Just do some cleaning and add slipcovers on existing furniture, repaint it, or change handles and tops," Antanaitytė says. "In a while, it will look new and easily fit into a new home decor style."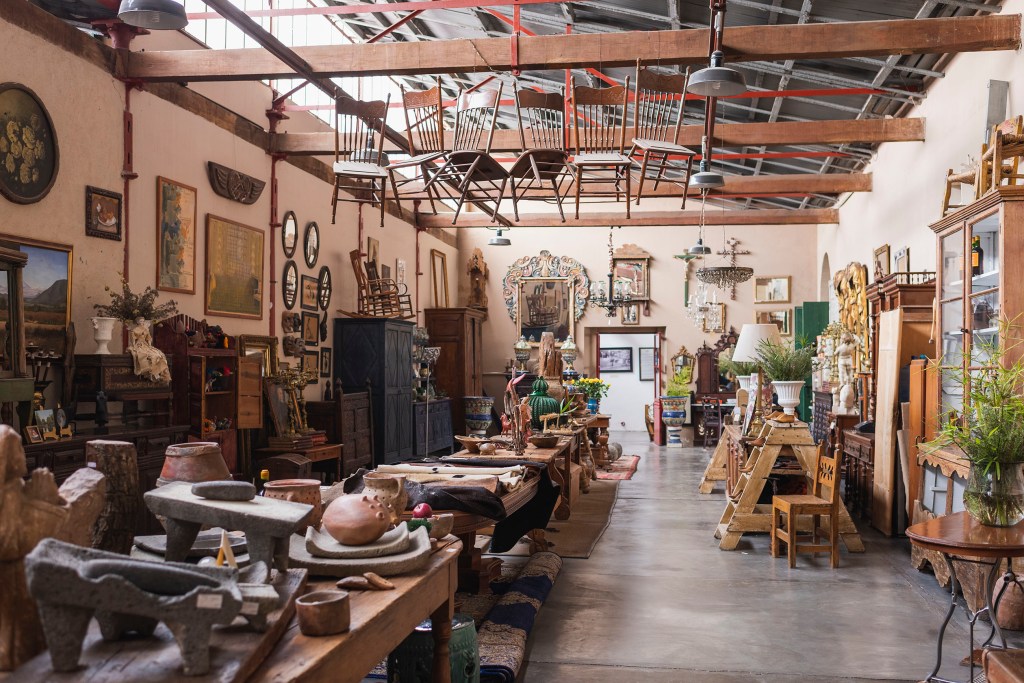 Look for sales
It's tempting to go for high-end furniture and decor when redecorating. Of course, you want your home to look the best it possibly can, but there are ways to do that on a budget.
Shopping sales is the smartest way to get the home design pieces you love for a lower price. Keep your eyes peeled for online sales as well as in-store specials.
"When they want to renew their home, many people go shopping for the most expensive items," Antanaitytė states. "However, you can always look online for cheaper versions, sales, or discounts. If you have plenty of time, you can easily craft everything by yourself, saving more money."

Accent wall
If your budget is super-tight and you can't afford new items, one bucket of paint should suffice. Antanaitytė suggests creating an accent wall to completely change the atmosphere of a room and make it feel new again.
"Painting one wall as an accent or turning it into a gallery will give a fresh look and vibe to your home," she says.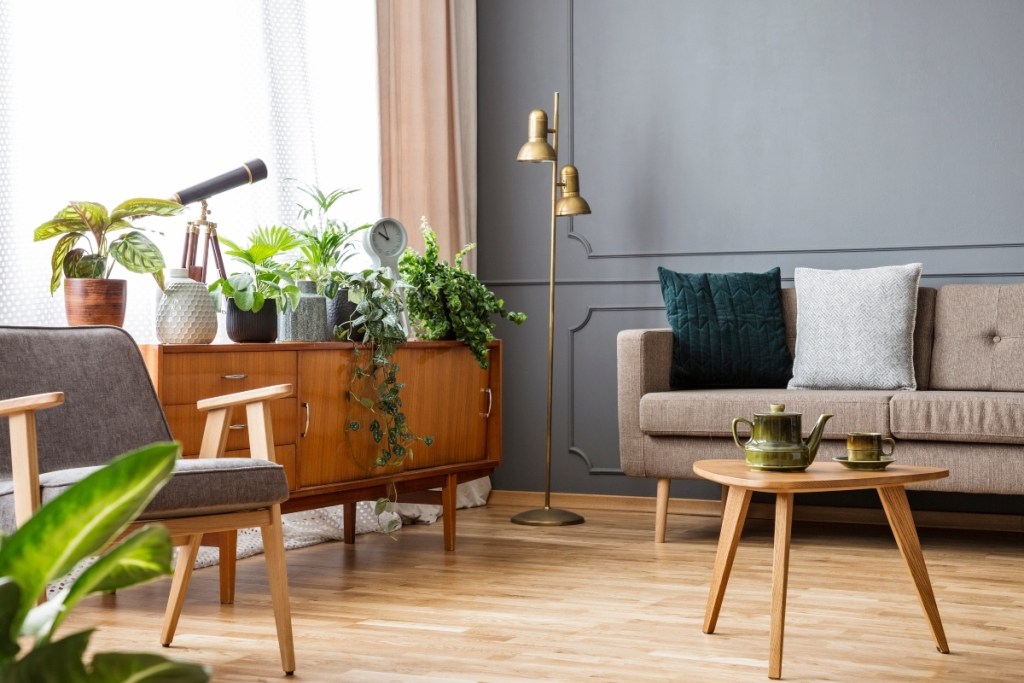 Rearrange furniture
In addition to painting an accent wall, moving some furniture around to different parts of the room or house is an innovative way to redecorate on a budget. It may take a bit of time and effort, but it won't cost a penny out of your bank account.
Just changing a few items can do the trick, Antanaitytė says. "Maybe an old sofa was facing the window. Then just paint one wall as an accent and move the sofa to face the center of the room. Hang some pictures on the accent wall. And there you have a focal point of a room."

Visit the flea market
Antanaitytė calls the flea market one of the best places to find awesome vintage home decor items. When in doubt, flea markets or thrift stores have lots to offer.
"You won't believe what people throw away. You can find plates, vases, furniture, and plenty more items that only need a few touches to become iconic," Antanaitytė adds. "Maybe the vase needs to be repainted from white to black. Maybe the coffee table only needs to have wooden legs replaced by metal ones. Use your imagination."
Play around with the lighting
Our final expert suggestion for decorating on a budget is: Mix up the lighting in the room. You may have great design elements in your home that are going unnoticed because they aren't lit well enough. Move floor lamps around to emphasize the parts of your home you want to showcase. Or, you can buy inexpensive, brighter bulbs or colored bulbs to change the mood of the room.
Decorating on a budget requires a little out-of-the-box thinking, and your wallet will thank you for it. If you're looking to spice up your living space and bring new life to your interior design, start by cleaning and assessing what you already have. Then move on to inexpensive options, such as finding sales on furniture, shopping at a flea market, or switching up the lighting.
Your house redesign can cost close to nothing if you follow our expert's advice on cleaning, rearranging furniture, and creating an accent wall. These ways to upgrade your home decor are proof that you don't need a huge budget to design a great living space.
Editors' Recommendations