A new living room rug can completely transform your room. It can bring a fun pattern, a new style, or a unique color into an otherwise neutral space. It's also a piece of decor that can be bolder, infusing character and life into a room where you regularly entertain friends and come together as a family. There are many living room rug ideas out there, but these are the ones we believe will change up your space instantly. For any of these, budgets can vary depending on the rug material and size, so set a top end before you begin to ensure you don't overspend.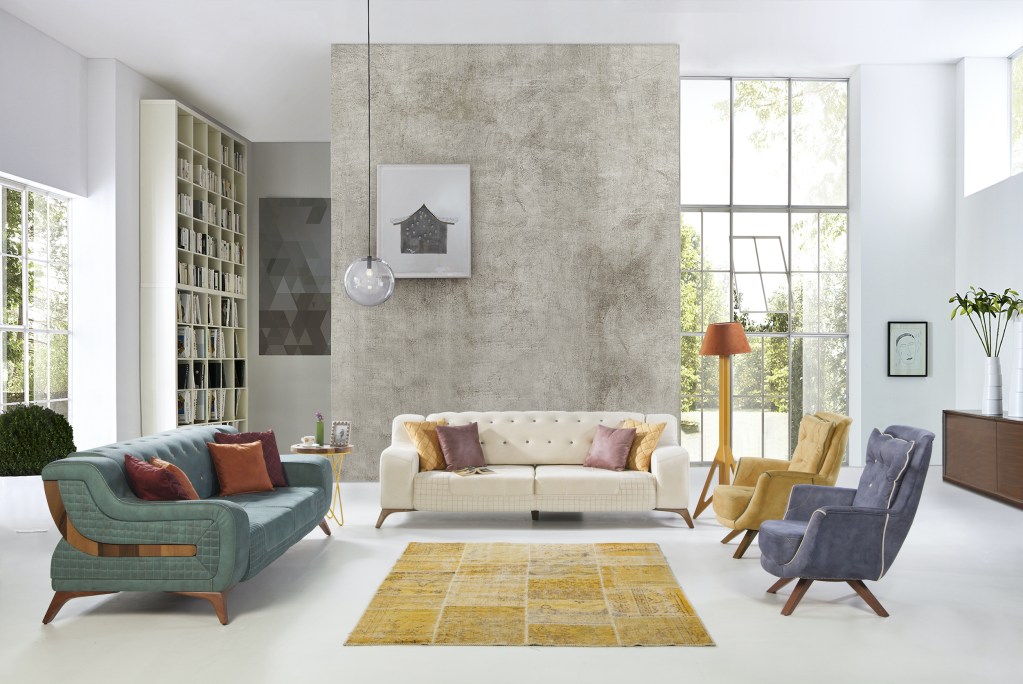 Use a rug to anchor your color scheme
A living room rug anchors your living room furniture, and it provides the essential piece of decor to tie your entire color scheme together. For instance, if your room already is more neutral, pick a rug with a pop of color and then use that color to add pillows, curtains, or wall decor to complement it. If the colors you've chosen for paint or furniture are bold, find a more neutral rug that's mostly cream or ivory to anchor the statement color.
We recommend choosing your rug first before adding additional decor elements to ensure the overall design is cohesive.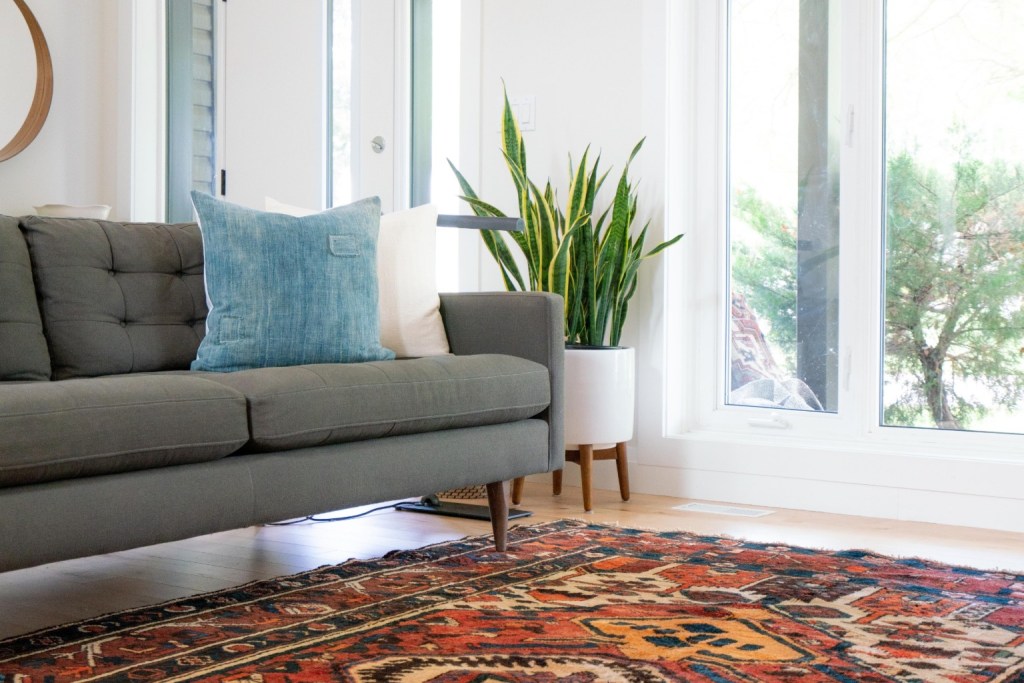 Use a rug to infuse a new design
Rugs can immediately bring a new style into a room. For instance, if you've invested in traditional furniture and don't want to replace it but love a vintage feel, find an area rug that is farmhouse or bohemian in style. Mixing and matching styles is never off the table, and a rug can help you do that.
Similarly, if you have simple furniture in the room and describe yourself as a minimalist, choose a rug with a dramatic pattern and quickly transform the feel of the space. We love this Teagan Shag Rug from Urban Outfitters to do just that.
Experiment with color
Rugs are one of the few decor items that can let you experiment with color in a big way without completely changing out furniture or paint. This works well in a room with a more neutral color palette (check out this rug from Wayfair) and can infuse a new, complementary color into a room that has a color scheme set. For instance, if you have a room with grey and yellow, you can add blue and red while still adhering to the central color with a rug like this, also from Wayfair.
Can a rug be used as a piece of art?
The short answer is yes — both literally and figuratively. A rug can be the focal point of a room and offer the same emotion as a piece of art does hanging on the wall. There are rugs designed by famous artists like these from Nazmiyal Collection that would look stunning in any living room.
Another idea is adding small rugs to the room that imitate art, like this one from Etsy, featuring Salvador Dali's melting clock. You can either layer this on top of a larger rug or use it under a side table to add additional character.
Finally, you can adhere it to a wall to create art using velcro or a curtain rod to display it on a feature wall. Do your homework on the best way to hang it depending on the material, so you don't damage the rug. It has the same effect as wallpapering a feature wall, but it adds a layer of texture that many living rooms can benefit from in the overall design.
Living room rugs aren't only a method to soften a wood or tile floor or keep your feet warm on cold winter days. They've developed into works of art and unique statement pieces that can turn an ordinary room into a warm, inviting space with tons of character. Rugs can add layers of personality with patterns and colors that may seem bold at first, especially if you are more of a minimalist or have typically traditional designs throughout your home. Rugs give the space visual interest that can complement or transform the room in many unique ways.
We recommend doing your homework on the material depending on whether this rug will get a lot of foot traffic, so you are prepared to properly take care of your new rug.
Editors' Recommendations