Kitchen trends come and go, but the kitchen island has been highly sought after for decades. Not only can they become an integral part of the design in terms of aesthetics, but they are also functional. Islands provide tons of additional counter space, a place to gather and eat, and create an L-shaped space so you can move around your kitchen seamlessly.
But a kitchen island can quickly become a design flaw if not done right. Installing an island that's too large, too small, or doesn't give the room enough of a flow can make even the best of intentions a nightmare when you try to cook or entertain. Here are some kitchen island ideas we love, and how to avoid making mistakes when remodeling.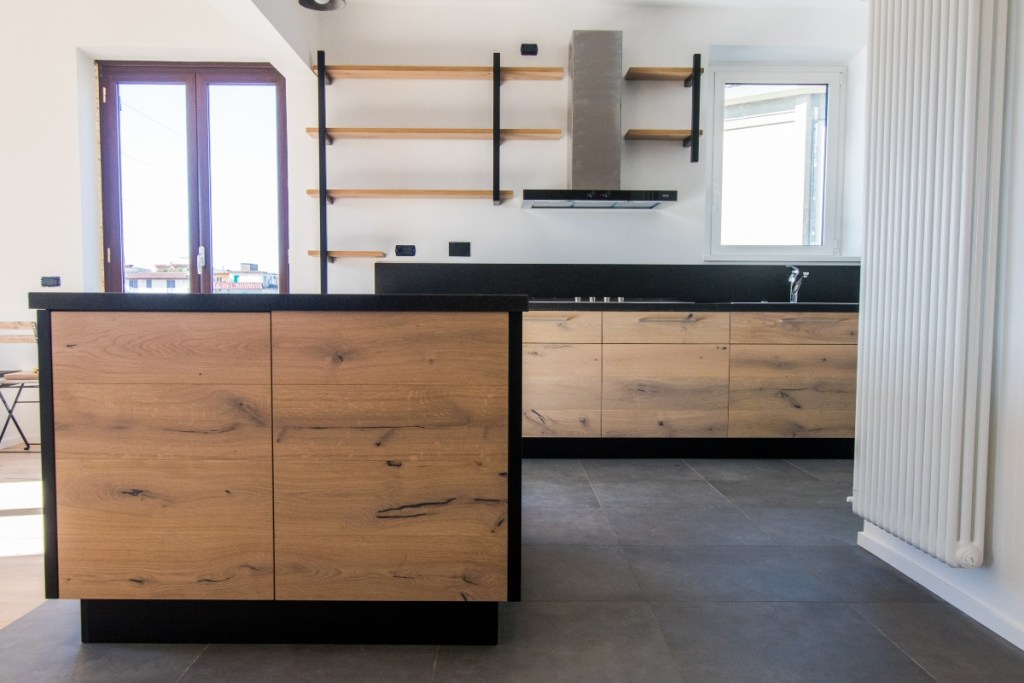 Are kitchen islands a good idea?
Kitchen islands aren't going out of style anytime soon. Not only do they provide a ton of extra counter space, but they can also be packed with drawers, shelves, electrical outlets, and appliances, freeing up other parts of the kitchen. The key is making sure the math is correct: This means measuring (and measuring again), so your appliances fit and there is proper flow around the island itself. After all, you don't want to install a kitchen island just to find out it interferes with your dishwasher.
Also, avoid putting an island in that is too big, even if you have an extra-large kitchen. There is too much unusable space in the center, making it hard to clean and a waste of precious kitchen real estate.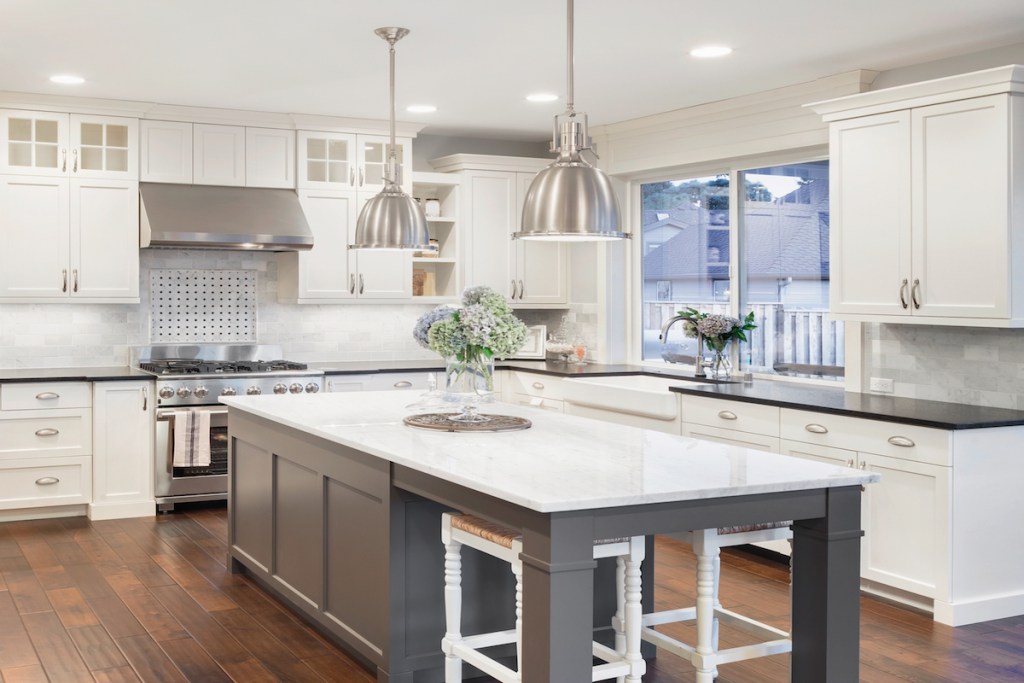 Popular kitchen island design trends
There are new ways to bring an outdated island into 2022 and beyond, and the results are simply stunning.
Give your kitchen island character
One trend we've seen is painting the island a different color than the rest of your cabinets, so it stands out as a feature. We love islands painted in navy, sage green, or even a bolder teal blue. You can also strip the sides and place wainscoting or shiplap to give it even more character.
Consider a waterfall island
We've seen the rise of waterfall islands recently: This means the countertop extends down one or both sides, creating a modern, dramatic effect. They can be more expensive, especially if you're using stone, concrete, or quartz, simply because you need more material, but the results are worth it.
Other kitchen island design trends
Here's a list of more design trends to consider for your kitchen island:
Incorporate a mix of cabinets, shelves, and drawers
Go for an unusually shaped countertop, such as round or curved
Add a functional feature, such as a butler sink
Integrate design details like paneling or brick
Small kitchen island ideas
If you have a small space to work in, that doesn't mean you need to forgo a kitchen island. While you likely won't get the seating space to go around the island area itself, it does allow for more prep space in the kitchen. There are a couple of things you should consider:
You need to be smart about the color and size you choose not to overwhelm the room.
We love islands on wheels because you can move it around or entirely out of the way if you plan a party and need the floor space.
Be mindful of how you use the island and get the most from it. We love this Ashley Furniture butcher block island because you can cut directly on it and use the bottom for storing utensils, silverware, and even food itself like baskets of potatoes, lemons, or other room-temperature items.
Kitchen island ideas for your countertop
One common mistake is choosing the wrong material for your kitchen countertop.
"With so many materials to choose from, picking a worktop for an island can be a daunting decision, so the first task is to do some research," designer Charlie Smallbone told Homes and Gardens. "Before working with a particular material, I always ask myself some straightforward questions: What are the thermal properties of this material; how does it respond to the acids present in certain foods and drinks; will edges chip if hit by metal saucepans? And if any of these things do cause damage, can the damage be repaired?"
Look for solid materials such as quartz or granite to avoid cracks or stains, and understand the best way to clean and care for any material before you purchase.
Kitchen islands can be front and center in the heart of your home — the kitchen. It's where you gather to eat, help kids with homework, play board games, and congregate at the end of the day. You want your kitchen island to be functional and add a design element to the space, so do your homework (and triple-check your measurements) and make sure you understand the exact sizing and materials used to protect your investment.
Editors' Recommendations