Pumpkin carving is a long-standing Halloween tradition that's adored by adults and kids alike. If you look forward to this spooky season all year long and want to have the best-carved pumpkins on the block this year, you've come to the right place. With stylish, themed, and even dual-purpose designs, these 10 unique pumpkin carving ideas will have your neighbors green with envy.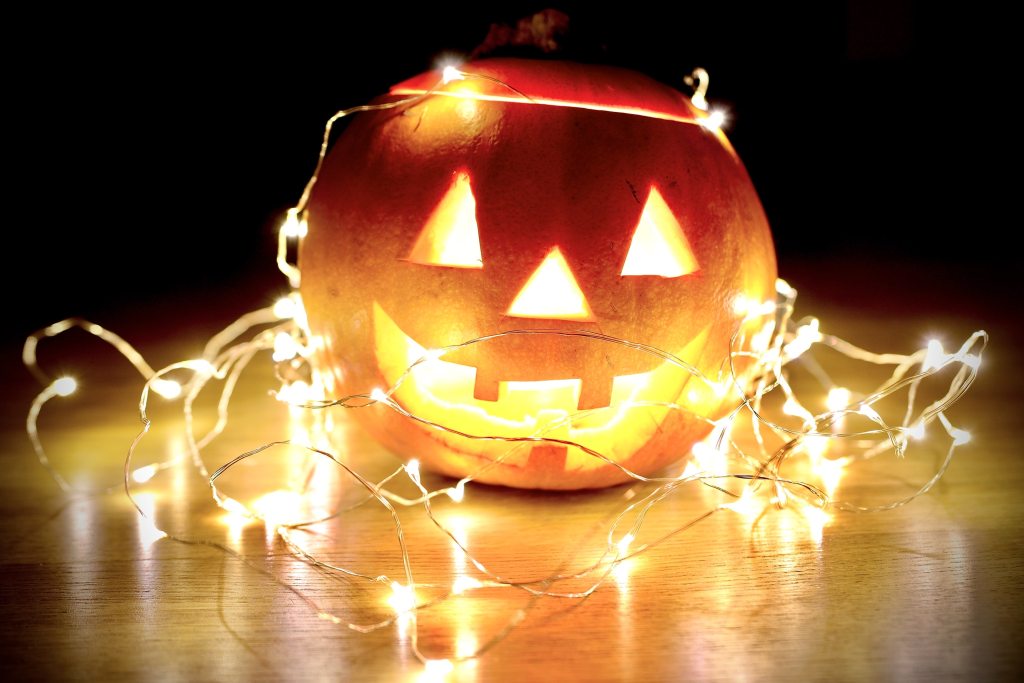 Pumpkin carving with movie and character designs
When the kiddos on the block see these lovable characters and signature designs from the movies they love, you'll get all the compliments from both parents and their adoring kids for your uniquely decorated fall porch.
Mike Wazowski
Since this beloved Monsters, Inc. character already resembles the shape of a pumpkin, you basically just need to carve out his face with his distinctive single eye. Those trick-or-treaters will love seeing their favorite round monster on your porch. You'll probably even hear his name called out with the same adorable chants we heard from Boo and her friends in the iconic movie. Need a tutorial? We've got you covered.
Death Star
The ominous starship weapon of the dark side is easily recognizable due to its circular shape, round crater-shaped gun, and the war-torn damaged section on the upper right side. Star Wars fans of all ages will love seeing this iconic relic from the films that are beloved throughout the generations. Check out this outline on how to cut out a Death Star pumpkin.
Tinkerbell
A silhouette of the iconic Peter Pan character is easily recognizable on a pumpkin, especially when it's surrounded by delicate, tiny dots to represent floating pixie dust. When the shape is backlit by a candle or lantern, Tinkerbell comes to life as that signature bright and luminescent fairy we all know so well.
Harry Potter
Making Harry Potter out of a pumpkin can be done in a couple of different ways. The simplest way is to paint his unmistakable features onto the surface and wrap a striped scarf around the base of the pumpkin. You can also carve out his eyes, glasses, and his scar to let the light from inside the pumpkin shine through his iconic features.
Pumpkin carving ideas for stylish designs
If you're looking for a bit more sophistication for your display of porch pumpkins this year, we've got some designs that are fit for any fall magazine cover.
Polka-dot pumpkin
Carving polka dots into a pumpkin is incredibly easy and creates a cute, classic look that's beautifully backlit by the light you put inside the pumpkin. You can add your own flair to your polka-dot pumpkin by painting it any color you'd like or decorating it with ribbons, glitter, or bows to give a splash of color, style, or even sparkle.
Chevron pumpkin
The chevron design is popular since it's both simple and chic. You can paint on the chevron pattern or you can carve it out on the pumpkin. If you do carve it, be sure you don't cut all the way through the pumpkin, since cutting out the design won't hold the structure of the pumpkin together. Instead, just scrape the design into the pumpkin's surface, taking off a thin layer of the skin.
Ivy-covered pumpkin
A beautiful, yet somehow spooky design, ivy always gives off an elegant, antique feel that harkens back to the Victorian age. Carving or painting vines onto your pumpkin keeps it stylish while adding a bit of Halloween-inspired flare to your porch pumpkins.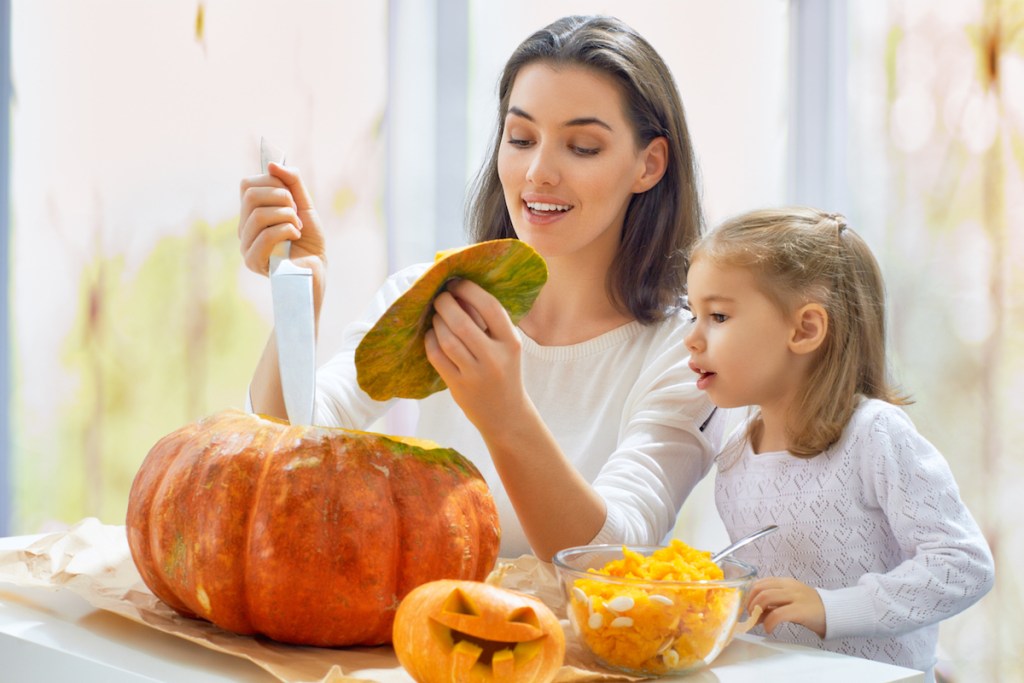 Pumpkin carving ideas that yield useful designs
While you want your pumpkin decorations to be visually appealing, there's nothing that says your carving creations can't also be useful. Whether you're having an outdoor or indoor Halloween party, these designs for your carved pumpkins will be dual-purpose uses for both decor and function.
Repurposed pumpkin vase
There's nothing like some fall-colored blooms to really spice up your space for autumn. To really hike up the fall theme, use a pumpkin as a vase. Cut off the stem of your pumpkin, leaving a large enough hole at the top for a bouquet to go in. Empty out the seeds and flesh of the pumpkin and fill it directly with water to act as a vase for your fall flowers.
Repurposed pumpkin ice bucket
A large to medium-sized pumpkin is the perfect size for chilling a bottle of champagne. Simply cut off the top of the pumpkin to create a hole big enough to loosely fit a bottle. Empty out the seeds and flesh, then fill the pumpkin with ice before sticking in your favorite champagne a little while before popping the cork.
Hanging pumpkin lantern
If you want your porch to be illuminated for those trick-or-treaters when they come by, you can use your pumpkins in a way that makes them into lanterns. Carve out the pumpkin in any design you'd like and suspend it from the porch ceiling.
Carving pumpkins isn't just a lot of fun, it's a beloved family tradition that marks the height of the autumn season and Halloween festivities. If you're looking for some fresh inspiration for this year's family pumpkin decorating sessions, one of the options on this list is sure to turn heads. Get inspired and spruce up your porch, your living room, or your Halloween party decor this year.
Editors' Recommendations