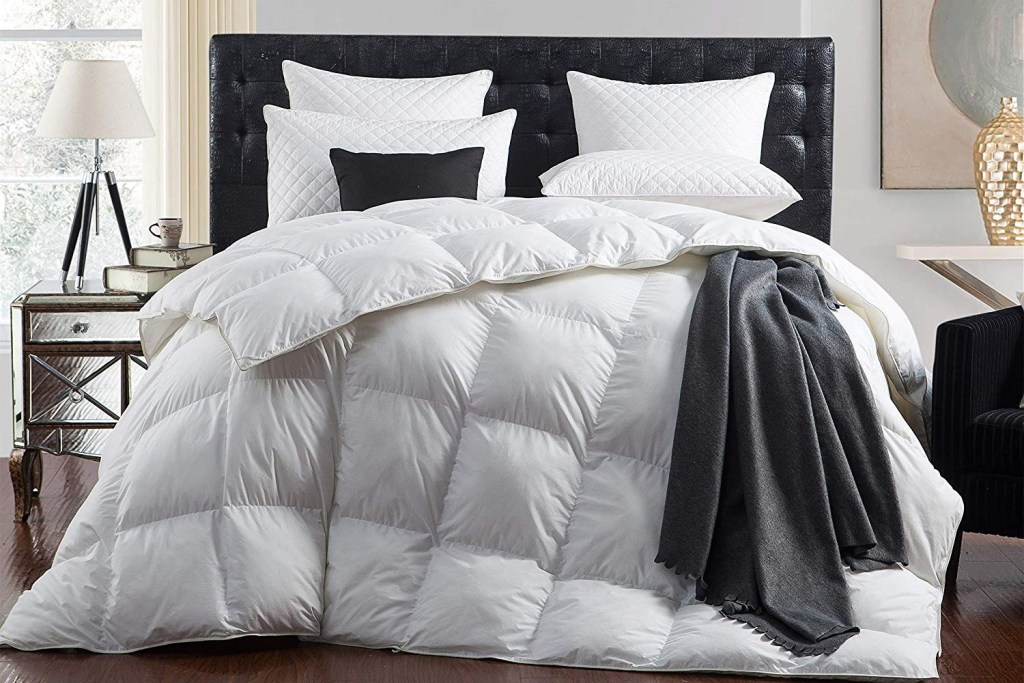 If you're unclear about what a duvet is and how it differs from a comforter, you're not alone. Anyone who has shopped for bedding has likely come across this discrepancy and thought: "What is a duvet?"
Well, we have your answers. Here's how to tell the difference between a duvet vs. a comforter and what to consider when purchasing one of these bedding products.
Duvet vs. comforter
Though duvets and comforters serve the same purpose, they are different kinds of products. Both are essentially large blankets filled with some type of fluffy material that goes on the top of your bed.
A comforter is a single-quilted blanket, while a duvet comes in two pieces: a duvet cover and a duvet insert — sort of like one big pillow case and pillow, but as a bed topper-blanket combo. Also, a comforter is typically a bit larger than the bed and hangs over the sides. Meanwhile, a duvet fits precisely on top of the bed.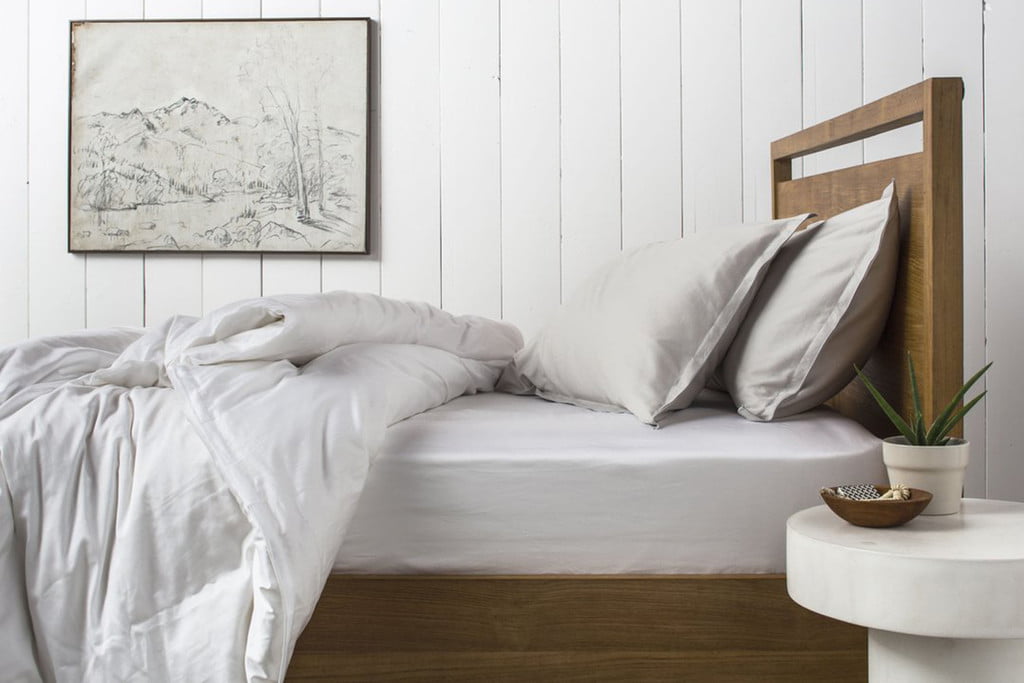 Pros and cons
So, a duvet has an insert but a comforter doesn't, and a comforter is a little bigger. What do you really need to know?
Comforters are more common because they often come in sets with matching sheets and pillow covers. You can also easily layer other throw blankets on top of a comforter, while a duvet is typically the only top layer of a bed setup and gives more of a neat and tidy look.
From a decor perspective, a duvet is nice to have because you can easily swap out duvet covers without buying a whole new insert, which could be expensive depending on the type of insert material. With comforters, you'd have to buy an entirely new comforter to switch up the look of your bed.
Then there's the washing: On one hand, duvets are much easier to clean because you only have to wash the insert, whereas comforters require you to fit a big, bulky item into your washing machine. On the other hand, you'll then have to stuff your duvet insert back in the duvet cover after it's clean, which takes some maneuvering but isn't impossible to get the hang of.
Which is more comfortable, though, a duvet or a comforter? This usually depends on the type of material and your own preferences. But we have found that duvets are a bit thicker and fluffier. They also tend to better retain their fluffiness over time.
Many people have used comforters their whole lives and would love to switch to a duvet, while others don't see the hype. When it comes to duvet vs. comforter, it's all about what you're looking for in the appearance of your bed, how you'll wash it, and the type of comfort you want.
Editors' Recommendations