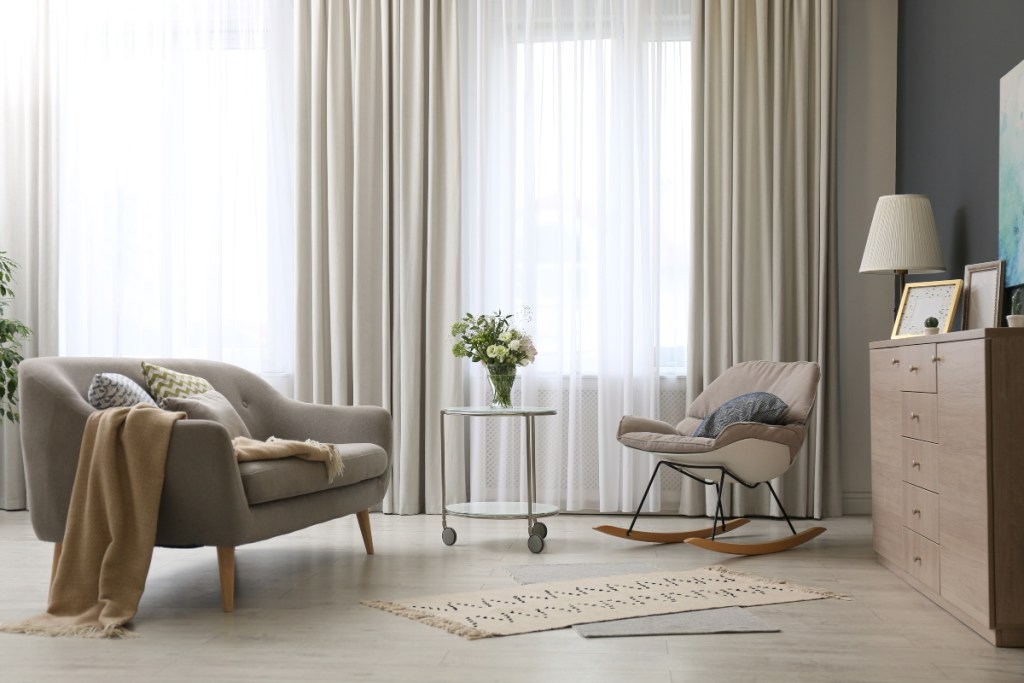 When moving into a new home or redecorating a room, one step that can be difficult is choosing between installing curtains or blinds. Before you finalize a purchase of either, consider what look you're trying to achieve. Factors such as cost, ease of installation, maintenance, lighting options, and energy efficiency may sway your decision when it comes to decorating your home. This research takes time and patience, but there's good news!
We've consolidated all relevant information into a comprehensive blinds vs. curtains guide for your convenience. Here are the pros and cons you need to know when searching for window coverings that will best suit your needs.

Curtains offer design opportunities that blinds may not
Curtains are functional to keep light out and offer privacy, but they can create a design in a room by adding color or a pattern to a static wall. Selecting curtains with various colors means you can pull one out and use that to blend pillows, blankets, and other decor seamlessly into a room. This can go a long way to making your home feel more cozy.
Visual appeal
Curtains offer color and texture
In general, curtains provide a wider range of stylistic choices than blinds. Compared to blinds, they feel more luxurious and aesthetically pleasing. Think layered curtains of sheer and dark panels, or curtains draping elegantly onto the floor. Additionally, curtains provide texture and interesting color accents to a room while helping to block out light or nosy neighbors. Curtains also vary in length, patterns, and shape, which give way to endless decoration ideas, especially in common spaces like living rooms and kitchens.
Blinds focus on functionality
On the other hand, when you choose a blind, it's more of a permanent and practical solution. This limits your choices and decoration options because you have to consider functionality above design. However, blinds help make a room feel neat and modern. While curtains may add unnecessary clutter to an already-cramped room, blinds are tucked neatly against windows. In the right instances, they add an element of undeniable charm. Imagine a small kitchen window with lots of natural light filtering through open wooden blinds. Lastly, blinds are efficient at keeping out light and providing privacy.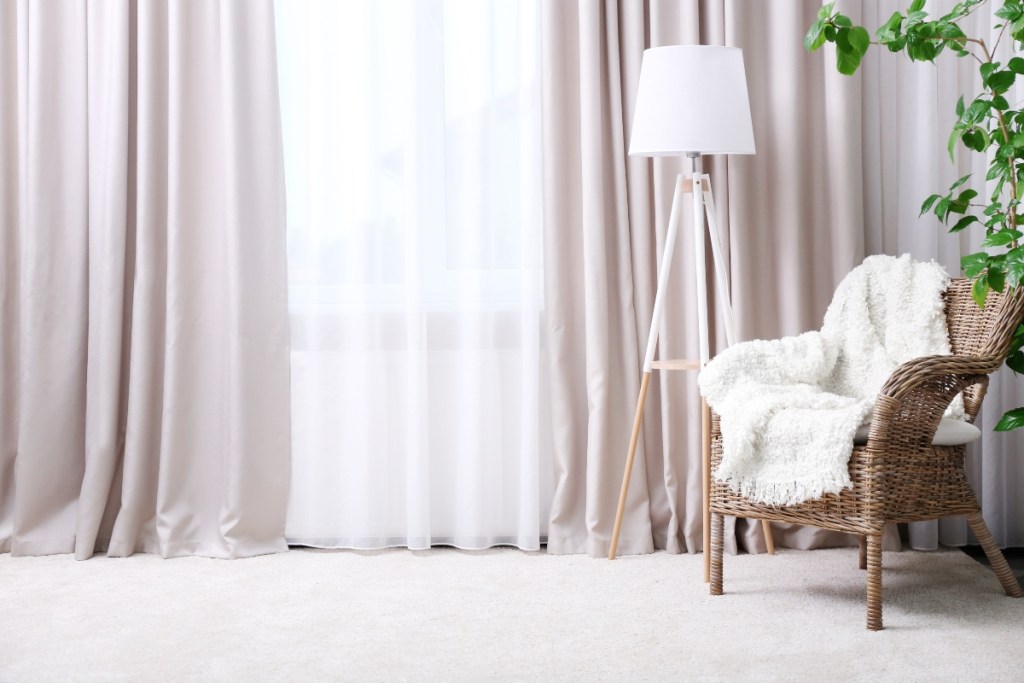 Variety
Curtains vary in length, pleating, and draping
Curtains mainly differ in length. When shopping for curtains, you'll see standard sizes measuring 63, 84, 95, 108, and 120 inches. Measure the space between your floor and above your window to determine what size is appropriate. Curtains that are at least 95 inches long are ideal if you want the excess fabric to gracefully gather on the floor. This is especially effective in larger rooms or rooms with tall windows. Besides size, curtains differ based on their pleats or how they hang on the rod, such as by looping the rod through open rings or a long, continuous pocket. Other deciding factors are material, color, and pattern.
Blinds come in a variety of options
Surprisingly, there are numerous options for blinds. The most common types are vertical blinds and Venetian blinds. Others include pleated, mini, and Roman blinds. Additionally, you can consider shades that consist of one panel. Single-functioning shades are often remote-controlled — they are either on (open) or off (closed). Double-functioning shades are your typical blinds — you can control them using strings or a tilt wand. Lastly, there are smart shades that automatically close or partially close, depending on the time of day. Like with curtains, measure the size of your window and compare it to the product you're considering.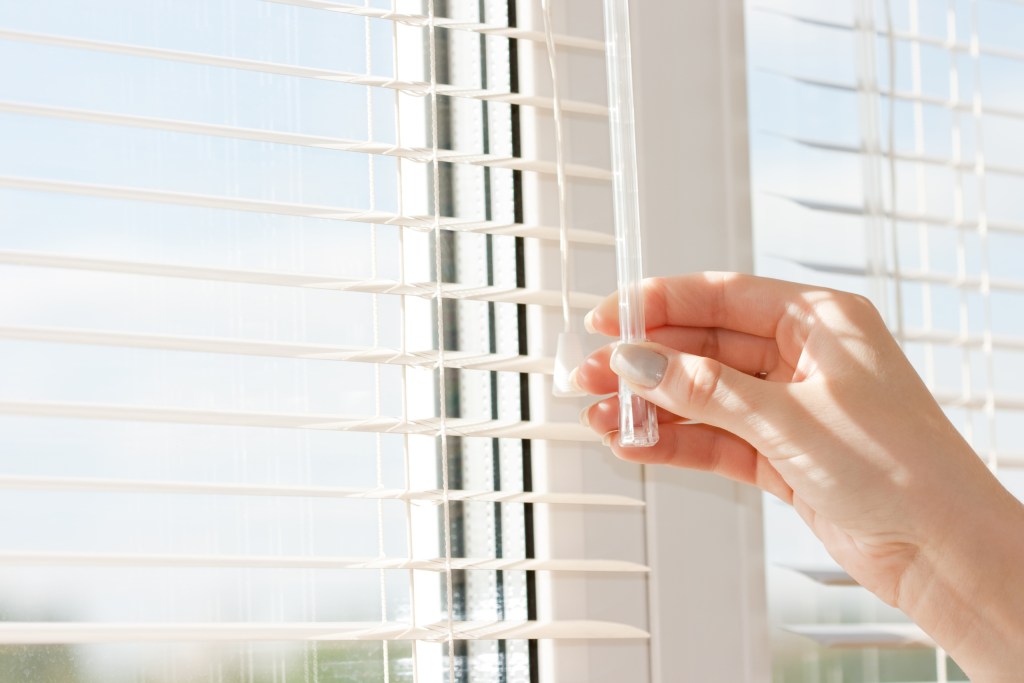 Cost comparison
Windermere Helena suggests using curtains and blinds together in the rooms that are frequently used. Save money by only adding either or in other areas such as a guest bedroom.
It's difficult to provide an accurate cost estimate comparison between curtains and blinds. This is because the price range is very wide for each option depending on the material, length, and number of windows in your home. For example, a single curtain panel can cost anywhere from $15, like these Jinchan Curtains, to $230, like this selection from ChadMade. Similarly, a single-window blind can cost anywhere from $20, like this pleated option, to $170 for a motorized smart window shade. Consider different types of each window covering to get a feel of average prices.
Typically, curtain installation is more expensive than blind installation if you hire someone else to do it. Blind installation usually only takes about 10 to 20 minutes, depending on a variety of factors, but curtain installation can take more than an hour. However, if this is a DIY job, you don't have to worry about this.
Installation
When hanging curtains or blinds, experts like Amanda Katherine suggest going "high and wide." You should hang curtain rods and attachments 6 inches above the window or door frame or as close to the ceiling as possible. In addition, there should be adequate space for the fabric to rest on the sides of the window frames to allow the maximum amount of light to enter the space.
Curtains might take longer to install, but they are easy to switch out
Curtains require rods to thread your fabric through. Before installation, mark your wall to indicate where the rod will go. The rod rests on brackets that are mounted on top of your window using screws. It's also a breeze to switch out different curtains to match seasonal decor or weather.
Installing blinds is straightforward
Before installation, mark where you'll be mounting your blinds. For most blinds, you'll install brackets above or on your windowsill. Then, you'll mount the top rail and attach it to the brackets. Finally, you'll need to cover the rail with a valance or the casing. This provides added security and makes the rail look cleaner.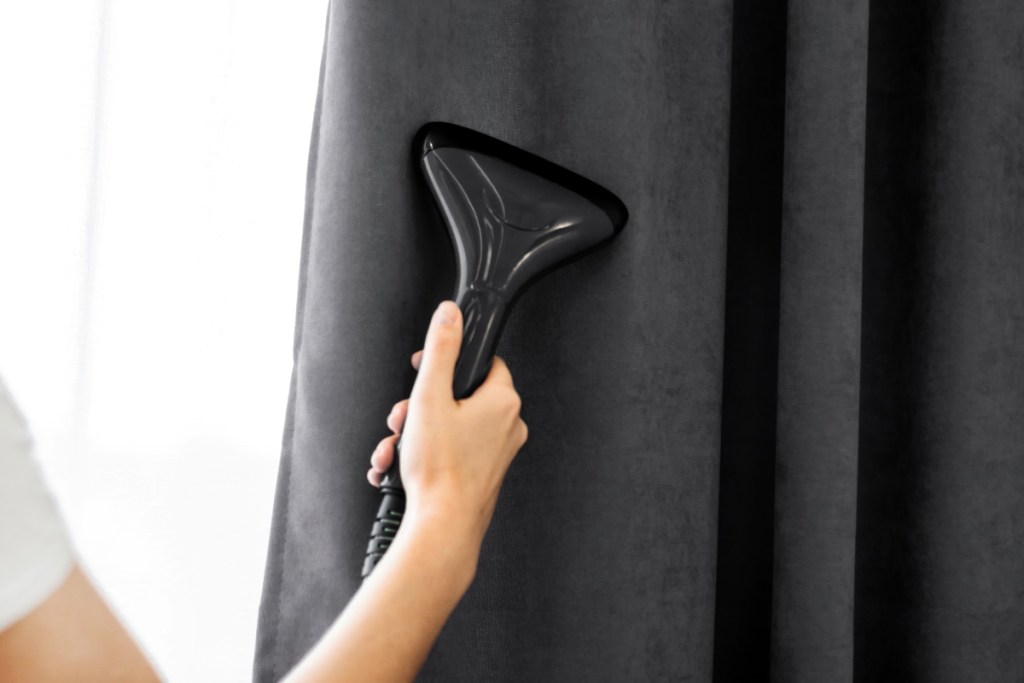 Maintenance
Curtains require little maintenance
One inconvenience with curtains is you have to take the panels off the rod every time you wash them. Otherwise, curtains require little maintenance.
Blinds can be tedious to clean, depending on the type
Depending on what type of blinds you install, cleaning blinds might take a little more time than curtains. If you have common blinds with individual slats, wiping off each one might be tedious, especially if you have several windows. However, if you have single-panel shades or thicker slats, cleaning blinds is unsurprisingly easy. Alternatively, you can dust or vacuum blinds.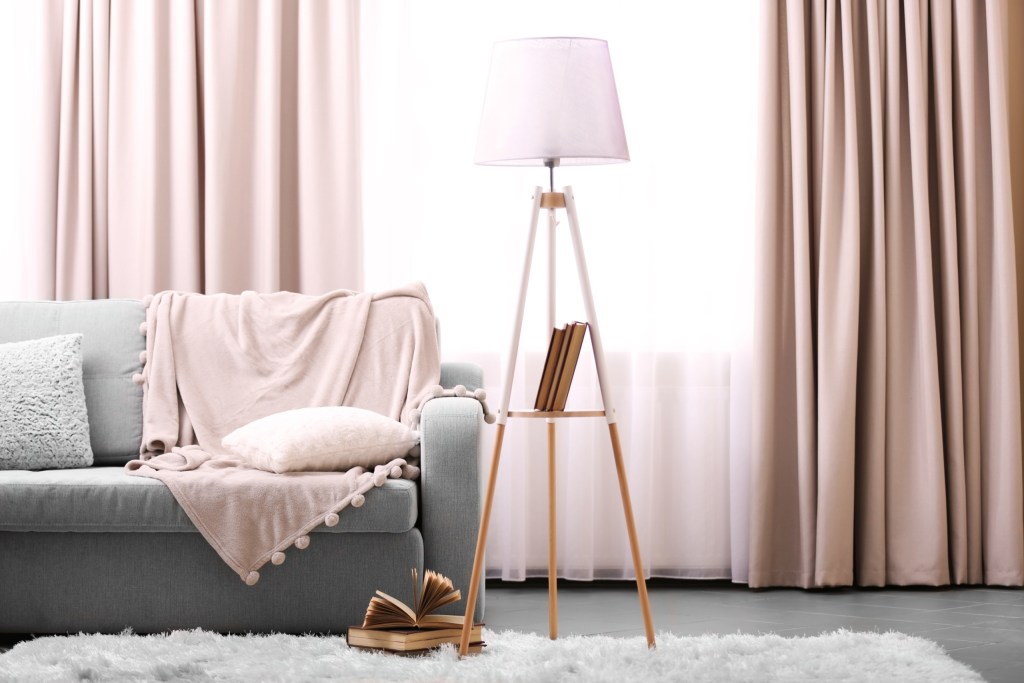 Lighting
Curtains don't offer as much control over lighting
On the whole, curtains provide less control over lighting than blinds. To amend this shortcoming, you can layer curtains using a sheer fabric for the inner panel(s) and use darker/heavier materials for the outer panel(s). During full sunlight hours, peeling back the darker layers and keeping the sheer layers on will protect you from direct sunlight but still keep the room well-lit.
Blinds offer a lot of functionality
With blinds, you have greater control over lighting. Most blinds allow you to tilt the slats in addition to pulling them up to better block out or let sunlight in. The only downfall with some blinds is that light will creep in through cracks in the slats even when it's closed. If this is a deal-breaker for you, consider blackout window shades.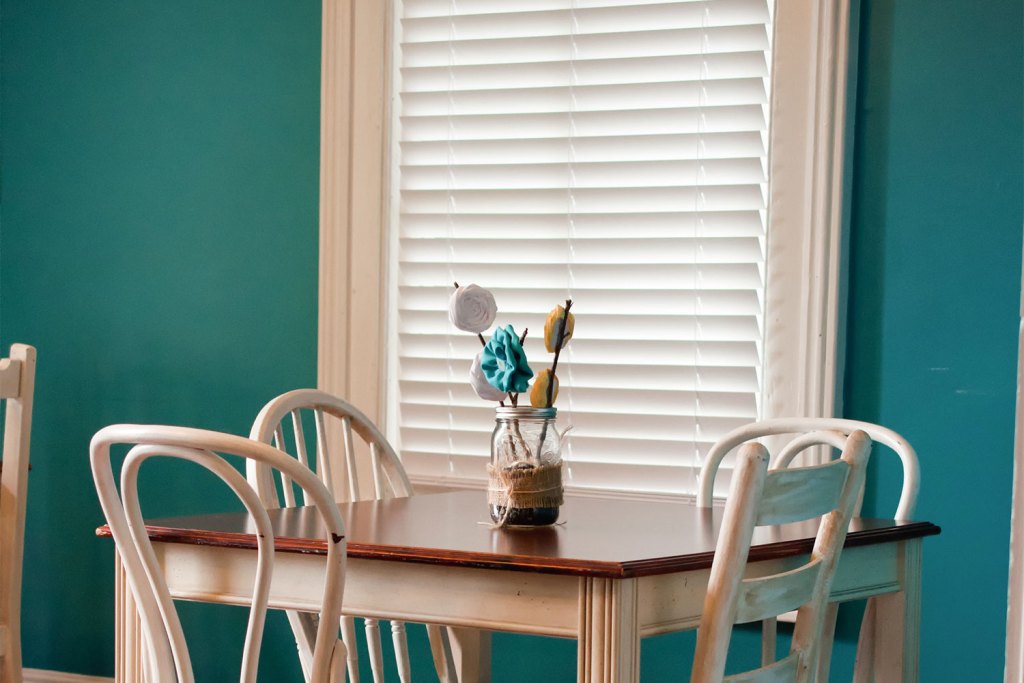 Energy efficiency
Curtains are energy efficient
Curtains are better at trapping heat and keeping out cold. This is especially true for blackout thermal curtains, though these have to fit your windows correctly to reap the most benefits. The same goes for sound — while blinds are good at soundproofing, curtains are better (especially those made from a very thick material).
Blinds insulate (but curtains insulate better)
Blinds also provide insulation, but open slats still let heat out and cold in. Consider blackout cellular blinds if you're serious about saving heating and cooling costs.
If you simply can't decide between curtains or blinds, combining them is a very practical and stylish decision. For instance, pair mini blinds with sheer, lace curtains over your kitchen window for a refreshing look and more light control. Whichever style you choose, remember that trial and error is part of the process.
Editors' Recommendations