Mid-century modern remodeling projects vary in cost, effort, and design. Streamlined furniture, geometric shapes and patterns, soft colors, and a mix of natural and synthetic materials characterize this timeless design aesthetic. Functionality, sparse decor, and a connection with nature also play large parts in mid-century modern homes. If you need some of the best remodeling ideas so you can finally get started, use this guide to help you dream up the perfect plan.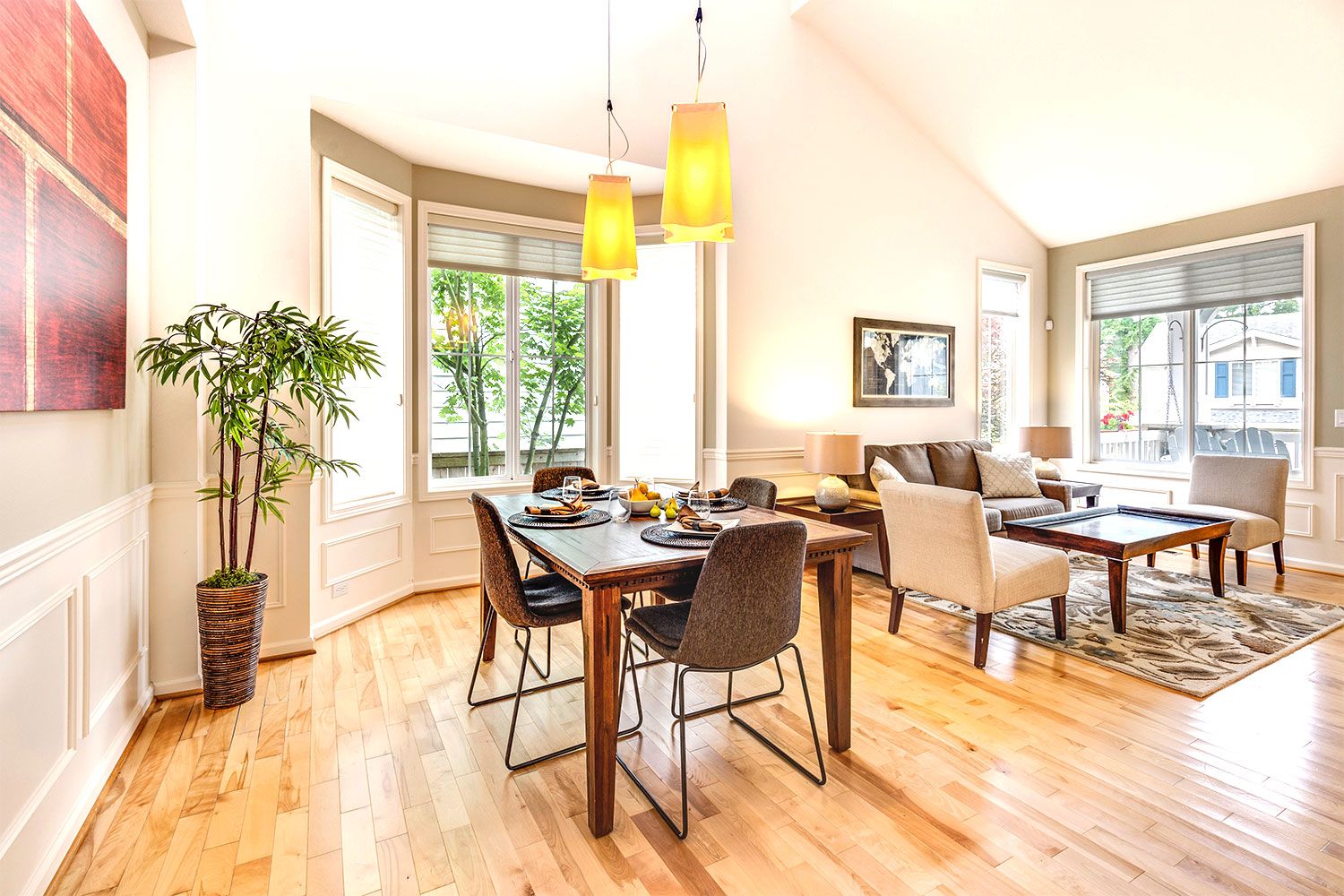 Replace floors with wood
If you're familiar with mid-century modern design already, you know that wood is the superstar material in most interior design. Wooden furniture, wooden floors, or wooden walls help make any room feel more natural. This also connects it to the outdoors, another pillar of the 1930s to 1960s style.
Walnut, teak, and birch are the most authentic choices. Keep in mind that light floors tend to look more modern than darker options, though the latter goes well with bright color schemes. If wood is not in the cards for you, stone and tile are equally effective.
Put up a kitchen backsplash laminate
Installing a backsplash laminate is a quick kitchen redecoration solution that will totally transform this space. It is a practical idea if the wall behind your sink and kitchen appliances is currently bare. Laminate is easier to install and maintain compared to tile, which can build up stains and dirt quickly. This material is also widely available in numerous patterns and colors.
Choose geometric patterns like honeycomb, chevron, or diamond. Keep colors muted in beiges and different shades of soft blues, or take this opportunity to introduce more color to your home. Try teal or olive to make it fun but still true to mid-century modern design.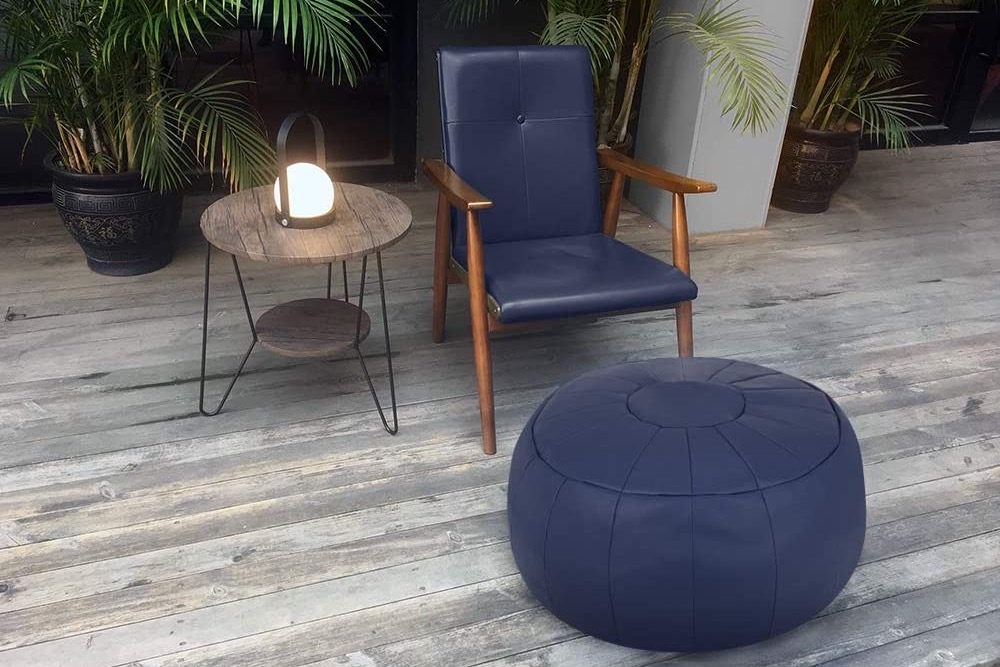 Deck out your yard
Building a new deck may take a few days if you're undertaking the project yourself, but it means you have more control over the results. A deck that's the same level as your back door connects your home with the outdoors, a very mid-century modern touch.
Again, we recommend wood not just for its organic attributes, but for its durability. Fortress Building Products gives great tips on how to add a little splash of uniqueness to your deck. Some suggestions include making a leaf deck or curving the edges. Break up wood with concrete accents like the area right underneath your outdoor dining set. If possible, install a large outdoor fireplace to ramp up the drama and coziness. Leave ample free space around seating arrangements. As for the furniture, choose functional pieces with peg or hairpin legs.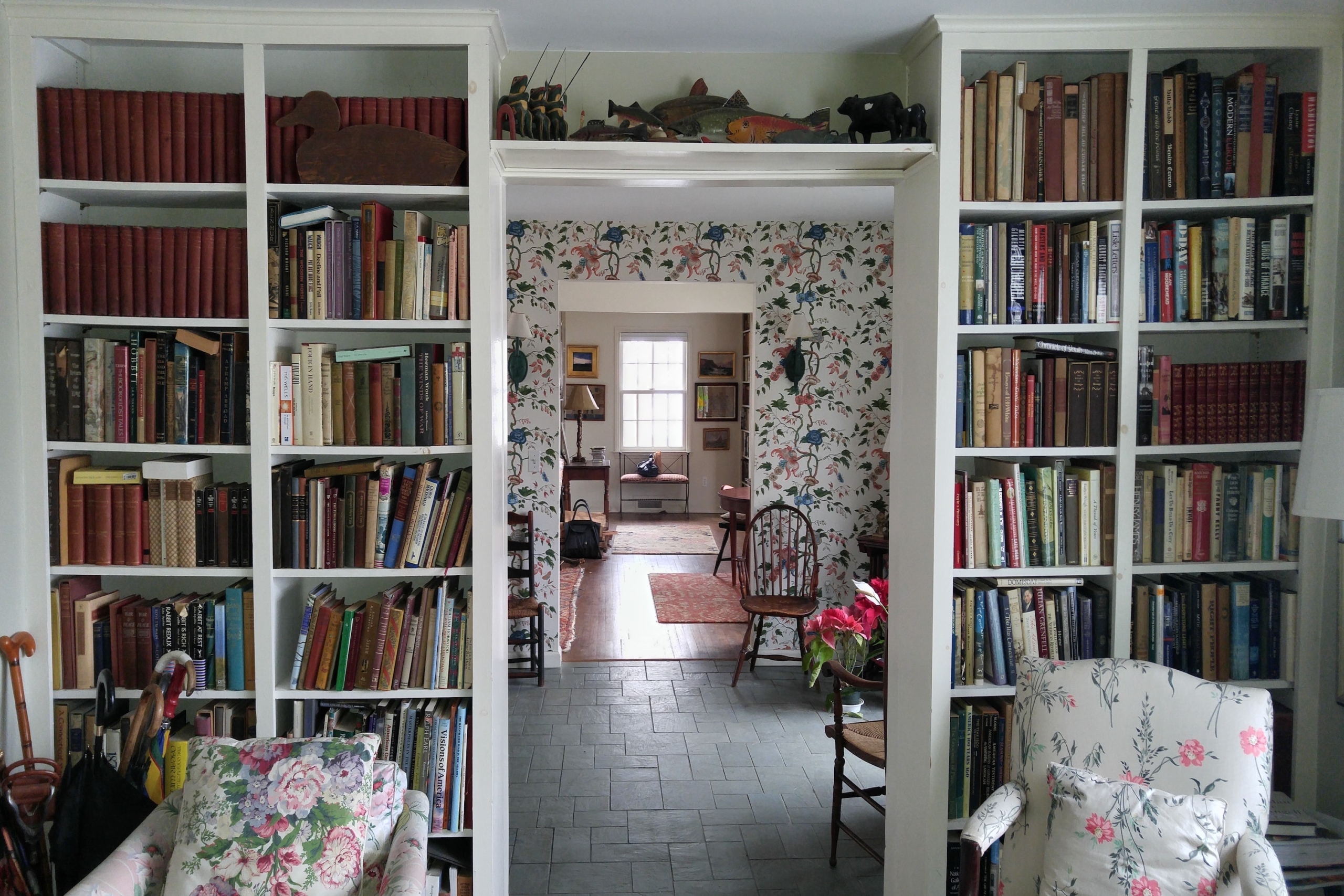 Mount custom built-ins
One classic design we love that's making a comeback is custom built-ins. These versatile furniture pieces fit well into living rooms, offices, bedrooms, and even kitchens. In the living room, create shelving for your television, plants, and glass ornaments. Take it up and to the ends of the wall if possible for the most impact.
This also looks great in an office or den where you can show off your favorite reads, family photographs, and travel souvenirs. You can even carve out a space to use as your work desk.
In the kitchen, you might have less vertical space for large built-ins, so opt for multiple bare shelving. Dress up the shelves with choice lacquerware or miscellaneous decor pieces like a vintage cheese plate or a matte-finish flower vase.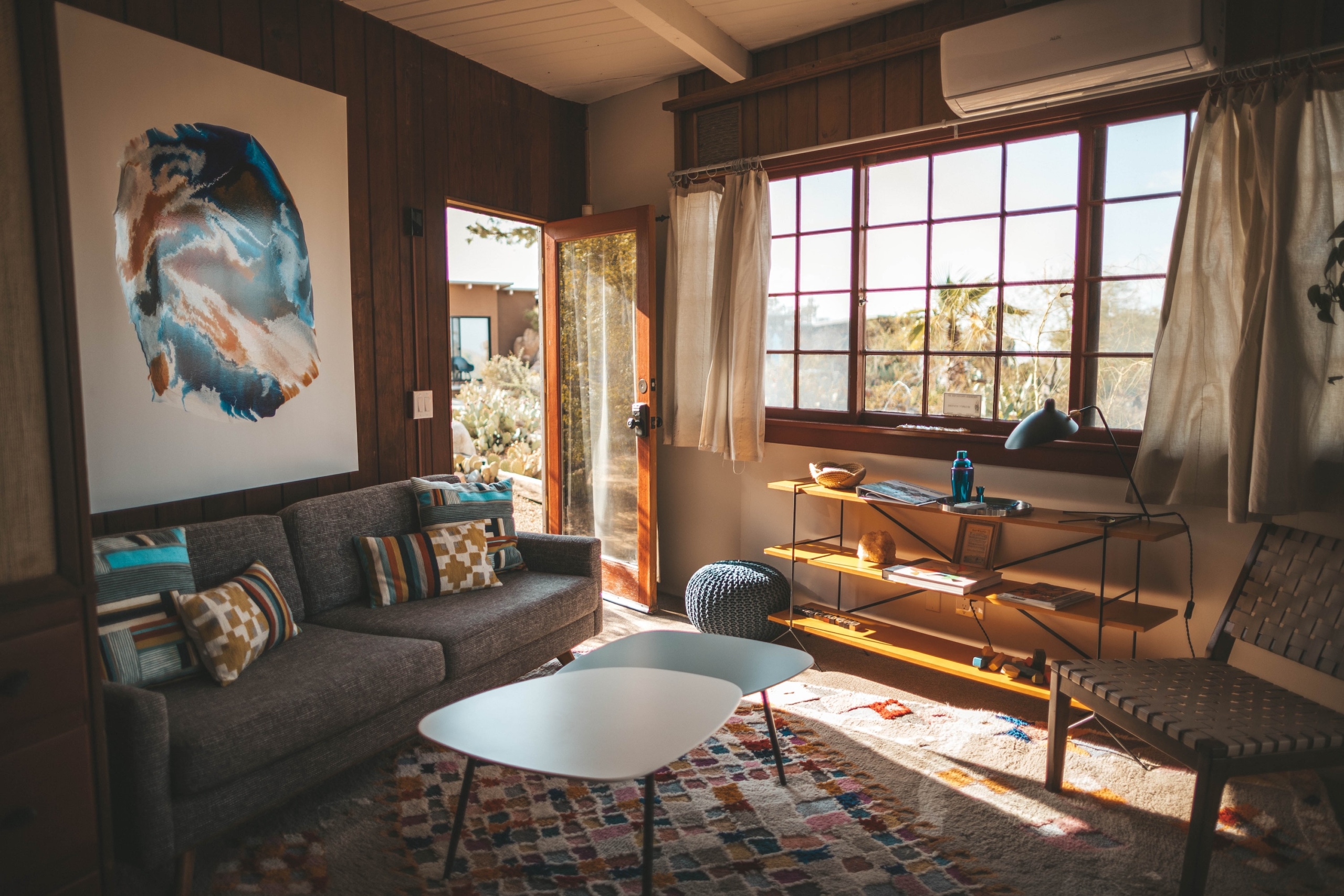 Install glass doors and windows
Floor to ceiling glass doors and windows are trademarks of mid-century design. Glass coverings let in plenty of natural light and again, connect your home to the outdoors in an effortless way. However, replacing your existing doors may be tricky, especially if you have unique measurements. We recommend enlisting your local renovation specialist for this one.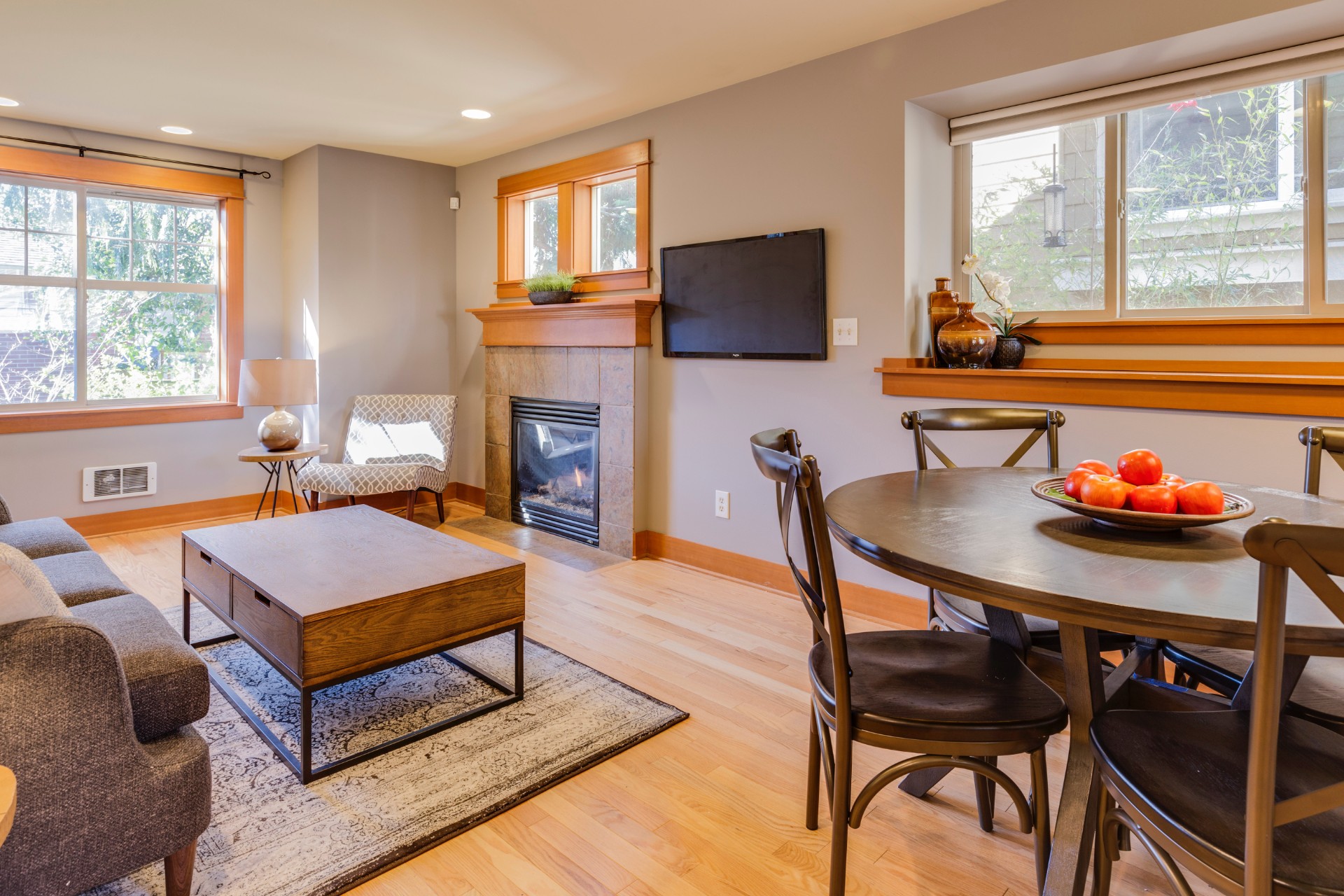 Transform your first floor into an open floor plan
This classic remodeling tip is probably the first idea you came across during your initial search. It's a practical idea if you have the time and resources and can instantly transform your home into a mid-century design home with modern twists.
Break down any walls between your kitchen and living room, to start, but always consult with a structural engineer first, as stated by Bob Vila. If your dining room is also walled off, consider taking these dividers down. An open floor plan not only makes your home feel more spacious, it helps accommodate the often sizable mid-century furniture you'll want to snag.
Oversized armchairs, grand and sumptuous sofas, and built-in customs can otherwise feel bulky in walled off spaces. Contact a professional especially if you're worried about wiring and foundation issues.
If you're specifically looking for contemporary remodeling tips, you can still brainstorm ideas from our list. Keep in mind, however, that contemporary and modern aesthetics slightly differ. Whereas contemporary refers to on-trend styles, modern design typically hints at design from the 1930s and 1960s. The great thing is you don't have to follow a single style faultlessly. Don't be afraid to mix and match different style elements to make your home a genuine representation of you.
Editors' Recommendations