There are so many kinds of styles when it comes to how to decorate your home. It can be overwhelming and mentally exhausting. You know what you like. You know what you would and wouldn't buy. But knowing the terminology can really help when picking out pieces or talking to a designer.
Two of the most popular design styles these days are mid-century modern and contemporary. Wait — mid-century and contemporary? Aren't those the same thing? Well, not exactly. Let's dig into what the difference between modern and contemporary really means.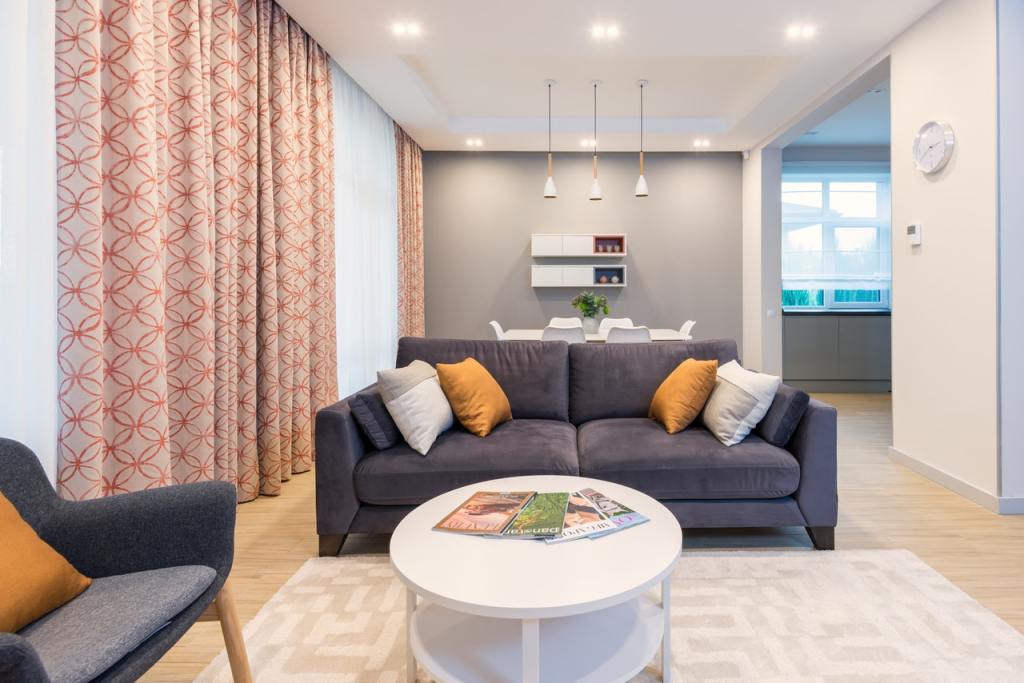 Contemporary
The contemporary style is sophisticated, simple, and clean. No clutter and smooth lines. In contemporary design, the space is on display, not your stuff. It's about what is popular right now. Because of that, contemporary changes about every decade. It does not fall into a specific time frame, whereas mid-century modern does.
Colors
Contemporary is for those who love neutrals. If your closet is filled with black and gray clothing, you'll like the look of contemporary style. For a touch of color and a pop of brightness, the accessories and furniture bring those in.
If you love neutral or white walls, then you can play with brighter and clean pieces in the room. If you want one bold accent wall, then your accessories should be neutrals.
Shapes
Since less is more when it comes to contemporary, the lines of the room will speak up. Clean lines, no matter if they are horizontal or vertical, are what you are looking for. Even if you throw some curves and other shapes in there, they should be light and calming.
Textures
Furniture pieces should not be clunky or take up a lot of space. What you are looking for are simple pieces with smooth lines that serve an actual purpose. Chairs and other furniture with exposed legs, tables with reflective tops (like glass), and exposed hardware, wood, or brick serve as your focal points.

Mid-century modern
Now, mid-century modern gives a little bit away in its name. It refers to the times around the middle of the century, around the second World War. Mid-century and contemporary have a lot of overlap, though. So if you find yourself confused or feel like you are reading the same thing over and over again, we get it.
Colors
The color palette is probably the biggest difference between mid-century and contemporary. Mid-century leans more towards brighter colors. That's not saying you have to have every piece a bright or different color. For example, all of your furniture doesn't need to be subtle, muted pieces. You can have a bit of fun and make a bright orange couch your focal point of the room. The colors will be warm reds, yellows, oranges, and possibly even soft greens. Mid-century modern also incorporates a lot of brown woods, like walnut.
Shapes
You can get a bit crazier with shapes and lines in mid-century modern—geometric patterns start to pop up. The lines are still clean, but the shapes they take can be more organic and natural. It's still about simple pieces and clean lines, but they don't need only to be straight lines.
Textures
Natural woods are a big texture element in mid-century furniture. Those legs that look like the piece could get up and dash out of the room is the look you're going for. Natural finishes on whatever pieces you use will be more prominent, and you will see a combination of natural materials mixed with handcrafted materials throughout the home. A bolder textile is okay to pop up in mid-century style as well.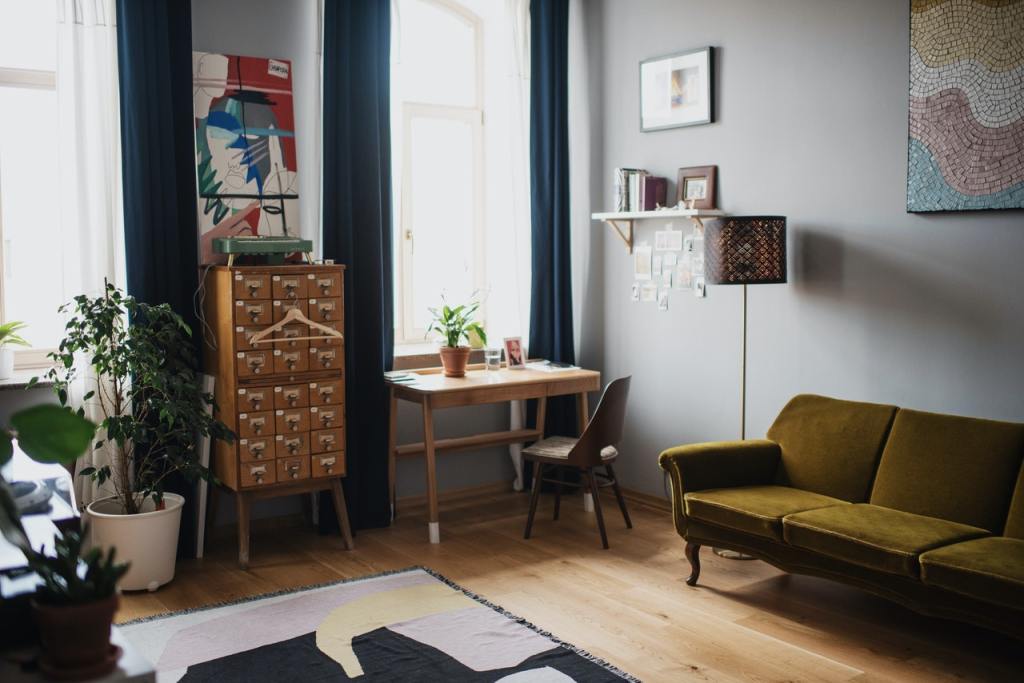 Which would you pick?
In this mid-century vs. contemporary showdown, contemporary is our winner. While we love pops of color, geometric shapes, and funky table legs seen in mid-century, we love clean lines and the overall simplicity of contemporary. Mid-century modern's use of multi-purpose pieces and more playful decorative pieces do have an allure, though. Maybe we would have to borrow a piece or two from mid-century in our mostly contemporary home.
No rule says you can't mix the two. There are enough overlaps that they would definitely blend well together. They both share main features, but we can't turn down a neutral color palette, and we love the metal and wood textures that are favored in contemporary. Whichever one you pick for your home, have fun with it and make it yours!
Editors' Recommendations