The modern farmhouse style continues to be one of the trendiest aesthetics around, and it's no surprise either. The style achieves a stunning balance between laidback comfort and sophisticated minimalism—when it's used correctly. Despite the style's popularity, there are still a lot of things people get wrong about it. So how do you make a modern farmhouse look? Keep reading to learn more about the trendy style and the dos and don'ts of incorporating it into your home.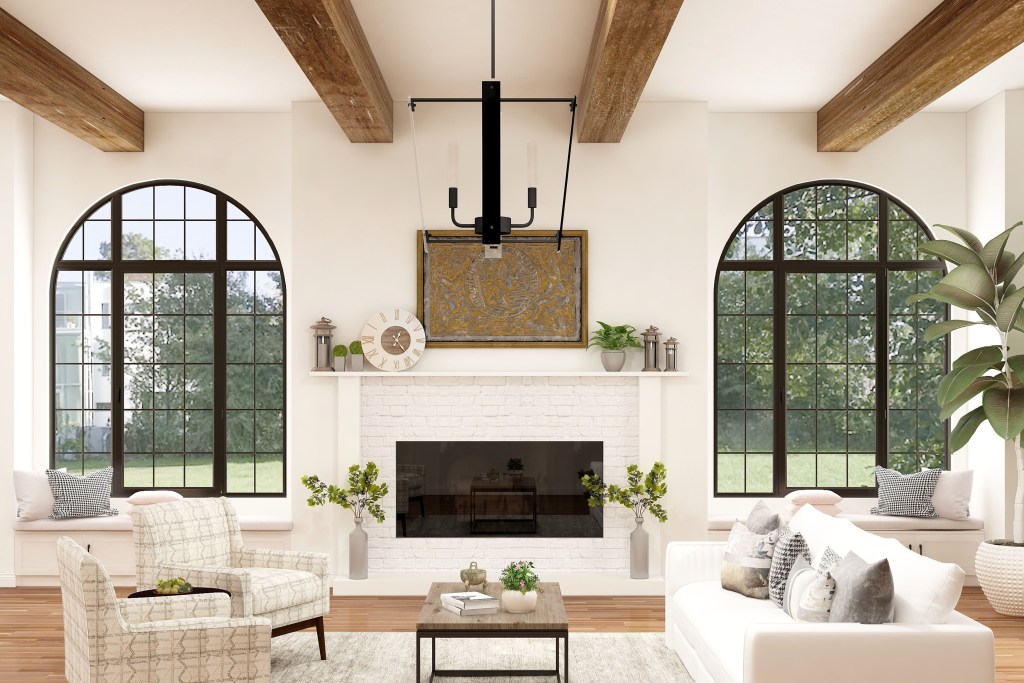 What is modern farmhouse interior?
What is farmhouse interior design? The aesthetic is a fusion of the rustic, laidback farmhouse style and minimalist modernism. At first glance, the two styles may seem at odds, but when they're combined in the right balance, the result can be casual and refined, homey and sophisticated. It's a fresh take on the warm and charming farmhouse aesthetic. The modern elements bring the cozy country style into the present day without sacrificing the spirit of home-centric, simple living.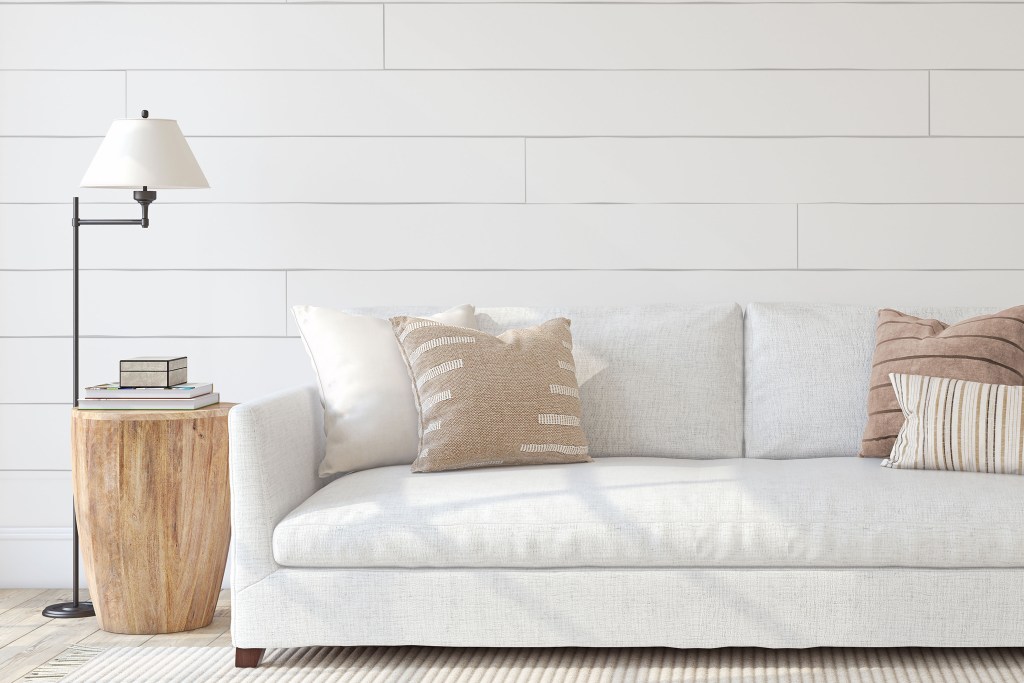 Modern farmhouse dos
Now that you understand the basics of modern farmhouse interior design, try to incorporate these ideas to implement the style expertly.
Do have fun with contrast
The modern farmhouse aesthetic is built on contrast. Don't be afraid to mix opposite colors and patterns in your home design. Play with contrasting colors, textures, and finishes. Combine light natural wood with dark metal accents, or decorate a minimalist modern coffee table with rustic vintage decor. In mixing old and new pieces and sophisticated and homey elements, you create the quintessential modern farmhouse look of laidback luxury.
Do choose natural materials
Organic materials are an essential feature of the farmhouse aesthetic. They give the style its rustic and down-to-earth vibe. When choosing pieces, opt for natural wood, stone, and metals like copper and iron. For linens, look for natural fabrics such as cotton and hemp. To add a modern touch of casual glamour, pair the natural elements with accents that have matte finishes.
Do combine vintage and modern pieces
As mentioned, modern farmhouse is an interior style of contrasts. Use an eclectic mix of old and new pieces for your home decor. Look for vintage items with country vibes and minimalist, modern accents. And remember to have fun with it! Decorating your home gives you the opportunity to showcase your personality, so look for items that really mean something to you.
Do embrace unique and imperfect features
Add rustic charm to your home with unique design features. Look for imperfect and one-of-a-kind pieces, such as weathered faucets, vintage lighting fixtures, reclaimed wood dining tables, and heirloom-style decor. When you juxtapose items like these with contemporary minimalist furnishings and colors, you can pull off the modern farmhouse look perfectly.
Don'ts of modern farmhouse design
When redesigning your home with the modern farmhouse style, be sure to avoid these common pitfalls.
Don't take the farmhouse aesthetic literally
One of the absolute worst things you can do is take the "farmhouse" part of the aesthetic literally. You'll end up with a house that looks like a themed attraction full of cliché country decor. Instead, think about the ambiance of an authentic farmhouse and the design elements you may find there. Here are a few examples of overused elements and what you should use instead:
Swap out multipurpose mason jars for glass or enameled metal jugs, bottles, and vases
Replace typographical signage with pastoral artwork or decorative pieces that offer a less literal interpretation of the message (e.g., instead of a sign that says "farm fresh eggs," decorate with a vintage wire egg basket)
Forgo barn doors for a more practical option made of reclaimed wood
Get rid of anything that looks like a prop and instead focus on purposeful and meaningful pieces of rustic and modern decor
Don't go wild with your color palette
For a modern farmhouse, it's best to stick with a soothing, neutral color palette. Stick with hues like bright whites and soft beiges to create the backdrop for your furnishings. Use natural textures and unique pieces to add visual interest to your room and contrast the minimalist color scheme.
Don't take the store-bought approach
Buying furniture and decor that's manufactured to fit the farmhouse aesthetic can often look cheesy and cheap. Focus on authentic pieces that add character and beauty to your home. Use lived-in furnishings that you already have and make them the focal point of the room. Shop for vintage pieces that have a story and have already stood the test of time.
Don't overdo it
It's incredibly easy to go overboard when redecorating your home in the modern farmhouse style. Use restraint when planning your decor to avoid an over-the-top and heavy-handed design. Before adding anything to your home, ask yourself what purpose it serves and how it will enhance the overall design. Frequently step back to assess and change up the room to ensure your interior looks how you want it to.
A modern farmhouse look can be challenging to pull off well. It's all too easy to overdo it and fall into the trap of inauthentic and kitschy design. Stick with an updated, neutral color palette, use natural materials, and embrace unique vintage pieces with character and longevity. And always be mindful of the elements you choose to use. With these simple design ideas, you can strike the perfect balance between the rustic farmhouse and refined modern styles.
Editors' Recommendations