Simple home remodeling projects shouldn't take weeks as a professional passes in and out of your home. Fortunately, there are many DIY remodel projects you can begin and complete in as little as a few hours. If you need a few ideas for easy home remodeling projects that won't eat up your time, we've got you covered.
Embellish your rooms with crown molding
In the past, crown molding was installed where the ceiling and wall intersect to hide blemishes or material differences. Now, crown molding is a decorative finish that instantly elevates a room and drives up the home's value. It's also a seemingly small detail that leaves a lasting impression on guests.
Most crown molding is either made of wood, plaster, or composite material. Composite materials like foam, vinyl, or PVC are the most DIY-friendly types because they're flexible, light, and insect-resistant. You'll need a few tools for this project, too, including a miter saw, caulk, paint, painting accessories, wood glue, a tape measure, and gloves. Perhaps the trickiest part about this project is getting the measurements right, but there are many helpful guides online, such as this HGTV how-to guide.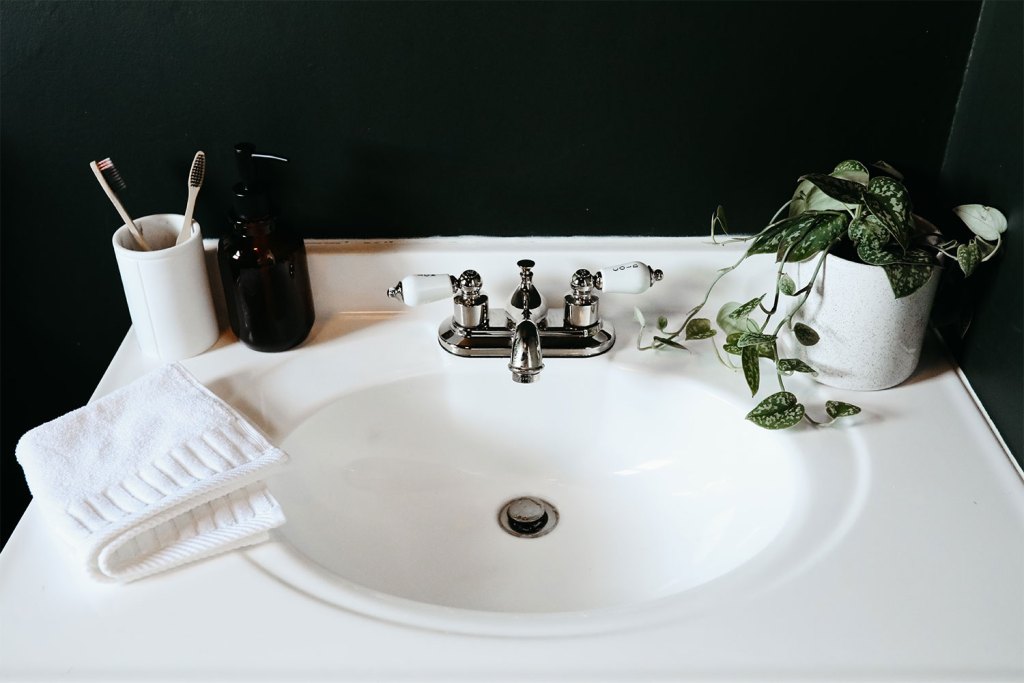 Install new sinks and faucets
Whether your sink or faucet is rusty, no longer functional, or simply needs a makeover, replacing it is no problem. This project might seem hefty for a non-professional, but upgrading your sinks and faucets is a straightforward process. You'll need a few essential tools to make this home remodeling project happen: A wrench set, handsaw, hammer, adjustable wrench, screwdriver, tube cutter, slip joint pliers, pipe wrench, sandpaper, P-trap, braided supply tubes, shut-off valves, and, of course, your new faucet and sink.
Your kitchen is a good place to start if you plan on replacing all the sinks and faucets in your home. Lowe's shows us how to do it.
Repaint your siding and exterior trims
Your exterior house paint may need a little revamping, and summer is a great time to complete a repainting project. Warm, but not extremely hot, summer days help paint dry between coats and layers to dry evenly. Classic color combinations like gray or other neutral siding colors with white trim will spruce up the exterior of your home. It's helpful to know that that glossy or semi-gloss paint is best, thanks to its durability and resistance to scratches, insects, and stains.
To avoid paint trips, cover light fixtures and door and window edges before proceeding. This project takes about three days with at least two people, depending on your home size. Note that you may need to consult with your homeowner association about exterior renovations, such as paint jobs. They may have a set of permitted colors you can choose from.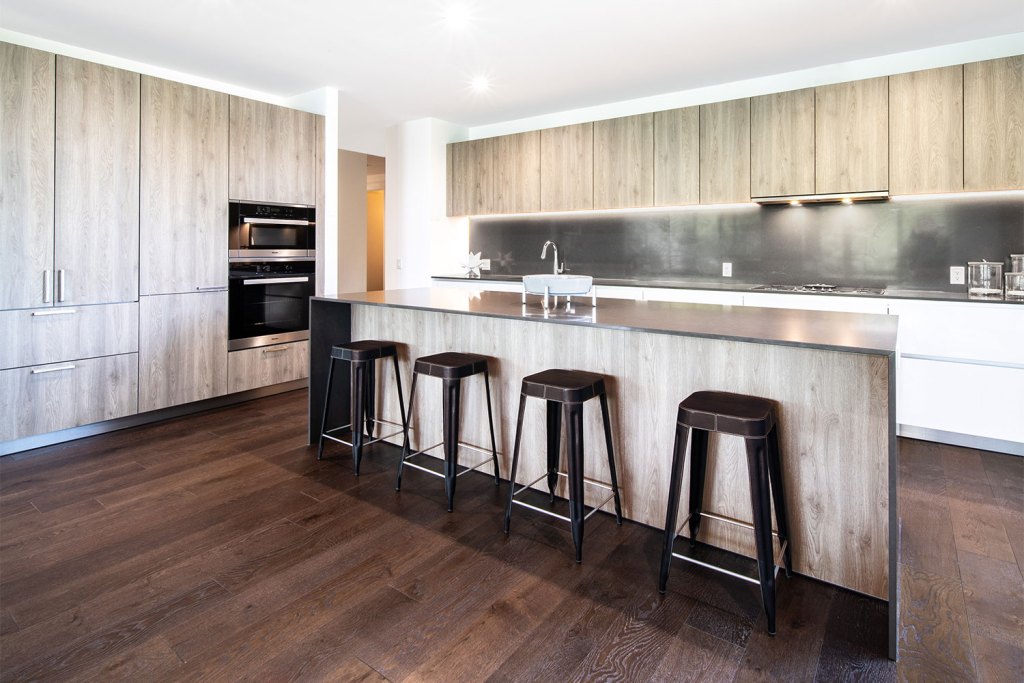 Replace your hardware
Cabinet and drawer handles and doorknobs can feel dated, especially in old buildings. Lucky for you, you can upgrade your hardware in as little as a few hours on a Saturday morning. Choose more modern hardware, such as straight bars instead of knobs in a metal that complements your materials. For instance, light-colored cabinets pair well with black or steel, while dark wood looks best with a warm metal like brass or bronze. Opt for black hardware if you may want to repaint your cabinets but haven't officially decided yet.
For this project, you'll need a screwdriver, wood putty, putty knife, hardware installation jig, pencil, drill, screws, and your hardware, says Better Homes & Gardens.
Upgrade your lights
Modern apartments feature stylish, practical pendants and light fixtures. Gone are opulent chandeliers with faux crystals. Now it's all about metal or glass pendants in geometric designs. Hanging bar lamps and glass lamps are common in kitchens because they add an element of intrigue that's reminiscent of a chic, upscale restaurant.
While pendant lights look best over a kitchen island, they also work well over a mini dining set, suggest Foter. Most ceiling boxes will hold your new pendant light, as these products are usually lightweight. Besides attaching the wires correctly to your new fixture, the bulk of this project consists of picking out which light best suits your home.
When you want to remodel your home but don't want to spend your whole summer nitpicking over measurements and various power tools, these five easy remodeling ideas are your best bets. Most people reserve home remodeling for professionals, but you can complete these DIY projects in days without calling a contractor. Recruit help from a friend or family member, and achieve your new remodeling without trouble.
Editors' Recommendations