Remodeling your home can seem like an intimidating task. It can seem expensive, complicated, and dangerous, leaving you feeling helpless to complete any kind of DIY remodeling on your own. Fortunately, with some home-remodeling ideas, you can get inspired to do your own renovations quickly, easily, and affordably. Complete these jobs on the weekend and keep costs below $2,000. These remodeling ideas will ensure that you can completely transform any room with ease. You will love how manageable and affordable these projects can be. They are much more than a paint job, but they are still doable for anyone of any skill level. All you need is to roll up your sleeves, get the right materials, and a stylish design to transform any room into a stunning space.
Add a beadboard ceiling or beam
White ceilings can get old. Painting them is one way to add a pop of color, but they still lack the texture and character. One easy and quick way to update ceilings in any room is by adding beadboard or a beam. Beadboard consists of rows of narrow, wooden planks. They are lined up along the ceiling and between each wood plank is an indentation that is known as a "bead." Beadboard gives your ceiling some much-needed texture while retaining the classic white color.
Bob Vila mentions that beadboard ceilings are a nice way to add a timeless style to any room. These 1800s-style wall coverings were put on the backburner during the 1920s when wallpaper became popular, but it never lost its glamour. It's still seem in homes today, but if you don't have it already in your home, Home Depot offers a step-by-step guide on how to install beadboard ceilings.
Beams, on the other hand, are another great way to update your ceilings. If you have tall or vaulted ceilings, a beam will be the perfect way to draw the eye upward. Beams are perfect for achieving a rustic look. It is important to look for faux beams. Faux beams are made to look like real beams, but they are lightweight, affordable, and easy to install. You will love the incredible look they will give your high ceilings in your home.
Update your room with crown molding
Crown molding can update a home instantly. It adds elegance, contrast, and a clean design to any space. Crown molding is easy to install and typically only requires some glue, nails, and a coat of paint to finish it off. This project can easily and quickly be completed in a weekend, especially if you have some extra hands to help out.
Remove a half wall
Some homes have a random half wall in their entryway, dining room, kitchen, or other space that is typically designed to cut off one room from another. It is common to want an open concept in homes these days, so removing a half wall can really help with that. Removing a half wall takes some sledgehammers, crow bars, and a little strength to get the wall down. After that, sealing up with drywall and finishing with some paint is all you need to complete this weekend project.
Redo your kitchen backsplash
If your kitchen has an old, ugly backsplash or no backsplash at all, adding a new one can really update the overall look. You can find a variety of affordable and stylish backsplashes these days that will surely create a modern look. This project is quick, easy, and affordable, making it the perfect weekend project for you and your family.
Upgrade lighting fixtures around the house
Lighting fixtures are what brings a space to life. The wrong lighting fixtures can make a space feel dull, outdated, and boring. The best way to change that is to replace them. You can add recessed lighting for a modern look or an elegant chandelier to update your dining room. Look into all of your lighting options and choose lighting fixtures with the 'wow' factor that you will love. Deco Lighting suggests using LED lighting fixtures for a higher quality, lower maintenance, and cost-efficient look.
Create a feature wall with tiling or wood paneling
If you have that one wall in your home that is just a blank space and you have no idea what to do with it, then making it a feature wall may be your best bet. Wood paneling or tiling is a great way to add some texture to any wall. You can choose a material that best suits your style and home design, making this project affordable, customizable, and easy to do.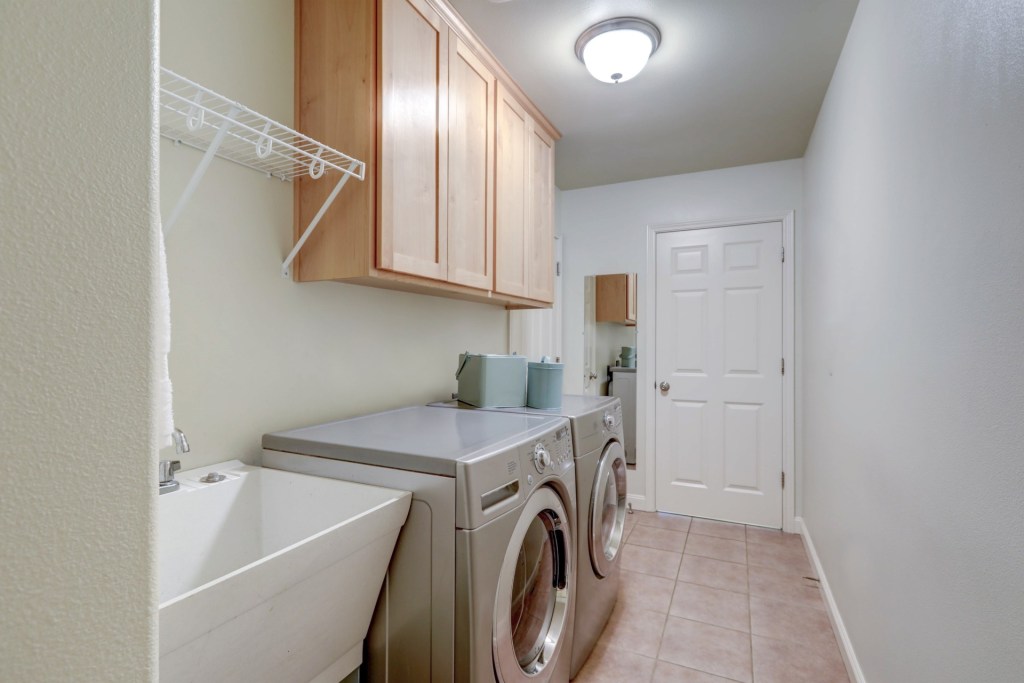 Transform a powder room or laundry room with tiles
Laminate flooring or ugly tiles is a sure way to downgrade a space. A powder room or laundry room is the perfect way to update and transform a small, manageable space in a weekend. Choose from a variety of peel-and-stick tiling to make your powder room or laundry room feel clean, updated, modern, and beautiful. You can usually place these tiles directly over the existing flooring, making this project fun, quick, and easy to accomplish.
There are so many great and innovative ideas that will completely transform any room in your home. These remodeling projects are not only manageable, they are also affordable and can be completed in a weekend.
Editors' Recommendations