Sliding barn doors are a trendy, do-it-yourself design upgrade that can really transform your home's aesthetic. The increased popularity of farmhouse-style homes has made sliding barn doors more common than ever.
Basically, a sliding barn door is a door you can install anywhere in the home, and it's usually a wood or metal door hung on a sliding track. Instead of opening and closing like a traditional door, it slides to the side and hangs neatly against the wall. People love them because they can easily revamp a space and add lots of character. Plus, installing sliding barn doors is pretty simple if you love to DIY. But before you delve into the trend made famous by Magnolia's Chip and Joanna Gaines, there are a few things you should take into consideration.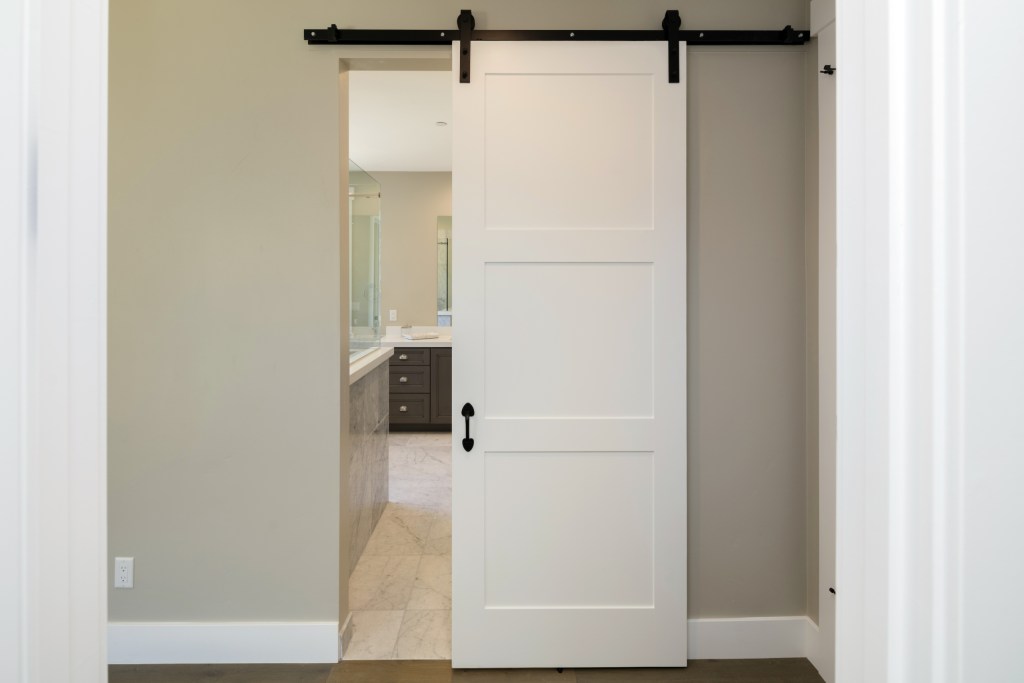 Trend vs. timeless
While sliding barn doors have been around forever, they definitely have achieved "trendy" status. And, like any trend, you should seriously consider your motivation before investing in sliding barn doors. There's a big difference between genuinely loving a look and liking it because it is the "cool" thing of the moment. Ask yourself questions like, "Am I still going to love these five years from now?" and "If I sell this house in a few years, is someone going to appreciate this?" If you can see long-term potential, then you're good to go.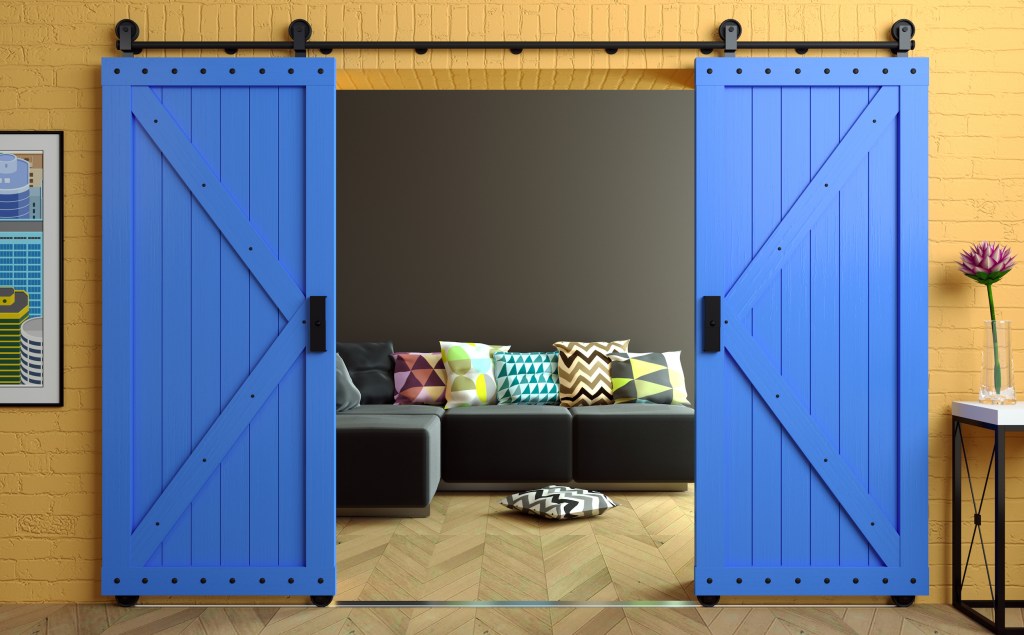 Pros and cons of installing sliding barn doors
There are admittedly lots of pros to installing a sliding barn door in your home. They're great in tighter spaces, such as hallways, and they're a relatively simple DIY project, so you won't have to hire out a contractor (unless you'd prefer not to do this project yourself). However, they do require enough extra wall space for them to roll along, and might potentially obscure any artwork you have on that wall.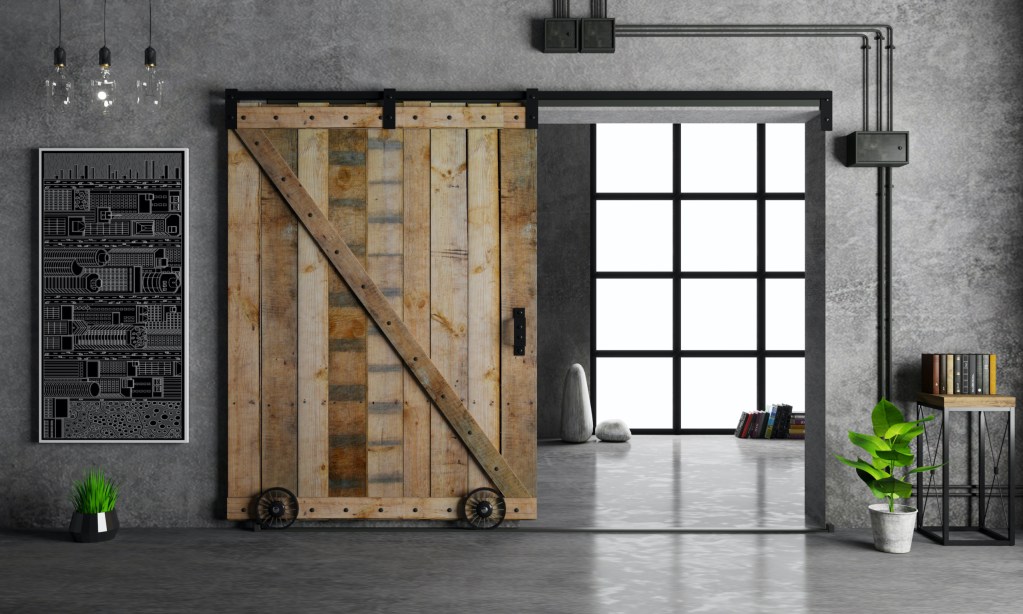 Questions to ponder beforehand
Before making changes to your home or undertaking such a project, there are some essential questions to ask yourself. These questions can help you decide whether sliding barn doors are the right choice for you.
Do sliding barn doors work in your home?
You should always take into consideration your home style before embarking on any home renovation project. Traditional barn doors can look great in a farmhouse style, coastal, or even traditional home. However, if you install them in a mid-century or modern home, they will look seriously out of place. There are also lots of different types of sliding barn doors that offer a different look. For example, a more minimalist home might benefit from metal French-style sliding barn doors, while a modern home would be better suited with a more streamlined design.
Will you have enough privacy?
Before you consider installing DIY barn doors, Cynthia Peller Hum, an associate at Hirsch Bedner Associates, the global leader in hospitality interior design, reveals two major details to keep in mind: sound and privacy.
Unlike a traditional door, sliding barn doors don't block out the majority of sound. "Don't forget you will hear more sound through a sliding barn door than a traditional swing door, since the edge isn't sealed as tight," Hum points out.
As far as privacy goes, you won't be able to lock a sliding barn door in place as easily, which could be annoying if you are trying to keep your family or roommates out. If you are installing the barn door in the entryway to a bathroom or bedroom, consider hook and eye closures or a latch with a strike plate.
Is your door header proportionate?
Before tackling this DIY sliding door project, you need to keep in mind that a proportionate header is key, suggests Hum. A header is a solid piece of wood that anchors your barn door, helping to distribute the weight of the door and adding stability. It also adds aesthetic value.
"When detailing the opening, a proportionate header is key for decorative hardware," Hum notes. "I find a simple block-finished edge without extra decorative trim is easiest to achieve, and it creates a clean, modern-cased opening for the barn door to be the main accent."
Barn doors can weigh up to 200 pounds (or more), so headers are also important for sturdiness. Mount the header to wall studs (and make sure there are wall studs at every interval on your track).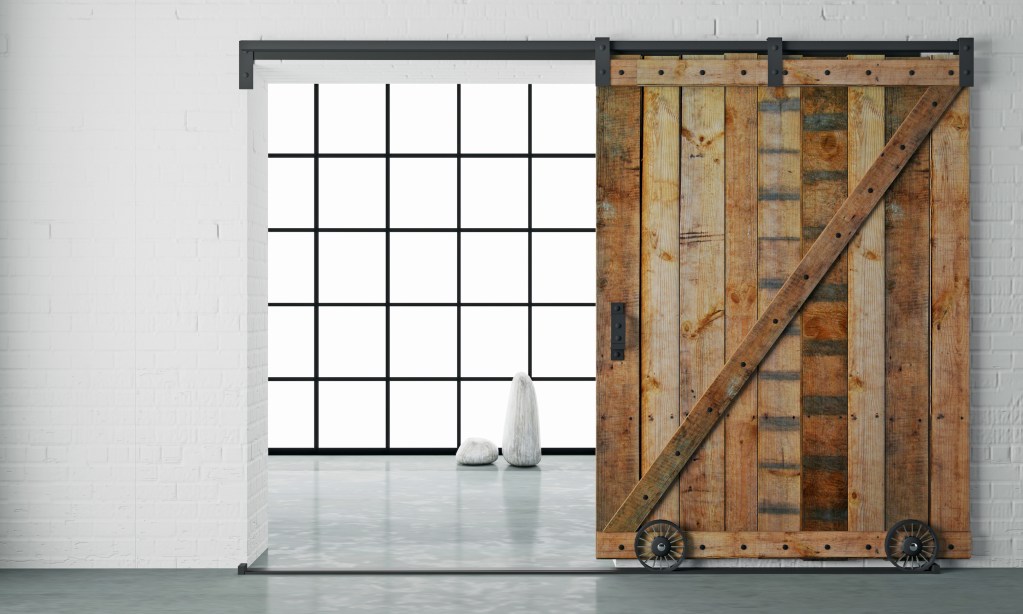 Is your hardware coordinated?
Coordinating hardware on a barn door has less to do with aesthetics and more to do with function.
"Remember, the hardware and door must extend past the opening, so you have to make sure you have the space and be sure to position the hardware so the door will slide past the wall base," Hum explains. "The door needs to be wider than the opening and the hardware on the outer edge." She adds that it's especially important to coordinate the hardware and pulls, "for example, so the decorative pull doesn't hit the frame." She also recommends adding a stop on the track so fingers don't get crushed.
Sliding barn doors can add an infusion of style to your home. Just remember, if you do decide to install one, planning is key. And if you decide sliding barn doors aren't for you, there are plenty of other ways you can achieve a farmhouse look, whether you're renovating a bedroom, living room, or the entire house.
Editors' Recommendations