Home remodeling projects are exciting opportunities to spice up your space and add features that will make your life easier. Home repairs can be quite stressful, especially when they come about unexpectedly. For instance, though it's not needed very often, replacing your roof is one of the most expensive home repairs to make. Whether you are acting proactively or are in dire need of a replacement, you can complete this project with far less stress than you anticipated. We talked to the experts and found out everything you need to know about replacing those shingles.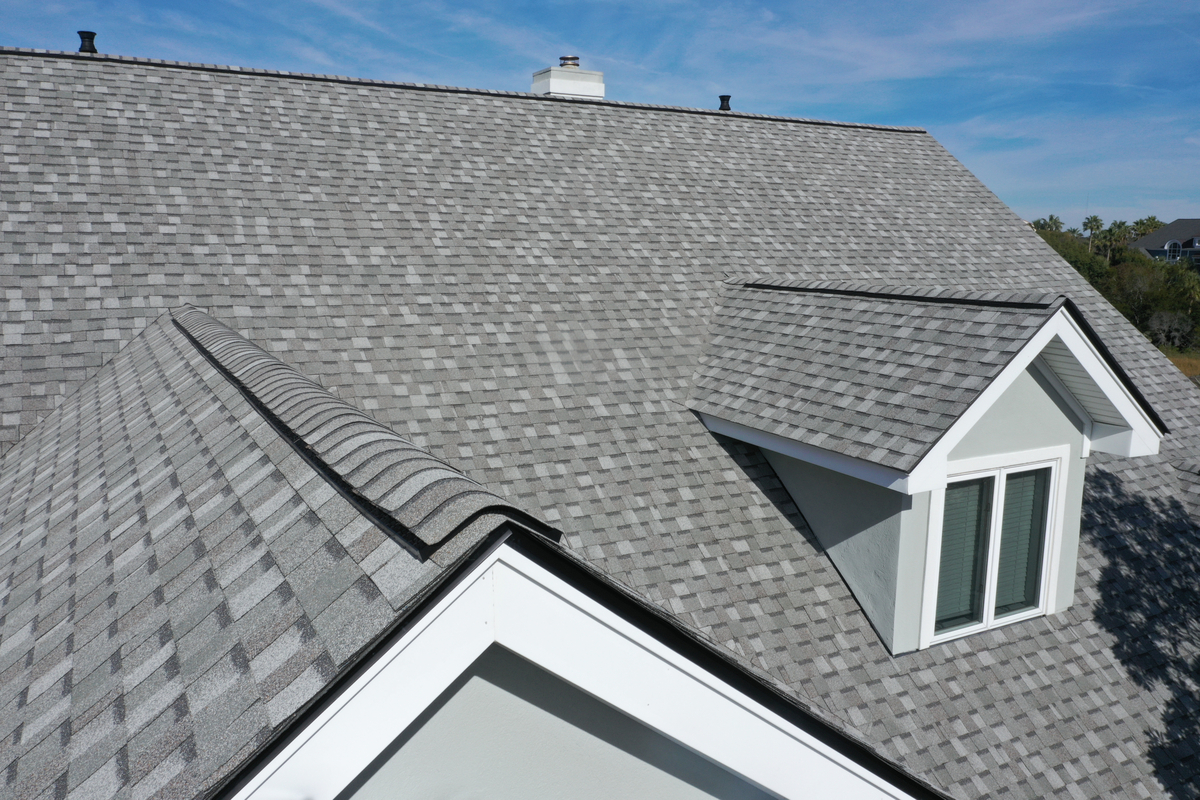 Preparing for roof replacement
Start planning your roof replacement before it's needed
A roof will last somewhere between 20 and 30 years, but problems can arise long before this best-by date.
"Water leaking into a home is perhaps the most insidious problem a homeowner may face," said Jack Pinard, COO of residential real estate redevelopment company Summit RE Group LLC. He recommends that you base the decision to replace your roof on how old it is instead of how damaged.
"If a roof is not currently leaking but is over 20 years old, it may be wise for the homeowner to begin planning for a replacement," he said.
Signs it's time to replace your roof
Aside from obvious leaks, there are some other signs that your roof is nearing the end of its life. Andrew Tsakalakis, Manager at AGR Roofing and Construction, says you should inspect gutters when you're cleaning them and look for granules or wood pieces in them, depending on your roofing material.
He also recommends that "after hail or a severe windstorm, you should get your roof inspected if you suspect any damage."
Budgeting for a roof replacement
Knowing how to budget for a new roof requires knowing what you'll be responsible for paying.
"Most roofing jobs are covered by insurance," Tsakalakis said, regarding roof repairs and replacements that occur due to an act of nature or an unforeseen accident. "You're only on the hook for the deductible." He explained that while your deductible might range between $1,000 and $10,000, "a lot of roofing companies offer financing for the deductible."
General wear and tear and roofs that have exceeded their lifespan typically won't be covered under insurance.
Mark Zehnal, Director of FORTIFIED Roof, said homeowners should ask contractors to include estimated "additional costs" in any quotes to avoid surprises. He explained that these costs include charges for replacing rotted wood or other added labor. "Ask for these to be broken down specifically," he advised.
Check with your HOA and insurance
Before a roof replacement, Tsakalakis recommends that homeowners review the regulations of their homeowners association. "They can make you replace a brand new roof if it doesn't comply," he warned. The last thing you want is to pour even more money into your new roof due to a violation of HOA restrictions.
He also recommends checking with your homeowner's insurance to see if there are materials that will garner a future discount on your premiums. For example, he noted that some insurance companies offer as much as 20% off premiums for class-four shingles.
Prepare for a day of disruption
While a roof replacement doesn't take very long to complete — no longer than a day in most cases — the bustle and noise can disrupt your life for that day, particularly if you have anxious pets.
"I really recommend planning to spend the day out of the house," Tsakalakis said. "And getting doggy daycare for pups that might get upset about the noise."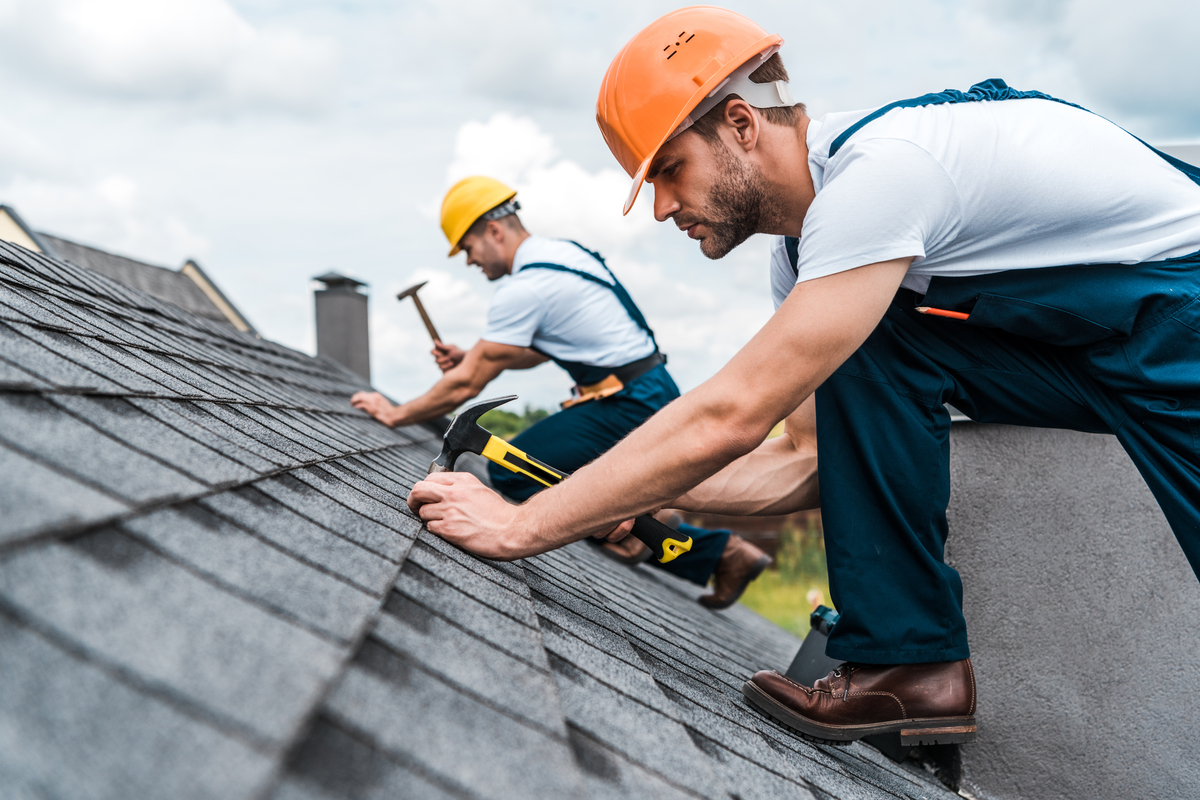 How to pick a roofing contractor
Make sure your contractor is certified
Picking a contractor that's certified to install your specific material means the job will be done well and you'll be protected in the long run. Pinard warned, "Many roofing material manufacturers will only warranty their products in full if they have been properly installed."
Zehnal suggested taking it a step further and going to the manufacturer directly to confirm that your contractor is certified to install that particular product.
Pick a contractor that's based near you
Tsakalakis said it's important to "use someone who has an office in your city." Hiring a local contractor means any hiccups that come up later with your new roof will be resolved more easily.
"You want a roofing contractor you can be sure will still be around should a problem with your roof arise sometime down the road," Pinard agreed.
Get inspections from multiple contractors
Getting multiple quotes from a variety of contractors requires that those companies inspect your existing roof. However, since inspections are typically free, it's a good idea to call upon a variety of contractors and get a good number of quotes before committing to one.
Pick the right roofing materials
Choose materials based on weather
Your new roof will add curb appeal, but for how long? Pinard said, "The homeowner needs to consider the weather environment their home is in."
If you live in a region with harsh winters, for example, the wrong material could wear or fade faster.
Weigh out cost and longevity
While some roofing materials, like metal, are more expensive than others, it's important to understand their benefits and how they might save you money in the long run. Zehnal explained that while materials range in cost, "there is also a wide range in the life expectancy."
Pinard noted that metal roofs are becoming more and more affordable as the years go by, and "in addition to superior protection and longevity, typically do not stain or dull with age."
A roof replacement is a big deal. It's expensive, it can be stressful, and it's simply crucial that the job is done right. While it's an unavoidable project when your roof is in its second decade of life, replacing your roof will be a much smoother process when you take the preparation advice of the industry's experts.
Editors' Recommendations