The days of bland, poorly styled bathrooms are ending as trends in interior design shift. As you begin planning your bathroom design, you'll need to consider which details will enable you to create a striking look that makes a statement and adds comfort to your home. We spoke to the experts to learn how to tackle a successful bathroom remodel and which details are a must in every bathroom design. Here are some of the best bathroom remodel ideas that could help you transform your space into a relaxing and welcoming environment.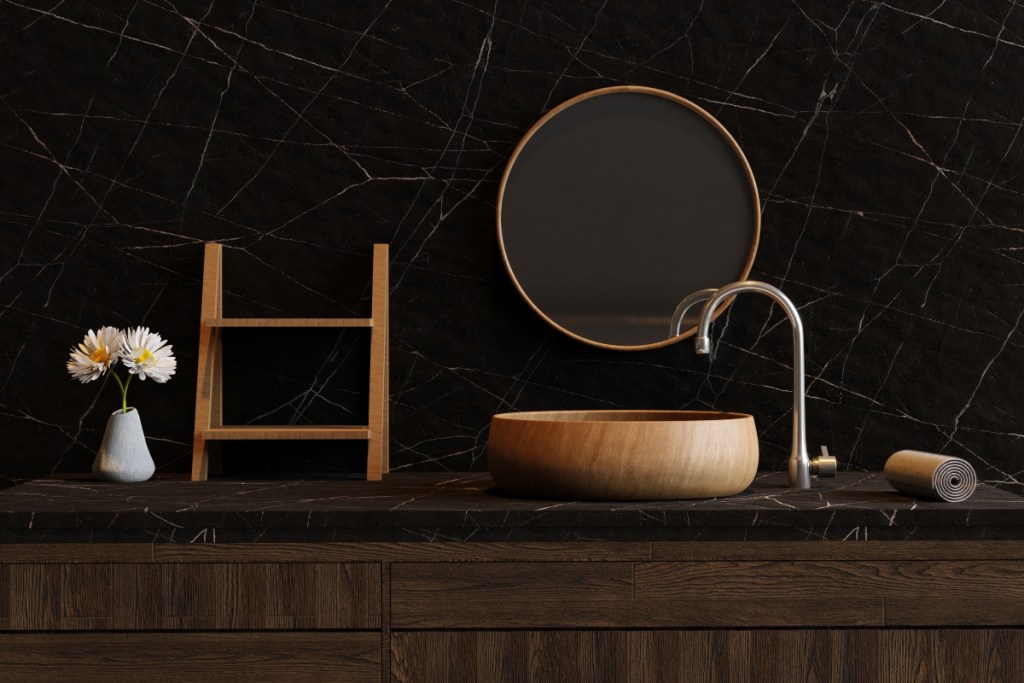 Make a statement
Eugene Colberg, principal of Colberg Architecture, gave us some insight into which incredible bathroom remodel designs are trending today. One of his first suggestions was to focus on creating a statement. He said, "Treat the bathroom, especially if it's accessible to guests, as a statement piece." By this, he means that it's important to create a memorable space with bold and exciting details. Choose palettes, materials, and fixtures that exude luxury and spark conversation.
Making a statement in your bathroom can help create a space that feels warm, inviting, and opulent. Try using a bold wall color or opting for sophisticated metal fixtures. A stone sink or countertop could be an inspiring feature in the space. Or add a statement light fixture or mirror for an exciting focal point in the space.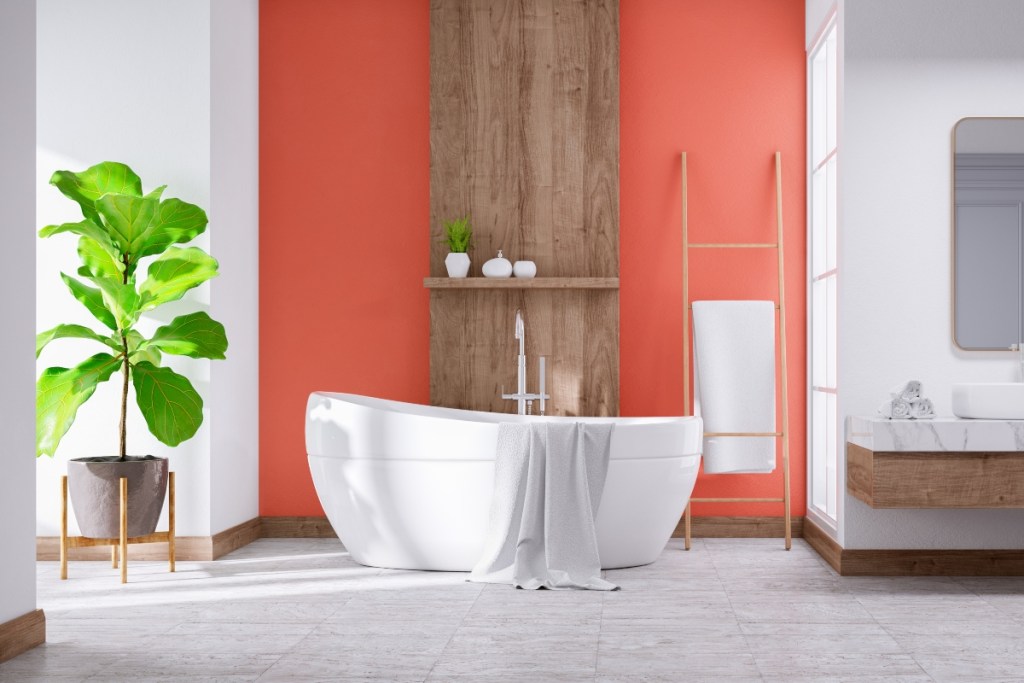 Go bold if you can
Today's interior designs are trending toward bold, bright color palettes. Using jewel tones, rich and vibrant hues, or fun and complex color palettes creates an intentional and curated feel to your space. The bold colors can help the room feel more vibrant and original while also adding a sense of coziness.
In the past few decades, white and cream shades dominated bathroom designs. However, these days, homeowners are searching for a way to branch out and create a space that feels more personal and exciting. Retro styles and color palettes are making a comeback. If you're eager to try something new, we recommend going bold with a bright retro orange or a deep emerald green as the base of your color palette. Alternatively, a vintage 1940s pastel blue or pink could be a fun way to create a soothing and nostalgic space.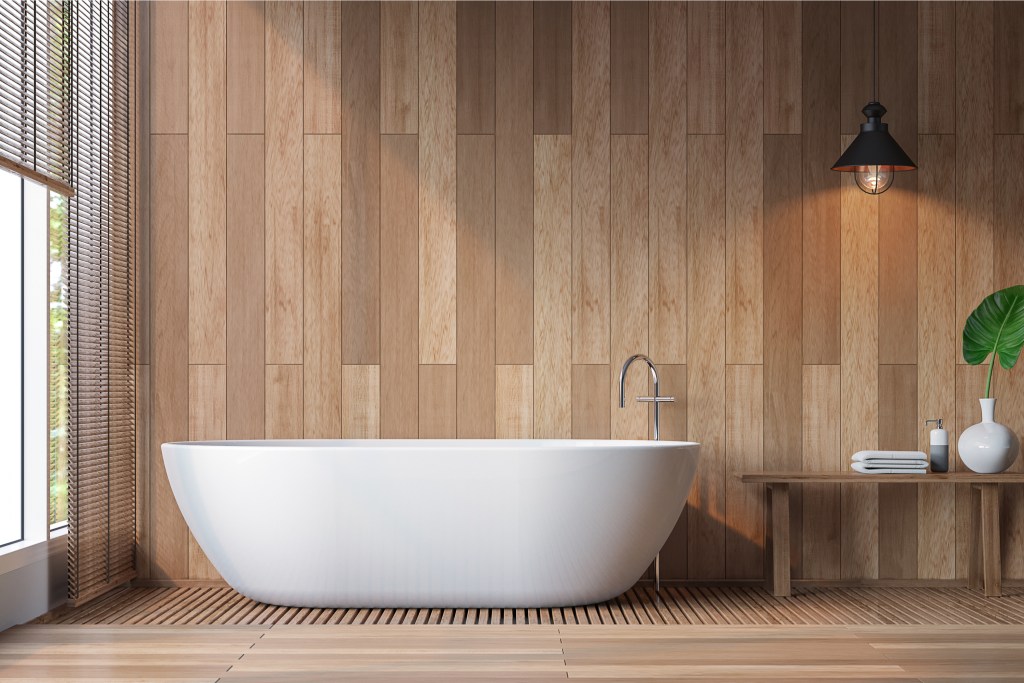 Opt for muted and relaxing tones
Of course, for many homeowners, muted and relaxing tones are a must-have for their bathroom design. Colberg said, "For a bathroom that is private, like a primary bathroom, we see it as more of a muted and relaxing space." He urges homeowners to use private bathrooms as a place for deep relaxation. We recommend that those interested in this aesthetic focus on neutral, warm color palettes and soft fixtures that create an air of tranquility in the space.
Use gentle, warm lighting that feels soft and elegant. Opt for wood tones, plush rugs, and a neutral color palette for added warmth and comfort. We also recommend using a splash of color to create a bolder accent that adds interest to the space.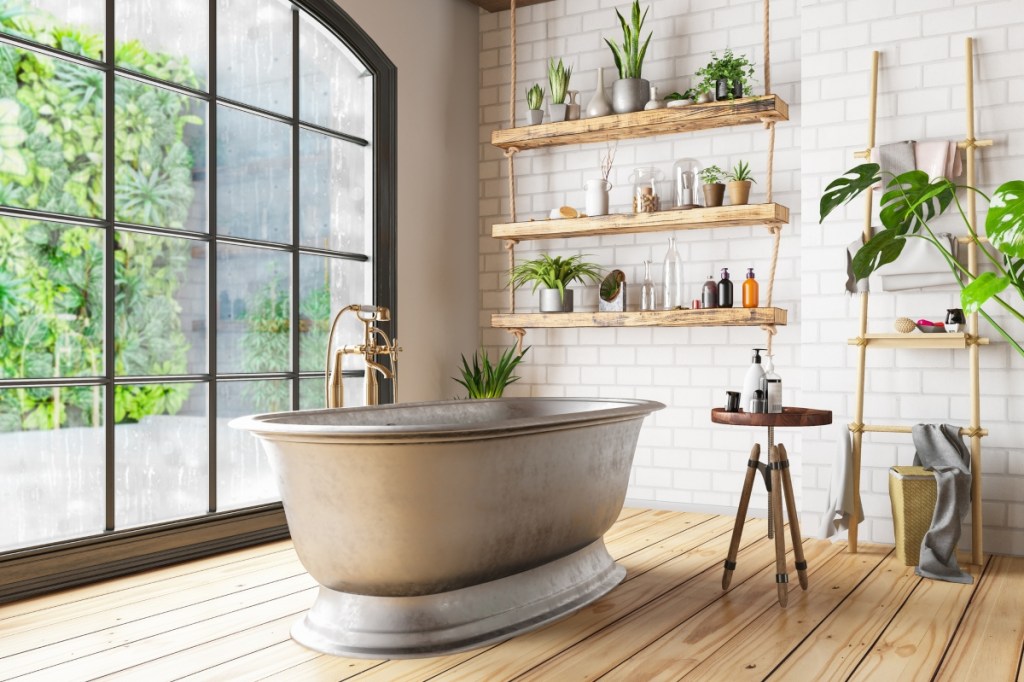 Focus on wellness and serenity
"The idea of wellness is something that has been popular for several years," Colberg said about bathroom design. It's not uncommon to find bathroom designs that are specifically meant to create a serene and tranquil environment. First, make the space bigger if your remodel plans can accommodate that.
Lush plants, simple decor, and rounded shapes are some other ways designers are implementing a sense of wellness into bathrooms. Large tubs, grand showers, and deep sinks can also yield a luxurious feel.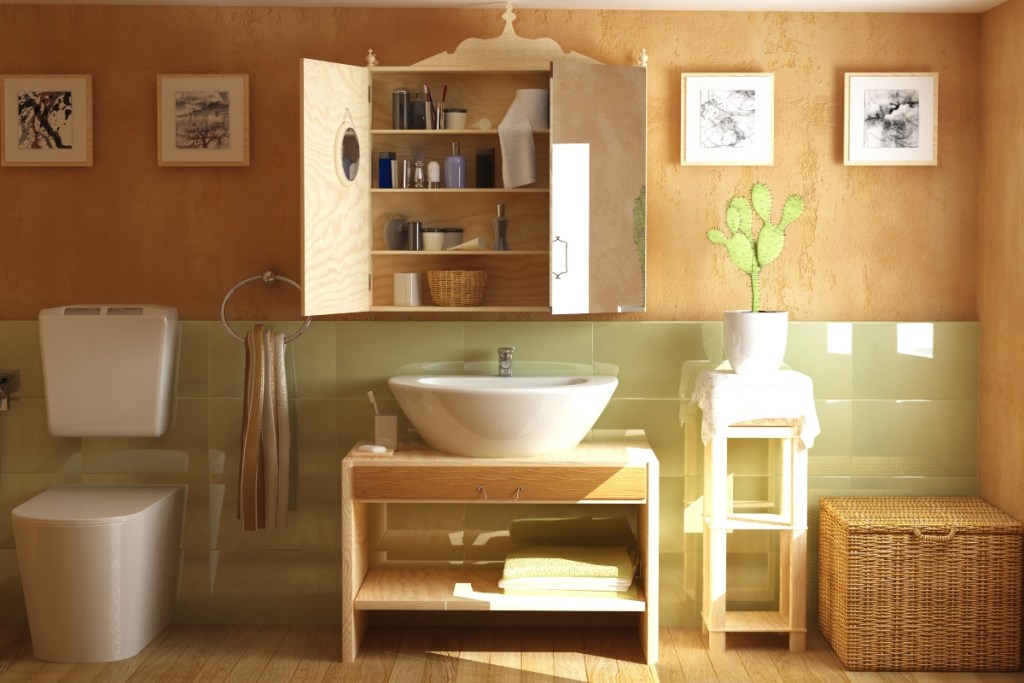 Incorporate natural light
One of the most important aspects of a bathroom remodel is to incorporate natural lighting wherever possible. Colberg urged homeowners to seek out natural light as an aspect of their design, "whether through a skylight or a window." In a more extensive remodel, introducing a larger window or skylight to the bathroom can help invite in more sunlight to help the room appear more expansive and welcoming. Natural light also aids in creating a bright and airy feel that remains a popular choice for bathroom design.
If you're aiming for a stunning bathroom remodel, you'll want to consider what sorts of fixtures, layout, textures, lighting, and color will appeal to your personal style while also creating a relaxing and inspiring space. Try to make a statement with unique colors, fixtures, or decor. Don't be afraid to experiment with bold colors and include some natural elements and lighting to create a rich and welcoming space.
Editors' Recommendations