The farmhouse look has been in style for home decor for quite some time now, but one of the best things about home decor is that it can evolve. If you're looking to bring your farmhouse living room into the new year with some fresh new touches, look no further. Farmhouse decor for the new year will be less cold neutral colors and more warm neutrals and will also feature more pops of color and personality. Keep reading to find out more about how to bring your living room into the new year.
Pottery and rustic planters
One farmhouse design trend moving in for 2023 is pottery that feels weathered or has a handmade look. Anything that looks like you found it in an old barn will do (you can probably find great pieces at yard sales or flea markets). Mason jars have definitely outstayed their welcome in the farmhouse decor world, so consider replacing any mason jars that you currently have with terrain pots to update your current farmhouse living room. Also, filling a few pots with indoor plants will help bring some life and pops of color to the room.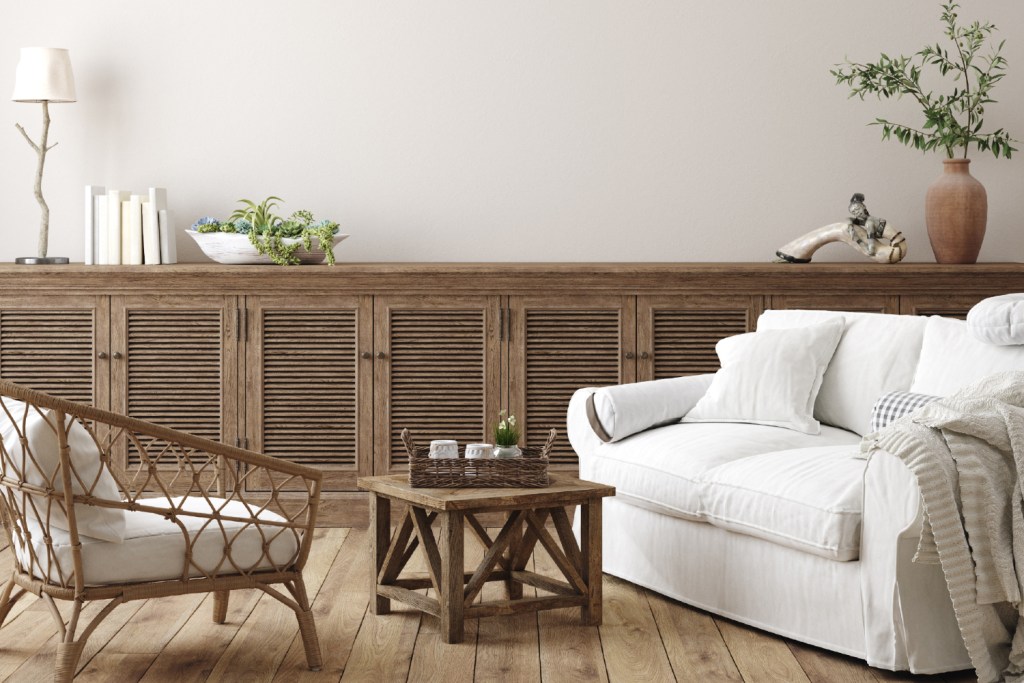 Authentic furniture
Farmhouse furniture is moving toward authentic items and away from faux distressed pieces. Buying cheap furniture that already looks worn is out, and flea market furniture that has lived a few lives is in. This means shopping at antique stores and secondhand shops is totally the way to go. But remember, adding modern pieces and putting a personalized spin on the room is vital, so don't overdo the vintage furniture.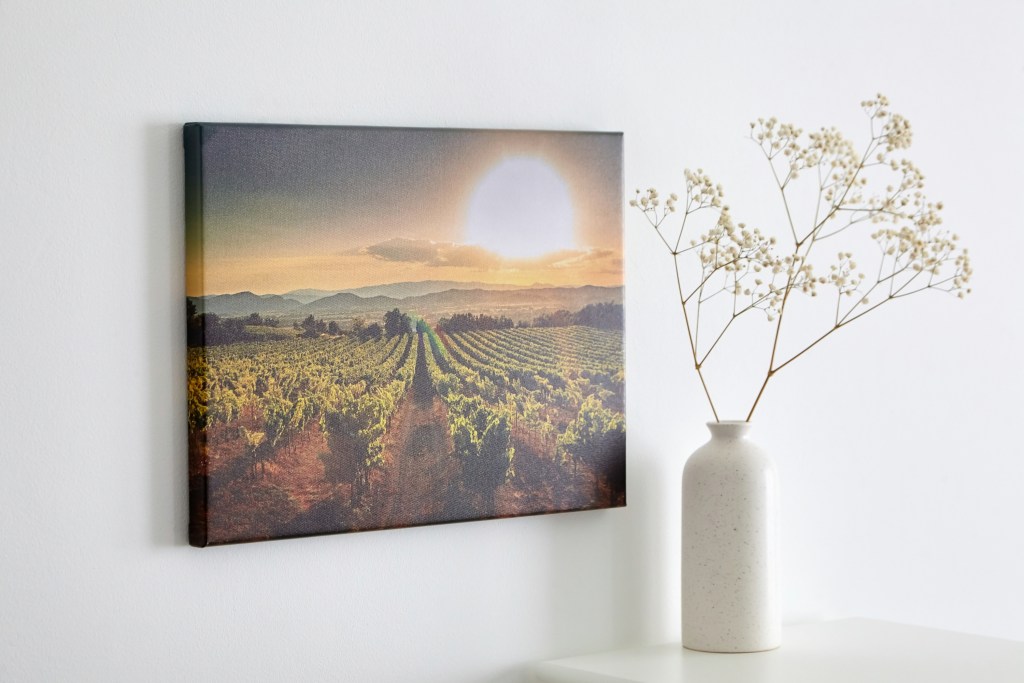 Landscape prints
Bringing your farmhouse style into the new year will mean getting rid of your typography signs — yes, that means no more Gather or Live, Laugh, Love signs in the living room. But don't worry, you can replace those signs with landscape prints or paintings to freshen up your design. Landscape prints are popular in home decor overall, not just in the farmhouse world, so you shouldn't have a hard time finding a few that you love. Vintage or antique landscape pieces will complement what you already own if you currently decorate with farmhouse style, but they can be pricey. Look for deals at garage sales or secondhand shops or buy a few prints online.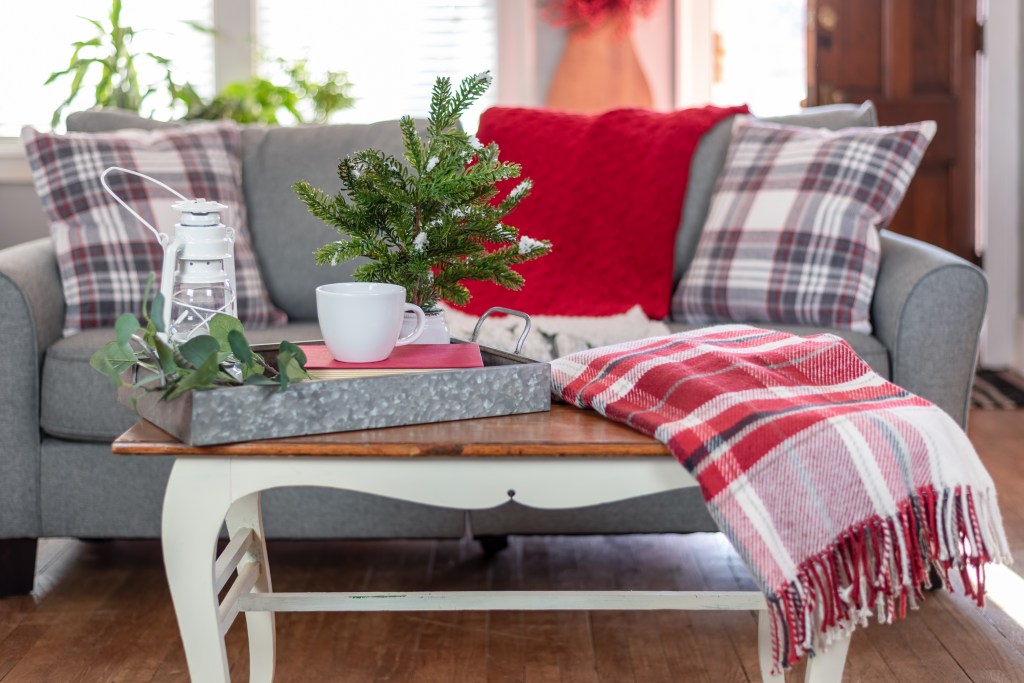 Mixed and matched plaids
Buffalo check is on its way out, but that doesn't mean you have to get rid of plaids altogether. Mixing plaids and checked prints of different colors and scales is on trend for the farmhouse look in 2023. Mix throw pillows and blankets with varying plaid prints to achieve this look. In general, mixing patterns is more OK than ever when it comes to home decor, so don't be afraid to try some new or different patterns.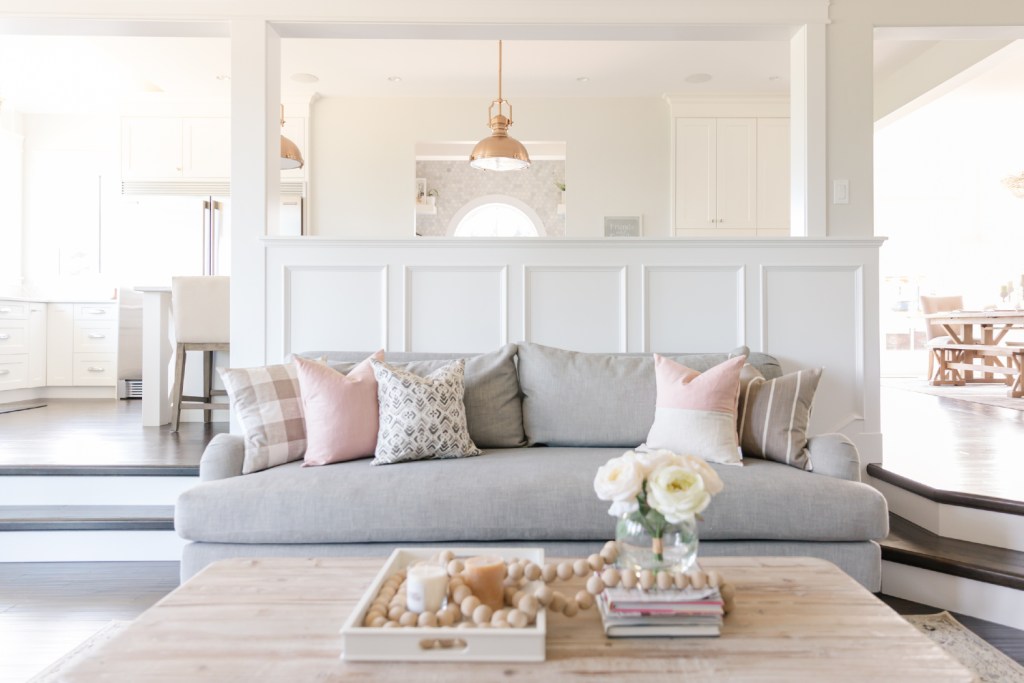 Warm earth tones
While the farmhouse style has typically been filled with cool neutral colors, grays and whites are on their way out. The trend for the new year is warmer earth tones like taupe and beige and natural colors like wood tones. Darker stained wood doors and warm oak floors are the way to go if you're considering refinishing a few items in your living room. Also, barn board and distressed woods are out and are being replaced by lighter, stripped woods that often have a lime or whitewashed look. Even earth-toned furniture is replacing the typical white or gray couch. If you don't want to switch out your furniture, don't worry; you can add an earth-toned ottoman or stool to bring the room on-trend.
Concluding thoughts
Farmhouse decor has been around for some years now, so it's only natural that it would begin to evolve. With the new year right around the corner, many people will start thinking about refreshing some of their home decor. If your living room is currently decorated in a farmhouse style, there is no need to panic; you can keep most of your current style and just refresh it a bit.
By taking down those signs and adding a few landscape art pieces or replacing that faux distressed furniture with an authentic vintage sofa, you can change up the whole room without a complete remodel. Even a few new plaid throw pillows or antique planters will help bring your living room into the new year with a fresh new look. And don't forget to add a bit of color or personality when shopping for new pieces.
Editors' Recommendations