Remodeling is never an easy process, especially if that room happens to be the bathroom. There are a lot of things to consider — fixtures, vanities, showers, tile, paint, countertops — the list can feel overwhelming. But, if you have a good idea on timing, cost, and an overall design, it doesn't have to be.
Of course, if this small bathroom happens to be the only bathroom you have, that changes things. If that's the case, getting a contractor who can commit to a timeline of completion is critical. A bathroom is one of those rooms you really can't do without, so if it is your only space, crashing with a family member or friend for a few days may be a good option.
Start your bathroom remodeling project by jotting down the budget. This is a good first step. Write down a complete list of the work that needs to get done and the material/items you want to use. There are cost calculators online that can help get you started. Doing your homework online to get an idea of the types of materials you want to use (high-end versus budget-friendly) is critical.
One question that may help is who will be using the space? If the answer is young kids, kids coming home from college, or an occasional house guest, you can get away with low-to-mid grade materials. But if it's the master bathroom or another bathroom that family members use daily, you need to invest in quality materials that will stand up to lots of use.
Homeowners sometimes mistakenly think a small bathroom remodel will be a lot less expensive than a larger space, but it turns out the costs aren't that far apart. A smaller bathroom remodel usually comes in around 75% of the total cost of a larger one. A small bathroom still has a lot of the same elements as a large bathroom (vanity, flooring, lighting, etc.) and if you're not doing the work yourself, it still requires the use of a professional.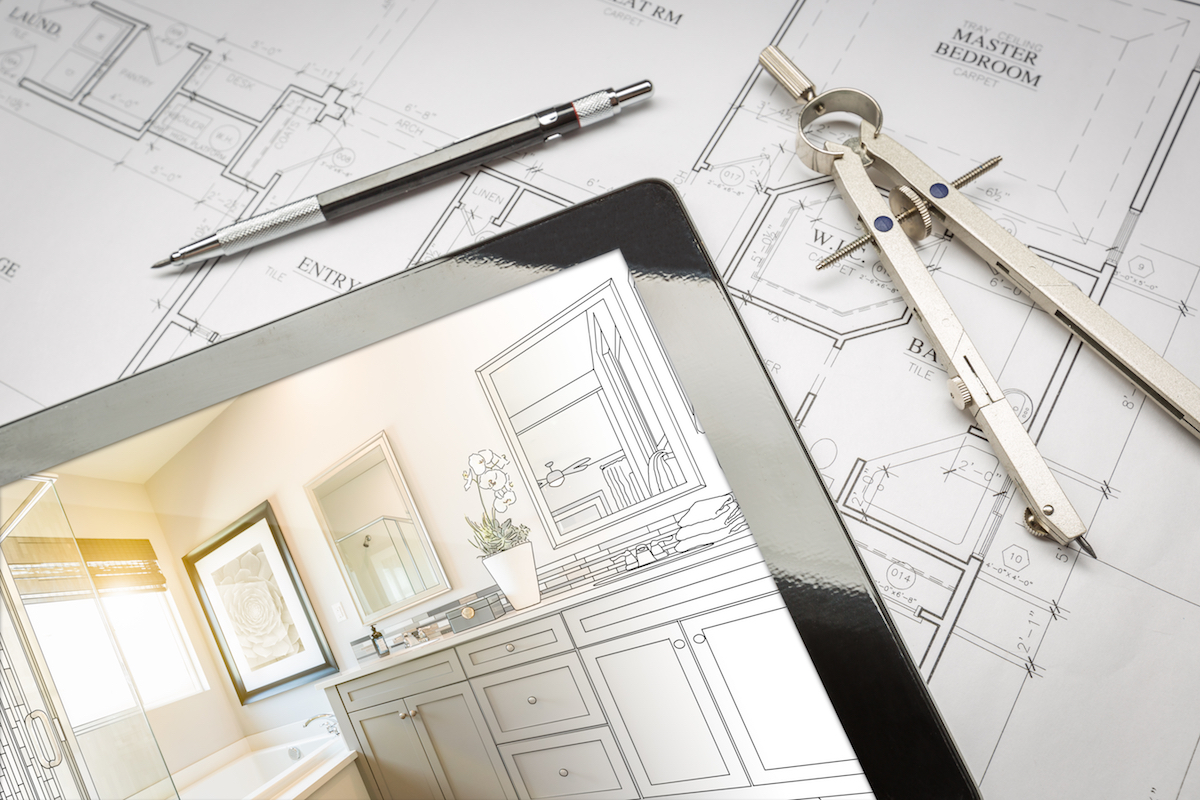 Next, it's time for the design and planning. Even with a small space, there are a myriad of considerations and each has its own set of designs and planning involved. Demolition, windows, electrical, insulation, tiling, plumbing, drywall, painting, flooring — the list can get long. The more planning you can do in advance, the better off you will be.
Spend some time researching contractors. Ask friends, family, and neighbors for recommendations on professionals they've used in the past who they feel were trustworthy, responsive, and did great work. Get multiple bids to ensure you aren't overpaying, and use their expertise to help you see the bigger picture.
Researching materials, especially for a small space, can also take time — but it's a crucial step. Small spaces do better, for instance, with a lighter paint color to keep the room light and open. Using smaller 4×4 tiles instead of 24×12 is also wise. Another trick to make a small bathroom feel larger is to use a floor-to-ceiling mirror or print so your eyes are drawn to the entire space.
Opt for a glass shower door or no door so the room flows and doesn't appear broken up. If you are installing a shower unit, there are corner options that can give you more room in the actual bathroom for a vanity, toilet, and changing space. If you don't have a window now or the window is small, consider opening it up to bring in more natural light.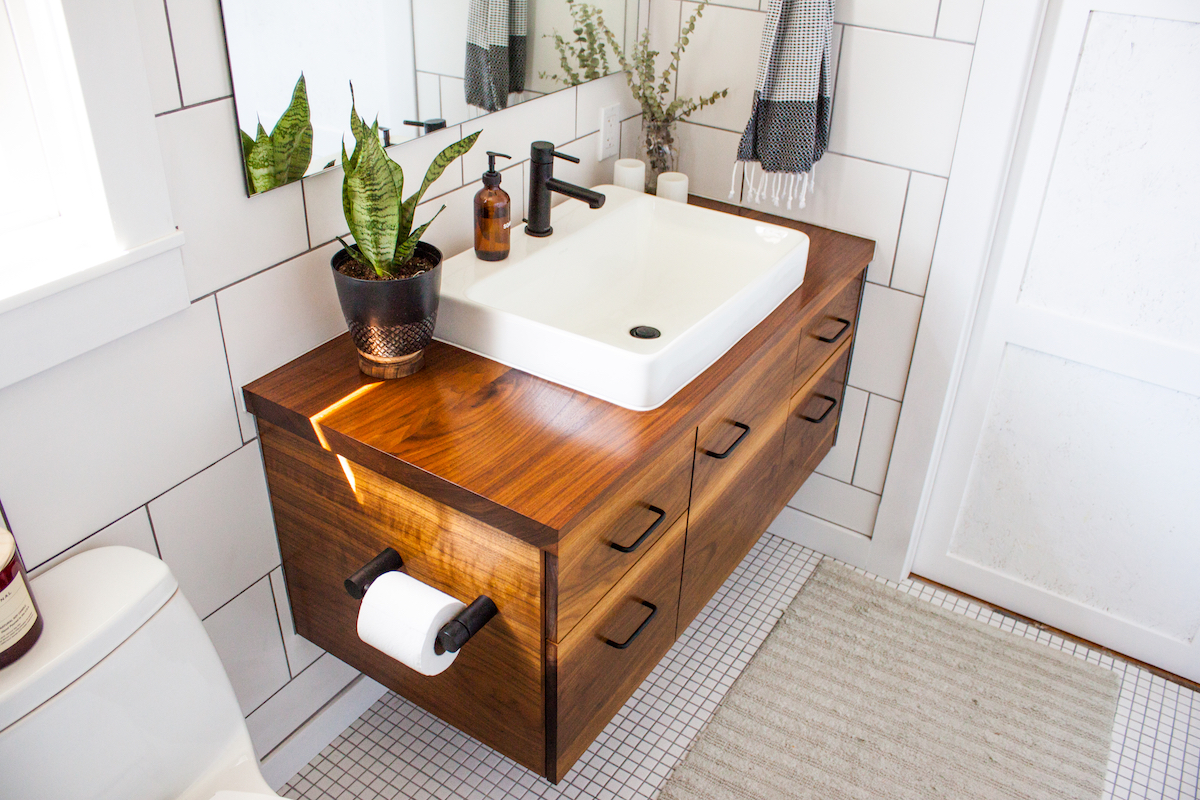 If storage is an issue, look at over-the-toilet ladders, medicine cabinets, and vanities with shelving underneath to keep towels, toiletries, and other items you use every day. Take out anything you don't use every day and find a new home for it — be it in another bathroom, in a hallway cabinet, in a storage bin under your bed, or anywhere else you can easily access things you need. Getting items organized ahead of a major remodel will help when the project is complete and you know you have a home for everything.
Finally, have a plan for what, where, and who will need to change their routine as a result of the bathroom remodel. It may seem like it's something you can figure out on the fly but, trust us, it's much less stressful to have a plan ahead of time so you aren't scrambling at the last minute.
In addition, check out our guide on how to choose the right bathroom chandelier, it may help you make some creative choices.
Editors' Recommendations