Home design is a large and vast area of design. It incorporates art, functionality, and comfort to create beautiful living spaces that are also practical. When it comes to designing your home, it can feel overwhelming. There are so many colors, shapes, and finishes. There are so many styles and designs, too. The great thing about home design, though, is that there are trends. And it means that many people love the same idea. Modern-farmhouse design is the current style trending all over the place. People love its comfort, functionality, and warmth while also staying true to modern design. Check out five simple rules you can use to bring modern-farmhouse design to your home.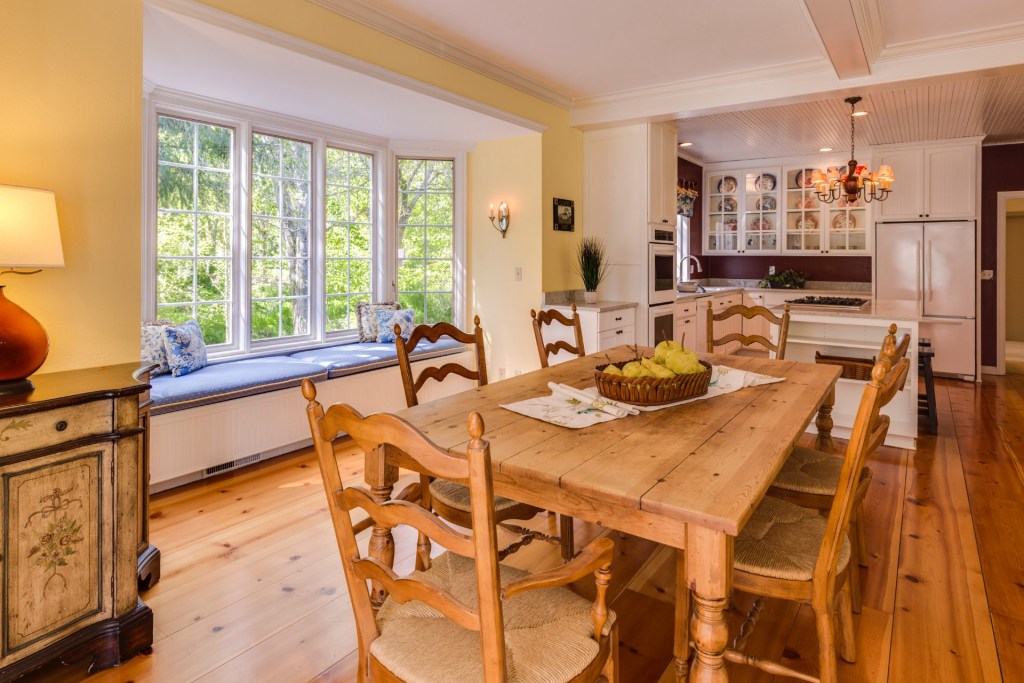 What is modern-farmhouse design?
Modern-farmhouse design, or country chic, has come a long way and is a huge trend in home design. Farmhouse and modern design are combined to create a beautiful and contrasting look. This type of design combines warmth, personality, and character with a bit of minimalism to make spaces feel welcoming. This styling has a modern feel without the pretentious tone that can come with strictly modern designs. Modern farmhouse design is all about coziness and no clutter.
The current take on modern-farmhouse design stems from rustic-country charisma and industrial elements. It strikes the perfect balance between hard and soft, new and old, and sleek and weathered. Modern-farmhouse design is all about comfort and casual living. It intertwines sophistication and informality in a way like no other design. It is perfect for making opposites attract, and it is no wonder why everyone is following this style.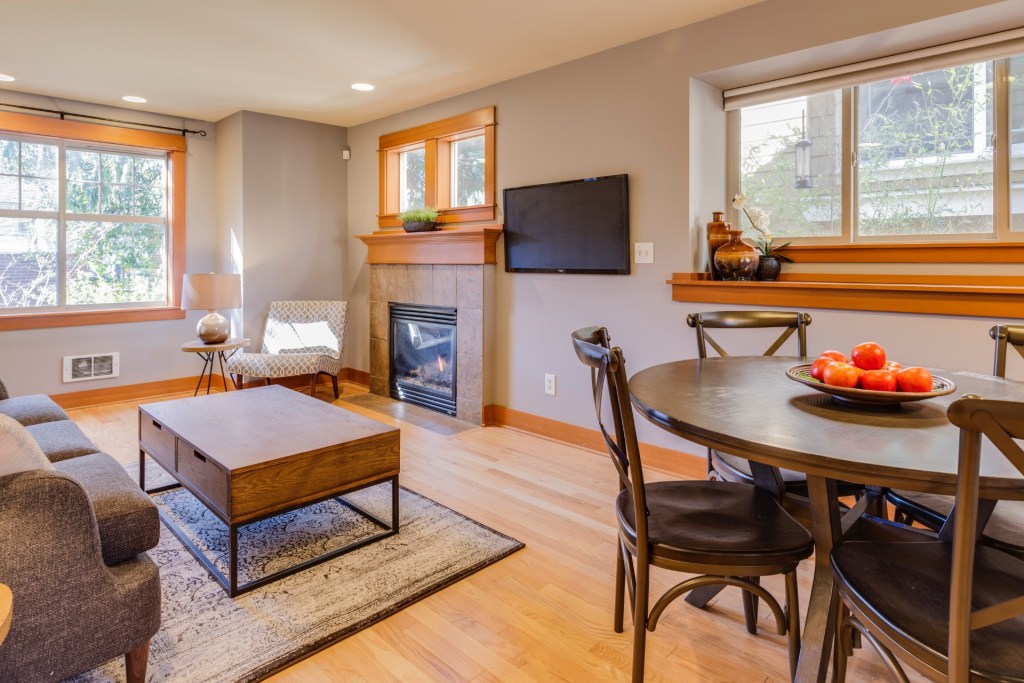 Modern-farmhouse design rules
Keep colors neutral
Farmhouse design is all about keeping things looking natural. Neutral colors like brown, beige, white, and black can all be perfect for a modern-farmhouse design. The decorations should feel as though you brought the outside to the inside. Use mostly lighter colors like the beiges and whites for walls, and large furniture pieces to accent the darker colors. Dark or light hardwood floors can be perfect for achieving this look. Also, try to use natural red tones like you would find in bricks. This can be the perfect way to bring in some vibrancy without sacrificing the nature-like appearance of the space.
Functionality is key
Modern-farmhouse design is all about functionality and comfort. Even though modern is half of the style, it is important not to sacrifice comfort. Indulge in comfy couches, wooden benches with storage, and lots of unique shelving to make your home as practical as it is beautiful. Open shelving is a common feature in modern-farmhouse design homes. It allows you to see antiques and fine china while also having easy access to them. Always remember to incorporate storage wherever you can with this design. The minimalist style is easily achieved because items are stored away out of sight.
Wood, wood, and more wood
Wood is an attractive addition in any home. Use wood as statement pieces throughout each room to achieve that rustic look, as Elle Decor suggests. In the kitchen, you can have wooden countertops and shelving for easy maintenance and storage. You can spruce up your fireplace with a wooden mantle that will add charm and warmth to the space. Hardwood floors are nearly always a must with this design. Wooden floors tie a room together and stand out against any modern pieces you might have.
You don't need everything to match
This design style is all about contrast and bringing opposites together. Don't stress if every piece is slightly unique. Not everything has to match perfectly, and that is what brings character to a home. Modern-farmhouse design thrives on uniqueness and personalization. Put your staple on the design and make it your own. If you have an eye-catching modern table next to some rustic wooden chairs, then you're nailing the design perfectly. It may not make sense as to why it works so well, but it does. Accept the design process as it is and try new things until you find the perfect fit for each space.
Put thought into the small details
The small details are a huge part of the overall design. Old lanterns for lighting or a mason jar as a flower vase are the tiny details that will tie everything together. The details create character and personality. It is your chance to truly think outside the box and do some exploring. You can find incredibly unique pieces almost anywhere. Think up a DIY project to refurbish some old, vintage items and incorporate those things into the final space. The options are endless.
Modern-farmhouse design is much more simple than it seems. Once you understand the root of the design, it is easy to picture what pieces will fit best in every space. Enjoy the process of designing and get inspiration from the minimalist, casual style that this design requires.
Meanwhile, if you'd rather ditch the modern element, if you'd rather enjoy the charm of the rustic and the repurposed, check out our list of vintage farmhouse decorating ideas!
Editors' Recommendations