If you feel as though your home is outdated or boring, it may be time to consider some remodeling. When it comes to remodeling, it is always a good idea to check out current trends and ideas to see what is popular. Modern technologies and materials mean that remodeling projects can result in more efficient, durable, and beautiful spaces — it's just a matter of deciding which remodeling trends best suit your needs and lifestyles.
You may feel as though your home needs remodeling, but figuring out where to start and what to do can be overwhelming. Luckily, remodeling concepts and trends are a perfect way to give you the inspiration you need to create your dream home.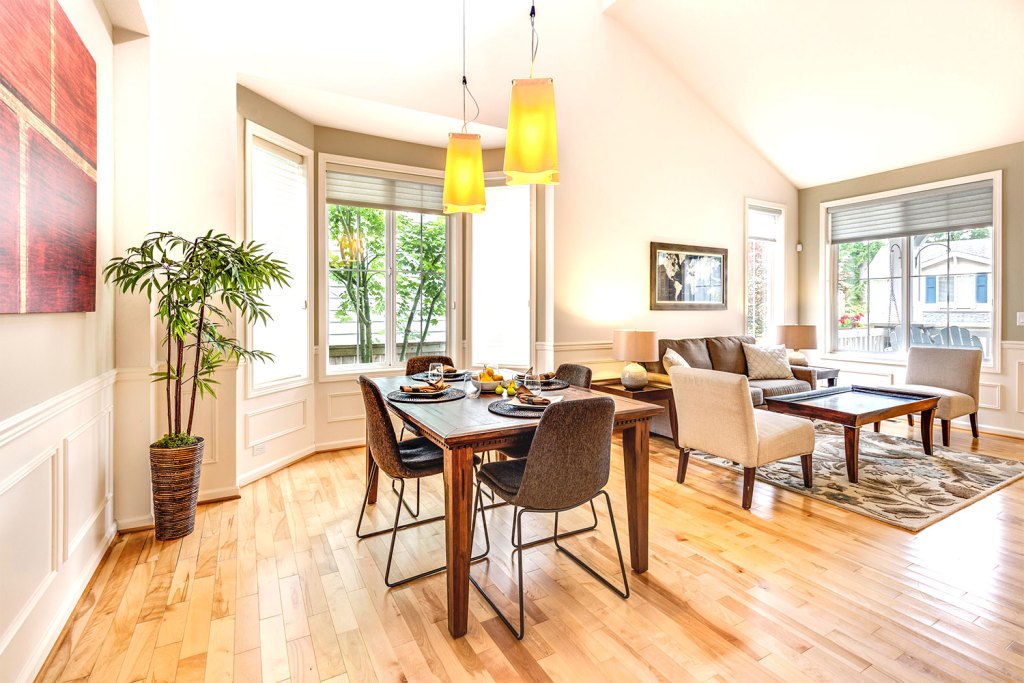 Open floor plan
An open floor plan is not a brand new concept, but it is one that is used in nearly all newly built homes. Old homes oftentimes require renovation to open the bottom floor to have a spacious look. Older homes are designed to have distinct rooms, with closed-off living rooms, kitchens, and dining rooms. This type of design creates a claustrophobic feeling and can make a space feel smaller than it is.

By opening up the walls, a downstairs living area will feel welcoming and bright. Open floor plans allow you to be able to see across your home so you can keep an eye on kids from a different room or still feel involved with guests while cooking in the kitchen. This type of design also provides a light, airy feeling for your new space and makes your home feel so much larger.
Floor-to-ceiling windows
Floor-to-ceiling windows can provide more than just extra sunlight. These massive windows are energy-saving because you'll only have to turn on your lights at night. The windows connect you with the outside world while you remain indoors. Floor-to-ceiling windows make rooms feel larger, brighter, and more welcoming, says Homify. They create a modern, clean space that is perfect for entertaining. You'll want to have people over all the time just so you can show off the beautiful, bright windows.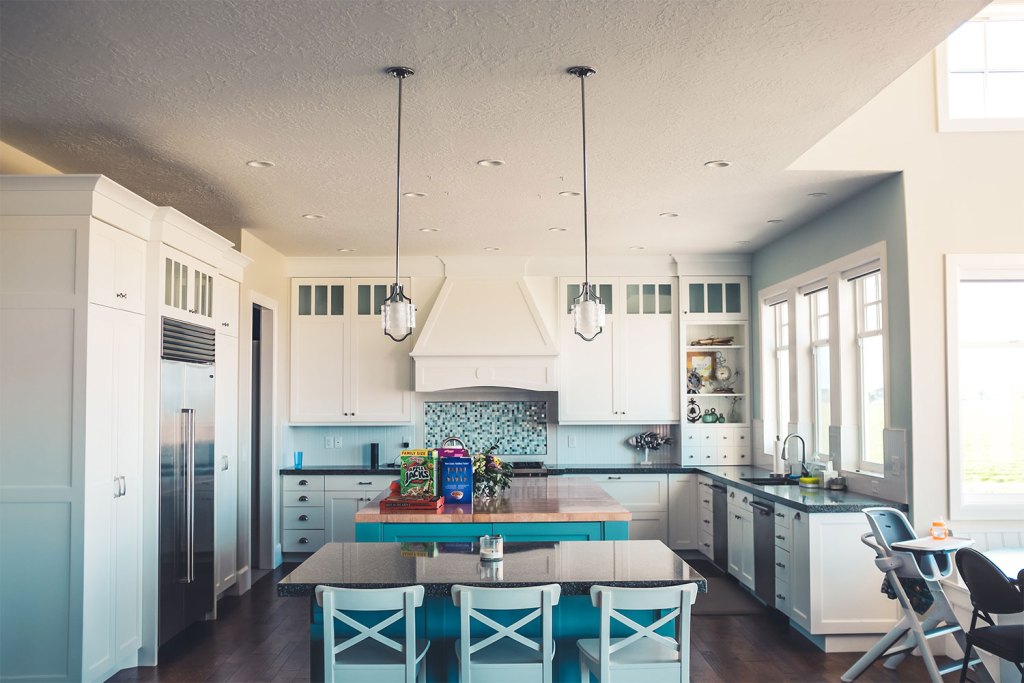 Large gourmet kitchens
Islands, marble countertops, professional appliances, and modern fixtures are just a few things you can add to your new, gourmet kitchen. Kitchens have always been the hub of the house. The current trend is to have modern finishes and expensive appliances to create the dream kitchen of any chef. Nearly all gourmet kitchens feature an island with marble countertops. Regardless of the exact colors and materials you use in your kitchen, it should be large and modern.
Vaulted ceilings
High ceilings are another way to make a space feel so much bigger. In many cases, old homes have pretty low ceilings. By pushing the ceilings up and adding bright lighting, your rooms can feel huge and spacious. You can also add cool ceiling features like wooden beams and fun light fixtures to make the space unique.
Master bedroom ensuite
Master bedrooms should always have an ensuite. Ensuites are the perfect way to relax after a long day. Many modern ensuites feature jet tubs and glass-encased showers. Double vanities are a must so you and your partner each have your own sink. Another fancy feature is heated floors so that usually-cold tile stays nice and toasty beneath your feet. Explore all the incredible features and technologies that can come in an ensuite to design the perfect one for yourself.
Smart home features and modern design
Smart homes are a fairly new trend. Each day, new smart home technologies are improved and invented. There are so many smart home products to choose from that they need to be put into categories. You can control nearly everything in your home, like locks, lights, temperature, and blinds, at the touch of your smart device. Do your research to find the best systems to install in your home so you can make the small tasks a little simpler and safer.
Remodeling your home can be a big decision, but it is a good one. If you feel like your home is outdated, a little time and investment can turn it into the home of your dreams. Remodeled homes sell at a much higher retail value than non-remodeled homes, so it's possible you'll get back the money you put into it. Take the time to decide what you want in a home, and use current trends to gain inspiration. Remodeling can be a fun and rewarding experience that will leave you with beautiful results.
Editors' Recommendations