Living rooms come in all shapes and sizes. They can be long and narrow, have unusual bump-outs, or have unbalanced walls with windows, openings, or doors that pose a challenge when it comes to decorating. The key to making an odd-shaped space work is using its dimensions to bring in character. Before rushing out and buying typical pieces, take the time to plan and invest in ones that will enhance the room. Find ways to accentuate the charm and flow of the space rather than fighting the natural layout. Take a cue from the old saying that encourages you to work with what you got and use the space's uniqueness to create surprising visual interest.
Below are some of our best odd-shaped living room ideas to make your design look and feel intentional.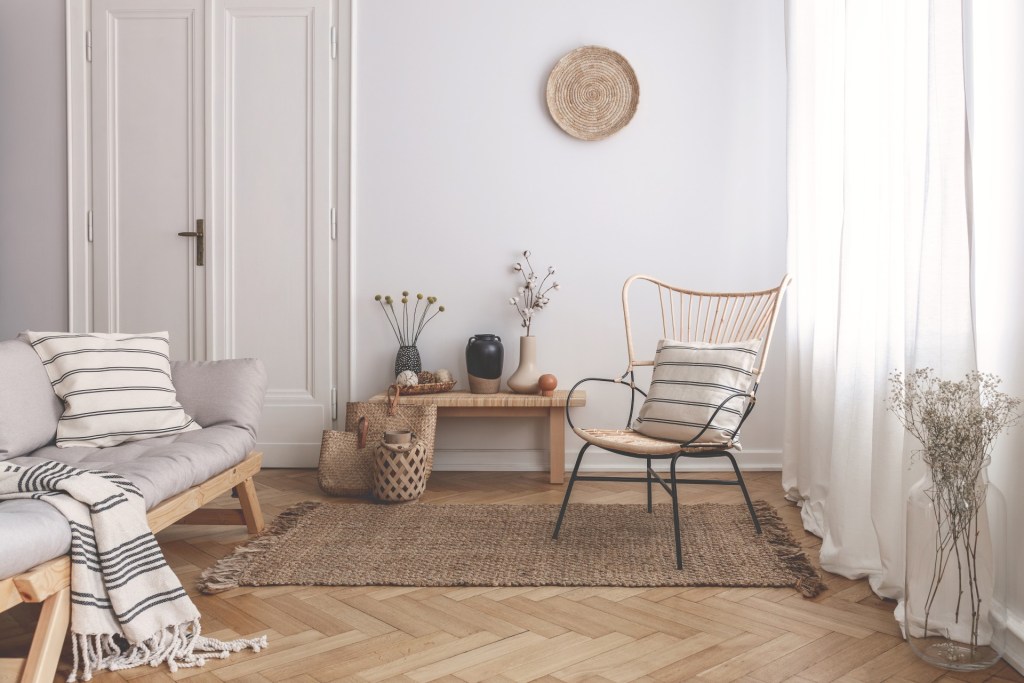 First, find the focal point of the room
The first step in decorating any space is determining the focal point. In other words, what do you want the main feature in the room to be? In a living room, this is often the fireplace or the piece a television is placed on. Whatever it is, that is your center, so everything else should be designed around it. Seating arrangements should be arranged to make the focal point clear.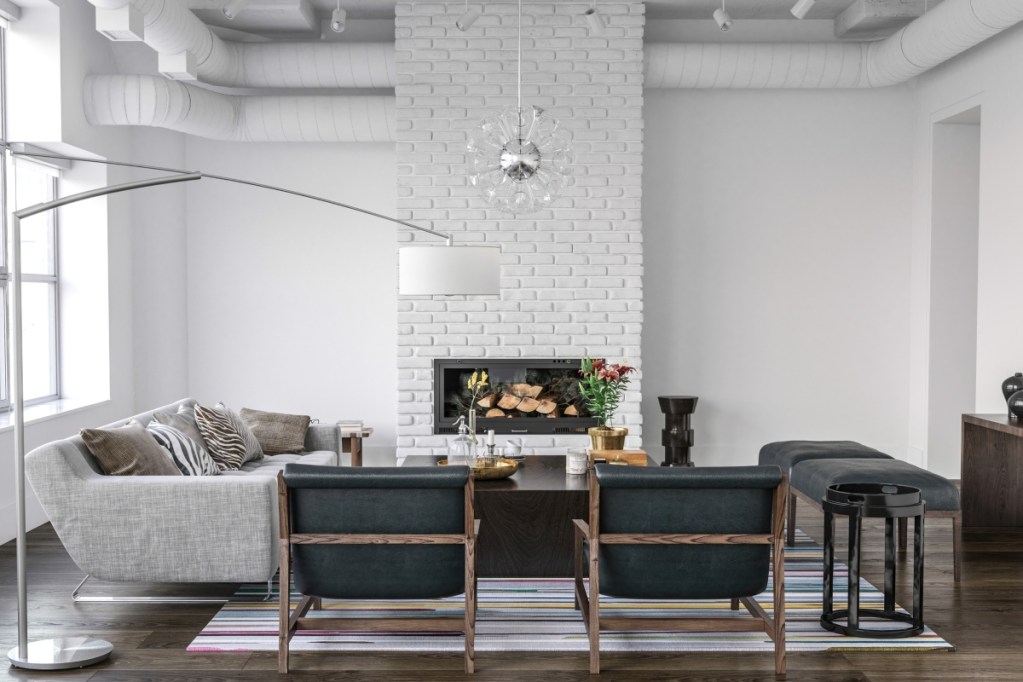 Consider how walking patterns will affect the flow of the design
Think about how people need to move about in the room. Is it a space that leads to another that will be walked through frequently? This is something you need to consider before placing furniture and deciding on pieces for the room. Ensure the furniture you select functions the way it needs to and still allows for a good traffic pattern.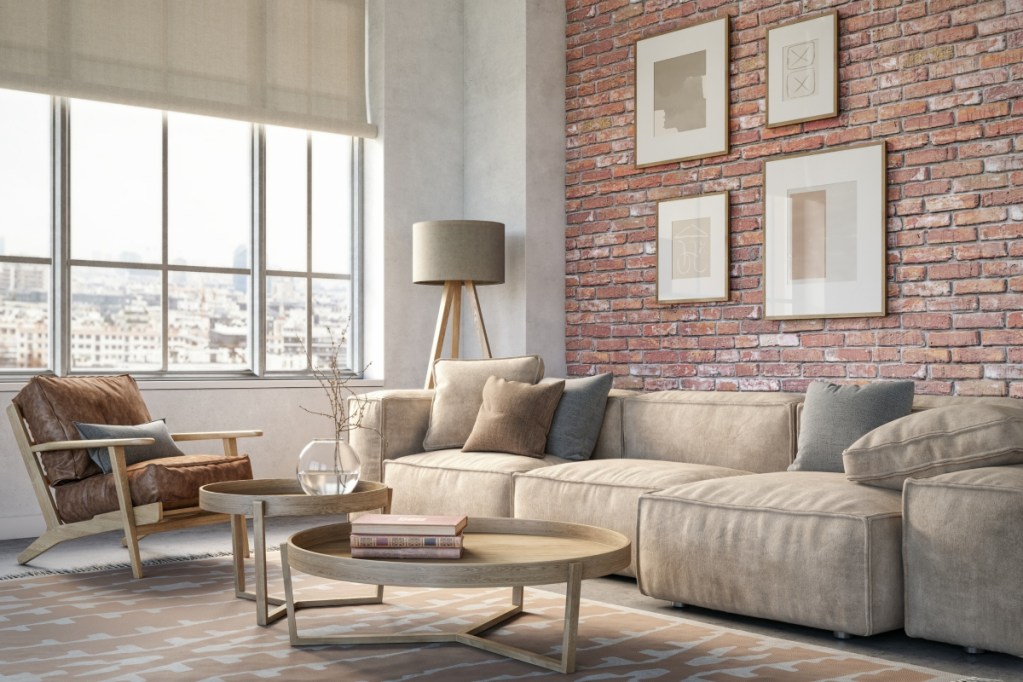 Pay attention to scale
Tight or cavernous spaces can be equally hard to decorate. One of the most common mistakes people make is buying pieces that are too big or too small for the rooms. Always make a plan and measure out your space so that any furniture you invest in will be the right fit. If outfitted smartly, even a small room can give you all the benefits of a larger one. Vertical shelving also takes up less floor space and gives you plenty of places for decorative items and storage.
On the other hand, in an expansive space, another trick is resisting the practice of putting all your furniture against the walls. Bringing it away from the walls and grounding it with an area rug will make the room feel cozier and more inviting.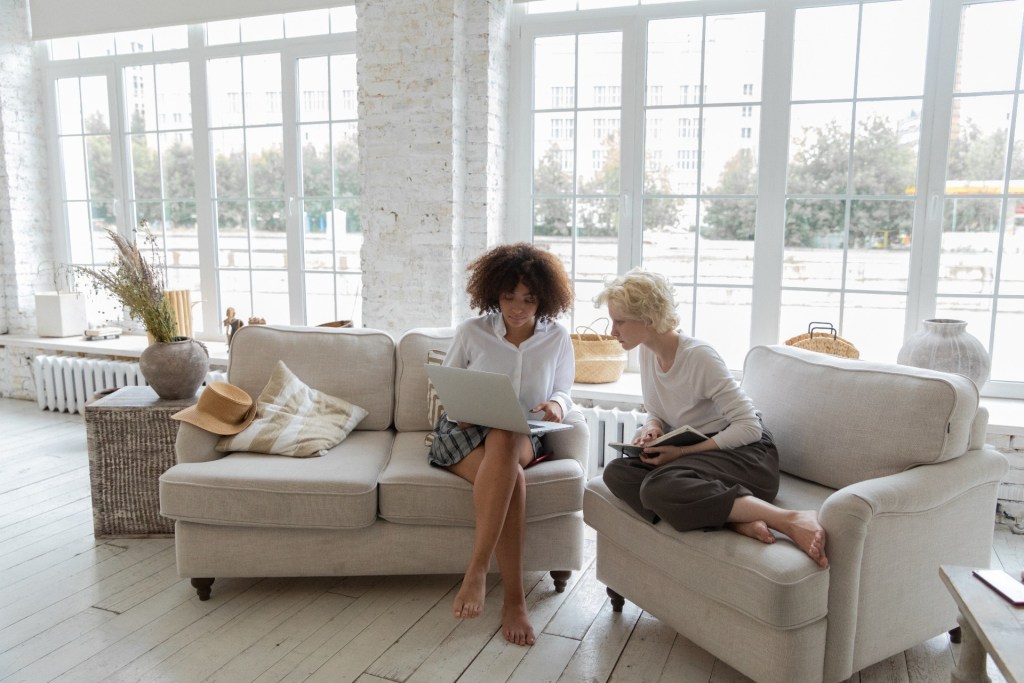 Think outside the box
A standard living room usually includes a sofa, a loveseat, and a coffee table, but that setup may not be the best choice for an odd-shaped room. Instead of trying to fit the standard pieces in, think about mixing it up. Sectionals provide a lot of seating and come in many configurations. Chairs are smaller and offer more flexibility with where they can be placed. Maybe a loveseat and three chairs would work better in the space? Give yourself the freedom to mix it up.
A wall of windows or a bay or picture window brings in a lot of great natural light, but it can hinder furniture placement. Make sure to seek out pieces with a low profile that can be placed in front of the windows without obstructing them.
Coffee and side tables are another place where you can get creative. Instead of using a standard rectangular one, which tends to take up a lot of real estate, shop around and look for different shapes and dimensions. A circular or narrow one offers more space and better traffic flow in the seating area. And no one said you have to have one table at all. Instead, try two side tables placed together. A wooden bench or two poufs are also a great option and provide additional seating when needed.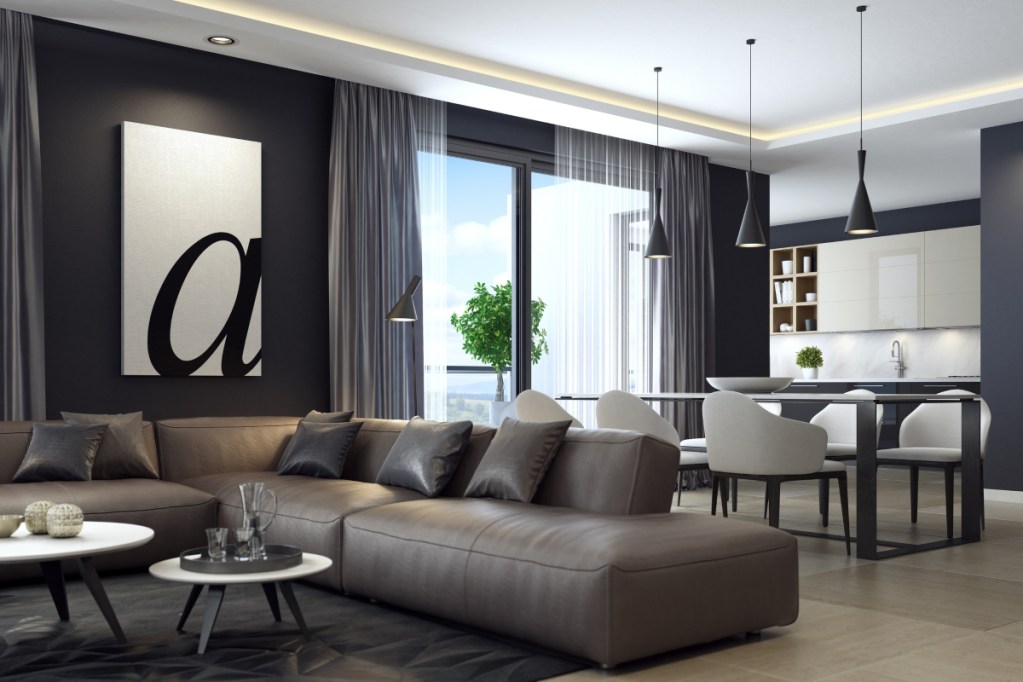 Break up your space into smaller sections
One of the biggest mistakes homeowners make is seeing the space as a whole. Some spaces work better when broken up into sections. This can mean a seating area around the main focal point and perhaps a reading nook, a smaller conversation arrangement, or a game table as secondary areas. Use area rugs to define each zone.
One place where this is often an issue is in homes with open floor plans. Each area should still be clearly defined. Couches, sectionals, and console tables can be placed in a way that lets the space stay open but gives the living area its own identity.
In the end, putting together a plan for an odd-shaped living room may take some inventive thinking, but you will end up with an inviting space that is anything but cookie-cutter.
Editors' Recommendations