Furnishing a home or apartment can get uber expensive, especially when you're all about creating a stylish, cohesive look in your place. So where can you buy midcentury modern furniture cheap, which is in fashion right now and shows no signs of going out of style?
Inexpensive midcentury modern furniture can be hard to come by in a typical, big-box furniture retail store. This style will only be a small part of a vast collection, and normally at a high cost. But there are many other ways to find the chic pieces you're looking for. Lo and behold, we present our guide to buying affordable midcentury modern furniture.
Resale websites
Midcentury modern furniture is quite popular — and for good reason. It's easy to mix and match different pieces. The style is simplistic, vintage, and modern all at once. Its prevalence just means that there are lots of people who own and resell their used midcentury modern pieces.
Used doesn't mean old. You can find tons of furniture in great condition at reasonable prices from people who may just need to get rid of the item — so don't be shy about negotiating the price. You can find pre-owned, inexpensive midcentury modern furniture on various online marketplaces. Here are a few to start with: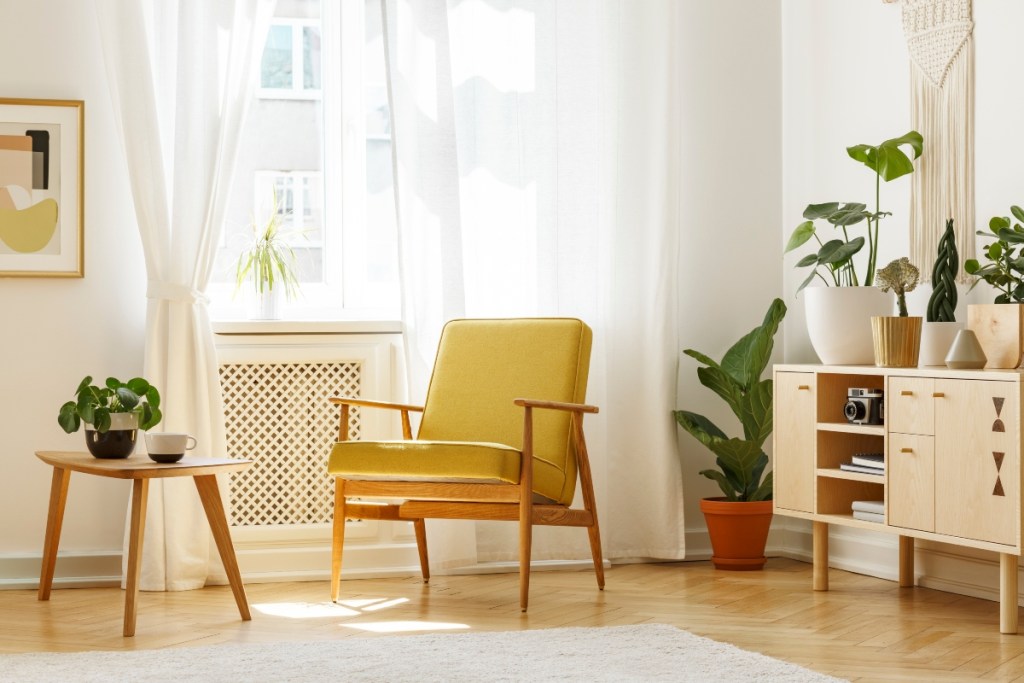 Local antique shops
Since vintage and midcentury modern looks are so in style, so are antique shops that often carry this kind of furniture. Chances are, no matter where you live, you can find at least one antique store within a 10-mile radius.
What's great about antique shops is you will find unique furniture that you wouldn't be able to purchase anywhere else. You're not getting a new piece that's being mass-produced. Instead, you're getting a midcentury modern piece straight out of its era.
Antique shops normally get their goods from estate sales, auctions, or local residents who sell them their old items. Furniture prices will vary, but they're typically much cheaper than anything you'll buy new. Plus, antique store owners often have a wealth of knowledge about different furniture styles and where to buy them, so you can always ask them about what you're looking for.
Estate sales
For some of the best prices on affordable midcentury modern furniture, find an estate sale in your neighborhood. You may have to wait for a while until one pops up, or you can Google search "estate sales near me."
Families or homeowners running estate sales usually want everything gone quickly, so this is a great place to find cheap furniture that needs a new home. In most instances, older folks lived in the house, so the midcentury modern style will not be hard to come by.
You can also check out yard sales, but these will be more hit-or-miss than a good estate sale.
Thrift shops
Thrifting is not just for good deals on clothing! You'd be surprised what your local thrift shop may have in store for you in terms of furniture. Many thrift stores have a furniture section that's constantly getting new items. There are even some thrift shops that specialize in used furniture, and midcentury modern is a common style of furniture that people recycle.
Retail home goods stores
If you do shop at a retail store, go to one that specializes in home goods but doesn't exclusively sell furniture. Though they may have fewer options, we've found that they typically have a well-curated selection with a focus on cheap midcentury modern furniture.
For retailers that are inexpensive compared to large furniture stores, check out these spots near you or shop them online.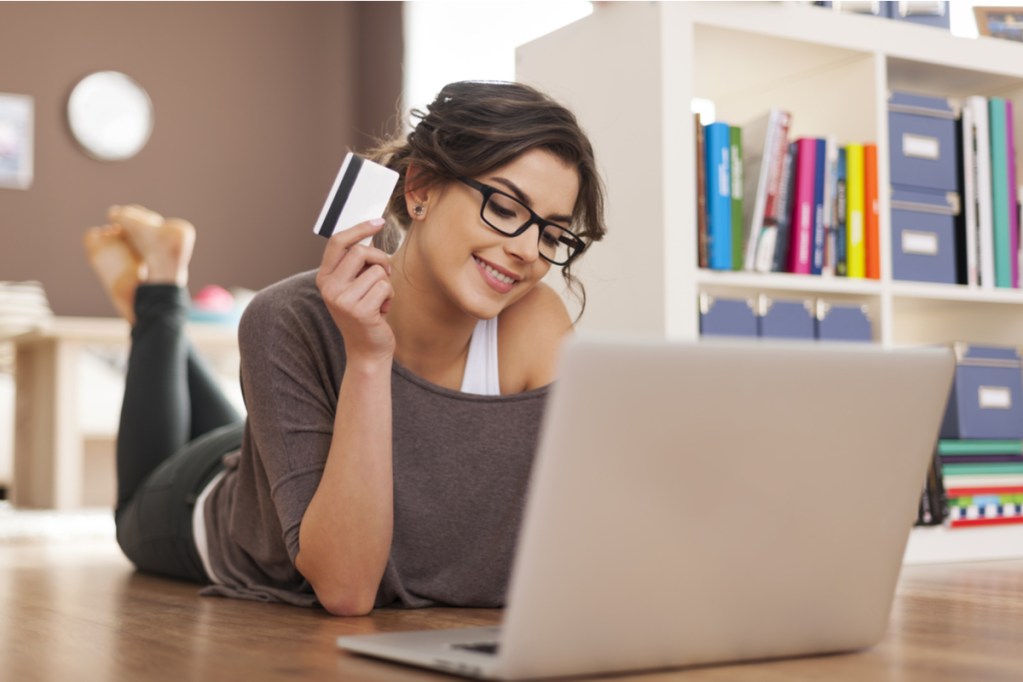 Online retail clearance sections
Lastly, several online retailers specialize in home decor and furniture, aka the Wayfairs of the world. Shopping websites like this are always having sales and offering coupons so you can get your midcentury modern furniture for less.
The best part is that these online shops have a wide selection. Whether you're looking for a desk, a couch, bedroom furniture, or any kind of tables and chairs, they have you covered, so go straight to that clearance tab and start mining for cheap midcentury modern furniture at some of these online retailers.
Shopping for stylish furniture for your home or apartment doesn't need to break the bank. There are so many options for buying cheap midcentury modern furniture to create a chic, sleek, and vintage look in your new space.
Whether you're furnishing a home office, a living room, a bedroom, or a kitchen, midcentury modern furniture works in any room of the house. These affordable ways to find awesome furniture pieces can truly save the day for any interior designer or new homeowner on a budget.
Editors' Recommendations