Finding amazing deals for vintage pieces at the antique store is always a thrill. But how can you know whether your new find is actually vintage? Many people get swept away by retro and antique furniture, but with the trendy hype around midcentury and antique decor, it can be difficult to tell whether a product from a vintage store was manufactured within the past few years.
Here are a few tips to help vintage enthusiasts like you tell whether an item is "new" vintage or true vintage.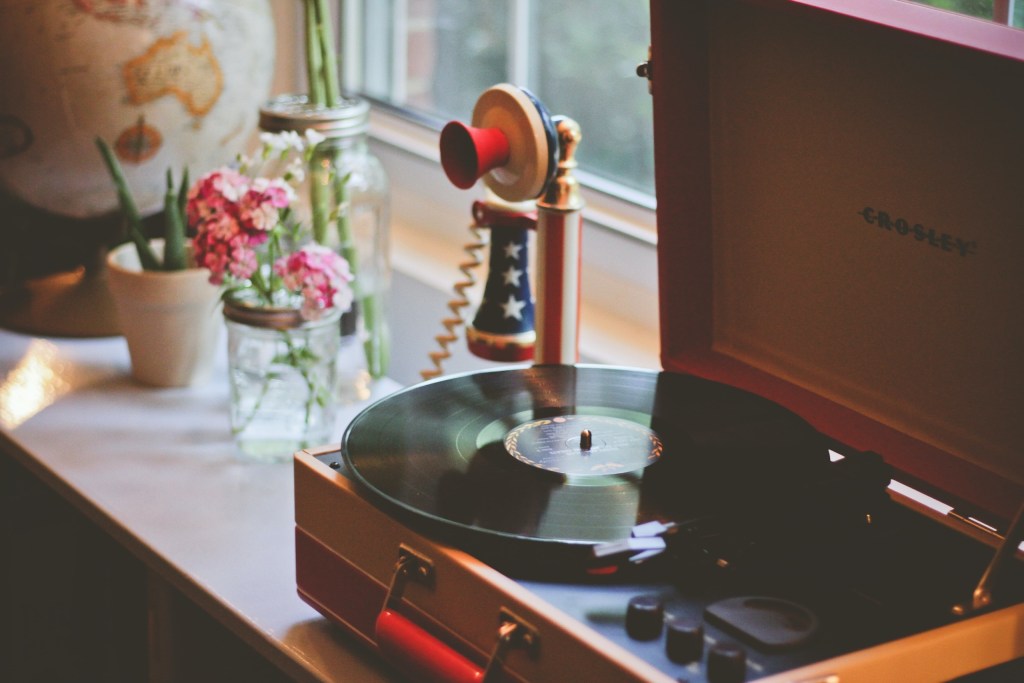 What is the difference between antique vs. vintage vs. retro?
As vintage and retro pieces gain more popularity, many companies are manufacturing "new" vintage-inspired items. Unfortunately, this can make it difficult to know whether an item is truly vintage, considered an antique, or a new recreation of a former piece.
Before we dive into the tips on how to tell whether an item is vintage or not, you'll want to familiarize yourself with the following terms. Knowing what is considered vintage vs. antique vs. retro will help you better navigate your local thrift and antique stores.
Antique: Most collectors will agree that an item that is over 100 years old is considered an antique.
Vintage: Items that are 20 to 99 years old are often considered vintage. So, yes, technically the oversized DVD cabinets where we all once stored our CDs and VHS tapes is considered vintage.
Retro: In the 1970s, the term "retro" began being used in reference to mod and maximalist clothing. This term continued to be used between the 70s and 90s as a way to describe nostalgic styles of the recent past. Today, when we think of retro, we often envision styles from the 60s, 70s, and 80s. This term, however, can also be used for new items that evoke a similar nostalgic feeling for previous decades. Since the term isn't as rigid or defined as vintage or antique, retro items can come from a range of decades or even be used for recently manufactured items.
Knowing these terms can help you find the pieces you're looking for, as many sellers will include these descriptors in their item descriptions or sales notes.
Look at the manufacturer's label
One of the fastest ways to tell if an item is true vintage is to check the manufacturer's label.
Step 1: Look for a brand name.
The manufacturer label is often listed on the backside or underside of an item. If there's a brand name, a quick Google search can tell you whether the item is vintage.
Step 2: Double-check the age of the brand.
Sometimes, you might see a brand name you recognize, like Pottery Barn, and assume the item in question is new. However, some brands, like Pottery Barn, have been around for decades. A quick Google search of the item plus the brand name will tell you whether it has been recently manufactured or is a vintage find from that brand.
Step 3: Look for a 'Made in the U.S.A' label.
You can also check for a "Made in the U.S.A." inscription. Most products today are made in China. If a product is listed as "Made in the U.S.A.," it could be vintage!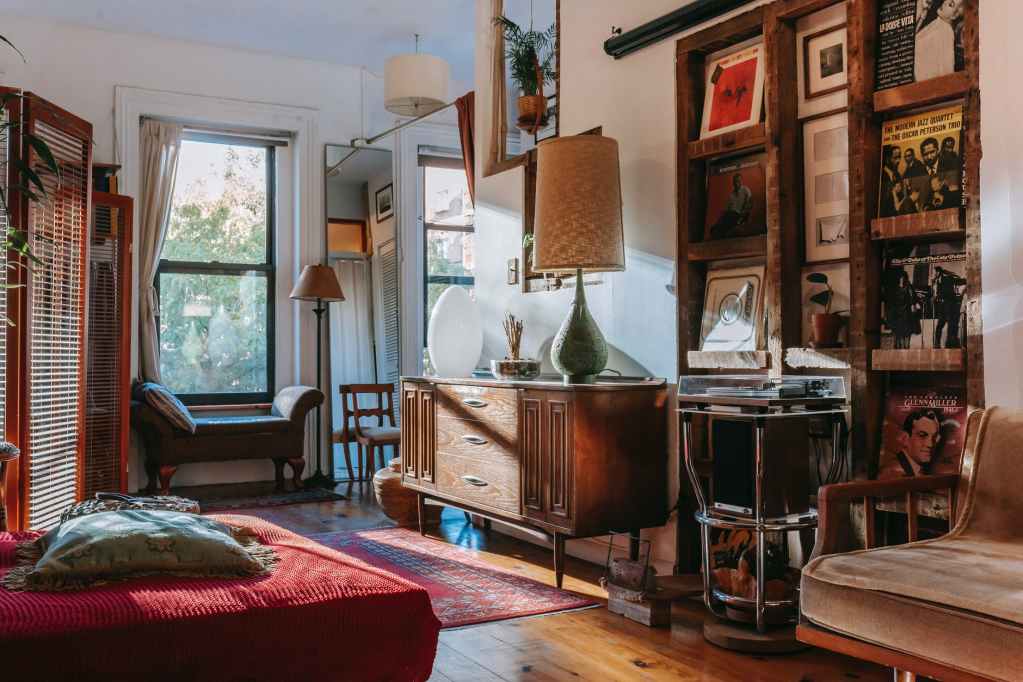 Check for a date
If you're unable to find the item's manufacturing label or a brand name that could indicate when the item was made, see if there is a date on the item somewhere. Some products like paintings, books, tins, and maps have dates on them. While it may be difficult to locate a date, you can always ask a vintage store manager for help.
Look up the category of the item online
Amazon and big home decor stores sell all kinds of "new" vintage or reimagined retro items. So, an easy way to determine whether an item is true vintage is to do a quick Google search of the category of the item. For example, say you found a vintage-style toaster. Search "vintage toaster" on Amazon or on Google and look to see if your item pops up. If it does, click on the image and see if that item is still selling and manufactured today.
Consider the material the product is made of
Many vintage and antique items are usually made of wood or metal. Newer items are often made with more plastic. For example, a vintage recipe box will likely be made of metal, while newer versions tend to be made of plastic.
Now, this tip doesn't necessarily guarantee whether an item is vintage. However, assessing the quality of the material and the condition it's in can give you a general idea of its origin.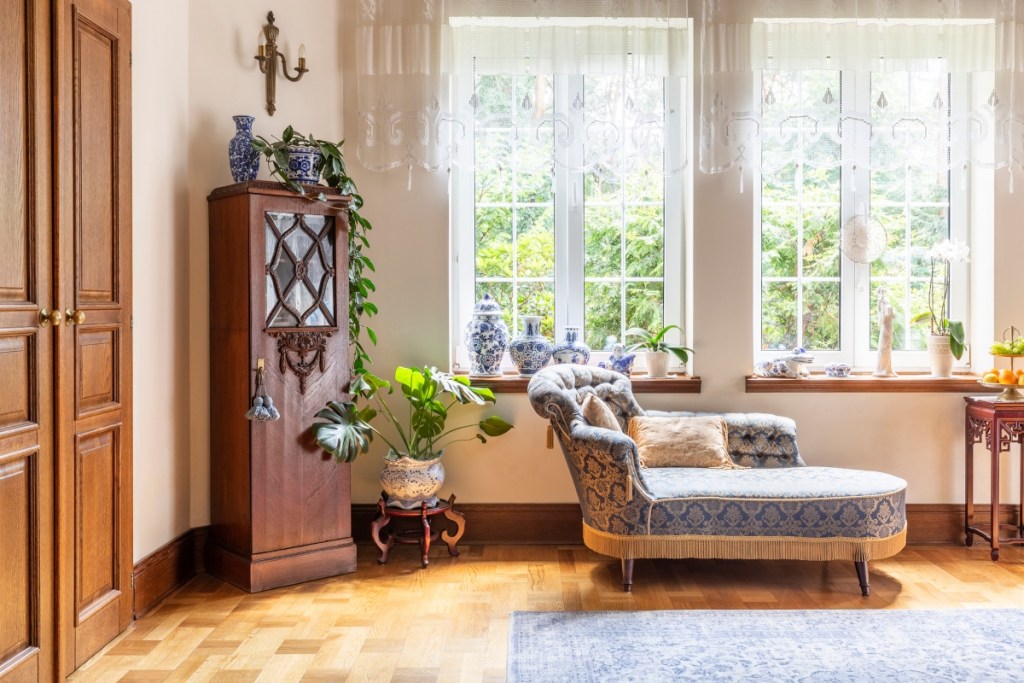 Talk to an expert
If none of the above helps you determine whether your item is vintage, you may want to turn to an expert. Online forums and niche antique websites can have plenty of info on whether a product is truly vintage. Look for a site that dives into details about vintage Tupperware or classic paintings. Or, consider heading to your local pawn shop or speak with a vintage store manager to get a better idea of the age of your product.
While not every item is going to come with manufacturer labels or dates, particularly if you tend to gravitate toward handmade pieces, it can be helpful to look at these labels when searching for the perfect vintage piece to add to your home. So take your time and look carefully at vintage store items before you purchase, and don't neglect the power of the internet!
Editors' Recommendations