While the old saying goes, "Out with the old, in with the new," in 2023, the opposite may be true. Retro and vintage are making a big comeback in decor, furniture, and design. It makes sense, given people spend more time in their homes and want to feel comfortable and relaxed in their surroundings. Plus, any time you pay homage to the past, it creates a nostalgia that's hard to replace. Here are some top retro trends our expert designers think will make a big splash in 2023!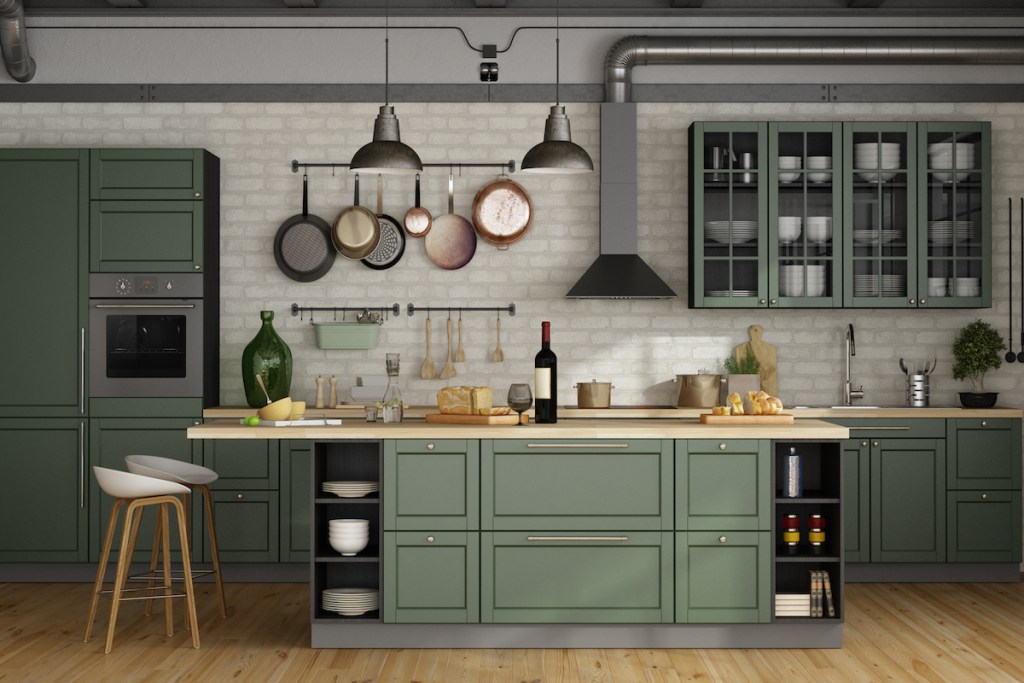 Single-print, tone-on-tone rooms
Jade Joyner, principal designer and co-founder of Metal + Petal, is seeing clients embrace French-style interiors more and focusing on adding in classic prints. "I hope to see rooms enveloped in one print from the drapes to the upholstery," she said. "I am seeing a return to more classic interiors focusing on spaces that have traditional pieces paired with contemporary elements. I am hoping to see a lot more tone-on-tone texture. Rooms that carry one color throughout, and have a fair amount of texture in it."

Vintage-style furniture
With new furniture in high demand and with long lead times, antique and vintage pieces are also having a moment. Not only do they add a ton of character, but they also offer a bit of history that contemporary furniture lacks. Amber Shay, national VP of design studios at Meritage Homes, believes the old will become new again. "Vintage and antique furniture and accessories are making a comeback given the trends toward sustainability and nostalgia," she said. "I love this trend and even have an eclectic mix of vintage/antique furniture and accessories in my own home."
The '70s are back
Interior design trends for 2023 will see a strong influence from the 1970s, said Shaun Martin, owner and CEO of The Home Buying Company. "Bold colors, disco-esque metallics, and retro patterns are making a comeback," he said. "This decade was all about self-expression and individuality, so expect to see plenty of unique statement pieces in homes next year. To get the look, mix and match different patterns and textures, and don't be afraid to go big and bold with your choices."
Sabra Ballon, owner of ballonSTUDIO, agrees. "1970s art deco is making a comeback! This era inspires so many spaces in current design," she explained. "For 2023, the take on art deco is more modern: less linear and literal and more about evoking the overall richness of the period to make it work for how people live today."
We love the idea of unique statement pieces and a nod to the '70s, giving every home a unique and individual feel. Dark woods, bold colors, and antique pieces with a history to them will leave any home feeling cozy and ready for the new year.
Editors' Recommendations