Everything old is new when it comes to interior design, so it should be no surprise that vintage-inspired kitchens are one of the hottest trends of the year. One of the best things about a retro kitchen, is that unlike other trends, they never really go out of style. The other great thing? You likely won't have to gut your space and invest in all new appliances and finishes. "When you want a more vintage inspired kitchen, there are some easy additions that will help inspire nostalgia," Michelle Harrison-McAllister, founder of boutique design firm, Michelle Harrison Design, tells 21Oak.
We asked some of the top interior design experts in the country for their best tips on how to design a gorgeous vintage-inspired kitchen, and they did not disappoint.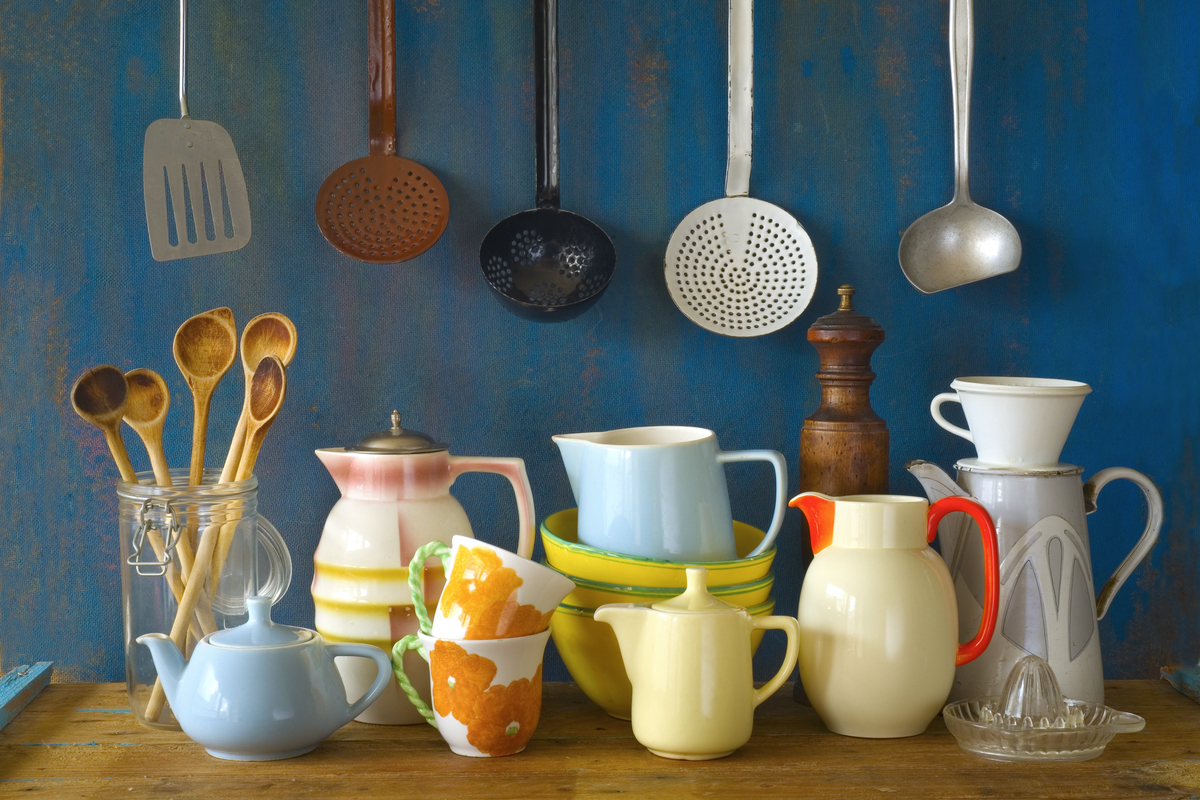 Add some vintage ceramics
Tiffany Leigh of Tiffany Leigh Design loves vintage crocks and pottery. "In kitchens, try a section of open shelving to display a few of these decorative vintage items, mixed in with more practical items like cookbooks, mixing bowls, and pretty salt and pepper shakers," she suggests.
Hang an oil painting
Hanging an original work of art in your kitchen can go a long way in achieving a vintage feel. "It adds instant warmth, personality, and a vintage charm," says Leigh.
Add wallpaper
Stefani Stein, interior designer, suggests dressing up your kitchen walls in a favorite recently revived design trend. "Today, wallpaper can feel a bit impractical in a hard-working room such as a kitchen. However, it is a great accent to provide a little variation and break up the hard surfaces when incorporated into a breakfast room," she points out.
Opt for vintage-inspired lighting
A vintage-inspired lighting fixture is a great opportunity to transform your space. "We love large vintage carriage lanterns hung over the island," says Leigh. "Vintage lighting is always a great idea, as well. Just be sure to have it rewired so it isn't a fire hazard," adds Stein. Harrison-McAllister suggests looking for something with a frosted white globe and brushed brass, "for a style that is reminiscent of the past."
Consider finishes and accessories
Stein points out that some key elements and characteristics that define vintage-inspired kitchens are handmade tile, colored cabinetry, rich wooden paneling, pendants & sconces, and cafe curtains. "For retro/vintage kitchen decor pieces, I love Nickey Kehoe and Heath Ceramics for kitchen accents with a vintage feel," she suggests. "If that isn't in your budget, Anthropologie is a good option. Additionally, if you really know what you're looking for and want to get creative, there are tons of great pieces on Etsy and Chairish as well."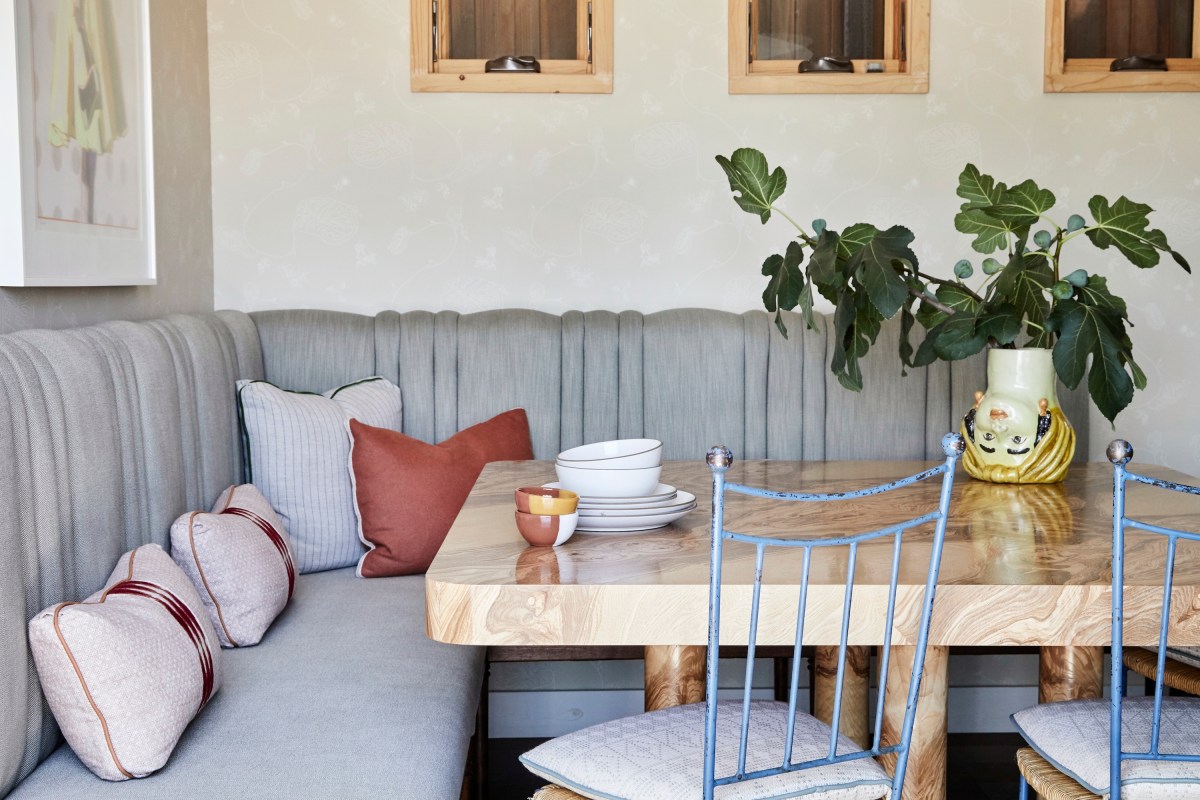 Do your research
One of the best ways to get some design inspiration for a vintage kitchen is studying them, says Alison Giese of Alison Giese Interiors. "I love looking up images of actual kitchens from the '30s, '40s, '50s," she reveals. "Vintage advertisements or magazine features are a great way to get a glimpse of what materials were used."
Mix old and authentic with new and fresh elements
A great way to give "gravitas" to a vintage-inspired kitchen is to actually use vintage pieces, points out Giese. "I love scouring auction sites for one-of-a-kind lighting or hardware that will instantly add character to a space."
Use your imagination
There are no rules when it comes to designing a vintage-inspired kitchen, Giese reminds. "A vintage-inspired kitchen is just that — inspired. You needn't create a time capsule in order to capture the essence of a classic, vintage space!"
Add some small vintage-inspired appliances
OK, so maybe you don't want an oven from the 1950s. However, a pop of vintage in the form of a small appliance can go a long way suggests Harrison-McAllister. "For example, adding a turquoise vintage-inspired toaster oven will surely bring back memories of warm cinnamon toast," she explains. "Plus, this color is a fun vibrant pop for your kitchen counter."
Flashback floor treatments
Don't forget the kitchen floor, Harrison-McAllister says. "Place an old school vintage-inspired floor cloth in a neutral pattern that will complement any kitchen decor style," she suggests. "They are durable, flexible, and easy to clean and look great under the kitchen sink or oven for some comfort and nostalgia."
Editors' Recommendations