Hand-painted wallpaper has been around for centuries. Since its popularity in the 17th century, this chinoiserie design element has been a steady and classic inclusion in many homes. With an emphasis on delicately painted birds, flowers, trees, and other nature themes, hand-painted wallpaper is an elegant and beautiful way to include Chinese-inspired elements in your home. Created through hours of dedication and made on some of the finest silk materials in the world, many homeowners adore the luxe and sophisticated nature of this beautiful trend. So, if you're considering bringing this stunning wallpaper design into your space, here's everything you need to know.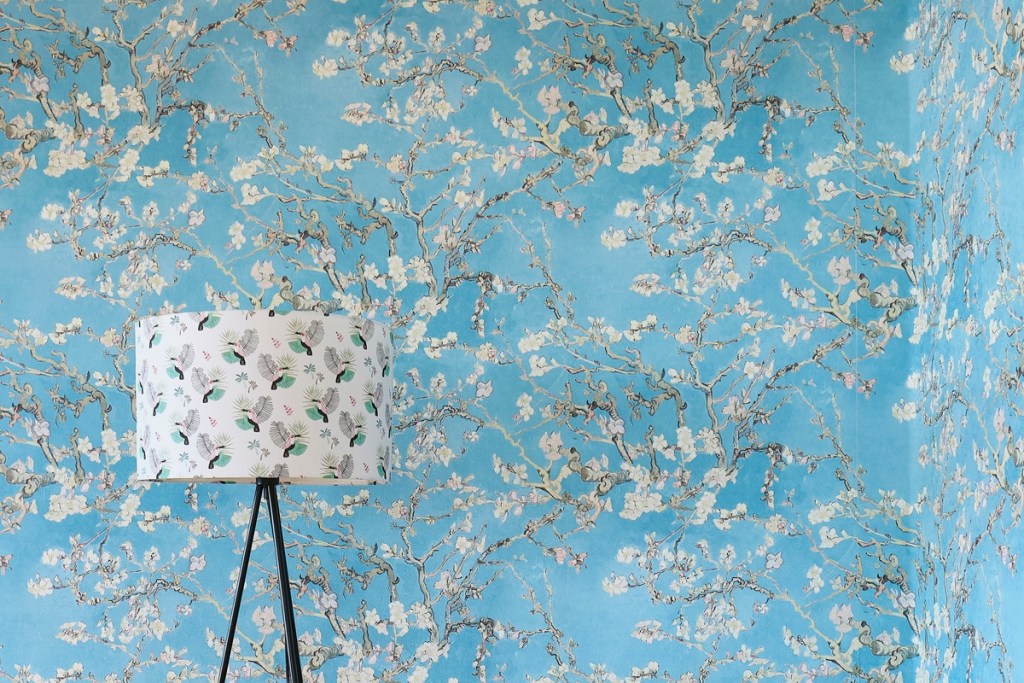 What is hand-painted wallpaper?
Hand-painted wallpaper, often painted on silk, treated, and then backed by rice paper to be hung like traditional mass-produced wallpapers, is a delicate and luxe alternative to traditional wall decor. However, one of the key differences between ordinary wallpaper and hand-painted wallpaper is that the latter is painstakingly curated by hand by dozens of talented artists. The process to create a hand-painted wallpaper panel can take anywhere from fifty to one hundred hours to complete. To carefully curate a completed design, every detail and pattern is meticulously painted by hand.
History of chinoiserie wallpaper
Hand-painted wallpaper was heavily inspired by chinoiserie styles. In China, the delicate art of silk painting was highly admired by westerners during the silk trade and garnered much appreciation in home design. According to the site Wallpaper in Trend, Chinese hand-painted wallpaper featuring intricately designed birds, flowers, and other nature themes gained popularity in Europe during the 17th century. These wallpapers obtained the name "chinoiseries," which would later become a term to define Chinese-inspired art and design. Chinoiseries were highly sought after and envied by those who could not afford them. However, being hand-painted and made of silk, this style of wallpaper was expensive and difficult to obtain for the average person.
Today, hand-painted wallpaper is still an expensive design implementation. However, artists worldwide have come together to continue this beautiful trend, and any homeowner looking to include hand-painted panels in their home can do so.
Is hand-painted wallpaper back in style?
Hand-painted wallpaper has been a classic in home design since its big hit during the 17th century. However, this design addition has gained more popularity in the past year due to the new interest in chinoiserie and maximalist styles. Homeowners and designers are looking for colorful, patterned alternatives to the ordinary painted wall. Wallpapers offer a fun and complex look into a design, perfect for maximalist styles.
So, homeowners have begun to lean into chinoiserie styles, especially hand-painted wallpaper designs, which offer a colorful and patterned look while also bringing a luxe and elegant touch to the space. With chinoiserie becoming increasingly popular in home design, it's no wonder that people love this trendy hand-painted wallpaper look in their designs.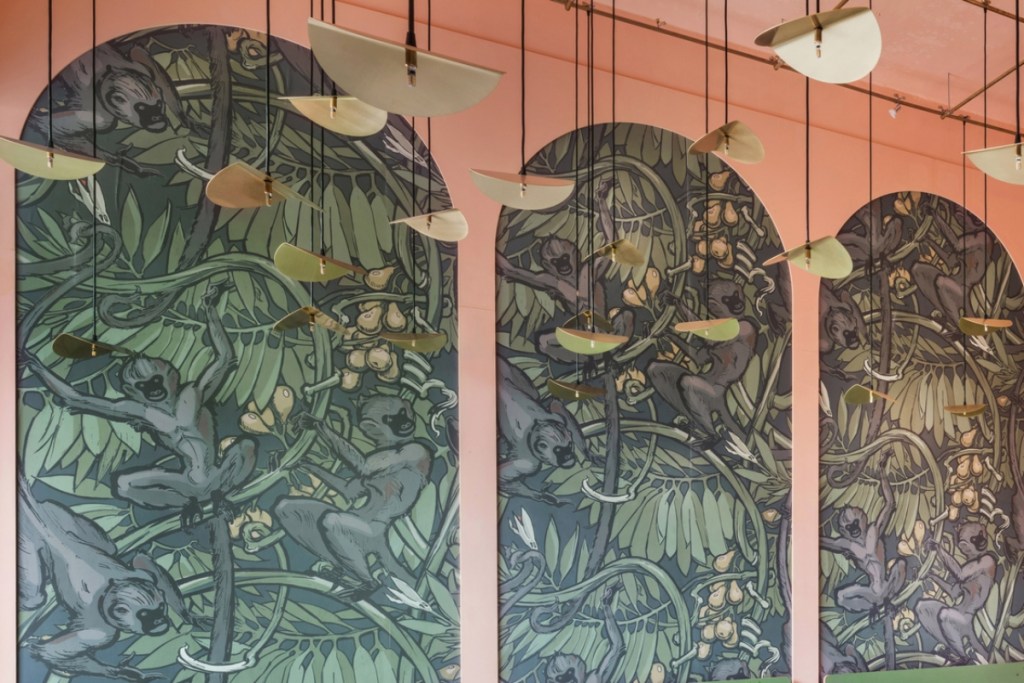 What to consider before trying out hand-painted wallpaper
Before purchasing hand-painted wallpaper for your space, it's important to consider the design you want, as this will impact your final costs and design timeline. According to de Gournay, a well-known creator of hand-painted chinoiserie wallpaper, an in-stock selection can take a few business days to arrive, while a custom selection could require months. Therefore, if your project is on a time crunch you might have to choose a different style to include in your design.
Additionally, the cost of hand-painted wallpaper is not affordable for every homeowner. We'll discuss the prices below in more depth to help you better understand what to expect.
So, before you begin selecting your luxurious hand-painted wallpaper, you should consider what design aesthetic you're aiming for and how the panels will fit your project needs.
How expensive is hand-painted wallpaper?
As we mentioned above, hand-painted silk is a luxurious and highly sought-after design element. The price of this elegant wallpaper can vary depending on where you shop, but we'll cover two of the most prominent names in chinoiserie below.
What does de Gournay wallpaper cost?
Founded in 1986 by Claud Cecil Gurney, de Gournay is a company with some of the most beautiful hand-painted wallpapers. Inspired by chinoiserie, French Art Deco, and other rich and colorful design styles, their papers add a luxurious touch to any space.
The cost of de Gournay wallpaper is greatly dependent on the design, the square footage of the room, and the amount of customization added to the order. On average, homeowners can expect prices to range anywhere from two thousand to four thousand dollars per panel, making the cost of a full project in the tens of thousands. For those who can afford this price, de Gournay wallpaper can be a fantastic choice for incorporating the delicate look of chinoiserie hand-painted wallpaper into their home.
How much does Fromental wallpaper cost?
Fromental is another popular company to find stunning hand-painted wallpaper designs. Founded by Tim Butcher and Lizzie Deshayes in 2005, Fromental offers beautiful hand-painted and hand-embroidered wall coverings. On average, the cost of a Fromental wallpaper can range between two thousand and three thousand dollars per square meter. Of course, depending on customization and room size, this cost can vary. An overall design project using Fromental wallpaper can cost thousands.
Is hand-painted wallpaper worth it?
One of the benefits of using hand-painted wallpaper in your home is the ability for a fitted look and complete customization. You have the freedom to get the perfect look for your design while also resting assured that your wallpaper will fit your room just as a custom suit might fit a person. The design and size are tailored to your space, so you can rest assured that you will get a beautiful fit every time.
While hand-painted wallpaper is not for everyone, this chinoiserie touch is perfect for those craving a luxe and elegant addition to their home design. For maximalists and homeowners aiming for color, pattern, and nature-themed details in their homes, hand-painted wallpaper can be a great option. Of course, cost, time, and customization will be essential considerations before a final decision can be made. If given enough thought, you can end up with a stunning and timeless piece of decor.
Editors' Recommendations