One challenge you might face as a homeowner is choosing the best flooring for your basement. Whether you're refinishing the space, updating the existing flooring, or searching for a moisture-resistant solution, selecting the right flooring for your basement is essential. To help you make the right decision, we're weighing in on the pros and cons of some of the most popular basement flooring solutions.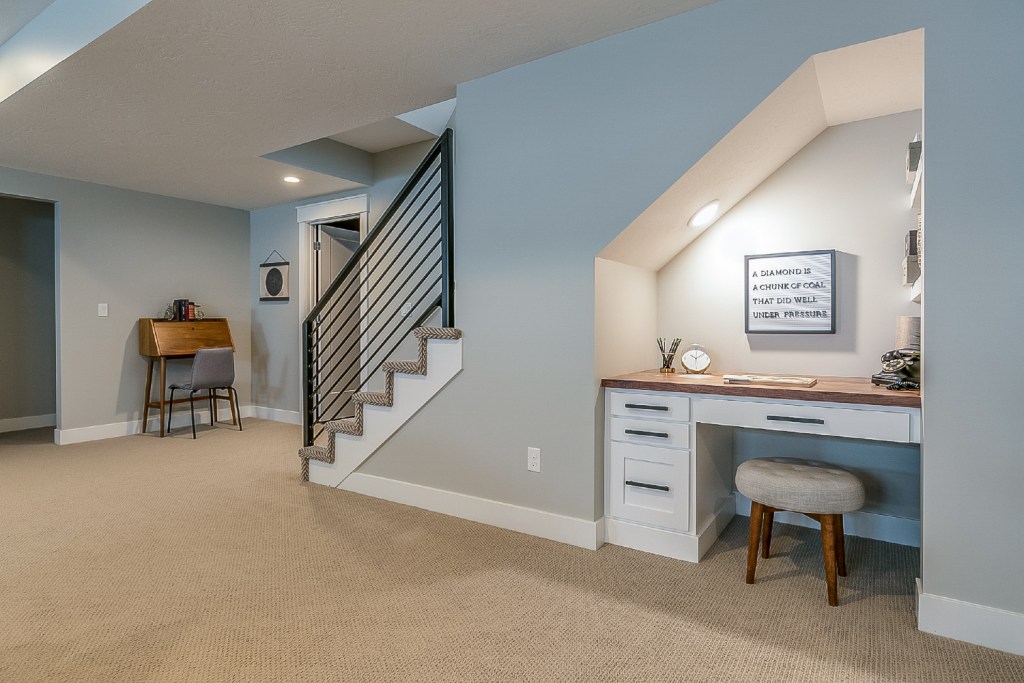 What to consider when choosing basement flooring
Before you begin choosing a type of flooring for your basement, it's essential to consider what specifics are required for your space. What flooring is best for a basement heavily relies on the following.
Moisture
One thing you need to consider before deciding on flooring is moisture control. Basements tend to present issues when it comes to mold, mildew, and water damage, so it's important to keep this in mind when choosing your flooring. In addition, we always recommend speaking to a professional about your specific situation, as some basements are more prone to moisture than others. Homeowners living in areas with high humidity, for example, may need to take extra precautions.
Durability
Durability is another important consideration. Depending on how frequently you intend to use the space and what activities will be happening in your basement, you may need to opt for a more durable solution. For example, if you choose to transform your basement into an at-home gym, a durable flooring option would be best. Alternatively, if your basement becomes an at-home theater or game room, ultra-durable flooring may not be necessary.
Usage
While we've covered some possible uses above, your basement flooring is more than just a durable surface. Its appearance and comfort must also be taken into consideration. For example, if you host parties or gatherings in your basement, you might not want an epoxy floor that makes the room feel cold and dull. Alternatively, an at-home gym won't need fancy tiling or laminate to work for your needs. Additionally, if you plan to sell your home a few years from now, how will your flooring solution affect the value of your home?
What is better for a basement: vinyl or laminate?
Vinyl
Pros: Once you have identified how you will be using your basement, you can begin to consider flooring. A popular flooring choice for many homeowners is vinyl. Vinyl flooring is affordable and looks lovely in your home. It is also quite durable and water-resistant, perfect for cleaning up spills and long-term use.
Cons: However, vinyl isn't exempt from challenges. For example, removal can be difficult and costly. Also, since it is on the low end of the cost spectrum, you have to be careful that you aren't purchasing cheap materials. Make sure you purchase the flooring from a reputable source.
Laminate
Pros: Another popular solution for the basement is laminate flooring. Laminate and hardwood flooring are great for maintaining a cohesive look throughout the entirety of your home. This flooring also looks and feels luxurious, making it great for parties and group gatherings!
Cons: However, laminate tends to warp over time, and it can be prone to water damage in the basement.
Is tile or carpet better in a basement?
Tile
Pros: Other solutions homeowners look to for basement flooring are tile and carpet. Tile is a great solution for homeowners seeking a water-resistant surface with a luxurious look and feel. Patterned tile is also quite popular and looks stunning in the basement.
Cons: However, depending on the size of your space, tile can be an expensive solution and may not suit your budget. Additionally, if you haven't installed tile before, it might be best to hire a professional.
Carpet
Pros: One of the more common basement flooring solutions is carpet, particularly in traditional-style homes. Carpet has a warm and cozy feel, perfect for adding comfort to a space. It's a great way to evade the cold atmosphere that many basements have as well.
Cons: However, carpet is not water-resistant, and if left unattended, mold and mildew buildup can become health hazards. Additionally, carpet collects a lot of stains, so it isn't the best option if you're looking to add a basement bar or host gatherings in your space.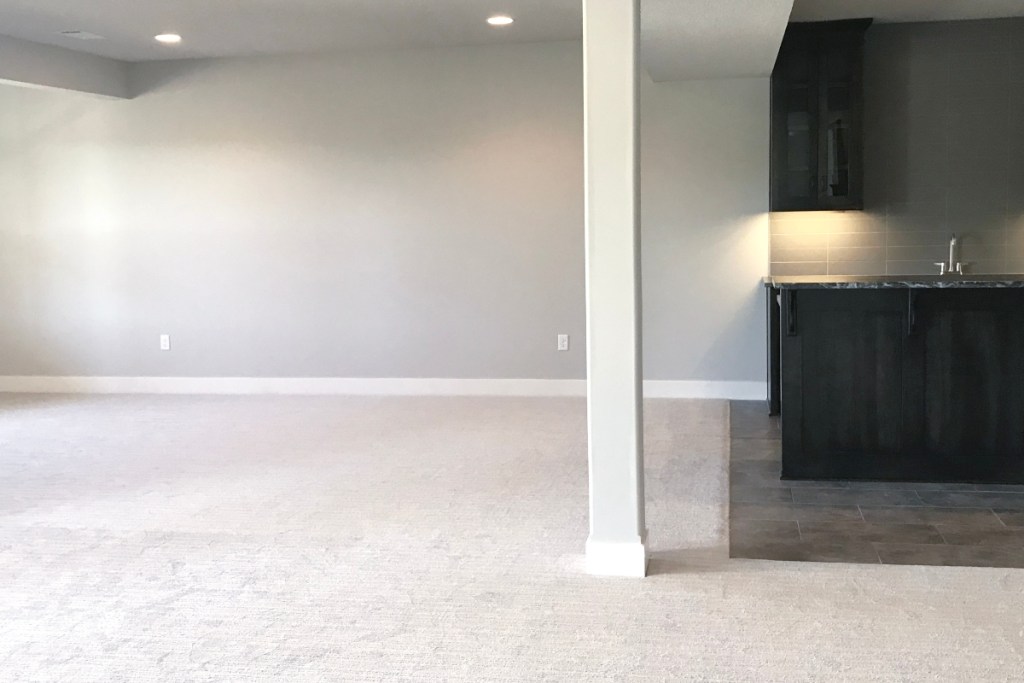 Is epoxy good for basement flooring?
Pros: One solution many homeowners neglect to consider is epoxy. Epoxy is a good solution for those who want to use their basement for storage or struggle with moisture control. This flooring solution is durable, water-resistant, and easy to clean.
Cons: Unfortunately, it isn't the best if you're looking to relax and hang out in your basement space, as epoxy can feel cold and uncomfortable, especially on your feet.
While there are several flooring options for your basement, your decision will heavily depend on the way you use the space. Talk to a professional if your basement is prone to moisture and humidity, as some options may be more expensive in the long run for your situation. Choosing basement flooring that suits your needs can greatly transform your home, and it may invite you to use the space more frequently so you can enjoy your home to its greatest potential.
Editors' Recommendations