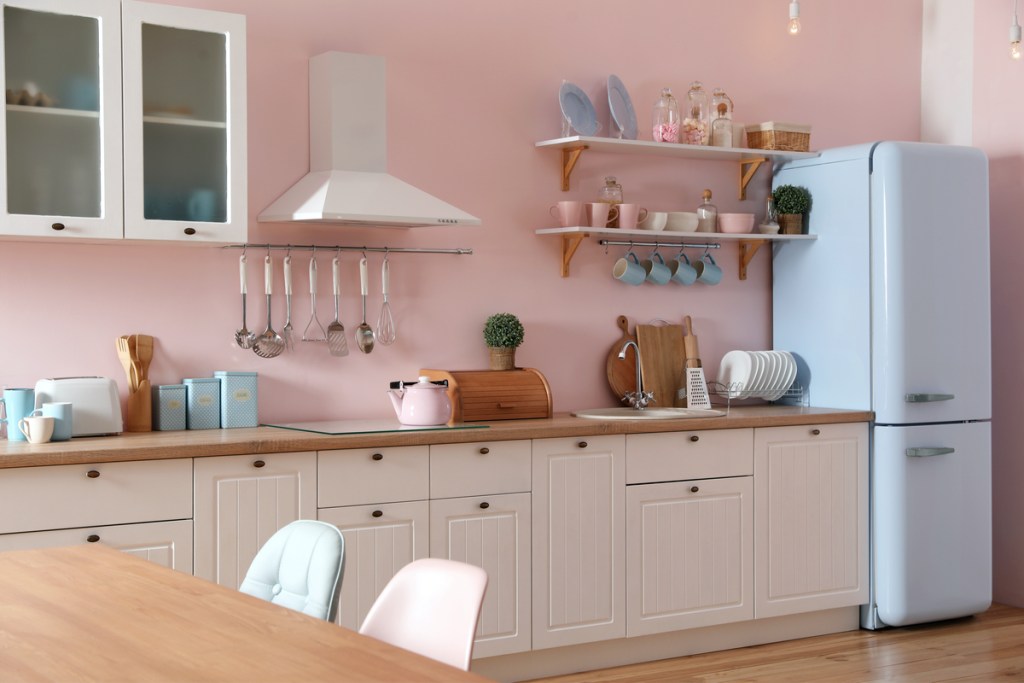 Chances are you've seen those Instagram-worthy maximalist home decor designs or the retro-revival aesthetics on Tiktok, but you may have asked yourself whether or not it's a good idea to personalize your space to that extent. What if your personal style affects your resale value? After all, you might adore the hot pink accent wall, the purple and yellow painted kitchen tiles, and the disco ball chandelier, but it's unlikely a future homeowner will feel the same.
Recently, we came across a motivating piece of advice from one TikToker who argues that it's okay to personalize your home. Here's what we learned.
Don't be afraid to personalize your home
@mandacreatespretty on TikTok shares some of the best home design advice for both homeowners and renters. The advice is simply: Don't be afraid to personalize your home.
Manda Hansen, an avid maximalist home design lover, says, "A comment I see in a lot of home project videos is, 'Wow, that's so pretty, but it's going to kill your resale value.'" Hansen's TikTok page features eclectic, colorful decor and unique maximalist interior designs. From the spunky front door art, which reads 'Have a good day' to the glittery piano, Hansen doesn't shy away from personalization despite critics arguing that doing so will tank the home's resale value.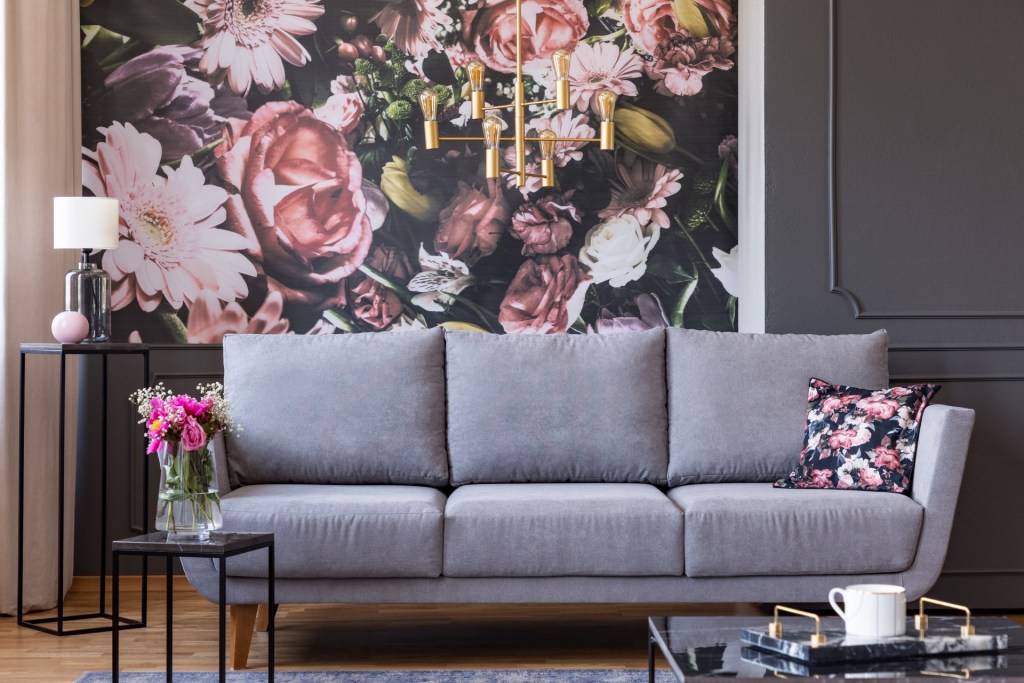 Will DIY projects affect resale value?
"I can't help but think," Hansen continues in her video, "if I were to decorate only wondering what the next owner would like, then I'm pretty much just renting from the next owner."
She makes a remarkable point that whether renting or owning, everyone can personalize their home in ways that makes it easier to depersonalize when it comes time to move.
So, it's fair to say that unless you do a grand overhaul or full-scale remodel, simple changes and customization like a coat of paint will not affect resale value.
How to personalize your home
Here are some fun ways to personalize your home without creating permanent changes that would make it harder to sell.
Add fun pops of paint
A fresh coat of paint is one of the easiest ways to personalize your space impermanently. Do you want a bright yellow wall or a fun checkered design? A coat of paint is a great way to add these eccentric touches.
@honeyidressedthepug on TikTok shows homeowners and renters how easy it is to repaint your home before moving to bring it back into a neutral, renter and buyer-friendly space.
Experiment with wallpaper
Alternatively, you can experiment with easy-to-peel wallpaper. Consider adding wallpaper to an accent wall, the kitchen cabinets, a table or dresser, or even your fridge. Some wallpapers are easy to install and remove, giving you a smooth transition when it comes time to depersonalize your space.
Don't shy away from swapping out some fixtures
Fixtures like ceiling lights, outdoor lights, cabinet handles, door knobs, and sink faucets are fairly interchangeable. You can swap out hardware that doesn't suit your style in favor of something more eye-catching. And when it's time to move or sell your home, change the fixtures and hardware back to something more buyer-friendly.
Don't avoid personalizing your home for fear that future homeowners will dislike your style. You can make plenty of impermanent changes to your space that show off your personality but are easy to remove or cover up once you're ready to move.
Editors' Recommendations