Giving your home a face-lift doesn't necessarily mean you need to break the bank. With a little hard work and some creativity, you can turn any room into a modern and stylish space on a budget. Our contemporary-remodeling tips will help unleash your originality. They will allow you to keep expenses manageable while giving your home a trendy feel that matches your lifestyle. Whether you want to focus on a single room or remodel throughout, it's up to you. Use our ideas as a starting point for transforming your home into a remodeled place that feels fresh and modern.
For your living room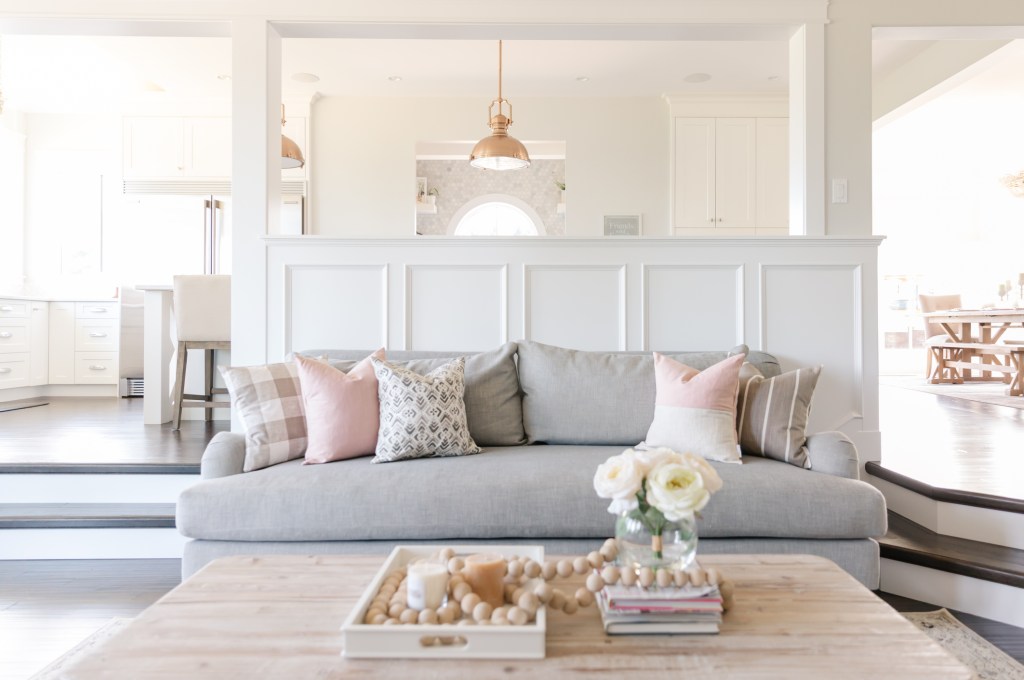 A living rooms should feel relaxed and inviting. In addition to comfortable furniture and plenty of seating space, you should consider lighting and textures to create a warm and welcoming environment.
If your living room needs a boost, these are some easy ways to create an impact that won't drain your wallet:
For a sleek and functional solution for your windows, panel track blinds are the modern window treatment of choice. You could pair them to your smart devices to control the amount of light allowed in.
If your wall surfaces need some sprucing up, faux wall panels are the affordable solution to make them pop. The panels are available in a variety of materials, and you can create interesting patterns that look like stone, leather, vinyl, metal, and more.
Floating shelves create a 3D vibe in your living room and provide surfaces to place books or decorative accessories. Plus, they don't take up any floor space.
LED lights are quick and easy to install, and they create a stylish look in any living room. And, they're an inexpensive DIY project that gives your living room a contemporary feel.
For your home office
You're most likely spending more time in your home office than any other part of your home, so a remodel would improve things. You'd feel a lot better if your working environment was improved. These are our favorite ideas to make the most of your professional space without costing your weekly paycheck:
Adjustable standing desks are the versatile working tables that promote physical activity while you work. They look sleek in any home office and keep you engaged. When you need a break, just bring the desk down and take a seat.
An ergonomic desk chair can do wonders for your work space and your body. If you suffer from aches, pains, or discomfort from sitting all day, these well-designed chairs make an excellent investment. Some companies reimburse its employees for chair expenses, so it's worth talking to your HR department before you buy a new chair.
Stay organized and put your walls to good use with new bookcases for your home office. If budget allows, consider built-in bookcases as a more high-end alternative that adds to the value of your home.
A glass white board can boost the look of your home office, especially when mounted on a wall. They're available in different sizes and make your work space look great.
For your kitchen
You spend a lot of time in kitchen, and it may be in need of a revamp. Let's get cooking with these fresh ideas:
Complement your cabinets with rich, wooden accessories or bold colors, which provide fashionable accents.
Add a vertical herb garden, which can provide a fresh touch to your dishes; think basil, cilantro, oregano, and more. Your family will appreciate the burst of flavor while your kitchen looks eco-friendly and earthy.
Subway tile is the easy-to-install backsplash that looks clean and crisp. It matches a variety of styles and adds brightness to any modern kitchen without breaking your budget.
Your sink is one of the most most-used features of your kitchen, and it's one of the easiest to upgrade. If you have a larger budget, consider a trendy apron sink and a unique faucet. You can elevate your meal-prep experience with this super-stylish fixture.
For your dining room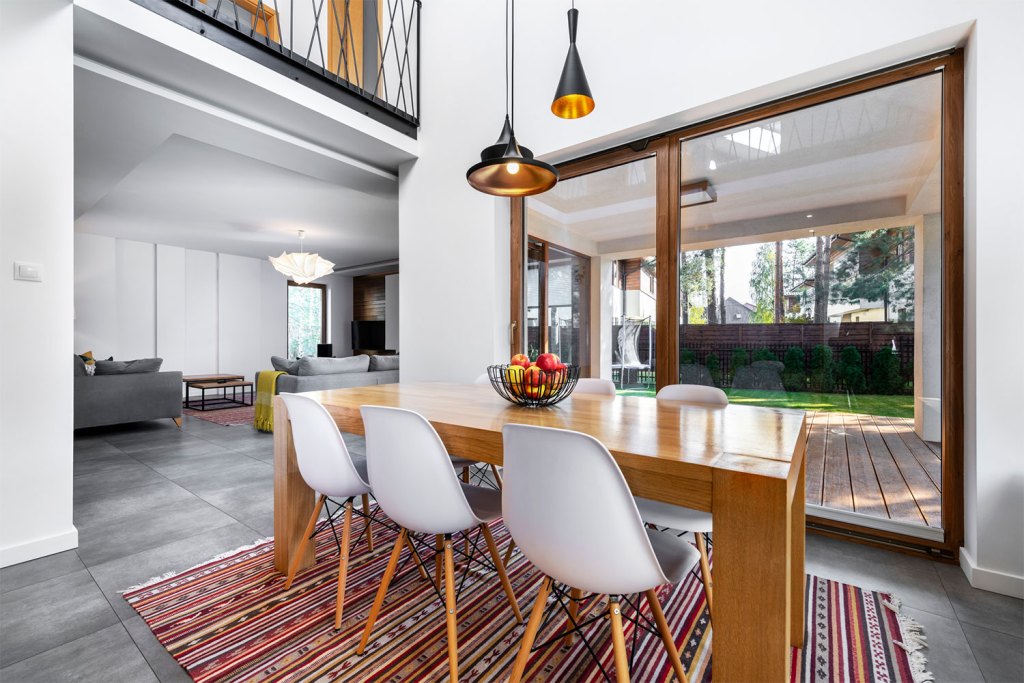 Your dining room is definitely the best place to invest your remodeling money. Here are the dining room fix-up ideas that are worth the expense, since it's where your family and friends enjoy mealtime:
Add brightness to your meals with an impactful light fixture that transforms your dining room. You won't believe the difference it makes when you sit down at the table every night.
If you want to give your dining area a natural feel, consider a turf area rug. They're easy to install and keep clean while tying the room together.
Everyone will want to set the plates when you add a reclaimed wood table to your dining room. They're an immediate boost of warmth and texture.
A built-in buffet or bar is a permanent addition to your dining room and an impactful remodel project. It makes life easier on a daily basis, keeps your home organized, and looks more expensive than it is.
When you give your house a contemporary remodel, you refresh your everyday experience and add value to your home. Our remodeling tips make the most of your budget to give your home a stunning boost that lasts. Whether you're looking to makeover a specific room or the entire house, these striking upgrades will have you loving your home again and again.
Editors' Recommendations