As a place for fun movie nights, watching TV, family game night, and more, the living room is a special place to bring together friends and loved ones. If you feel like your living room could use a little update, then not to worry. There are so many easy and affordable remodeling ideas that will take your living room from bland to grand. HGTV suggests to do some research and plan before jumping all in. So, we're glad to see you here!
Revamp your flooring
Although flooring is a feature that is low and commonly overlooked, it actually is a key aspect that can tie a whole room together. You may think your current living room flooring lacks personality, or maybe it's filled with scuffs and scratches. Either way, there are a variety of ways to restore the beauty of your floors.
Refinish your hardwood floors. You can either have them refinished for a low cost or refinish them on your own with some rented equipment and hard work.
Pull up the old carpet. Whether you want to replace your existing carpet with more carpet or a new hardwood floor, you can save huge costs by doing the manual labor yourself.
Use peel-and-stick tiles. A trend growing in popularity is peel-and-stick tiles. These tiles have an adhesive backing that allows you to firmly press them onto existing hard floors. These tiles are inexpensive, easy to use, and will completely transform your living room space.
Add a fun rug. There are a variety of beautiful rugs out there from Oriental-style rugs to wool rugs. If there is a certain spot on your floor that you want to cover up, a stylish rug can get the job done in seconds.
Lighting is everything
You can change the whole feeling of a room with some simple lighting features. Choose different lamps, wall fixtures, chandeliers, and more to find the perfect fit for your living room design.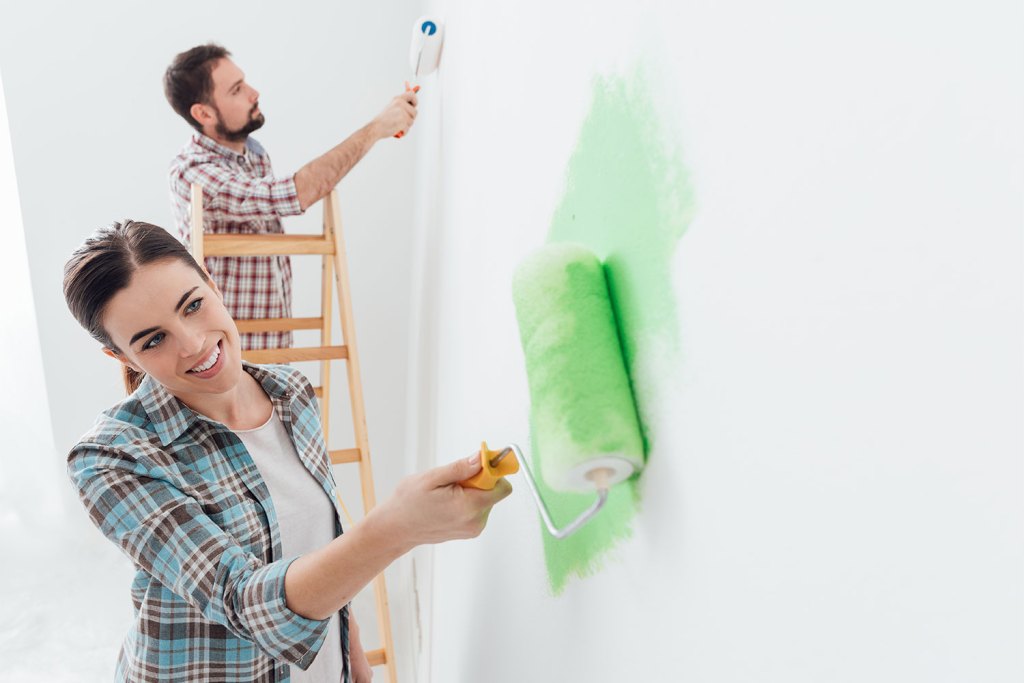 Focus on the walls
Adding some texture, color, and design to your living room walls is a quick and easy remodel project that you can do on a budget. Applying these ideas can help turn a lackluster room into a dwelling space with depth and dimension. With new advancements and technologies coming to light in the world of interior design, it has never been easier to accomplish DIY projects for such affordable prices. When it comes to your living room walls, there are plenty of fun options to add personality, style, sophistication, design, and so much more.
Keep it simple with a fresh coat of paint. Nothing is simpler than a fresh coat of paint to transform your walls. Some of the best colors for a living room include crisp white, mint green, deep blue, soft yellow, and calming beige. While these are merely suggestions, it is important to pick a color that matches your own personality and style.
Have fun with wallpaper. A few years ago, wallpaper was thought to be old-fashioned and out of style, but with new designs and applications, this decorating material has never been more popular. One particularly popular product is peel-and-stick wallpaper.
This kind doesn't need pesky wallpaper glue so you can simply peel off the wallpaper's backing to reveal adhesive material. Then, simply press onto your walls and you're done.
Use new painting techniques. If you're looking to spice up your living room with more than one color or some fun texture, you can try a variety of painting techniques. Creating a feature wall in your living room allows you to seamlessly tie in two different colors. You can also utilize textured paint rollers that will create intricate painted textures right on your wall.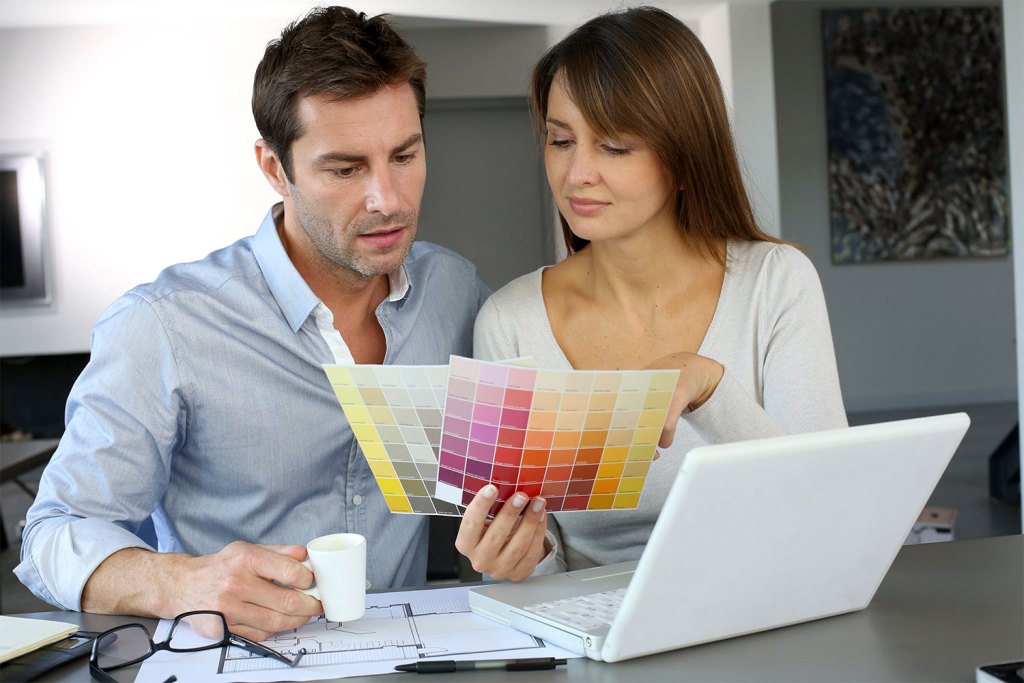 Rearrange your furniture
Sometimes, changing up your living room can be as simple as switching around your furniture. You can change up furniture for different purposes. For example, if you want your living room to be a movie night masterpiece, ensure that all of your comfy seats are in perfect viewing angles of the TV.
The best part about this idea is that it is completely free. All you need is a little muscle, design, and determination to get the job done.
Update your furniture
If your furniture has seen better days, then it may be time for an upgrade. Since there are so many stores and online stores selling furniture, you can find a lot of great options for affordable prices. You also shouldn't feel like you need to replace everything at once. Focus on the important pieces first. Something as easy as a new couch or TV can change the whole vibe of your living room.
Add some stylish decor
When it comes to revamping your living room, sometimes all you need is a new style. Pick a style that you love and add pieces of decor to carry it through your living room. Some fun styles you can choose from include:
Many decor pieces can be found for great prices at thrift shops or you can have fun with some creative DIY projects. The important thing is to pick a theme and then carry it throughout the space.
As with any home remodel, doing it on a budget takes the stress off your wallet and the project. It can be a fun way to get creative and let your inner interior designer shine. Get inspired by some of these easy, quick ways to update your living room and enjoy all that a project like this has to offer.
Editors' Recommendations