Painting is an easy and fun DIY project that will bring a fresh, new look to any room. It can be done by nearly anyone and is the best way to make a room feel brand-new. There are many ways to approach this endeavor. You must consider tools, protection for flooring/furniture, and items that will help add a fun, unique flair to any wall. And you must remember that, from prep to dry time, painting a 150-square-foot room is a whole-day process.
How do you paint walls nicely? Here are some great DIY wall-painting techniques, tips, and tricks to make the process more efficient, fun, and effective.
Clean dirty walls
Make sure you clean and wash your walls thoroughly, especially if you find grime or dirt on it. Wipe away it all with a moist cloth and let the wall fully dry before painting. A clean wall will ensure the paint sticks easily and has a smooth texture.
Always prime the walls
Primers are the best way to get the most vibrant color (even if you're using shades of white paint) out of your final coat. A primer is typically white and is great for painting over brightly colored walls. Moreover, skipping primer might lead to a bubbled paint final result.
Use cotton tarps rather than plastic on the floor
Cotton tarps on the ground, rather than plastic, ensure no sticking to your feet. Additionally, paint dries much faster on cotton tarps, so you are less likely to track paint around your house.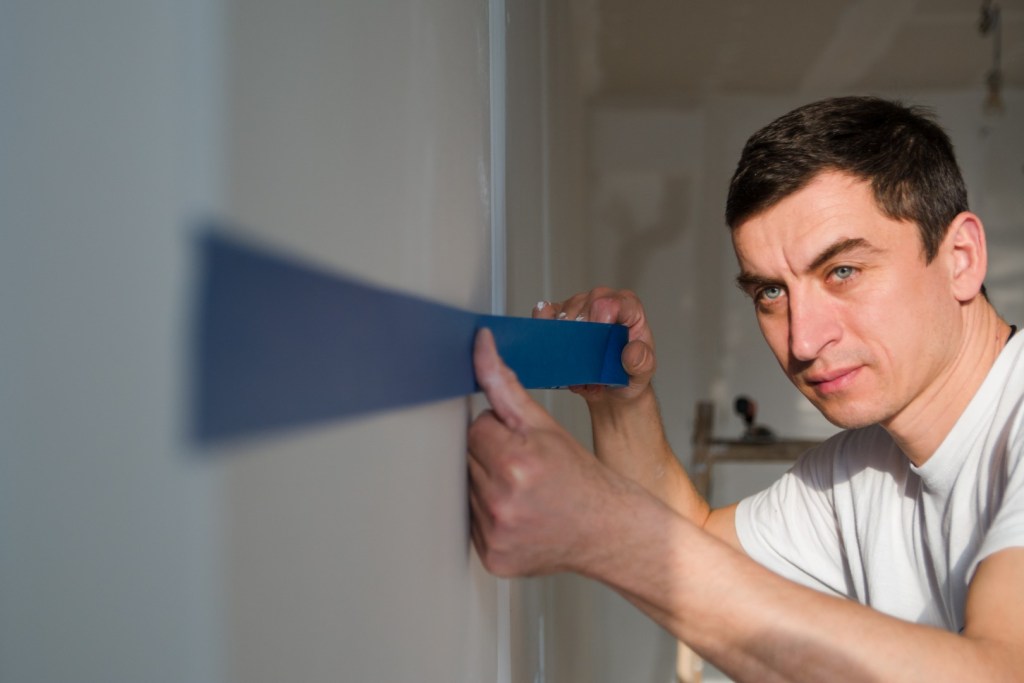 Paint the trim first
When it comes to the order of painting things, painting the trim first is the best way to start. The order is to paint the trim, then the ceilings, and finally the walls. This is because if you are already painting the walls, you don't have to be extremely careful around the trim, and so taping is not needed. The same idea goes for the ceilings. It is okay to get the white paint on the walls and then tape the trim and ceilings when painting the walls. It makes the process easier and more effective.
Mix cans of paint to ensure consistent coloring
Paint color can sometimes vary ever so lightly even if you order the same color for all two, three, or four cans. To avoid any discoloration or discrepancies, you should combine all cans into one large container and mix thoroughly. This will ensure that your paint color remains consistent along every wall.
Utilize painter's tape
A standard painter's tape is a painter's best friend. This thin, blue tape easily adheres to walls or trim, and it can be removed without leaving any residue or marks behind. This tape is great for taping trim and any other wall features to avoid getting paint on them.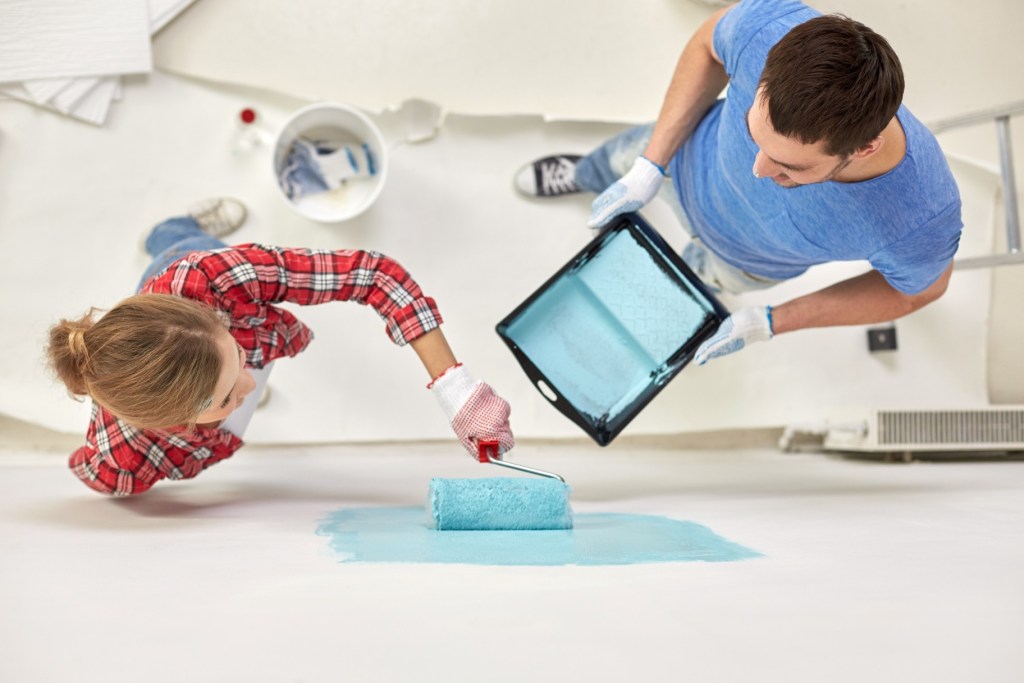 Avoid lap marks by rolling the full height of the wall, keeping a wet edge
To ensure a clean, uniform look, it is important to focus on your rolling technique. The best way to get a wall with no dried lap marks is to roll the full height of the wall. By doing so, you will ensure the paint is dispersed evenly and there are no random marks going in different directions. Before you start rolling, however, make sure you have a fresh coat of paint along the edges near the floor and ceiling. This painted edge should be wide enough so the roller doesn't have to get too close to the floor or ceiling. Paint the edge in small sections so that it remains wet long enough for you to connect it with the roller. This will ensure a consistent, clean look.
Get cool designs with painter's tape
Painter's tape can be the perfect way to add cool designs to your wall. You can tape letters, geometric designs, or straight lines onto your walls for fun, added features. Tape on your kids' initials or design a bright, vibrant feature wall. This type of project only requires tape and your favorite colored paint. It is easy to do and can create a fun design on any wall.
Let the paint dry before tape removal
After you tape everything, paint and let the walls draw; the final step is removing the blue painter's tape. It is important to let the paint fully and completely dry before removing it. This will ensure a clean, crisp line and no smudging. Additionally, you can use a small knife or sharp edge to cut along the tape and paint edge to achieve a super-clean line.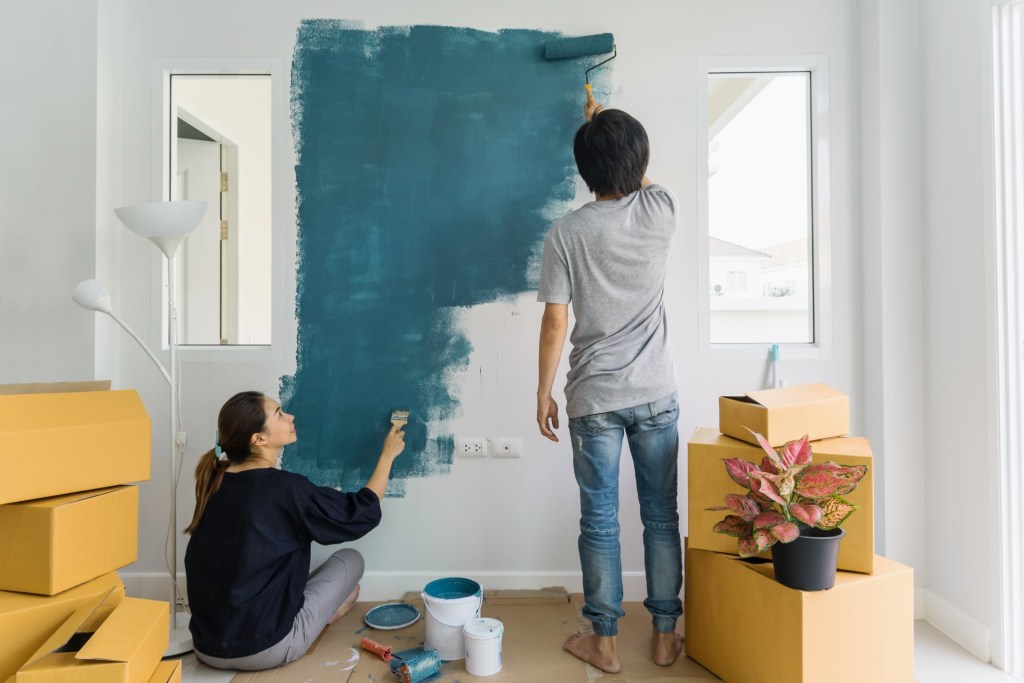 Painting can be a cool and fun project to add a bit of freshness to any wall. It is an easy and affordable DIY project that you can do alone or with the whole family. When painting, it is important to have the right tools and techniques for a high-quality finish. You will be amazed at how much more fun and easy painting can be if you follow these tips and tricks to ensure a faster and smoother wall painting project.
Editors' Recommendations