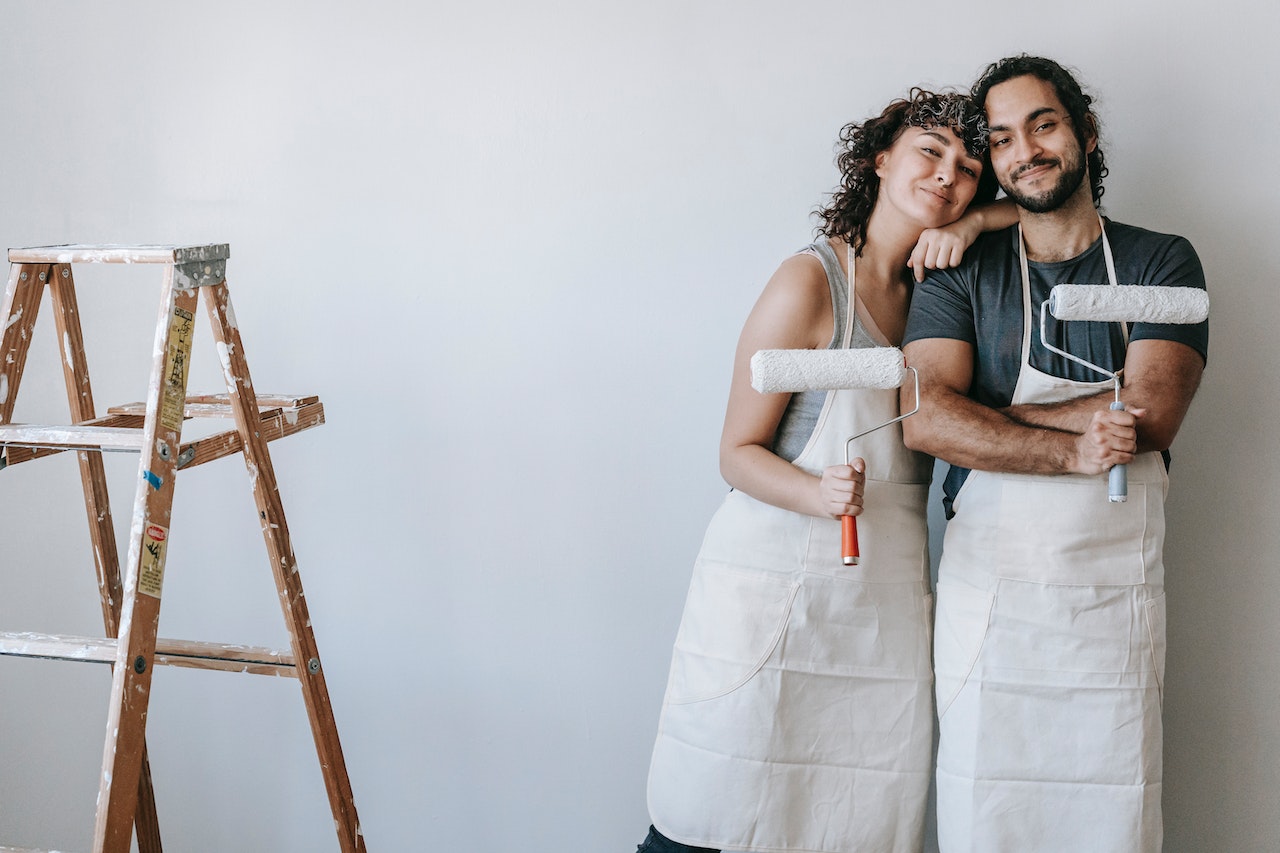 A home remodel is always an exciting project. It's a thrill to be able to reimagine a room and give it a modern, stylish facelift that matches your interior design vision perfectly. Part of the remodeling process, however, is the inevitable task of repainting the space.
While picking out a paint color and a paint brand may seem like a simple choice, there are a lot of variables to consider. One variable is the type of paint finish you need for the space. There are so many varieties of paint finishes — including matte, flat, high-gloss, and eggshell — all with different appearances and benefits. To help you out, we're going to discuss six scenarios when you should definitely go with an eggshell paint finish.
What is eggshell paint and why is it unique?
Among all the types of paint finishes, there are a few things that make eggshell stand out. The level of glossy reflectiveness it gives off, also known as its "sheen," is moderate, somewhere between the low-gloss finish of flat paints and the super reflective sheen of high or semi-gloss paint. This means eggshell paint can offer the best of both worlds: It covers imperfections on the surface well, similar to flat paint, but it also brings a bit more color depth, much like higher-gloss finishes.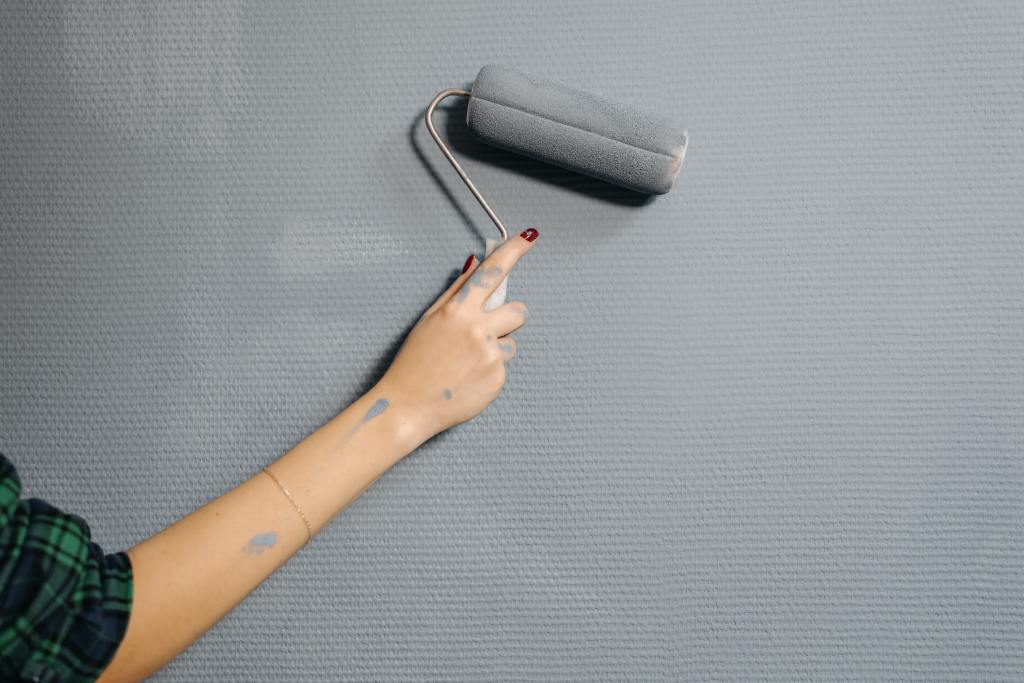 Should I use eggshell or flat paint?
While flat paint is often cheaper than eggshell, it doesn't last as long since it will become chalky and fade faster than eggshell. When compared to flat paint finish, eggshell is much more durable and cleanable, and you can use eggshell in high-traffic areas where flat paint would chip or become damaged faster. Flat paint does outperform eggshell when covering severe imperfections on wall surfaces, but eggshell finishes do a pretty good job with that coverage as well.
Is eggshell paint different from a satin finish?
When it comes to both eggshell and satin finishes, people often use them when painting interior walls, but the two finishes differ in a couple of ways. Eggshell paint has a lower sheen or luster, similar to the texture and appearance of an eggshell. It has a subtle, smooth finish that reflects less light compared to higher-gloss finishes.
Satin finish paint, on the other hand, has a slightly higher sheen than eggshell. It has a smooth, velvety appearance with a gentle shine. Satin finishes reflect more light than eggshell finishes but less than semi-gloss or high-gloss finishes. Satin paint is often used when slightly more sheen and durability are the desire, and eggshell paint can't offer that.

When should you use eggshell paint?
Medium traffic areas
Due to its moderate durability, eggshell does well in areas that see a moderate amount of traffic. That's why it's ideal for interior room projects like bedroom, kitchen, and living room painting.
Spaces that may see some dirt
Cleaning painted walls with an eggshell finish won't rub through or damage the paint since it has a bit of a glossy finish that is on the durable side. This means it's suitable for walls in the bathroom or kitchen that tend to get a bit of grime on them.
To cover imperfections on surfaces
While it doesn't cover major flaws on wall surfaces as well as flat paint, eggshell still does a good job of blending slight drywall imperfections for a smooth, clean-looking finish. It's also really easy to touch up nicks and damages down the road. That's because eggshell paint goes on smoothly, so you won't see the new brush strokes.
In rooms that you won't paint again for years
Eggshell lasts a long time, so any room you're not interested in painting again for many years is a good space to use eggshell paint in. For example, if you're painting a vaulted ceiling or high walls, using an eggshell finish means you won't have to get up on a ladder again for years to come.
When you want to keep your painting budget low
While it's not as cheap as flat paint finishes, eggshell isn't much more expensive and will probably save you money in the long run since it's more durable and long-lasting. In addition, eggshell paint tends to be much less costly than higher-priced finishes like satin, semi-gloss, and high-gloss.
When you're an inexperienced painter
Since it goes onto the surface so smoothly and doesn't show brushstrokes visibly, eggshell paint is a great finish to use if you're new to painting. If you use high-gloss paint, both sloppy brushstrokes and painting mistakes or errors will be much more visible.
Painting projects you should NOT use eggshell paint for
While eggshell seems to check all the boxes when it comes to the perfect paint finish, it does have limitations. If you're looking to paint any of the following areas, you may want to choose a paint finish that's more fitting for the project.
Extensive drywall imperfections
While eggshell paint offers decent coverage and hides some mild drywall imperfections, if there are large areas of drywall with major imperfections, an eggshell finish probably won't hide them completely. In this instance, a flat paint finish will be a better option.
Exterior surfaces
Obviously, exterior paints are needed to paint the full scope of the outside of your house, but what about exterior trim and doors that don't see as much weathering? For surfaces that experience moisture or temperature fluctuation, an eggshell finish may not be the best option. While it's durable, it's not as durable as a high-gloss finish, which is the better option for those exterior surfaces.
High-impact areas
It's true that eggshell finishes are durable enough to handle being used in medium-traffic rooms in the home. But when it comes to high-traffic and high-impact areas, they may not hold up to the beating. When painting doors, door panels, mudrooms, or garage spaces, it's better to go with a high-gloss sheen since it's the most durable option for interior paint.
While painting a room can be a lot of work, the finished result is certainly rewarding. In order to make sure your paint job looks pristine and stands the test of time, choose the right type of paint finish for the particular space you're painting. Eggshell paint offers a good balance when it comes to sheen, durability, coverage, and cleanability, and it's a great option for almost all interior spaces.
Editors' Recommendations