Saying that midcentury modern decor has made a comeback would be an understatement, and that includes midcentury modern patio furniture. You can find it everywhere nowadays. The unique style is known for juxtaposing sleek lines with organic shapes and using new materials and approaches to reimagine traditional pieces.
The look is futuristic without a total departure from the past. It is certainly an exciting design and can create a beautiful oasis in your outside living space. So let's take a deep dive into the most striking midcentury modern patio furniture for your next outdoor redesign.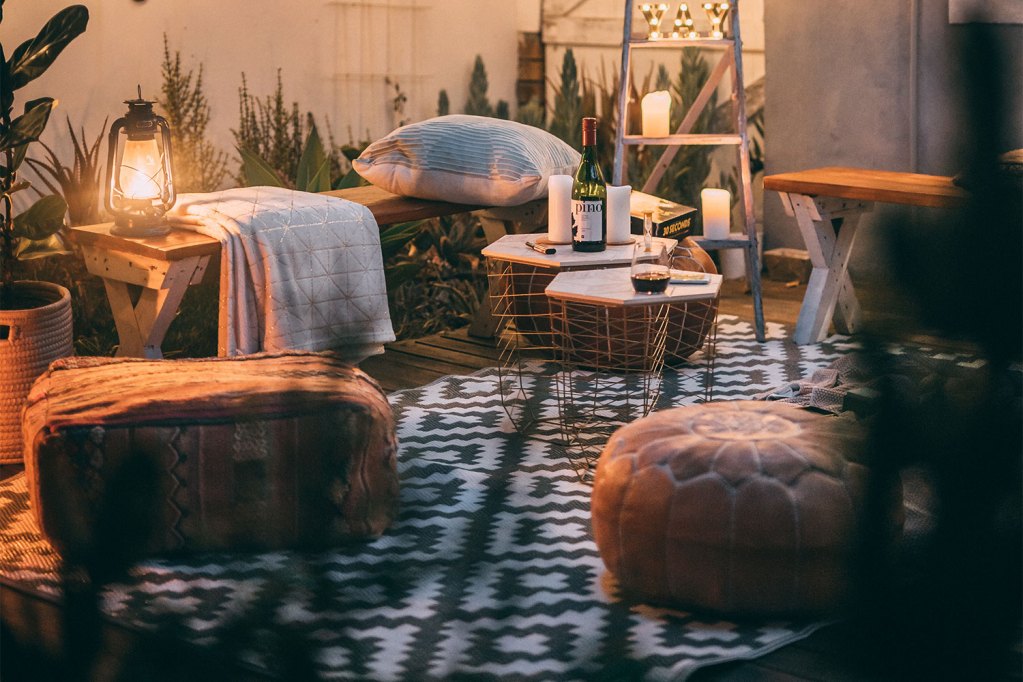 Midcentury modern: What is it?
Like any era of design, midcentury modern has evolved. There was a fusion of geometric shapes and straight lines, but the style didn't fully take form until the 1940s. At the time, America was all about embracing the future. Space exploration, nuclear physics, molecular chemistry, and a growing interest in science fiction played a major part in the development of this futuristic style.
Pop culture and current events weren't the only factors impacting midcentury modern design's development. Materials played a huge role, too. Plywood, metal, glass, vinyl, plexiglass, and Lucite all made their appearance in the furnishings of this era. Unlike how plastic is used to resemble wood or other materials today, in midcentury modern pieces, it was used for its own abilities.
To sum it up, the most distinguishing features of midcentury modern include:
It is understated

Forms are organic and geometric

Functionality is paramount

Outside influences are key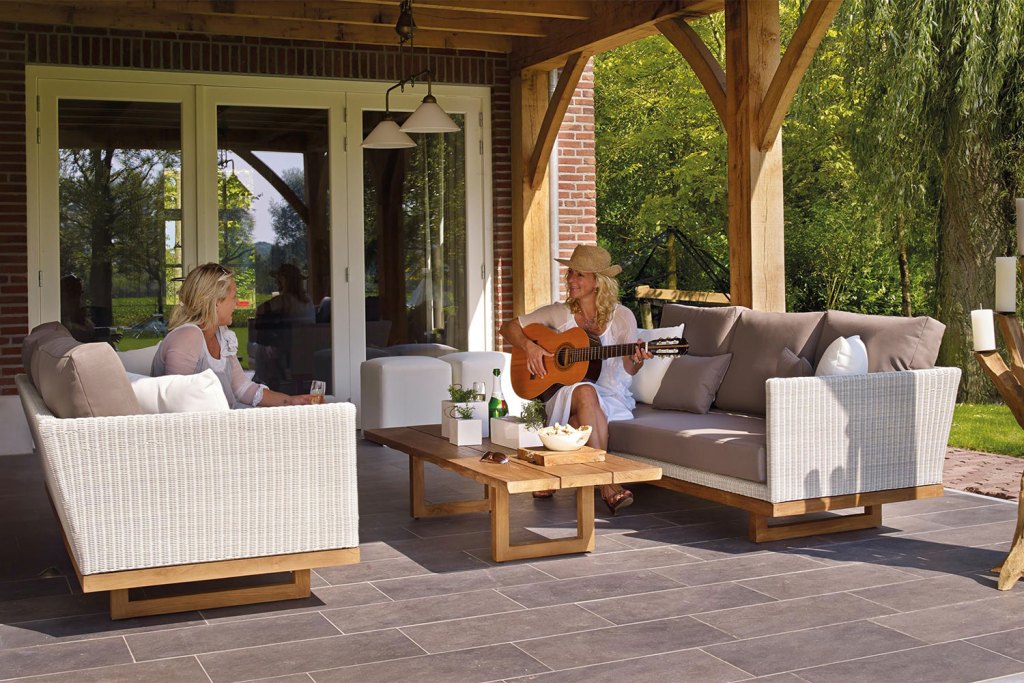 Designing your outdoor oasis
The great thing about midcentury modern patio furniture is the vastness of options. It is a wide-ranging style, so everyone can find something they love. Here's our first tip: Focus on your space. Larger spaces can accommodate more seating and signature pieces, while smaller spaces can benefit from the sleek, clean curves that could make a patio feel larger.
Chairs, couches, and cushions
Midcentury modern chairs and couches come in all shapes, colors, and sizes. If you're looking for a vibrant, modern feel, look into bright reds and blues with more neutral-colored cushions. Cushions can soften up the sharp edges and make a space feel more inviting. Wood-framed chairs and couches, however, look stunning with perfectly rectangular cushions.
Wooden midcentury modern patio furniture
Wooden patio furniture is sturdy, long-lasting, and often feels the most like having real furniture outside. It can also be expensive. Dense-grained tropical hardwood, such as teak, can resist warping and swelling, which is important. You can also opt for cheaper wood and throw on a cover for protection.
Other popular woods used in midcentury modern patio furniture are cedar, pine, and eucalyptus. Just know that wood furniture often requires staining and oil to maintain its original appearance. With a little bit of care, your outdoor wooden pieces will stay fresh for years to come.
Metal midcentury modern patio furniture
Is wood not your style? Because of the higher price tags of wooden outdoor furniture, metal is becoming an increasingly popular choice of midcentury modern design. Aluminum furniture is lightweight, durable, and doesn't require much maintenance. Steel is a heavier option, but both usually need to be coated with a protective finish known as powder coating. The good thing about metal outdoor furniture is there are a lot of options at all price points. It can add a sleek, industrial look to your space, and you can always soften up steel chairs and couch frames with bright cushions.
Plastic midcentury modern patio furniture
Plastic furniture may have a reputation for being flimsy, but new technology proves that it can be a great material for outdoor furniture. High-density polyethylene plastic furniture can be incredibly durable. Some benefits are that it doesn't require painting or sealing and can be designed to look like almost anything. Plastic is easy to wipe down and won't peel like other products. Plastic can be a great, affordable choice for someone who wants easy maintenance without sacrificing a beautiful, modern look.
Fabric midcentury modern patio furniture
If your dream weekend involves a couch and some sun, look no further than an outdoor sofa. Usually, they are made of a blend of wood or powder-coated steel with fabric cushions. Midcentury modern outdoor couches offer an incredible level of style without sacrificing comfort. Certain treated fabrics mean that these comfy couches can hang outside all day, all year.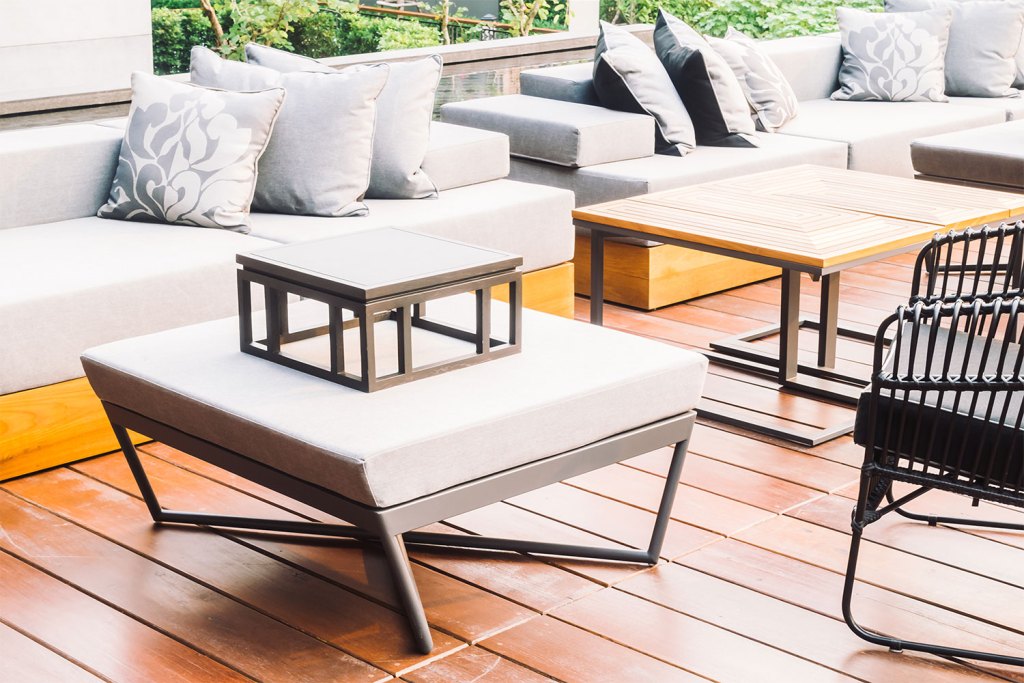 Can't decide? Have it all
The beautiful thing about midcentury modern is its ability to blend materials that would otherwise not go together. Matching steel-framed chairs next to a gorgeous wooden table and some brightly colored cushions can provide you with an industrial, woodsy feel. Or you could choose to bring together clean, white chairs made of plastic and soft cushions to make sitting a pleasure. Whatever you may decide, always follow your style. Midcentury modern will give you all the options you could want and help you in the creation of your perfect outdoor space.
Editors' Recommendations