Having all your shoes organized on one rack is a great and easy way to declutter your home. It can also make it easier to choose what to wear. It's great if you're renting and don't have much space. A rack is also a great shoe storage idea for entryways, as it results to a spotless, more aesthetically pleasant, and more inviting area. Plus, it makes it clear to guests if they should take their shoes off and where to store them. We've put together some options to help you choose the best wooden shoe rack for you.
Showing off your new shoes is fun, so why do it only when you're wearing them outside? A good-looking wooden shoe rack can let you showcase your best kicks, heels, or boots whenever you have people over. Plus, it can keep your home cleaner and more organized, and who doesn't want a good-looking entryway?
SONGMICS Bamboo Wood Shoe Rack
Best Overall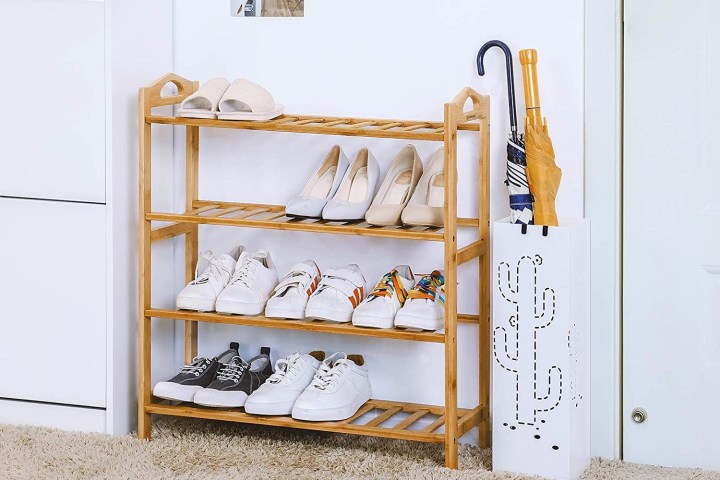 The SONGMICS Bamboo Wood Shoe Rack is the best overall option — it's sturdy and well-built. It can fit more than just your shoes. Its open design makes sure your shoes don't keep odors. And it has four tiers, leaving enough space for everything you might want to put on it.
Tangkula Wooden Shoe Rack
Best Vertical Wooden Shoe Rack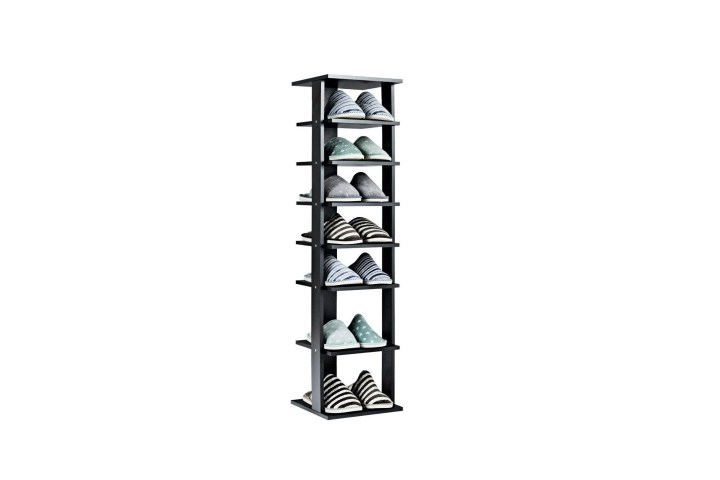 The Tangkula Wooden Shoe Rack has seven open shelves with adjustable heights, so you can arrange for different shoes to fit. Its design is also stunning and can easily be used for more than just shoes — try a vase with flowers on the top shelf for touch a color. It also comes in a larger size if you want to double your capacity.
Honey-Can-Do Bamboo 3-Tier Shoe Shelf
Best-Looking Wooden Shoe Rack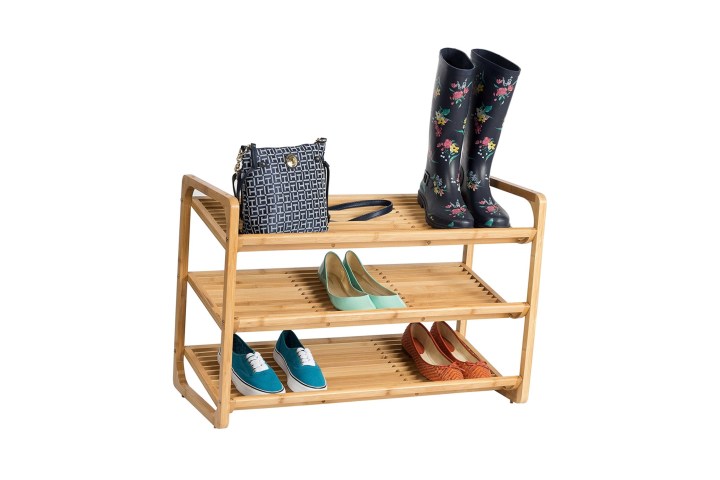 If design and looks are your top priorities, look no further than the Honey-Can-Do Bamboo 3-Tier Shoe Shelf. It has a classic look, with slanted shelves that allow for more breathing room for your shoes. Bamboo is sustainable and is naturally moisture-resistant, which is definitely a thing to consider if you get a lot of snow or rain.
Having a good shoe rack can really make your life better. Whether you want to hide your shoes in a closet, keep them in the entryway to avoid dirt and wetness, or flaunt them to all your visitors, the right shoe rack will do that and so much more.
However, if you're looking for living room inspiration, you can check these incredible shoe storage rack ideas for your living room.
Editors' Recommendations