Match these bottles with the perfect dispensing method like spray misters, pipettes, and pumps for the best way to store all your precious liquid potions. We have researched far and wide to compile only the top products made with great materials that are built to last. Pick out the best amber glass bottle from our selection and you are good to go.
By filtering blue light, the best amber glass bottles are able to extend the shelf life of many products from skincare to beer. They are environmentally friendly since they can be reused and easily recyclable. Check out the amazing options on our list.
PrettyCare Amber Glass Eye Dropper Bottles
Best Overall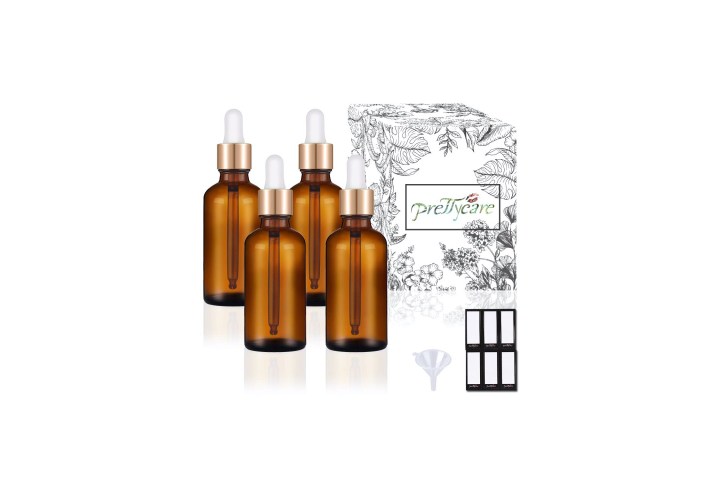 If you are looking for a premium product, the PrettyCare Amber Glass Eye Dropper Bottles are among the best products on the market. Featuring 3.1-inch pipettes, they are longer than most and allow for better measuring. This pack of four is made of UV resistant glass and has a leak-proof design that makes them perfect for aromatherapy.
Sally's Organics Amber Glass Spray Bottles
Best amber glass spray bottles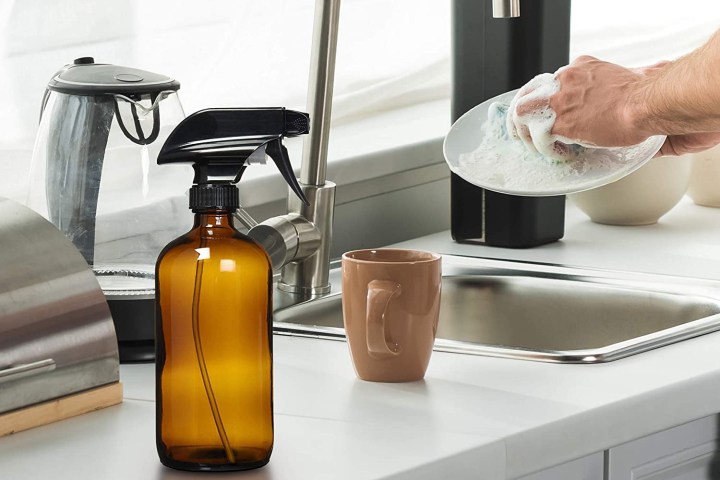 To dispense your concoctions in a spray, Sally's Organics Amber Glass Spray Bottles are the way to go. This pack of two is a great option for homemade cleaning products, everyday aromatherapy and even as a refreshing facial mist.
ULG Amber Glass Roll On Bottles
Best amber glass roll-on bottles
The ULG Amber Glass Roll On Bottles are perfect for all your perfume and essential oil storage and dispensing needs. With eight bottles in each package, you can have all your different blends with you at all times. The stainless-steel roller ball is of great quality and will avoid any corrosion.
Your high-quality beauty secrets and natural enhancers must be stored safely to ensure their longevity. The lovely amber glass bottles on our list are the perfect way to care for your products while also being environmentally friendly and adding a cool vintage look to your bathroom. Use them to enhance your beauty regimen and decorate your home.
Need more options? Take a look at some of the best glass spray bottles.
Editors' Recommendations