If you're a trendsetter who started using mason jars before they became popular, you can stay ahead of the curb now with some cool and useful lids that are sure to stand out. With the right lids, you can how off your personal sense of style and make mason jars work for your individual needs.
For many, mason jars are the ultimate eco-choice for food and beverage storage. By switching up the jar lids, you can enhance these useful solutions to make them even more convenient. Whether you want to differentiate your mason jar from the others in the office fridge or are looking to color code your meal prepping, there is a jar lid that is perfect for your needs. Let's take a look at our favorites.
Aozita Plastic Mason Jar Lids
Best overall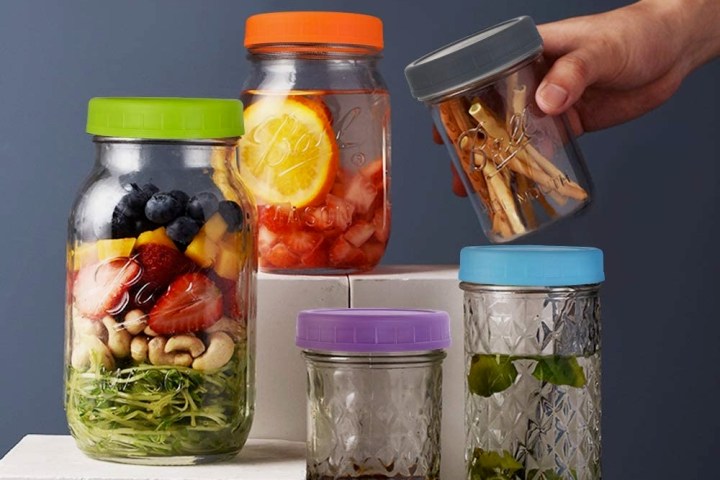 The Aozita Plastic Mason Jar Lids offer versatile cap sizes that fit multiple brands, regardless of jar capacity. Bright and colorful, this pack includes 18 lids in assorted colors and 18 silicone rings to seal your contents safely. Made from medical-grade plastic, these BPA-free lids are safe to use with all types of food.
County Line Kitchen Mason Jar Flip Cap Lid
Best for drinking
When you want to use your mason jars to sip on beverages, the County Line Kitchen Mason Jar Flip Cap Lid is the perfect accessory for you. These airtight seals are reliable and long-lasting, to keep your drinks fresh and leak-free. They add a sporty look to your favorite mason jars and work with wide mouth jars to make your jars even more versatile than they already are.
Ball 6-Pack Lids and Bands
Best basic mason jar lids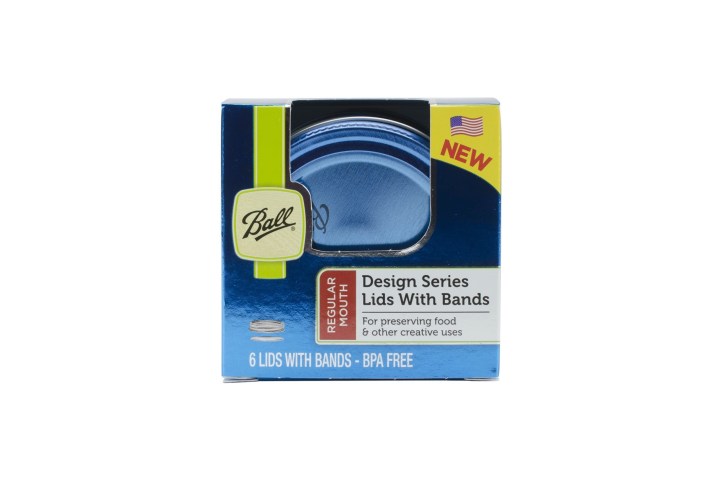 If you like traditional mason jar lids but lose them often, the Ball Lids and Bands are the perfect replacement solution for you. They fit all regular-mouth glass preserving jars and seal in the freshness of your foods. This pack of six lids are intended for one-time use only, while the bands can be reused.
Mason jars are versatile, eco-friendly, and a healthy alternative to plastic food containers. Make them even more useful with lids that perfectly match your favorite jars. With the lids on our list, you can use your jars as water bottles, color-coded food storage, or one-time seals that are effective and visually appealing.
Editors' Recommendations