Take mason jars out of the kitchen and use them as part of your decor to give your home a rustic style. These aesthetic containers look great no matter where you choose to use them and are an excellent alternative to plastic.
If you make conscious decisions about the type of food that you buy and save your leftovers to avoid being wasteful, switching to mason jars for food storage is also the environmentally responsible thing to do. Both the production and disposal of plastic create irreversible damage to the environment, but this can be easily avoided with the use of glass. Mason jars are also a versatile container for more than just foods and beverages. They can also be used for baking, packaging food gifts or even dispense soap.
Ball Regular Mouth Mason Jars
Best Overall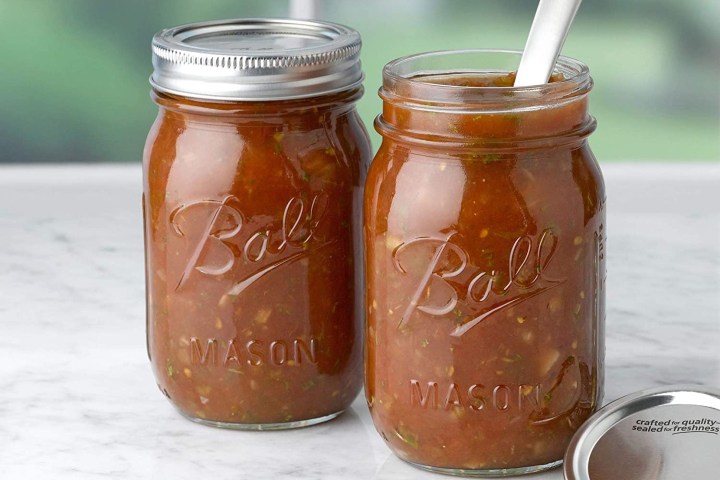 Ball Regular Mouth Mason Jars are the classic, all-American glass container of choice. Perfect for beverages and all kinds of food, these 16-ounce jars include lids and airtight bands for you to safely store your preserves, herbs or cookies. This set of 4 is both functional and fun.
VERONES Mini Mason Jars
Best Small Mason Jars
The VERONES Mini Mason Jars are a set of 25 glass jars with beautiful silver lids, plus 20 extra free lids and 30 rustic chalkboard labels. These food grade containers have a capacity of four ounces. They are ideal for food and also make great wedding favors, DIY decor and spice jars.
Kitchentoolz Gallon Mason Jars
Best Large Mason Jars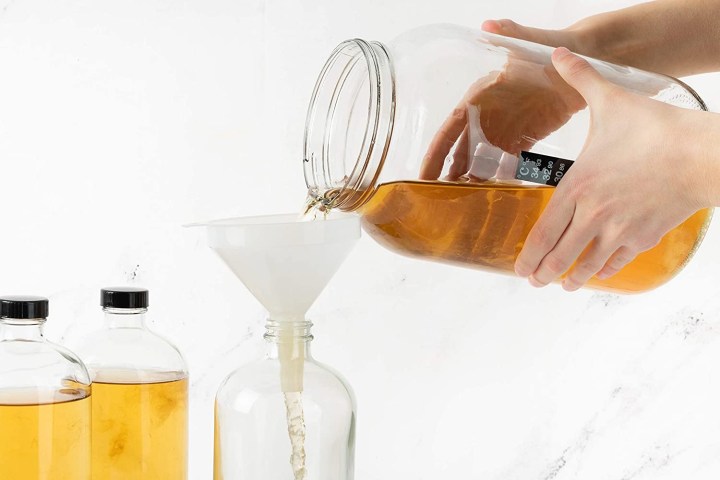 Kitchentoolz Gallon Mason Jars are US-made containers that feature durable thick glass and foam-lined plastic lids that will never rust. This pack includes two 1-gallon jars that are perfect for making fermented drinks or to store oatmeal in the pantry.
Practical and attractive, mason jars are the perfect solution for kitchen storage everywhere. Use them outside of the kitchen as a decorative accessory and to reduce the use of plastic around the home. The items on our list come in different sizes, so you can safely stock your pantry while you conserve the environment and protect your family's health.
Editors' Recommendations