Sometimes, you just have to treat yourself. When it comes to your home, having the best pieces of decor, top-quality appliances, and all the bells and whistles can add great peace, comfort, and confidence to your life. Your next big-ticket item for your home depends on your own personal style, preferences, and what's truly important to you when it comes to your home living. Whether you'd love to modernize your kitchen, get better sleep with the best bedroom pieces available, or it's time to get some peace of mind with a state-of-the-art security system, we've got you covered. Here are the three best big-purchase items for your home on your next splurge.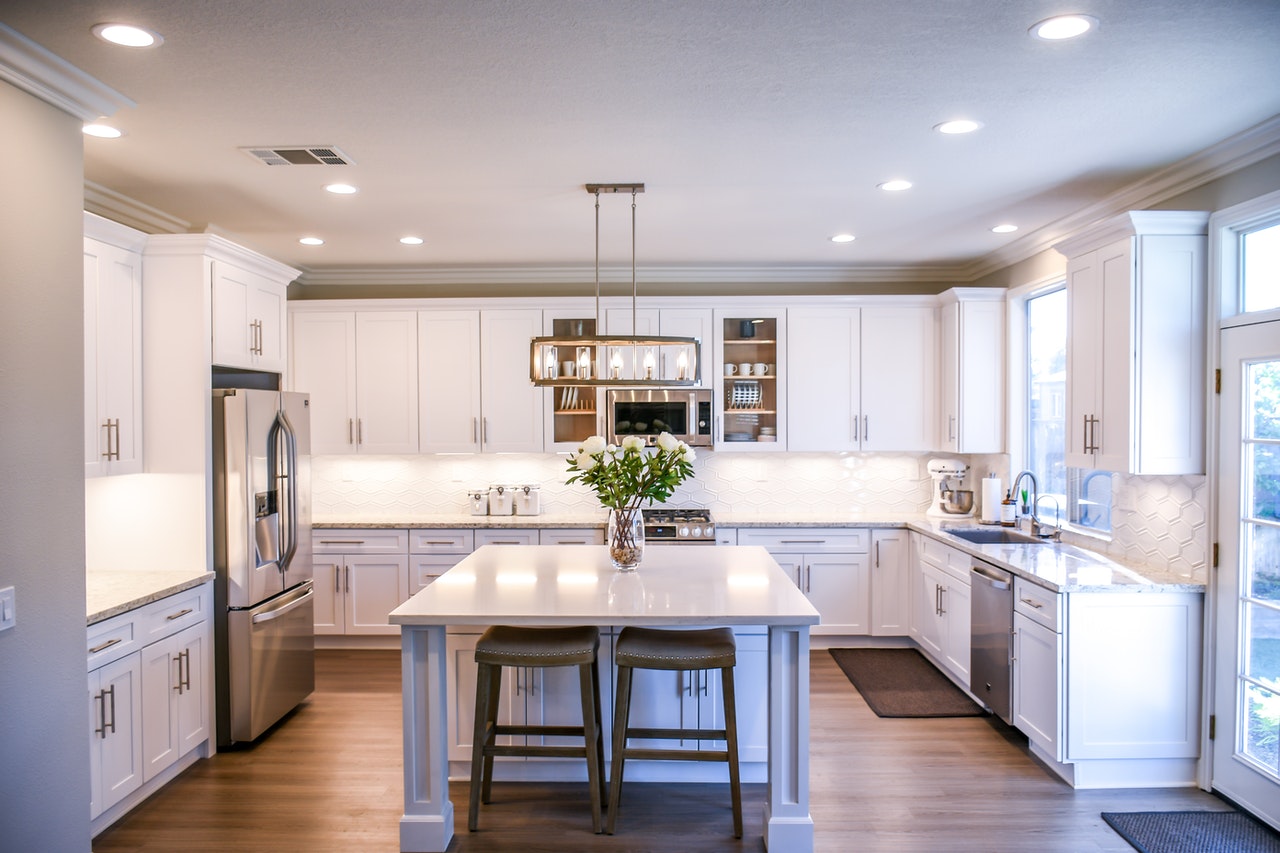 Smart home security system
Your home's security is no joke. To protect your home and your loved ones, you need a smart-home security system that is dependable, easy to use, and easy to install. Simplisafe's Home Security System gives you smart convenience with its ability to connect to both your smartphone and Alexa, and you can also connect it with a professional monitoring company for even more peace of mind.
This system comes with a siren-equipped base that sounds an alarm at 95dB, and it also includes six sensors, a keypad, and a panic button. You can customize this system to your liking by placing the sensors at your preferred entry points around the house.
Upgraded kitchen appliances
Nothing ups your cooking game like brand-new kitchen appliances. With a state-of-the-art refrigerator, stove, microwave, and dishwasher, you'll never want to leave your kitchen. But you don't have to stop at upgrading your standard kitchen appliances. Bring your kitchen into the 21st century with some smart peripheral appliances. They connect with your smart phone or Alexa, and are truly the key to innovative and exciting cooking.
With an air fryer, you can have delicious and crispy wings, French fries, and more. A high-quality, smart espresso machine can give daily coffee experience a boost. Even a high-tech, automatic trash can will simplify your life and bring you a bit more peace in the kitchen. The possibilities are truly limitless when it comes to upgrading your kitchen appliances.
A high-quality mattress
Your bedroom is your sanctuary of rest, so it just makes sense to splurge on the best when it comes to your mattress. A good night's sleep is crucial to your mood, your focus, and even your health. A high-quality mattress can last you for years to come, and it's one of the best investments you can make in your home.
When it comes to superior comfort and healthy body alignment, memory foam mattresses steal the show, every time. Memory foam not feels incredibly soft and effortlessly comfy, but it also relieves stress on high-pressure points on your body to reduce aches and pains. Classic Brands Cool Gel 2.0 Chill Memory Foam Mattress has all of benefits of a memory foam mattress and more. It's great if you're a hot sleeper, as it has an infusion of cooling gel that pulls heat away from your body to keep you cool while you sleep. Don't underestimate the power of a great night's sleep.
Splurging big on occasion is good for the soul. You work hard, so you deserve to let go and grab a big-purchase item for your home that will bring you joy, comfort, and ease. Whether you want to spruce up your kitchen, up your security game, or replace your worn-out bedroom furniture, you won't regret upgrading your home and helping to make it your own personal sanctuary. Make sure your next big purchase is one that allows you to treat yourself for a change.
Editors' Recommendations