If you want to bring your home into the 21st century, making updates to it with smart items will lead to an intricately run smart home that requires little effort on your part. Smart products are known for their unparalleled convenience and energy efficiency, so you won't regret a smart upgrade. Whether you want to upgrade your home's security, lower your environmental impact, or simply reduce a bit of stress, we've got you covered. Save time, money, and a bit of your sanity with these six amazing smart-home buys this Christmas.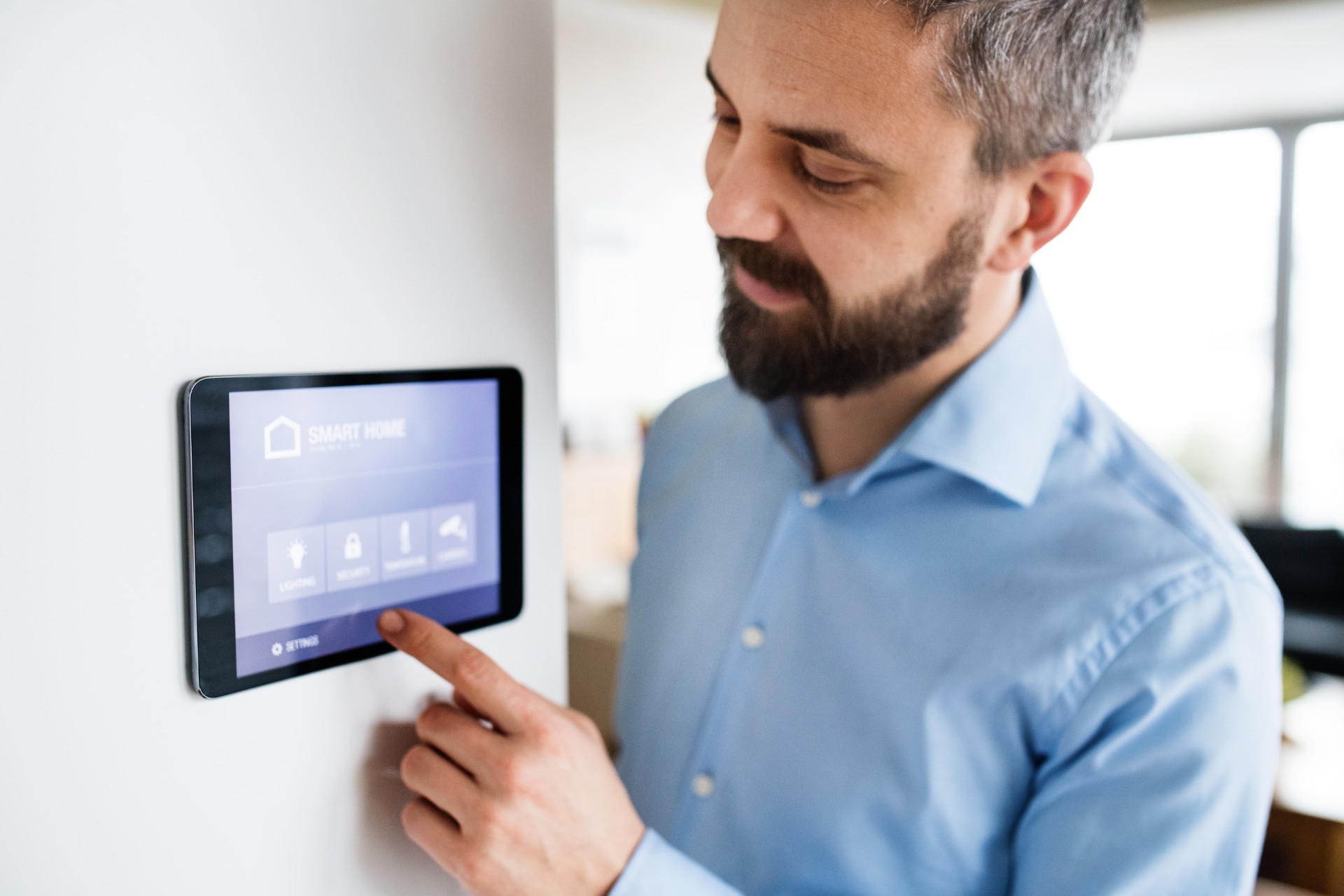 Google Nest Thermostat
Transitioning your heating and cooling into a smart functioning system is both convenient and economical. With the Google Nest Thermostat, you can control the temperature in your home directly on the thermostat, on your phone, or even with your voice. You can even create an energy-efficient schedule that will reduce the heat or air conditioning while you sleep or while you're away at work. This thermostat is so smart that it senses when you leave the house and turns the temperature to ECO mode.
August Smart Lock Pro + Connect
For premium security at your front door, the August Smart Lock Pro + Connect allows for keyless entry, monitoring, and entry notifications on your smartphone. It connects with Alexa, Google Assistant, and Siri, so you can lock and unlock your door from anywhere as long as you have your phone. The access possibilities are wide, since you can unlock with voice activation, biometrics, or even your traditional manual keys.
iRobot Roomba 960
If you hate the sweat, aches, and tears that come along with vacuuming , an iRobot Roomba 960 is the perfect smart addition to your home. This robotic vacuum can operate on demand or on a customized schedule, so you can enjoy a freshly cleaned floor without the effort of manual vacuuming. It has smart navigation that maps out your home along with its dirtiest hot spots for a more efficient and thorough clean. What could be better than getting the chore of vacuuming done while you work, play, or even nap?
Aisirer Smart Light Bulb 2-pack
When it comes to smart lighting, there are a lot of options out there. The simplest solution to transitioning your home's lighting to a smart system is to replace your old light bulbs with smart ones. Aisirer Smart Light Bulbs are compatible with Google Home and Alexa, so you can control your lights with voice activation or with your smartphone. With the convenient grouping functionality, you can control several bulbs with one command, or you can even set a schedule so you don't ever have to walk into a dark house.
Aisirer Smart Light Bulb 2-pack
Hamilton Beach Works with Alexa Smart Coffee Maker
When your morning coffee is essential to starting your day, it's torturous to wait for that first pot of coffee to brew. With Hamilton Beach Works' Smart Coffee Maker, you can program the machine to have coffee ready right away in the morning. The best part is, this coffee maker is compatible with Alexa, so you can start brewing with just voice activation and have fresh coffee in just minutes.
Gosund Mini WiFi Outlet Smart Plug
With all the smart-home items out there, you can really bring your home into the 21st century. But what about all your other electronic devices? If you want the freedom to turn any electric item into a smart one, Gosund Mini WiFi Outlet Smart Plugs are the way to go. With these plugs, you can control your lamps, alarm clocks, or even your small kitchen appliances from your smartphone or with Alexa.
You need some ease and convenience in your bustling and busy life. Smart-home items not only up your convenience game, but they also allow for more efficiency in your home that lowers your environmental impact along with your energy costs. The smart-home items on our list work around your schedule and your lifestyle to allow for a convenient and balanced life.
Editors' Recommendations