Smart thermostats have come on the market in recent years with much fanfare. They control a home's heating and air conditioning and allow the owner to control the temperature by a schedule, so you decide when to turn it up, down, on, or off. Plus, they also come with additional features like sensors and Wi-Fi connectivity, so it makes heating and cooling your space a breeze.
These app-enabled smart home appliances allow you to control how and at what temperature your home is set from the comfort of your couch (no one's judging), work, and even on vacation, all while using less energy. No one wants to come home after a long day of freezing in your office to a cold house — and now you don't have to. Many smart thermostats now work with Alexa, Google Assistant, and Siri, giving you even more ways to adjust the settings to your home system.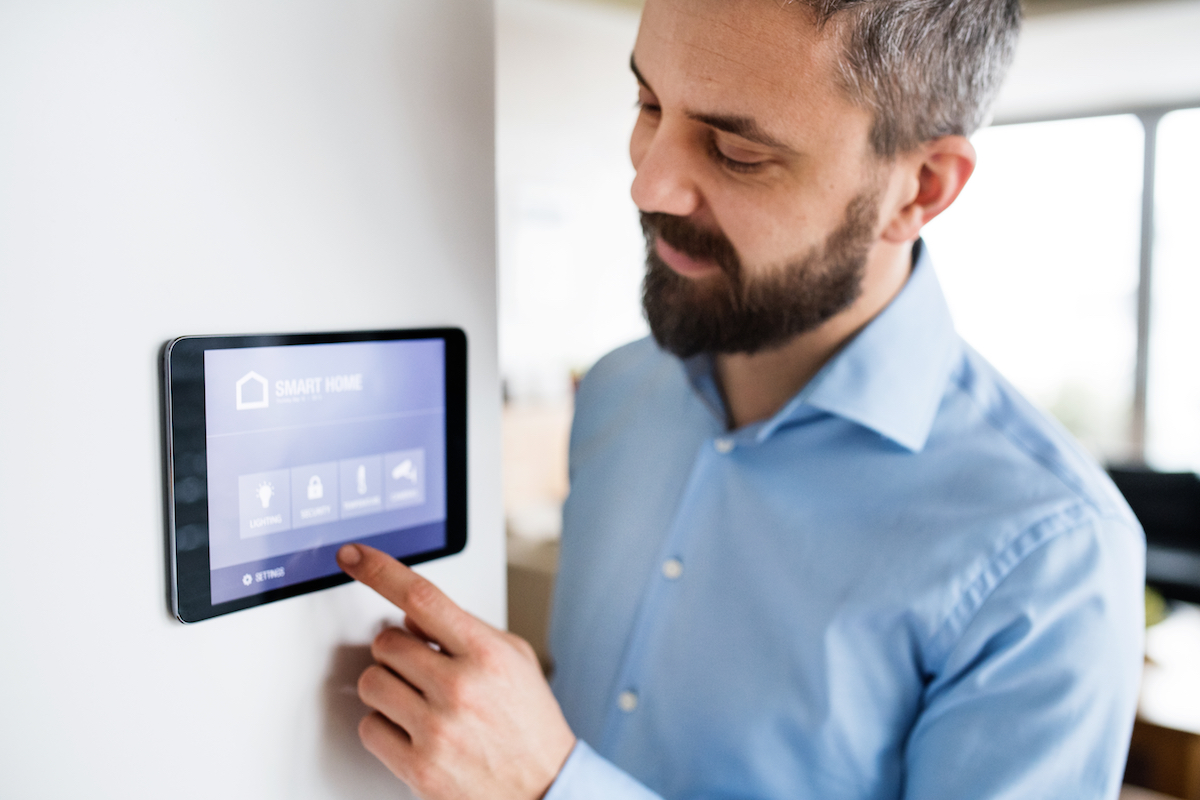 Smart Thermostats also boast features like remote sensors, power-extender kits, and even measure your energy usage so that your home can be more energy efficient. That's a win for you and the environment.
There are a lot of options on the market, but the Google Nest Learning Thermostat (third generation) is our top pick. It comes in at $249 per device, so it's not cheap, but it learns your heating and cooling preferences over time and creates a schedule to optimize how you heat and cool your home without ever having to program it.
Plus, it's super easy to install and compatible with most systems. It's also pleasant to look at with a tactile control wheel and a screen that doubles as a time or weather clock. You can also match it to other appliances in your home — it comes in seven finishes like Snow, Fog, and Charcoal.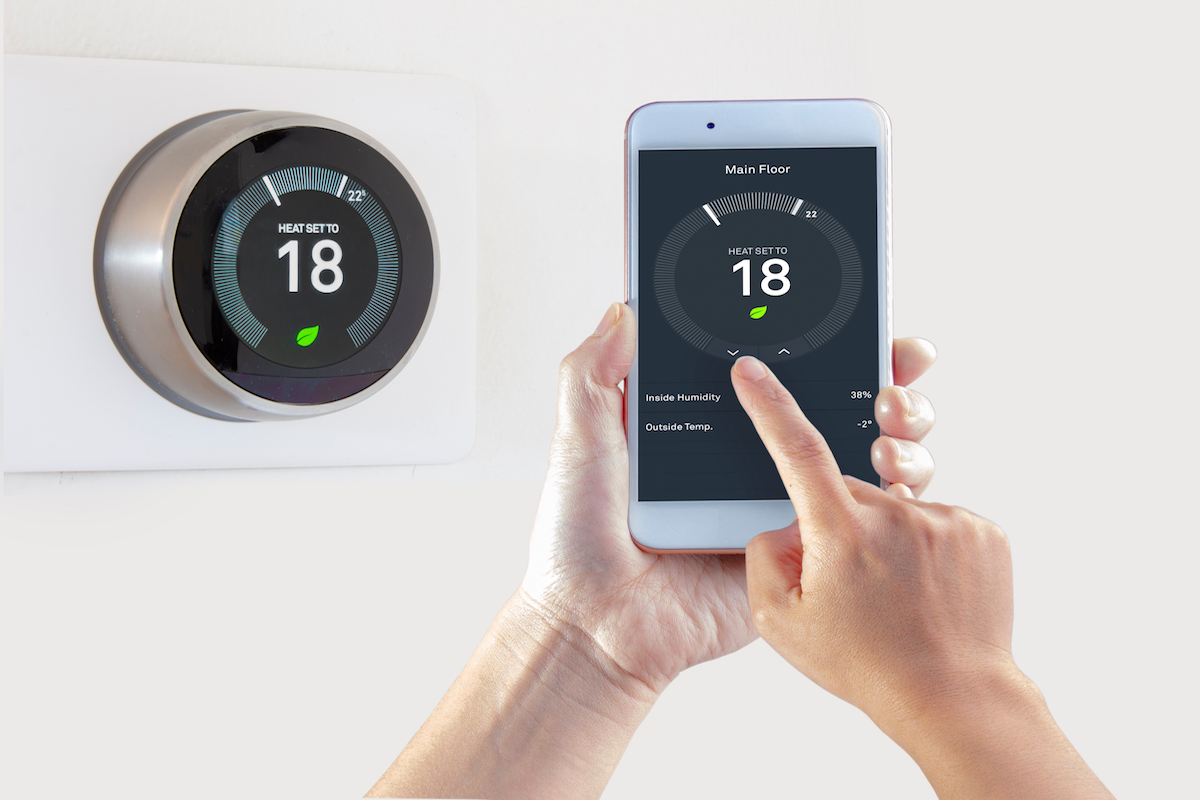 Another good option is Ecobee's SmartThermostat with voice control. You can use Alexa voice command to turn the temperature up and down. It can also play music, bring your today's top headlines, and it works with remote sensors, so you can install them in rooms that are too hot or cold, and it will learn the perfect temperature to keep them. You'll no longer need an Echo speaker because it has Alexa built-in, but it also works with Google Assistant, Apple HomeKit, and Siri. The hit is $250, but it saves an average of 23% on annual energy costs.
A lower-cost but still good option is the Lux Kono Smart Thermostat. It's a nice-looking unit that's HomeKit-enabled and is voice-controlled, plus it's compatible with several voice assistants. It also has a mobile app, so you can set it and forget it from anywhere. You can find this unit for just $88, so it's easy on energy and your budget.
All of these options make it simple to control your home's temperature from anywhere, and lets you take advantage of the advances in technology while being eco-conscious, as well. Gone are the days of getting up to set your thermostat so your partner can come in right behind you and turn it back to their preferred setting. Now, you can both yell demands from the couch until one person concedes. Sounds like a dream.
Editors' Recommendations