Just a few years ago, purchasing a security system required having a professional come to your home for installation. This meant drilling holes and running wires throughout the house. The equipment may have been free, but homeowners needed to sign up for expensive multiyear subscription plans to keep it running. Today, most systems are wireless, and homeowners can simply order them online and follow step-by-step instructions. It's that easy. What is the most effective home security system? Here, we guide you through what to look for and how to determine which option is right for your home.
Is it worth having a security system?
Every year, more than two million American homes are burglarized. That translates into a break-in about every 13 seconds. Sixty percent of burglars say they will target a different home if a security system is in place. In addition, most systems come with smoke and fire monitoring, so homeowners will be alerted if a fire occurs when they are out of the home. Not only will a security system give you peace of mind, it offers updated technology, so protecting your home is simply a click away.
What to look for in a home security system
There are many options in how you can access and monitor your system. Most come with an LCD panel, which can be installed on a wall in your home. The panel should be in a central location and connects wirelessly to the home network. Other options can be accessed by your smartphone.

Whether they have a central touchscreen or not, almost all DIY systems can be controlled and monitored by using an app. This means you'll have the ability to see and control them from any location. How does it work? When a sensor is triggered, you receive an alert. At that point, you can then disarm or arm the system, view the video, or alert the authorities if needed.
Determine how many sensors are needed
An important thing to think about before ordering your DIY system is determining what kind of sensors you want and how many you need. Most likely you will place sensors in the entryway and on windows that are wide enough for someone to fit through. Sensors are easy to put in place — they use double-sided tape and are simply pressed into place. You may also want to install motion sensors. Most people choose to put them in the entryway, main hallways, or any space an intruder would have to go through when going in or out of your home.
Cameras

Many DIY security systems have interior and exterior cameras. Activity is recorded when motion is detected, and it is stored locally or in the cloud. Often, a subscription is required to access video. Video doorbells are popular and give you a live feed of what is happening at your doorstep. A built-in microphone and speaker allows you to talk with whoever is outside. Some options even allow you to lock and unlock the door, so you can let a visitor in from another location. Detailed instructions and voice prompts guide you through the installation and how to pair devices with your network.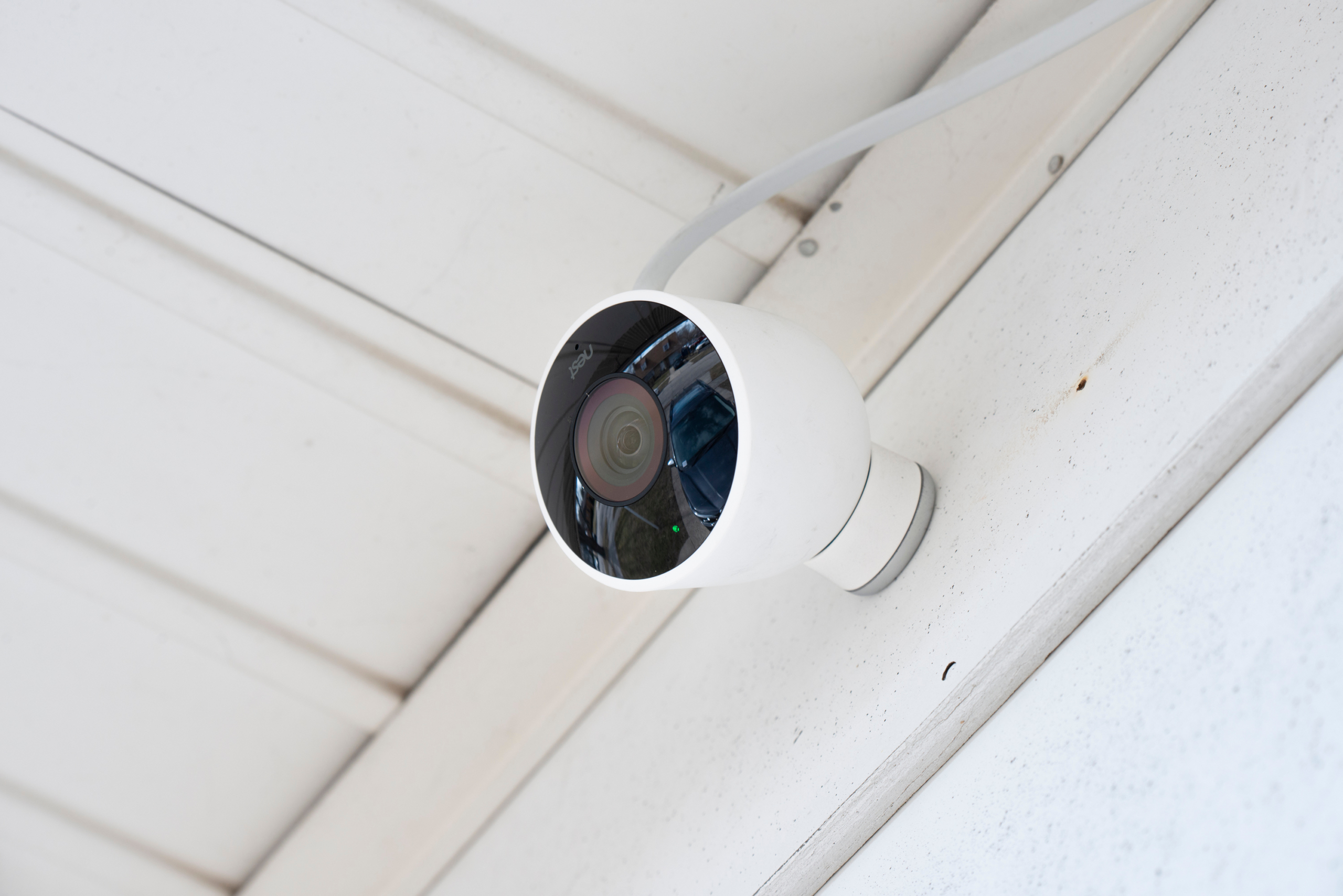 Additional options
Imagine being able to turn your lights on before you get out of the car. How about letting in a dog walker or friend in when you aren't at home? Today's home-security systems come with countless add-ons and features that are designed to make life easier. Many include options that allow you to control lights, locks, smoke and carbon monoxide alarms, thermostats, and more.
What is the best and most affordable home security system?
It depends what you want. Pricing varies greatly depending on the options you select. Additional sensors and features will increase the cost as will monitoring from another party. The two main differences are if you want a fully supportive, third-party monitoring or if you are comfortable doing the monitoring yourself. For a fully supported version, the ADT Pulse receives good reviews and offers just about everything a homeowner could ask for.
On the other hand, if you are looking for an affordable home security system, and if you want to monitor your home without signing a long-term contract, the SimpliSafe Home Security System continually gets top marks. Ring Alarm Security Kit offers a budget-friendly option that is easy to add onto over time. Just remember with either of those, it's your responsibility to keep on top of monitoring and you will have to contact the authorities if needed. Also, before you purchase or install your new home security system, you need to be aware of the outdoor surveillance laws pertaining to you and your property.
Editors' Recommendations