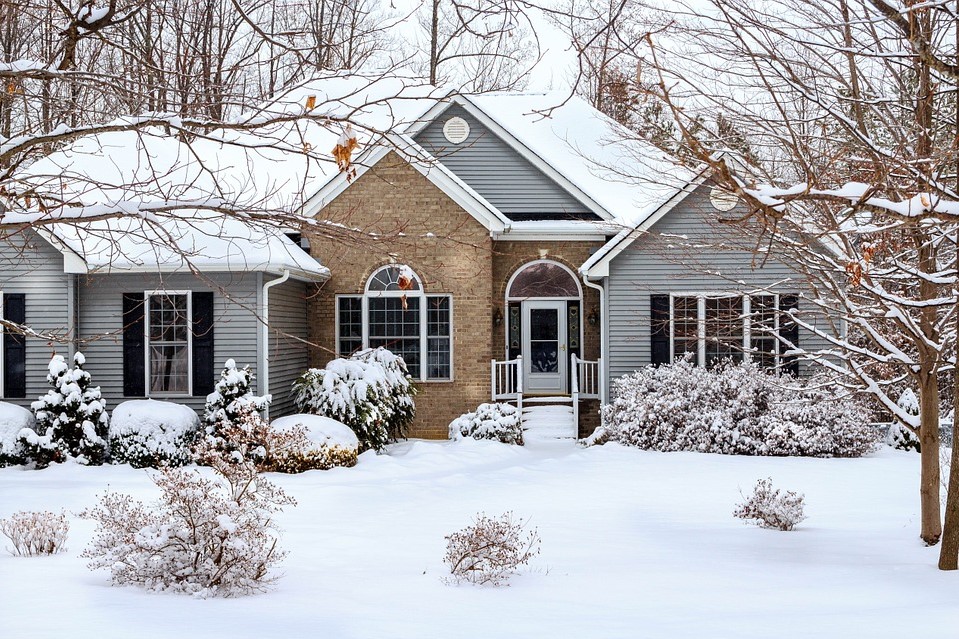 As those last leaves fall and the pumpkins hit the trashcan, a new season of to-do lists starts to emerge. With the holidays bearing down on you, it's time to start transitioning away from your fall home maintenance checklist and into the winter one. To prevent you from being caught off guard by forgotten winter tasks, we've assembled the perfect December home maintenance checklist that will go a long way in preparing you for the cold months ahead.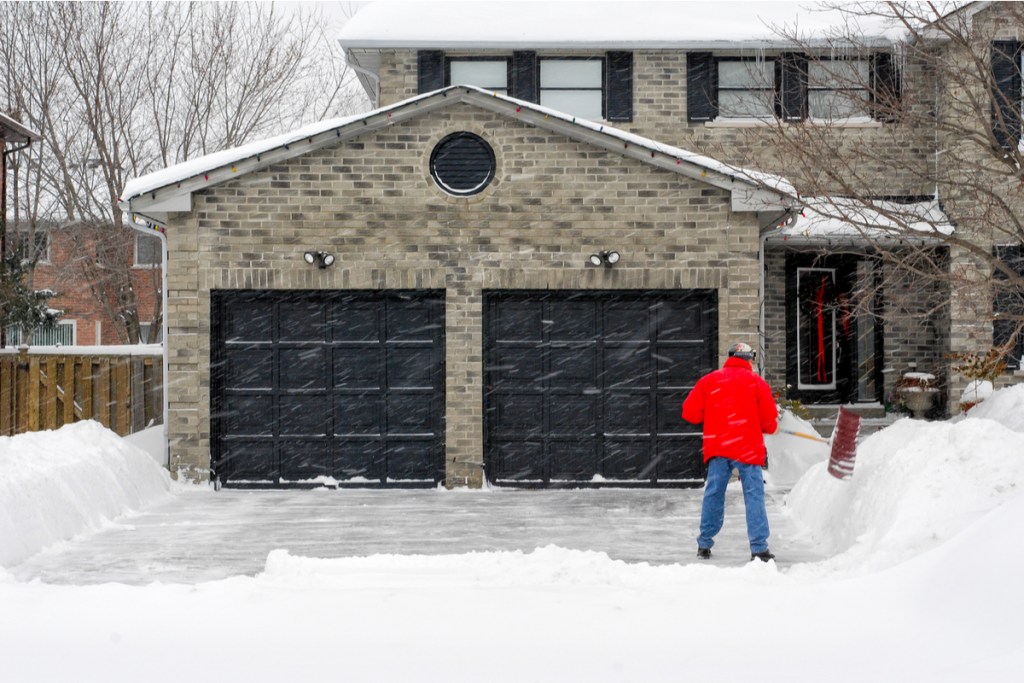 Get ready for snow and ice
The most pressing of items on December's to-dos regard bracing for the coming freeze. Being unprepared for snow, ice, and freezing weather can lead to stress, discomfort, and damage to your home. Not to mention it can be downright dangerous. Here are all the things you need to do to prepare for sub-zero temperatures.
Shut off outdoor faucets and store away hoses
Water expands as it freezes, and that's why burst pipes are so common in the winter. When the weather starts creeping toward freezing temperatures, it's time to disconnect your hose and store it away so that it's not punctured or damaged come spring.
Don't forget to shut off your outdoor water faucets to prevent ice from building up in pipes as well. Otherwise, they could freeze and burst.
Check your emergency kit
With winter comes winter storms, and approaching storms often mean a snow emergency. By early December, well before the stormy season, check your emergency kit and ensure it's fully stocked. Some key items to keep in your kit include:
Flashlights
Batteries
Bottled water
Non-perishable, no preparation food and snacks
Extra blankets and pillows
First aid kit
Pull out and examine winter gear
Make sure you and your whole family are armed with appropriate gear for the winter. Pull out all of last year's coats, scarves, mittens, hats, and boots, and examine them. Be sure they're the appropriate size and aren't damaged in any way. If needed, replace worn or outgrown items as soon as possible.
Plan for snow removal
There's no worse time to find out your snow removal tools are malfunctioning than right after a big snowfall. Make sure you're prepared ahead of time by:
Testing your snowblower
Examining shovels and replacing any damaged ones
Refilling salt containers
Marking off driveways and walkways with marking posts
Prevent energy waste
Your energy bill will likely spike to its highest levels during the cold months, but, fortunately, there are some things you can do to conserve energy and reduce waste. If you haven't already done so, now is the time to inspect your home to make sure it's not losing heat unnecessarily.
Examine and beef up your insulation
Particularly in the attic where heat often escapes, examine your insulation and check for drafts. If needed, add in some additional layers of insulation to trap heat and lower your energy bill.
Check windows and doors for drafts
Windows and doors are also notorious for letting out that precious heat. Walk around your home and check each door and window for cold drafts coming through. If you find a drafty one, there are a few things you can do to keep the cold air out:
Winterize the windows by adding a sealed plastic or glass pane.
Re-seal around the frame of the window.
Install insulating curtains.
Get your furnace inspected and serviced
As December ushers in the coldest months, it's crucial to prepare your home for winter with a furnace inspection and servicing in your home maintenance checklist. Neglecting your furnace can result in significant energy loss and increased utility bills. A professional inspection ensures that your furnace operates efficiently, identifying and addressing any issues that may compromise its performance.
Cleaning or replacing filters, checking for leaks, and tuning up the system can help maximize energy efficiency, keeping your home warm while reducing energy bills as much as possible. Moreover, a well-maintained furnace is less likely to break down during the frigid winter months, saving you from costly emergency repairs. So, make sure to schedule a furnace check-up this December to keep your home cozy and energy-efficient all winter long.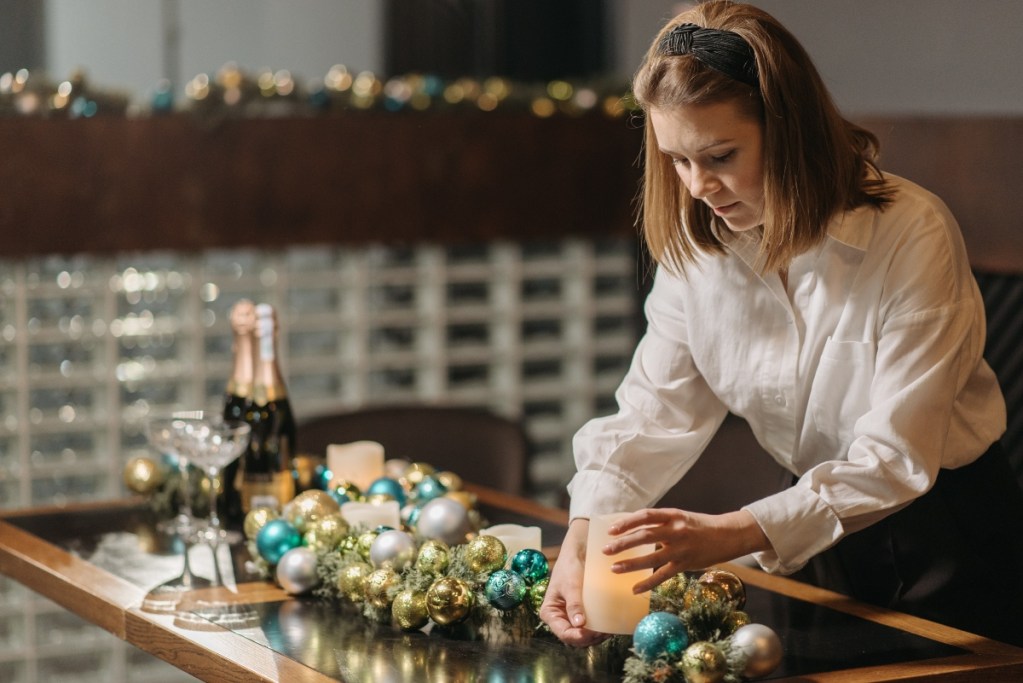 Get ready for holiday gatherings
If you tend to host holiday dinners, Christmas parties, and out-of-town relatives, make sure you're prepared for the holiday festivities so you're not stressed out the week prior.
Prepare your guestroom
Make sure your guests feel at home with a guestroom that's visitor-ready. Wash all the linens, deep clean the surfaces, sweep and vacuum the floors, and rid the room of any clutter or storage that's found its way into the seldom-used space.
Check outdoor lights
Walking on slick sidewalks is already perilous, and you don't want your guests to have the added risk of navigating these walkways in the dark. Check all of your outdoor lighting fixtures and replace any burnt-out or broken bulbs.
Schedule a chimney cleaning
If you have a fireplace in your home, you should be able to take advantage of it when the cold weather hits. To safely have a yule log burning when your guests arrive, schedule a cleaning prior to your holiday festivities.
Replenish gift-wrapping supplies
Those rushed gift-wrapping sessions that take place the days before Christmas can add unneeded stress to the holidays. Make sure you're ready for the task by replenishing your wrapping station with paper, tape, bows, and gift boxes.
In regions with colder winters, December marks the transition from cool fall climates to freezing winter weather. Be prepared for the dropping temperatures, falling snow, and fun holiday festivities by following this December home maintenance checklist.
Editors' Recommendations