Whether you are looking for a small air compressor for home or a more-robust solution for your workshop, we have researched and vetted the top options available in the market and compiled only the best models for your shopping convenience.
When choosing your ideal air compressor, you need to pay attention to specs such as tank size, weight, noise levels, and the most important, PSI (pounds per square inch). All professional applications call for a compressor with a high-capacity tank and a high PSI to handle the demands of industrial tools like a nail gun, pneumatic lifts, and spray-paint rigs.
Craftsman Air Compressor
Best overall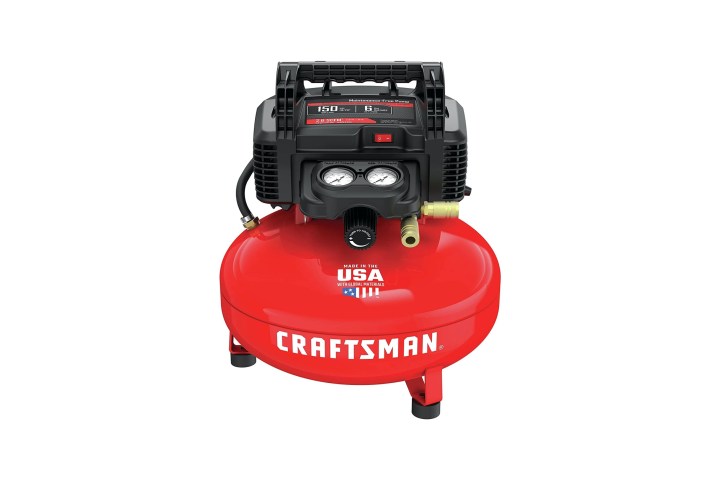 The Craftsman Air Compressor is a well-known power player. This durable oil-free pancake model has a 6-gallon capacity, 150 max PSI, and quick recovery time. The incredibly long runtime and the maintenance-free operation has been long-loved features of this compressor.
A tried-and-tested product, this air compressor is super lightweight, at a portable 30 pounds.
DeWalt Pancake Air Compressor
Best reliable air compressor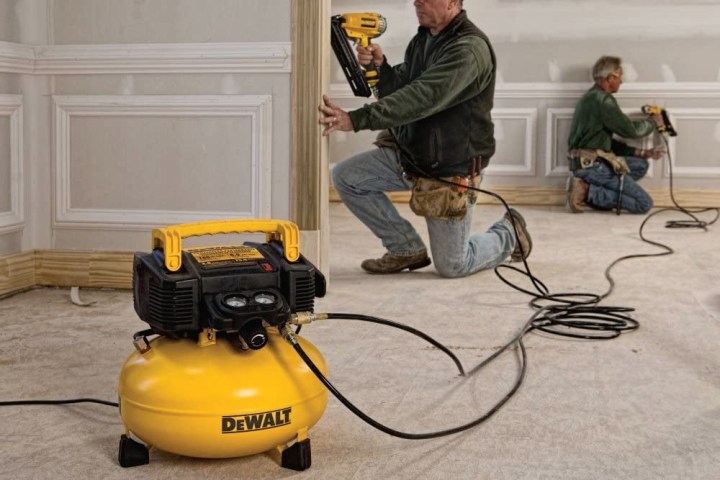 Make sure the work gets done right and on time with the DeWalt Pancake Air Compressor. This is the most reliable option we could find. This model features a high-efficiency motor for easy start-up and quiet operation. A powerful option that has a 6-gallon tank and 165 max PSI. It also includes a high-flow regulator and couplers to take your air tool performance to the next level.
California Air Tools Air Compressor
Best quiet air compressor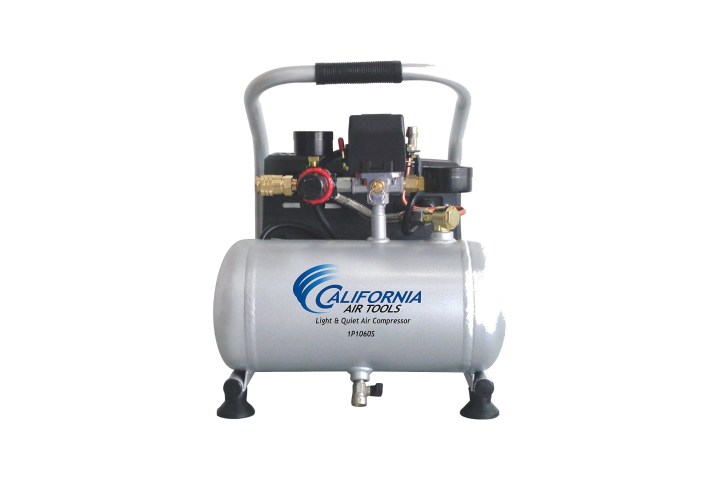 Power your tools without the annoying noise with the California Air Tools Air Compressor, an ultra-quiet solution that can be easily transported and features a 1-gallon steel tank and a powerful motor that produces up to 1.20 cubic feet per minute. A great portable solution for those job sites where noise needs to be kept to the minimum.
Give your air tools the power they need and access a wide range of new uses with one of the top air compressors that we are suggesting. They are all superior premium products that will get the work done beyond your expectations.
Editors' Recommendations