When your car battery dies, you feel stranded and frustrated. No need to experience that anymore. Portable jump-starters are a practical and handy solution that everyone should keep in their trunk, to easily resolve an emergency situation without having to wait around or pay for a towing service.
Calling a towing service to jump-start your car or asking a stranger for help is a thing of the past. With the portable jump-starters on our list, you can keep a charged battery in your trunk and get your car back up and running on your own at any time. It's simple as that. Let's take a look at our favorites.
TOPVISION Portable Car Power Pack
Best overall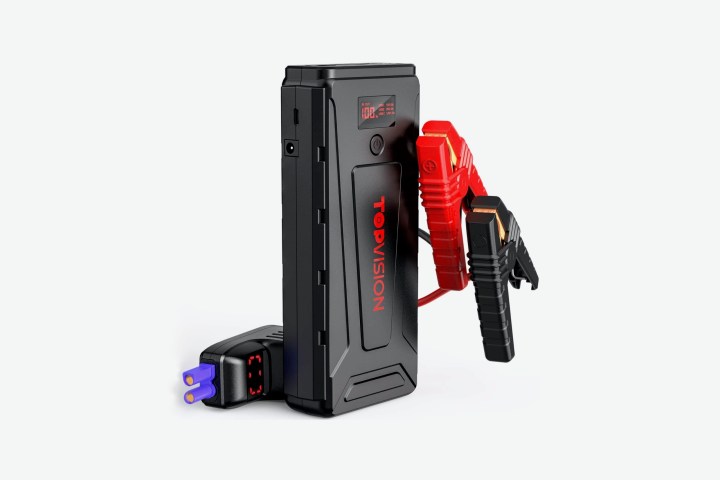 The TOPVISION Portable Car Power Pack features upgraded Quick Discharge Start Power technology to get your car back up and running immediately while balancing temperature to safeguard your vehicle battery. It is compact and powerful, to jump-start 12V vehicles in a matter of seconds. This versatile device also works as a portable charger, LED flashlight, and SOS lighting signal.
DBPOWER Portable Car Jump Starter
Best value jump starter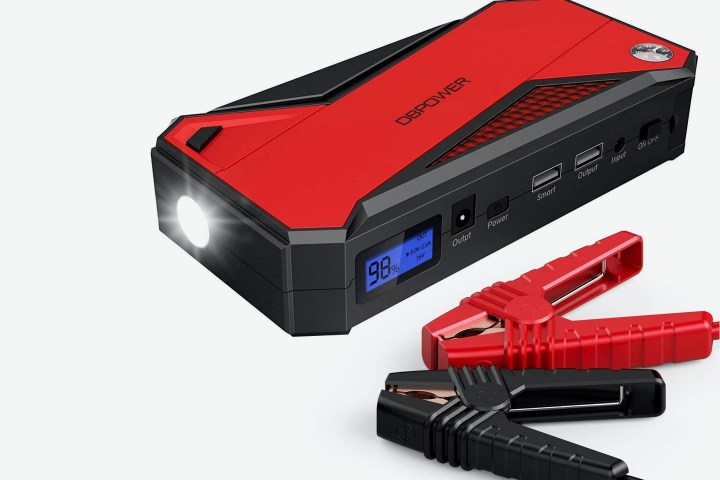 Compact yet powerful, the DBPOWER Portable Car Jump Starter offers great value for your investment. It can jump-start a vehicle up to 20 times and also functions as a smart USB-charging port for other devices. The clamps feature overcurrent, short-circuit and overload protection for your safety.
Imazing Portable Car Jump Starter
Best powerful jump-starter
When you need maximum power, the Imazing Portable Car Jump Starter provides 2500A Peak 20000mAH to work with cars, boats, SUVs, trucks, and other super-duty vehicles. It features eight advanced-safety technologies and intelligent clamp features to keep you protected while you jump-start your vehicle. This portable jump-starter also provides high-speed charging ports and a multifunctional LED flashlight for your convenience.
Emergencies happen — and don't let them catch you off-guard. With a portable jump-starter in the trunk of your car, you will always be prepared to get your battery back up and running. The items on our list also provide flashlights and USB-charging solutions to provide battery power any time you need it.
Editors' Recommendations