People have been trying different ways to secure their homes and families from intruders for decades. When it comes to home security, smart technology has revolutionized how we keep our homes and families safe from intruders and made DIY home security more accessible. With the increased technology available to the average consumer, it can be easy to get overwhelmed with all of the options and tech language. Smart security systems, or any security system for that matter, don't do much good if you don't understand what exactly you are setting up. To help you navigate the world of home security, from old fashioned door locks to smart home video systems, we have put together this guide of must-know information so you can get off to a good start.
The Basics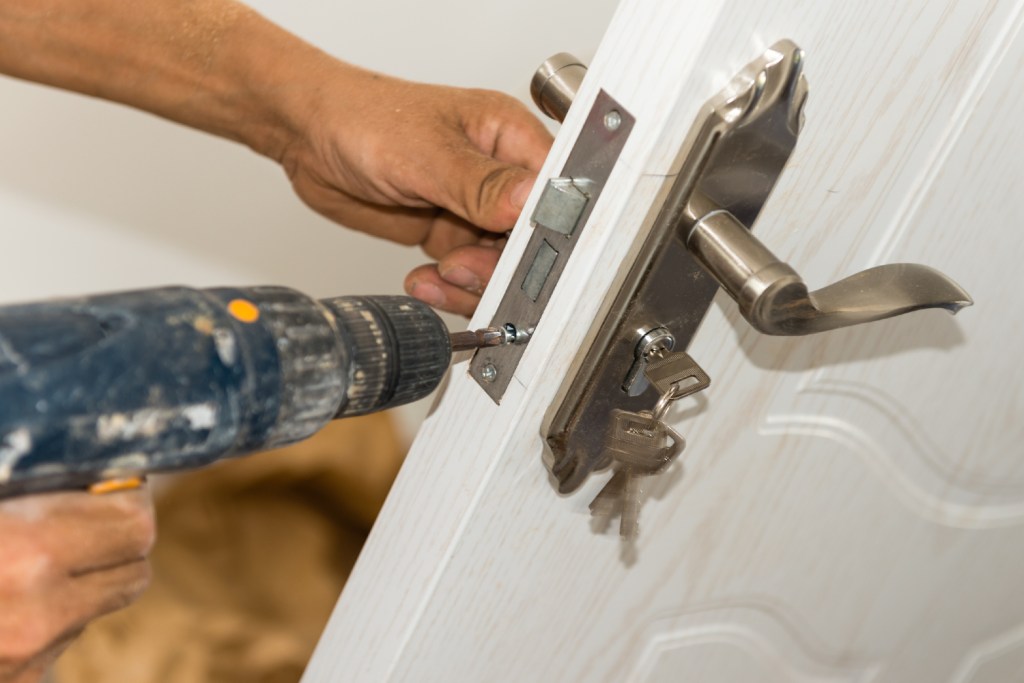 The first steps in DIY home security are figuring out your needs and your home design so you can build the system to fit. However, before you begin shopping for security systems to install, there are a few basic items around your home to check out. Begin by looking at the doors and the locks on them in your home. Deadbolts should be the primary lock on all of your exterior doors. The throw bolt (the part that extends into the door frame) should go deep into the frame when engaged. Also, your doors should be made of solid wood or wood enclosed in a steel shell (in the meantime, check out the most stylish security doors for your home).
While you are checking out your doors, take a look at the locks on your windows to ensure they work properly. Old windows can warp, and the locks can stop working after time. If your doors and windows, and the locks on them, need to be replaced, start there. There is no point in purchasing a high-tech video surveillance system if your entryways are sufficiently secure.
Next Steps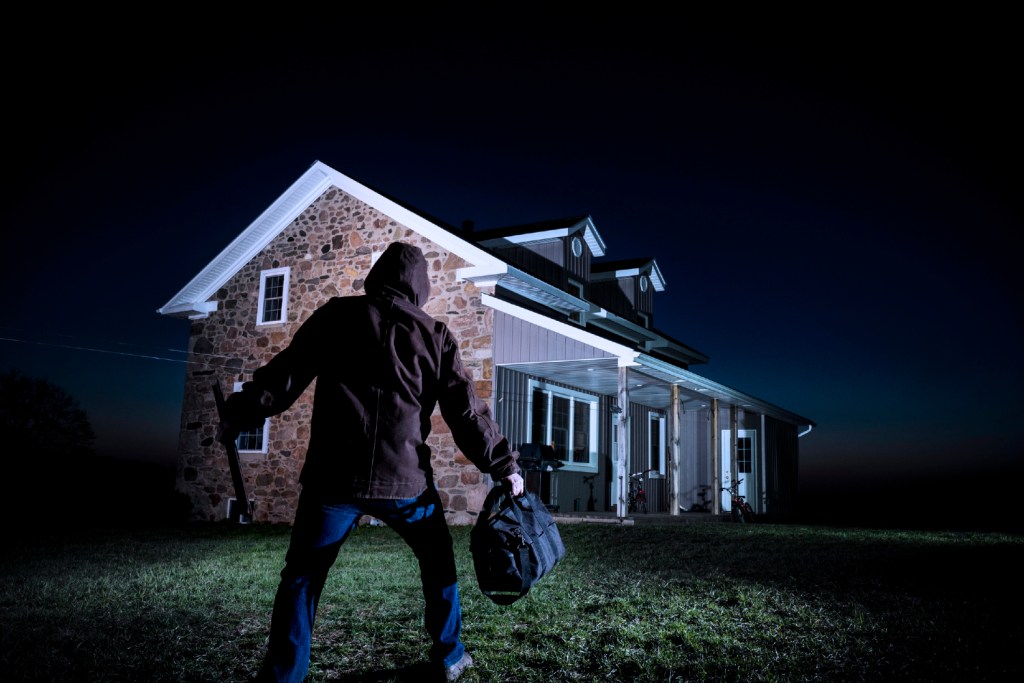 Once your doors and windows are secure, you can begin to think about additions to your home security. Motion lights are an excellent addition to any dark areas on the exterior of your home. Strategically placed motion lights will turn on when someone passes them, which will likely startle any potential burglars and alert you to the area. If you're not comfortable with wiring and electrical work, there are solar-powered options that work well and are relatively inexpensive.
Burglar alarms are another deterrent that will keep intruders out of your home, though they are not synonymous with home security systems. Burglar alarm systems work based on sensors that are installed on your doors and windows and alert you (or local law enforcement depending on the settings and company you work with) when an intruder has entered your house.
Camera systems are the next step in DIY home security and for several good reasons. Just the sight of cameras on your home will deter may potential burglars from entering your property. Cameras can be connected (most via Bluetooth or WiFi) to your computer or smartphone and record footage that you can view later. Most video systems also work during power outages, so you don't have to worry if you are caught in a black-out or on vacation, and your neighborhood loses power. Before installing them, though, it might be reasonable to understand home security camera laws first.
What Kind of System Do You Need?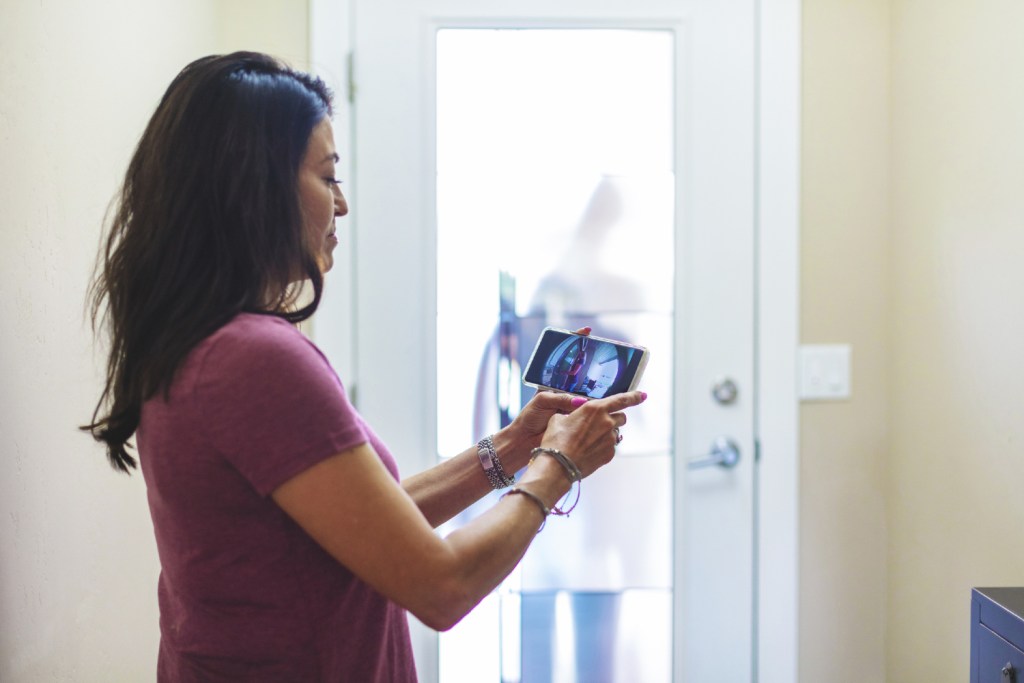 You don't have to get an expensive camera system that requires electrical skills and a company's service to keep your home secure. Many home security cameras on the market run on batteries and can easily be installed wherever you want them, inside or outside your home. Be sure to take the size of your home, the number of doors, and what exactly you want to record into consideration before you purchase the cameras. Most camera systems partner with an app that you can download to any smart device so you can arm, disarm, and monitor your camera system from anywhere you have cellular service or WiFi.
Smart doorbells and locks are another way to add a camera to your home security system, and the fact that they have gained tremendous popularity over the past few years makes them accessible for any do-it-yourselfer. Most smart doorbells are motion-activated, so they begin recording when someone approaches your door. Like most cameras on the market, smart doorbells are easy to install and pair with an app to monitor them when you are on the go.
You can also install smart lights in your home and program them to go on and off at certain times of the day. This is particularly handy when you are on vacation and want to give the impression that you are home to would-be burglars. Smart lights are also great for people who live alone or come home to an empty house often since you can use an app to turn them on before entering the house.
If you want to know more, read our guide on how to build your own home security system.
Editors' Recommendations